Bluntly Honest Online Casino Reviews (2023)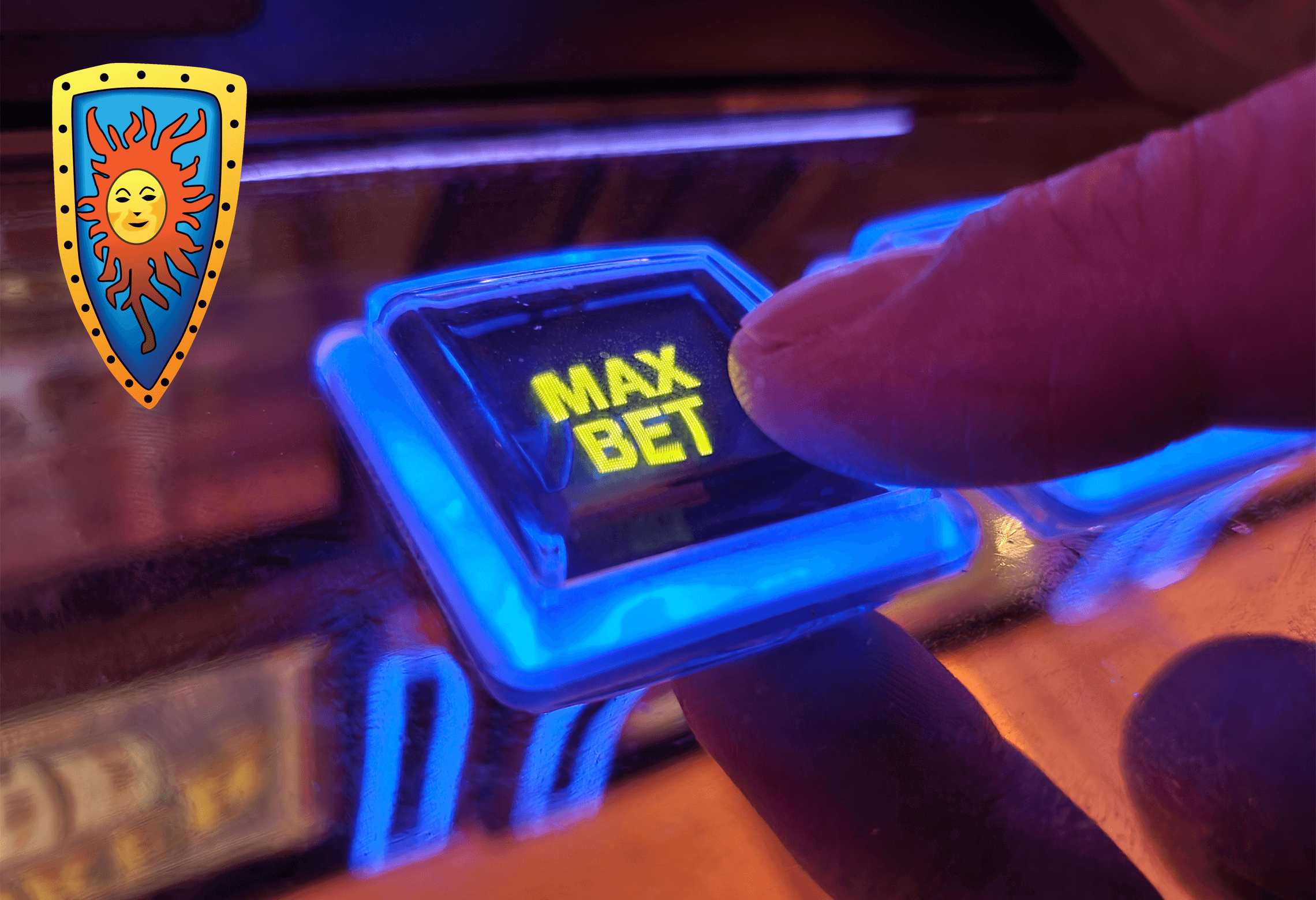 Welcome to the Online Casino Reviews area. Here you will find trusted and verified reviews written by the Meister himself, along with staff members, forum members, and indentured servants of Casinomeister® – most of whom have been playing at online casinos for more than 24 years. Many of our competitors write cheerleader fluff pieces. We don't. We call it like it is, and don't mess around – we know what the heck we are talking about. 
We categorize the casinos into several colorful categories:
Accredited Casinos are those casinos that have met our Accreditation standards and are vetted by not only us but by our members as well. Baptism by Fire Casinos are undergoing their vetting process – which takes place in the Online Casino section of our forum. And the Grey Zone casinos are those casinos that have not been vetted or tested by us. Most of these are perfectly fine casinos – but most have either not desired to be vetted as an Accredited Casino, or they do not meet out Accredited standards. Then of course are the infamous Rogue Casinos – and their Not Recommended brethren. These don't really need much of an introduction.
Check out our casino reviews below, or better yet – scroll down the page to learn more about how we rank different casinos and what we look for when reviewing a new site.
See Related: The Casinomeister Discusses Return To Player Percentages
Highly Recommended Casinos at Casinomeister
These highly recommended casinos have been vetted not only by the Meister and by our staff, but by our membership in the Casinomeister's forum – to include the Meister Minions. These are the most trustworthy and fair casinos available to players – full stop. If you have any problems or even questions about these casinos, please post these in our forum where not only our experienced membership can address these, but the casinos' representative can answer your queries as well.
Online Casino Reviews 
How We Review and Rank Online Casinos 
This is the most accurate and detailed rating system in the industry – hands down.
We rate casinos by:
software
licensing jurisdiction
reverse time
payout time
withdrawal limits
weekend payouts
…and a whole lot more.
No one else in the online gambling industry is doing this.
Players get a fair deal at Casinomeister.
Here, we're going to walk you through a number of the factors we look at in more depth so you know we're the real deal regarding writing fair, honest and impartial online casino reviews. 
Reputation and Trustworthiness
Before we start to write any online casino review, we begin with looking at the overall trustworthiness and reputation of the site in question.
For example, we take a close look at where the site is licensed; do they, for example, hold an online gambling license from a respected regulator like the UKGC or the MGA (Malta Gaming Authority), or are they operating under a less-respected Curacao license.
We also look at the casino owners; do they own and operate any other online casino brands? If so, what kind of reputation have they built up around that site, and what are the players saying?
We also look at our experiences here at Casinomeister with the casino. For example, have they generated many complaints, or have our members reported positive experiences with them?
While no casino can enter our 'Accredited' section on reputation alone, it's one of the first metrics we look at to begin building a picture of how the site functions – and you can rest assured that all of our casino reviews take this into account.
See Related: Understanding Gambling Jurisdictions
Casino Games Selection
Today, most licensed casinos work hard to offer players a game selection from as many software providers as possible – but we still hear from new customers who join a site, only to find the range of selected casino games is less than they'd anticipated.
That's one of the reasons why another core metric we look at when reviewing an online casino is the game selection offer, and this includes everything from classic casino table games to video slots casino games, video poker, instant win games, live casino games, free games and more.
Still, when it comes to the game variety, we like to follow the 'more is better' mantra – and this is why we always look at the variety of games on offer at casino sites when writing our reviews and ranking platforms.
Thankfully, most reputable casinos online are actively offering the best casino games and live dealer games from a large number of software providers – so (generally speaking) gone are the days where you'll find NetEnt and Microgaming titles on offer.
Sort Casino List By Country

Bonuses and Promotions
A deposit bonus is one of the key things new customers look for when joining a new online casino site – and bonuses and promotions are incredibly important for attracting new players.
Thankfully, all of the top online casinos offer a generous welcome bonus offer – but that welcome bonus doesn't mean we don't look even deeper and study the actual terms and conditions associated with the said offer.
For example, suppose we see casino sites offering a generous real money first deposit bonus and find that it carries 35X wagering requirements. In that case, that's a decent welcome bonus, and new players actually stand a chance of converting the bonus cash into real money.
If, however, we see a casino online offering deposit bonuses with wagering requirements of 50X, that's a lot harder for new players to achieve. While these types of deposit bonuses may look attractive on paper, new customers will often find themselves unable to convert these bonuses into real money.
We also look at some of the more nitty-gritty terms and conditions; for example, if you claim a deposit bonus, you'll usually find the bonus must be used within a certain period of time; most casinos state that the wagering requirements must be completed and bonus funds must be used within 30 days – but some try to get a bit sneaky and state their casino bonuses should be used within as little as 24 hours.
This is one of the reasons why, when writing a top casino review, we like to look at not just things like the wagering requirements but also the terms associated with the bonus funds.
Payout Methods and Speeds
Another core consideration we consider when writing casino reviews and choosing which score to give an online casino is the selection of payment methods on offer.
Today, most online gambling sites offer a wide variety of real money banking options – but some go above and beyond, and the best online casinos will do their best to cater to players from all countries and all jurisdictions, ensuring you can make deposits and withdrawals using the secure banking options and payment method you prefer.
When writing casino reviews, we first look to see which methods the site actually offers; for example, does the site offer debit and credit cards and EWallets, or do they also allow players to make deposits and withdrawals using instant bank transfers, cryptocurrencies and country-specific payment options.
In fact, before writing any casino review, we also take care to look at the min deposit/max deposit limits too; most of the best online casinos allow you to deposit from as little as $5, so you don't need to worry about spending more than you're comfortable with.
While the banking options offered at a casino isn't necessarily a make or break factor when it comes to us determining their score, it is something we take into account – and you'll notice that all of our casino reviews have a dedicated section where we discuss the banking options at the site.
Futhermore, our Meister Minions from our forum help to collect payout data from their own withdrawals, so we can deliver accurate reviews of how quickly casinos payout the winnings, and whether they try to "play games" with your money. 
Customer Support
In today's fast-paced and competitive online gambling industry, all online licensed casinos must offer customer support 24 hours a day, 7 days a week – and when we're putting our ratings together and when we review online casinos, we take great care to look at the customer support facilities that each casino offers.
As a general rule of thumb, we expect pretty much every casino to offer live chat support as this is now somewhat of an industry standard and something that all of the best online real money casinos offer.
The major benefit of live chat customer support is that it enables you to speak with a member of the casino's customer support team in real-time – ensuring you don't need to wait around and don't have to worry about the response times it usually takes for issues raised by email.
If an online casino offers customer support via telephone, it's a bonus for us – and we're even happier if the online casino can offer toll-free phone support, as this prevents you from needing to worry about spending any money to contact them.
When you read an online casino review here on Casinomeister, you'll notice that we have an entire section dedicated to talking about the customer support facilities offered at each online casino.
We feel it's an important part of the overall service you experience – and without the right customer support, an otherwise good online casino can end up in our Grey Zone section.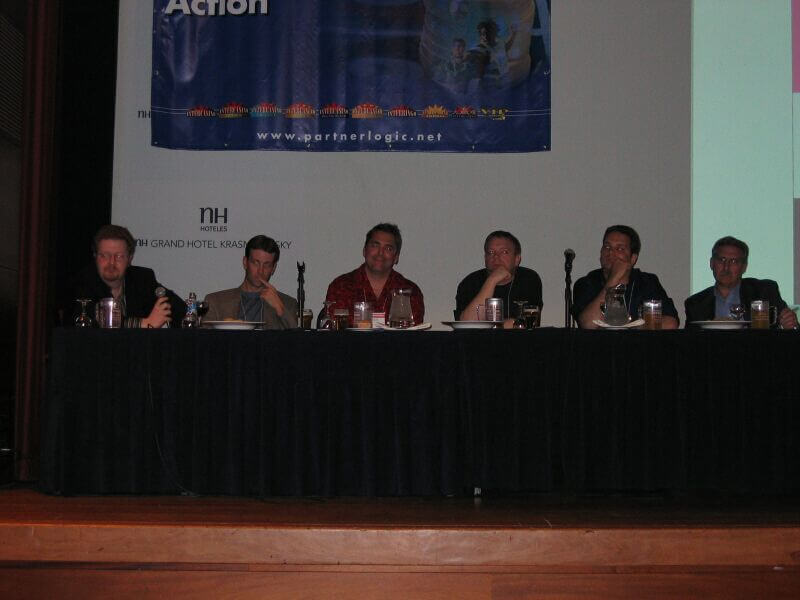 User Interface & Mobile Casino
Ten years ago, it was common to see online casinos with terrible designs. They were often hard to use, not user-friendly and incredibly difficult to navigate – especially when using a mobile device.
Thankfully, in today's online gambling world, most online casinos work pretty hard to make their platform as easy-to-navigate, easy-to-use and user-friendly as possible – though not all casino online sites are created equal.
In all of the casino reviews here at Casinomeister, you'll notice we have a dedicated section covering the user interface and mobile gaming facilities. In the former, we look at how easy it is to actually use the casino, whether signing up is simple, whether you can find your favourite games easily and quickly, and how well made the site is.
We then look at how the online casino performs on mobile devices; for this, we always try to use both a mobile phone and tablet. This allows us to get a better idea of how everything's working.
Bonus points if a site has a downloadable app. While this is usually reserved for the larger online casinos, some of the smaller sites are starting to develop their own apps – and, if a site does have a mobile casino app, we test it out thoroughly to see how it's running and performing.
KYC Checks
In the last few years, Know Your Customer (KYC) checks have become increasingly common at many online casino sites. In fact, many online gambling regulators have started to require casinos to carry out these checks – and, while they're always a pain, it's important to remember that it's not the casino choosing to do this; it's their regulators.
Whenever writing casino reviews, we try to get an idea of how an online casino actually deals with KYC checks. For example, do they process your documents quickly and efficiently, or does the process drag out, often taking days – or weeks – to complete?
The faster a casino can process your documents, the better – and we also look to make sure that sites aren't simply requesting KYC checks when it comes to you making a withdrawal. This, we feel, is unethical, and it's yet another factor that we consider when reviewing and rating an online casino.
Responsible Gambling Facilities
Today, more than ever, casinos are taking responsible gambling seriously, and you'll notice that all of our best online casino reviews have a dedicated section where we cover the responsible gambling facilities available to players.
While virtually every online casino allows players to opt into a self-exclusion agreement, this is, we feel, the absolute minimum a site should be offering to assist users to play responsibly. 
Instead, we like to see a casino allowing players gambling online to set deposit limits, loss limits, game restrictions wager limits, session time limits – and, of course, reality checks.
While many gambling sites are required to offer all of these tools to players by law, a lot aren't – so we always look at whether an online casino is willingly doing so.
When writing a casino review, we also look closely at whether or not a site allows you to set these limits by yourself or whether you need to contact a member of the customer support team to set them up. 
Online Casino Reviews: Free Spins
While we're already talked briefly about bonuses, wagering requirements and 1st deposit offer, we also wanted to talk about free spins.
Here at Casinomeister, we're big advocates of free spins; it's a great way for casinos to show players they're happy to offer promos and bonuses, and for new customers, it's yet another type of welcome bonus – and indeed ongoing bonus – you can enjoy when playing slot games at the site.
Thankfully, many of the best online casino sites offer a range of free spins offers – many of which form part of their main welcome bonus – and we always look at the value of the free spins, which slots casino games the free spins can be used on, which is the best bonus and what requirements are attached to winnings from the free spins.
While a lack of a free spins promotion won't result in a casino review losing points, it is something we take into account – and a casino with a great array of free spins promotions in their slot games is more likely to have a high score than those that don't.
Security
Whenever you play at an online casino, you're potentially handing over sensitive information. This can include, for example, financial details like your credit/debit card information, scans of your ID (for KYC and age verification) and other sensitive, private documents.
Unfortunately, there are still some online casinos that operate without an SSL Certificate – the bare minimum when it comes to online security – and this is why we look at the security of a casino when writing a casino review.
Of course, it's impossible to look in the back-end and see whether a casino is adhering to best practices or not. Still, our trained reviewers know a number of the key signs to look out for – and this ensures that when you play at a gambling site, you know you're gambling in a safe and secure environment.
Thankfully, many of the world's major online gambling regulators have stringent rules and regulations when it comes to protecting player's information and data – and this is yet another reason why we strongly advise you to play at licensed, reputable sites with a solid track record.
Extra Features
When it comes to our online casino reviews, another pretty important element we look at is 'extra features' – stand-out-ish features, if you like. These are important features that can help differentiate casinos from one another – and some sites really go the extra mile to try and offer players a wide variety of additional options. 
Let's take a look at some of these below.
Other Online Gambling Products
Many of the bigger online casinos offer players the chance to enjoy other online gambling products. For example, this can include the likes of bingo, live dealer games, free casino games, progressive jackpots, poker room, and sports betting options.
While it's not a requirement for sites to offer other online gambling products to become top-rated here at Casinomeister, it is something we like to see. After all, many people who like to bet at an online casino will also like to place sports bets…
And for many players, it's a lot easier to be able to do all online gambling 'under one roof', saving you from needing to create multiple accounts.
Virtual Reality Gaming
Virtual Reality casinos never really took off – at least not as much as they were expected to – but that hasn't stopped iGaming sites from trying to continue using and pioneering the technology. A few casinos are still offering Virtual Reality gaming.
While it's hardly a 'make or break' factor if we notice that a site is offering VR gaming, it's something we'll be sure to dedicate a section to – and it's often a good indication that the operators behind the casino care about their operation and are looking to expand and grow their operation continually.
Loyalty/VIP Program
A Loyalty or VIP program is one of the most important factors for many players when choosing a new site – and it can end up being equally as important or even more important than the main welcome bonus offered.
When we write a casino review and look at the loyalty or VIP scheme on offer, there's several factors we take into consideration. First of all, we look at what you actually get from the scheme.
For example, do you get rewarded for reaching new levels? If so, what do you actually get? Is it free spins? Bonus funds? Matched deposit bonuses, reload bonuses or more? What are the requirements attached to these bonuses?
These are all factors that we take into account when looking at casino offers, and they're all metrics we use when writing each casino review to give you an indication of the value of a loyalty program or VIP scheme.
We also like to see higher-staking players rewarded – along with those who choose to become a so-called 'regular' at the site. So, we also look at whether the perks increase the more you play – and, if so, what kind of perks these are. For example, some online casinos offer higher-value free spins the higher your VIP level – and this is always good for us to see.
It not only shows that the casino is taking care of its players, but it also shows us that they understand online gambling; a high-roller is unlikely to want £0.10 free spins when playing casino games like Book of Dead, for example.
In each casino review, you'll find a dedicated section on Loyalty/VIP schemes in the 'bonuses and promotions' section. Here, we talk about the wagering requirements, details of the schemes and more.
RTP Tracking
One of the other common aspects many players consider when choosing a new casino is the RTP (return to player) percentage. While many assume that the RTP refers to games, some online casinos actually publish their site-wide RTP figures, allowing you to get an idea of the payout percentages across all casino games at the site.
However, some sites – including the likes of Videoslots – have opted to take things a step further and allow you to see your personalized RTP for individual games.
This is usually presented to you through a dedicated control panel, and it allows you to view your RTP for specific casino games over a preselected time frame that you're able to set.
We're always happy to see features like these at an online casino, as not only does it give you the ability to see how you're actually doing at a site, it also enables you to monitor and track your gameplay.
Casino Representatives
These guys and gals are instrumental in communicating about their casinos, answering questions about casino games, software, casino operations or policies, and are instrumental in solving problems. We also have Affiliate managers of accredited affiliate programs who also handle complaints and publish promotions and special offers to our players.
To become an Accredited casino, it's non-negotiable that a casino rep must be active within the forums – and it's also something we take into account when writing a casino review.
The major benefit of having a casino rep in the forum – aside from exclusive welcome bonus offers and promotions – is that they can often clear up and resolve any problems/questions faster than were players to go through other channels.
Different Types of Casino Ratings
We have several classifications of casino in our review section. We have the Accredited Casinos, Grey Zone Casinos, Rogue Casinos, and sites currently undergoing their Baptism by Fire.
Below, we'll discuss what these categories mean.
Accredited Casinos
These casinos have not only met our rigid standards but they have also been vetted by our members – a test period called Baptism by Fire – and are reviewed and monitored continuously. 
Out of literally thousands of online casinos, only a handful meet our standards. The Casinomeister® Accredited Casinos are probably the safest and best online casinos that you could join.
Accredited casinos have been vetted by our members, some of whom have over a decade of experience playing online casinos. This process is called Baptism By Fire.
The casinos must also meet our rigid standards, marketing and operating procedures. They also must have a representative in our forum who can chew gum and walk simultaneously. If a casino fails to meet the requirements of an accredited casino, it will come under casino review and possibly be removed.
Visit the accredited casinos' section for more info >>>
Grey Zone Casinos
The Grey Zone is where we list casinos that have been removed from the accredited casinos' section or casinos that have never been accredited. We have casinos that are pending a baptism by fire and the casinos that are no longer rogue – in our opinion.
If you see a casino review for a casino that's classified as being in the Grey Zone, it doesn't necessarily mean the site is untrustworthy – or not worth playing at.
It simply means that we're not (yet) satisfied enough to recommend the casino site to our readers – and we require more information and testing before we're able to recommend it to our readers.
Visit the grey zone casinos section for more info >>>
Rogue Casinos
Our Rogue Casino section includes both rogue and not recommended online casinos. These are, generally speaking, casinos you'll want to avoid at all costs.
Rogue casinos, in most cases, are downright dodgy – they use cheating software, or they are dubious at not paying players or affiliates, or they claim to be a licensed casino when they are not, or many other nefarious reasons.
Not Recommended casinos are less evil than "rogue" but are just simply not recommendable because of weak licensing (or no licensing) or other reasons that are just shady but not necessarily villainous; we are unconvinced that they are a safe place to play at – they may be hazardous for the player experience.
Baptism By Fire
Another category is Baptism by Fire. These are all the casinos being tested by our members to see if they are worthy of accreditation – not every casino makes it.
To become an Accredited Casino here at Casinomeister, all online casinos must undergo their Baptism By Fire (BBF), during which they'll be extensively tested by our members and team on many factors. Below, we'll give you an in-depth and very comprehensive breakdown of what we look for during the BBF process.
Choosing The Right Casino
Here at Casinomeister, we understand and appreciate that choosing the right online casino for your needs is important. As we've seen on this page, there's several different factors to take into account when choosing a casino, and that's why our casino reviews are designed to be as comprehensive and in-depth as possible.
At the top of this page, you'll see a breakdown of all the casino reviews we've written. You can view the bonuses, and welcome bonus offers all of these casinos are promoting, the score of the casino, and a link to head directly to the site.
If you'd like to learn more about the site, you'll also see a 'read review' link. This will take you to our detailed casino review, which allows you to learn all about the website, what it has to offer – and what you can expect when playing there for yourself.
If you have any questions or want to ask our members for advice on a casino that's not listed on this page, feel free to head over to the forum and create a new thread; we're always happy to help!