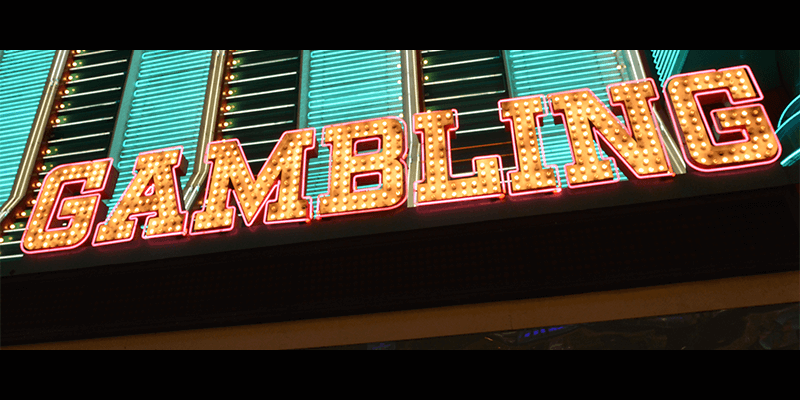 An Introduction to Online Casino Player Tips
If you decide that online casino gambling is something for you, then there are a few rules that you should try to follow, or put differently. And even though these 'How to…' pages are already jam-packed with all the do's and don'ts of online casino gambling, we would like to put a bit more emphasis on what NOT to do and give some valuable tips regarding screenshots and how to video record and broadcast your online gambling session.
Content:
The don'ts of online casino gambling
One or two of these 'don'ts' may seem pretty obvious but they are all valid points, so worth pointing out, particularly to the more inexperienced player. We strongly recommend you to take the necessary time to read through the personal tips of our Casinomeister Forum members and do your best to abide by them once you start playing.
Don't break the law: Some countries / states don't allow you to play online casinos and those that do have a minimum age limit which varies between 18 and 21. It's essential for you to know what age your country allows. Because even if you decide to take the risk and hope that you won't get caught, online casino security checks will spot the problem when you cashout out. They may not be able to pay you by law.
Don't always take the Signup Bonus: As mentioned in detail in the casino Bonuses section, Bonuses usually come with complicated T&C's attached and these often give the player very little chance of cashing out from their first deposit. Check the casino website "Promotions" pages for T&C's and if you decide not to play with the Bonus, check to see if it is credited automatically on your first deposit (Playtech casinos and some Microgaming) casinos do this. If this happens, you should email the casino support team and tell them you don't want the Bonus before you deposit (and wait for a response!). Or find another casino!
Don't open multiple accounts from one household: It's amazing how many players try to scam extra Bonuses by faking new accounts. Please keep in mind that the online casinos are more than capable to see through this little trick. The downside is that two people from the same household wishing to play the same casino will likely raise warning flags at the casino. If you need to do this, email the online casino first and ask them for permission.
Don't open an account unless you have photo ID: If you ever win a decent amount, most casinos will ask you for proof of ID which will include a piece of Photo ID. If you don't have this, and at least one other document with your name and address on, then don't bother playing until you do.
Don't play a casino because of its Bonus offer: Unless you know it well. There are lots of poorly legislated casinos out there and scammers who spam away trying to get people to deposit, if only for their Credit Card info. Be careful and stick to casinos you see recommended by trusted sources like Casinomeister.
Don't play strategy games if you don't know the strategy: Or you'll lose. Simple as that.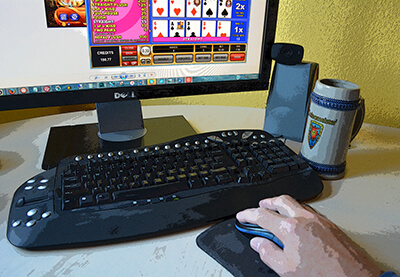 How to take a screenshot
Sometimes you will find promotions or online contests for which you are requested to post your highest multiplier. Or you just want to keep an amazing score on record for your personal files or to share with your friends. Either way, you will have to take a screenshot to be able to save an image of your winning. Depending on the computer that you use, there are some easy key shortcuts that come in quite handy!
Take a screenshot of a part of your Mac screen:
Press Command-Shift-4;

Move the crosshair pointer to where you want to start the screenshot;

Drag to select an area;

When you've selected the area you want, release your mouse or trackpad button;

Find the screenshot as a .png file on your desktop.
Take a screenshot of your entire Mac screen:
Press Command-Shift-3;

Find the screenshot as a .png file on your desktop.
Take a screenshot in Microsoft Windows:
Press the "Print Screen" (PrtScn) key on your keyboard. This will capture an image of your entire screen and copy it to the clipboard. The dimensions of the image will be the same as that of your

desktop resolution

.
The Print screen button in your system can be labeled either as "PrtScn", "Prnt Scrn" or "Print Scr". On most desktop keyboards, the button is usually found between F12 and Scroll Lock. On laptop keyboards, you may have to press the Fn or "Function" key to access "Print Screen".
Note that you will not receive any confirmation that the screenshot has been taken.
Or:
Click the window that you want to capture an image of. The One Window screenshot function will take a picture of the "active" window on your screen;

Hold down Alt and press Prt Sc. An image of the window will be copied to the clipboard;

Paste the screenshot if you like.
How to record and broadcast your session
Online casino gaming has become much more social because of forums and chat functionalities. People can share tips, tricks, opinions, feedbacks, discuss, joke around and show off high winnings. If you want, you can even record and share an entire session. Here's a popular online (free) recording tool, used by most of our Casinomeister forum members, to record and broadcast your online gambling session or save the recording for later.
When it comes to broadcasting your online gambling session, you'll want to give Twitch a try. Twitch allows you to broadcast your gameplay live, embed the stream on your website or blog, share it on social media, and it even comes with a built-in chat room for your viewers. If you want to share your online gambling sessions, this is your first stop.
Open Broadcaster Software (OBS) is completely free. Once you've downloaded and installed OBS, you'll need to login to Twitch first. OBS does not support the ability to log into Twitch directly, so you'll need to obtain a "stream key" from Twitch. This key changes periodically, so you may need to update it each time you stream with OBS. Once you have it, follow these steps:
In OBS, click the Settings button in the lower right corner;

Select "Broadcast Settings" in the left-hand panel;

Next to "Streaming services," select Twitch;

Next to "Play Path/Stream Key," enter the key you acquired from your Twitch dashboard;

The first time you set up OBS, you may be prompted to change some video settings, depending on your setup. These will be displayed at the bottom of the window in red text. If any of these exist, fix them before moving on.
There are many more settings that you can adjust here based on your video needs.
When you're done, you can move onto setting up broadcasting. Starting a stream is fairly straightforward. To get started, follow these steps:
Open the game you want to stream;

In OBS, right-click in the "Sources" box;

In the Add > menu, choose "Window Capture." Name the source and press Enter;

In the dropdown at the top of the next dialog box, choose the window of your game. Click "OK".

When you're ready to begin broadcasting, click "Start Streaming".
---