Online Casino Complaints
You want to complain? Look at these shoes!…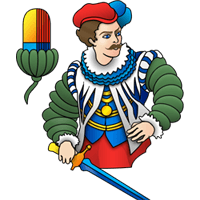 Since the beginning, players have had issues with online casinos – either not playing, slow paying, closing customer accounts, or other miscellaneous deeds. Sometimes it's warranted; sometimes it drips of unethical rogueness. When players are left helpless and frustrated – the PAB service is here to assist.
Starting in September 2001, players had the PAB service. "Pitch a Bitch" – it was much more than tossing an angry female dog at your opponent, it was a cyber discourse between a disgruntled player and operator where we acted as a conduit. It is our arbitration service that we offer to our members free of charge.
In July 2016, it was renamed Player's ArBitration (still PAB) since we are now certified arbitrators in the UK and EU.
We will contact casino operators on your behalf with your complaint anticipating an acceptable resolution. In some cases, the casino needs to be persuaded to do the right thing – we engage them with logic, fairness, and our unequaled expertise to get things right. In most cases, this is what happens.
Occasionally, online casinos are not receptive to player arguments and we get the "speak to the hand" treatment. Fair enough – the player will be guided elsewhere (licensing jurisdiction, etc.) but these results will be disseminated to the public. Also, those casinos who fail to conduct themselves within acceptable business practices will be reported in our casino warning section or in the infamous rogue pit if necessary.
What the PAB is:
It's free.
It's a way for players and affiliates to have their problems seen by the right person(s).
It's private and discreet.
It's effective and respected.
What the PAB is not:
It's not a way to make casinos pay.
It's not a public announcement service.
It's not a tool to blackmail or coerce casinos into capitulation.
What makes the PAB service different than other "complaint" services?
We are not limited to certain software providers, licensing jurisdictions, casino groups, or any other impediments – we can handle any complaint for anyone. Casinomeister has been a respected business since 1998, and we have contacts ranging from front-line supervisors – to owner/operators – to software providers and representatives of licensing jurisdictions. Many of these people we have met in person – sometimes frequently. In essence, we have the ability to contact the right people, and to give the right advice when advice is needed.
The PAB service is a private affair. It's between us, the aggrieved, and casino operator. This is what makes the process so effective – it's serious business.
Please before you Submit a Complaint, please take a look at our PAB Policies and Procedures. These have recently been completely re-written and are now a quick, easy read.
Complaints summary pages
Player Arbitration (PAB) Policies and Procedures
Last update: December 2021
Our process in brief:
Our complaints process is free of charge and available to all persons registered and in good standing at Casinomeister.
We reserve the right to refuse any complaint for any of the following reasons:

the issue is frivolous or vexatious.
the complainant has failed to contact the party against whom they are lodging a complaint (see item 1.1 below).
the issue is too old (see item 1.3 below).
the issue has already been ruled on by a designated ADR or other service whose rulings we respect.
the issue amounts to relationship counselling eg. getting one party to be nicer/kinder/more polite/apologetic/more generous to the other.
the complainant is requesting that games be tested, RTP verified, game design and/or layout modified, etc. Such requests are beyond the scope of the PAB service.
a duplicate of the complaint has been recently posted on the forums.

PABs are private and closed, meaning the case discussions are only between the PABer, the casino representatives and us. Case information and discussions are never published nor are they publicly accessible.
All parties involved are expected to respect the privacy of the PAB process. Violations of this privacy will be considered sufficient grounds for dismissing the case in question.
Any evidence given in a case is considered confidential and private. Such material will not be disclosed nor shared in any way without explicit permission having been sought and given in advance.
Ours is an arbitration service not a court of law. If a complainant is looking for legal representation they'll have to look elsewhere.
PABs are English only please. If you need help translating we'd recommend asking on our forums since our membership is very international.
We reserve the right to post monthly case summaries which will include a brief description of the case and its outcome: these case summaries are fully anonymized.
1. PAB Policies and Procedures (PAB P&P)
1.1 – Before you submit your complaint to us you must attempt to resolve the problem with the casino directly. The Casino Representatives list will help you find someone from the casino to discuss your issue with. Please allow at least 10 working days for the casino people to resolve your issue AFTER you have provided them with the necessary details.
1.2 – Be aware that complaints against casinos listed on our Rogue Casinos page are very likely to be unsuccessful: these casino have earned their bad reputation and like tigers they seldom change their stripes. We'll help if we can but do not count on a happy result.
1.3 – Issues that date back a year or more are generally considered too old and are not eligible for the complaints service here at Casinomeister.
1.4 – Please do not file your complaint here if: you are unwilling to identify yourself; you have opened multiple accounts at the casino; you have colluded with other players; you have registered using stolen or fake identities; etc. In other words fraudsters are not welcome and will be kicked to the curb without notice.
1.5 – Summarize your complaint, 50-100 words is almost always sufficient. More is most definitely NOT better; long-winded texts are unnecessary and unwelcome. Saying "go look at my post" or equivalent is not an acceptable substitute. Abusive material of any sort will not be tolerated; your complaint will be canceled and discarded without notice.
1.6 – We require that you be readily available for discussion during the course of your complaint being processed. Normally such discussions take place within your PAB Ticket. We may also try to contact you via email.
1.7 – When you submit your complaint please DO NOT attach or send supporting materials: the basic PAB details are almost always sufficient. If we need additional material from you we will ask for it.
1.8 – You will have opened your complaint with us via our ticket system on the forums, we will normally reply to you there or by email within a few working days. Further progress on your case will be announced and can be discussed in the ticket or via email.
simple cases are usually resolvable within a few days or a week; the worst cases have taken a year or more to resolve.
if there's no hope of further progress we will make a final decision based on what we have available to us at the time and close the case.
1.9 – We often require your input while we work on your complaint: if you are unresponsive within a reasonable time your complaint will be closed and note will be made that you have misused our service: your future use of the PAB service may be restricted or denied.
1.10 – While your PAB with us is active and open please do not post on our forums regarding your case, nor on other forums regarding your case, nor file your complaint with another 3rd party arbitration service(s): we strive to get your issue resolved ASAP so please respect our efforts and don't confuse things by asking for outside assistance while we are engaged on your behalf. Failure to comply will, at our discretion, result in your complaint being cancelled and discarded.

The same holds true in reverse: if your issue is already active elsewhere we are unlikely to accept that same issue here at Casinomeister.
1.11 – Please understand that our arbitration service is non-binding on the parties involved. We try to reach resolution through mutual agreement but if that is impossible you may have to seek redress through the courts.
1.12 – If the online gaming property named in your complaint refuses to cooperate with us regarding your case and offers no reasonable arbitration alternative we may, at our discretion, publish a Casinomeister Warning against them. Or, if we deem the casino to have acted unfairly and/or unreasonably towards you and/or other players, we may publish such a warning. For any such warning the details will be anonymized before publication.
1.13 – If and when legislation in your jurisdiction precludes our involvement we will withdraw from any ongoing complaint as is required to comply with said legislation.
1.14 – Under all normal circumstances you will be notified of our decision regarding your complaint. If you have committed fraud or otherwise tried to mislead us or the casino we reserve the right to make our final decision and withdraw from the case without notice.
1.15 – If we deem that you have abused our arbitration service by misuse, false claims or repeated failure to comply with these Policies & Procedures we will, at our discretion, close any ongoing cases you may have, bar you from future access to the arbitration service and/or terminate your membership at Casinomeister.
2. DOs and DONTs for a successful PAB
2.1 – DO provide a BRIEF description of your problem.
When you submit your complaint details there is a text box to describe your problem. Please do so in 100-200 words. Yes, that's brief but trust us, that's a good thing.
If you don't provide a problem description as requested our work on your PAB will automatically be delayed while we contact you directly to get it.
2.2 – DO stay in touch.
Complaint resolution depends of communications back and forth between the parties involved. If we can't reach you your PAB can and will fail. If we ask for something from you and you don't reply in reasonable time your PAB will be cancelled and closed.
2.3 – DON'T sabotage your complaint.
Posting about your issue on the forums, or submitting your issue at other 3rd party sites, or raising your issue with a licensing authority while we're working on your PAB undermines our efforts. If we find out you've done so your complaint will likely be canceled. You'll be free to discuss your complaint wherever you like once we've completed our work and given our decision.
2.4 – DO keep us updated.
Let us know if the status of your issue changes. If the casino contacts you and resolves the problem, let us know. If you've given up and are no longer interested in working with us to see your complaint through, let us know.
2.5 – DO allow us time to do our work.
These things take time. If you haven't heard anything from us for a couple weeks — assume 10 working days — then by all means feel free to ask for an update. Otherwise give it some time; pestering us will only slow things down.
2.6 – DO be realistic.
As above, these things take time. Sometimes a LOT longer than anyone wants or would expect them to. Some cases are solved in hours, others in a few days, some can take weeks or longer. Many of the factors involved in getting a case concluded are well beyond our control. If there is some reason to expect unusual delays we'll try to let you know. That said it's also wise to expect the unexpected when it comes to delays. Please remember that if this was a trivial process you would have done it yourself and you wouldn't have needed our assistance.
2.7 – DON'T waste our time.
Please don't use the PAB service for frivolous issues. If you want a nice bonus or more Comp Points or the casino people to be nicer to you then talk to the casino. We're here to help you resolve a legitimate dispute with your casino not get you more/bigger/nicer/faster freebees or provide relationship counseling.
3. GDPR Compliance
The GDPR (General Data Protection Regulation) is now in effect and requires that we inform users of our complaints service of our Legal Basis for Data Usage and our Data Retention Policy:
3.1 – Legal Basis for Processing Data
The GDPR identifies six (6) legal bases upon which personal data may be processed of which two (2) apply to our site, your usage of the site and the work we do:
Consent: by registering on our site you consent that we can and will hold information on you including your IP address(es) and basic computer profile including browser type, operating system, etc. Furthermore if you use our Player Arbitration Service you will be consenting to us having, holding and using for the purposes of processing that complaint such data as you provide to us or that we gather about you regarding your complaint from the internet gambling property(s) you have named in your complaint and/or the licensing body(s) that regulate those internet gambling properties. For ongoing complaints you may withdraw your consent at any time by contacting us with your request. We will act on such requests as soon as is reasonably possible. There will be no penalties for withdrawing consent.
Legitimate Interests: in the course of pursuing a Player Arbitration complaint that you have filed with us we will process and use your data in pursuit of a resolution of that complaint. Our legitimate interest is to see that complaint fairly and reasonably concluded and what information we have, hold or gather about you will be related to that purpose.
3.2 – Data Retention Policy
Any personal data collected from you or about you in the course of a complaint investigation will be retained no longer than is necessary for that purpose. Typically this will mean that once a decision has been reached any personal data that is no longer required to provide basic identification of the complainant and/or support for our decision regarding their case and to meet our legal obligations will be deleted and purged within 30 days.
4. Contact Us
If you have any questions or concerns about these policies or our PAB service please feel free to contact us on the forums or via email:
Send us a general message via our Contact Us page.
Bryan aka Casinomeister is the head man on the site, message him here.
Max aka maxd is the Complaints (PAB) Manager, message him here, email at max.drayman@casinomeister.com.
5. PAB related links
---
Casino Complaints Historical Archive
Casinomeister's mission is to provide information and post complaints to help eradicate fraud. Our "Pitch a Bitch" section was developed so that the free flow of information, both good and bad, would protect the consumer.
Naturally, if casinos are non-responsive or are behaving badly, they'll be thrown into the rogue pit.
Casino Complaints 2017
Casino Complaints 2016
Casino Complaints 2015
Casino Complaints for 2014
Casino Complaints for 2013
Casino Complaints for 2012
Casino Complaints for 2011
Casino Complaints for 2010
Casino Complaints for 2009
Casino Complaints for 2008
Casino Complaints For 2007
Casino Complaints For 2006
Only since November 2006 are these being compiled for public consumption: