What is a Casino Complaint?
Since the beginning, players have had issues with online casinos – either not playing, slow paying, closing customer accounts, or other miscellaneous deeds. Sometimes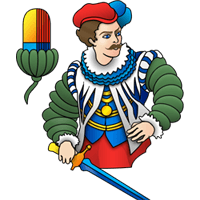 it's warranted; sometimes it drips of unethical rogueness. When players are left helpless and frustrated – the PAB service is here to assist.
Starting in September 2001, players had the PAB service. "Pitch a Bitch" – it was much more than tossing an angry female dog at your opponent, it was a cyber discourse between a disgruntled player and operator where we acted as a conduit. It is our arbitration service that we offer to our members free of charge.
In July 2016, it was renamed Player's ArBitration (still PAB) since we are now certified arbitrators in the UK and EU.
We will contact casino operators on your behalf with your complaint anticipating an acceptable resolution. In some cases, the casino needs to be persuaded to do the right thing – we engage them with logic, fairness, and our unequaled expertise to get things right. In most cases, this is what happens.
Occasionally, online casinos are not receptive to player arguments and we get the "speak to the hand" treatment. Fair enough – the player will be guided elsewhere (licensing jurisdiction, etc.) but these results will be disseminated to the public. Also, those casinos who fail to conduct themselves within acceptable business practices will be reported in our casino warning section or in the infamous rogue pit if necessary.
What the PAB is:
It's free.
It's a way for players and affiliates to have their problems seen by the right person(s).
It's private and discreet.
It's effective and respected.
What the PAB is not:
It's not a way to make casinos pay.
It's not a public announcement service.
It's not a tool to blackmail or coerce casinos into capitulation.
What makes the PAB service different than other "complaint" services?
We are not limited to certain software providers, licensing jurisdictions, casino groups, or any other impediments – we can handle any complaint for anyone. Casinomeister has been a respected business since 1998, and we have contacts ranging from front-line supervisors – to owner/operators – to software providers and representatives of licensing jurisdictions. Many of these people we have met in person – sometimes frequently. In essence, we have the ability to contact the right people, and to give the right advice when advice is needed.
On the right column of this page, you will notice the current PABs. Please note that very few of these are being discussed publicly since the PAB service is a private affair. It's between us, the aggrieved, and casino operator. This is what makes the process so effective – it's serious business.
Please before you Submit a Complaint, please take a look at PAB FAQ
Take a look the Casino complaints 2017 Summary