About Us
Casinomeister has been in operation since June 1998, a lifetime in cyber years. One of the first online casino portals, Casinomeister was quick to realize that this industry had failed to establish basic governing principles that fostered security and trust among online gamblers. As a result, reputable casinos were constantly forced to carry the burden of the rogue casinos which failed to maintain a standard of quality required by the online gambler. Casinomeister, recognising the need for these basic standards, stepped into this void, and established itself as a beacon of light guiding the Internet gambler to safe and trustworthy online gaming establishments.
Bryan Bailey, Director of Casinomeister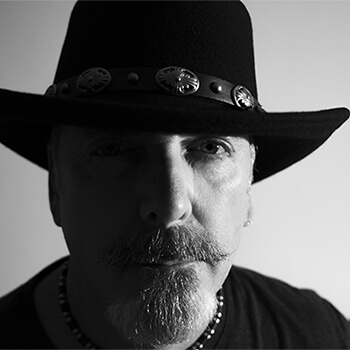 Bryan Bailey, the founder and creator of this amazing website, has been running Casinomeister for over twenty five years. He provides the direction of the site (thus "Director") and writes much of its content. He publishes three newsletters, and the occasional video and podcast.
"My involvement with the online gaming industry has been mainly via Casinomeister and by attending conferences and exhibits from around the world, meeting casino operators, managers, software developers, and other portal operators. I have always been a players' advocate, but I am a casino advocate as well – basically: an advocate of fair play. The established entities in the online casino world understand that Casinomeister makes a difference."
He has either been a speaker, moderated a discussion panel, or participated as a member of a panel in over thirty iGaming conferences and exhibitions since 2001 – to include the following: GiGse, European iGaming Expo, Casino Affiliate Convention Vancouver, Casino Affiliate Convention Las Vegas, Casino Affiliate Convention Amsterdam, G2E Las Vegas, London Affiliate Conference, Power 50 Affiliates, and Casino Beats just to name a few.
Bryan Bailey also provides consultations for iGaming casino representatives. He has also has been called as an expert witness for iGaming in a high profile lawsuit in the High Court of Justice in London.
Additionally, he is a certified arbitrator and an associate member of the Chartered Institute of Arbitrators – and an ADR in the EU for online gaming disputes. He also has been interviewed by The Guardian, MSNBC News, and by U.S. News & World Report concerning the world of online gambling.
About the business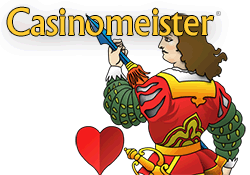 Over the past several years, Casinomeister has hosted one of the largest and most active player communities where people are free to discuss a wide variety of topics related to casinos, and then some off-the-wall subjects as well. We also collect data on casinos via our Meister Minions – players who record casino payout times and other important data.
Casinomeister also maintains a list of casinos "accredited" by some of the most stringent standards on the Internet – this includes the vetting of casinos via our Baptism by Fire period. Not every casino passes the test.
Casinomeister hosts the infamous "Rogue Casino" section. In fact, the term "rogue casino" was first coined here in 1999. These are casinos that are either violating good business ethics, or are simply totally undesirable. Stay away from the Rogues.
Additionally, we have a casino complaints center that has been in operation for years. In 2000, the term "Pitch a Bitch" was coined to describe the complaints we would "pitch" to casino operators. In 2016, we became certified arbitrators (internationally) and changed the name from Pitch-a-Bitch to Player ArBitration maintaining the infamous acronym – PAB. At the end of 2019, Casinomeister had processed over 7000 submitted casino complaints. And since 1998 – over €5.6 million has been recovered.
Further information about our free player arbitration service here.
Casinomeister® is a registered trademark in the EU, including the Russian Federation, the USA, and Australia. It's best not to infringe on this. We will protect our trademark most diligently.

Life Before Casinomeister
Before there was a Casinomeister – before there was a real Internet – Bryan Bailey taught English and Creative Writing at numerous colleges and universities in the San Diego CA area.
Professor of English, Adjunct Faculty
San Diego City College
United States International University
Miramar College
Instructor of English as a Second Language
EF International School of English
American Language Institute, San Diego State University
Teaching Associate of Creative Writing and Literature
San Diego State University
He has a Master of Fine Arts in Creative Writing with an emphasis in Screen Writing and graduated from San Diego State University in 1996. This is where some of his wild ideas come from.
Life Before the Internet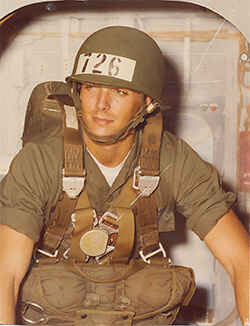 Bryan Bailey has an extensive military background. He was stationed for eight years at Ft. Bragg, North Carolina as a paratrooper in a line company as an Airborne Combat Engineer (27th Engrs.). Besides being a private – doing fun things that privates get to do, he advanced to demolitions specialist, assistant squad leader, then on to squad leader. He was in a "rough terrain" platoon, jumping into thick jungles and blowing up things. As a squad leader, his company was on rotation basis in Central America during the Contra/Sandinista/El Salvador adventures. He served the entire eight year Ft. Bragg tour in the Rapid Deployment Force – his last year there he was a master parachutist.
Transferring to Germany from the States, he was assigned as a Squad Leader in a mechanized combat engineer unit (9th Engineers), and spent time during this "European Holiday" surveying the East German border, watching the wall come down, and acquainting himself to good Bavarian Beer. But then his unit was deployed to the desert for the First Gulf War. He participated in the Battle of 73 Easting along with the 1-41 task Force. His unit (D Co. 9th Engineers) was awarded twice the Valorous Unit Award Citation. He was also decorated (Bronze Star) after his men (7 guys) took over 253 Iraqi prisoners of war and destroyed millions of $$ of Iraqi military equipment. After his three year stint in Germany, he went on to become a drill sergeant at Ft. Jackson, South Carolina.
At this point, he said "The hell with this," and left the Army after eleven solid years. He has been known to make both casino operators and players do pushups over the phone; a few times by email.
There is a section dedicated to the Casinomeister Prelaunch.