Casinomeister®: Advocate of Fair Play Since 1998
Casinomeister® started operations on a nice sunny afternoon in June 1998, in San Diego, California. Over the years since, the online casino industry has changed radically, and through it all, we have been a beacon of light for the player community.
Starting in 1998, we published the first player-oriented newsletters, the first online casino reviews, and the first online gaming information podcasts before "podcasts" was a coined word. We have the oldest, most active, and largest forum for online gamblers. We were the first website to assist players who needed help with casino issues. We even coined the phrase "Rogue Casino". Casinomeister® has been awarding the Best and the Worst in the online casino industry since 2000. And most importantly, we were the first website to create a set of standards for legitimate, trustworthy, reputable casinos to abide by: the Accredited Casino certification. Casinomeister® is second to none — and we have an outstanding track record over the last 23 years to prove it.
What's new At Casinomeister®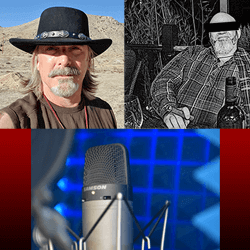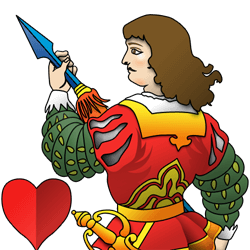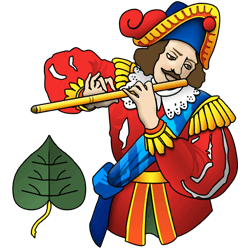 ⭐⭐⭐⭐⭐
Casinomeister® is awesome! Read our testimonials here
The Best Online Casinos 2022
Top 5 of 100+ reviewed casinos
Start Your Adventure
Every day, hundreds of forum members share their real-time experiences on the hottest games, the biggest scams and their insider experiences on how to navigate to the most exciting wins in Online Gambling. Many of our members are the most experienced gamblers online and who have been with us since the early 2000s which is clear evidence of the value of our forum. We have not only players, but slot developers, casino operators, affiliate managers, and many C-level administrators of these casinos. Need advice? Have a problem? Or perhaps you'd just like to hang out and make some new friends on the most active and comprehensive casino forum online. Share your casino experience.
We have the most accurate and fair way to rate casinos listed here at Casinomeister® . I wrote the first casino reviews back in the late 1990s, and it was during this time that Casinomeister became the first website that applied standards to the casinos the are listed here. Bear in mind, there was virtually no licensing for online casinos back then – many had Costa Rican business licenses that just about any Joe could get. It was us that convinced these folks that there were standards to abide by.
For the past two decades – plus – we have been rating casinos with a transparent rating system that gives you the player the information you need to make smart choices. Our Top Casinos are just that: the best casinos that you can join.
Bonuses are tricky, and you need to be careful with them. Most players are under the impression that bonuses are obligatory – they are not. And unfortunately, many casinos will convince you that this is the only way to play – it is not – bonuses can lock you into insane wagering requirements, limited games, and limited withdrawals. I personally never play with bonuses, but I am in the minority. Many players really dig bonuses, and I get it – so no judgements here. If you are looking for bonuses – this is the place to be. We have loads of them, so have a go – but please ALWAYS read and follow the terms and conditions.
300+ Global Casinos
Ready for a change? We know what gamers are looking for at the best casinos. We have a team of folks who do the hard work of reviewing and comparing casinos, making sure we've checked every important detail: reputation, the visual experience, the gaming software, the banking criteria, and the RTPs that you're looking for. Casinomeister® is the ONLY site that has a proper vetting process where ALL of of our members are involved. Our reviews are not fluff cheerleader pieces found on most other sites; our reviews are based on the opinions of some of the most experienced players online.
200+ Next-Level Gaming Experiences
Tired of the same old slots? Explore our newest slot reviews, the poker rooms and the live gaming experiences. We share which games are pleasing and which ones make us want to spill our cookies, or even defenestrate our computers (look it up). We have slot developers in our forum – our bona fide experts – and in the past we have assisted designers with coming up with some amazing new games. We're also leading in Cryptocurrency Casino reviews, which opens up an entirely new world of gaming for many of our readers.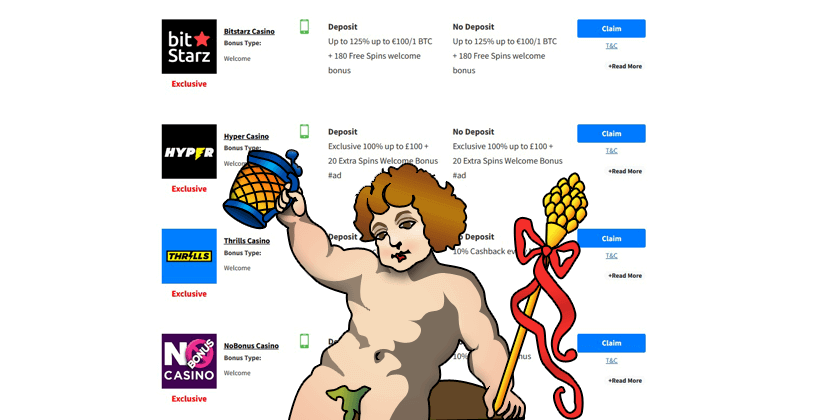 Exclusive Bonuses
Find the best bonuses offers with the friendliest wagering requirements on our site. It's one thing to be offered a bonus, it's another thing to actually get it and understand what comes with it (limited withdrawals, limited games, limitless headaches). We separate fact from fiction and go out of our way to also secure exclusive bonuses for our members.
AS Seen On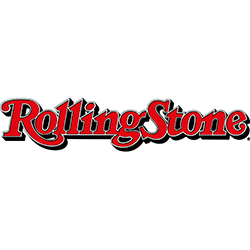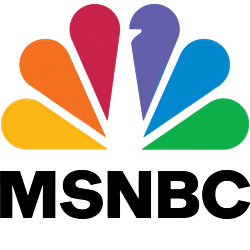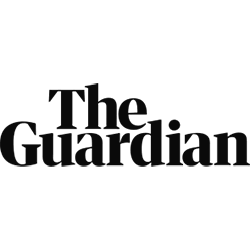 Casinomeister® Testimonials
For over two decades, Casinomeister® has been providing players with not only with crucial information, jovial entertainment, and profound wisdom, but most importantly advocacy towards solving problems with casinos. Here is just a smattering of testimonials from our members:
"Excellent results had thru the PAB service of Casinomeister. They helped me a lot to cash out from a casino which was stalling for months. I can spend only nice words about them…" Orion
"I spent the better half of 6 months trying my hardest to get my withdrawal approved, to no avail. I contacted Casinomeister, and within 1 week since sending my first email, my withdrawal was approved and deposited into my bank account. I can't express enough how thankful I am for casinomeister. Y'all are the bomb!" Josh C.
"My experience with Casinomeister has been beyond expectations. Not only did they resolve a player arbitration complaint that seemed pretty much hopeless but the site itself is so full of wonderful information and people and even a podcast.." Jessica W.
"The PAB service was very effective for me in getting a favourable result from a non-responsive casino after trying numerous emails. While the casino initially responded to Max it did then try to ignore/stall at one point . Casinomeister's reputation among players and the potential to publicly advise the casino's lack of response resulted in the casino taking subsequently quick action. Just remember to follow the PAB rules!!" Penelope W.
"Casinomeister's PAB is the least stressful, short and to the point, arbitration to get started. And when they come back to you with news that there's a solution it is very impressive. I am still grateful for what was done for me, and without many demands at all – just a few facts and keeping an eye on updates." Ra2377ven
"Max was the best total support and guidance with the PAB process. Without this (PAB) I would say a lot of players would not get their winnings in a timely manner or if at all." Tracywild12

"I am so grateful for how much you helped me. Max did a superb job. I completely lost hope when I had 100k Australian dollars confiscated from me, and my account was closed unfairly. When I found Casinomeister and was assigned Max to assist my case, that's when a day or two later my account was open and my 100k returned to my balance. They eventually started paying me through a payment plan like a month or two later. Being an experienced online player, I knew the terms and conditions and I knew I did nothing wrong…" Michael Jay
"They are the best! My experience with Casinomeister has been beyond expectations. They are the best, and Max is very nice and helpful. Thank you again!" Steven D.
"I have been frequenting Casinomeister since 2004 and have worked in the industry since 2000 as well as being an avid player. IMO Casinomeister is the best resource pertaining to the world of online casinos bar none." Dave S.
"We had to make use of the PAB service a few years back after my hubby had his very first progressive win of just under 34K from a Playtech casino. It was exciting, but quickly turned into a frustrating and stressful nightmare when he tried to withdraw the money. After repeated standard form replies or non-responses or excuses, we filed a PAB and Max was able to deal with someone higher-up at the casino and the jackpot win was paid in full. There's no way that we would have gotten anywhere on our own, he got paid only due to the efforts of Max and Bryan." Cindy H.
"Had very positive experience with my PAB. They resolved my case that the regulator could not resolve. Great and helpful people." gambler88
"Max is a grumpy old f***** and the PAB system is run like a fascist boot camp! What's with all the rules? I have a problem and you guys can solve it, so less agro from you would be appreciated." SOW-my-ass
Stay Updated!
We have four, count 'em, four newsletters that you can join:
Meister Mail: our newsletter for the general public – player news, new game announcements, new casino announcements, rogue announcements, interesting facts about what's going on, forum highlights, jokes, and just about everything else under the sun. This is the longest running online casino newsletter in existence. First edition November 1998. This is sent out about once every two weeks or so.
Webmeister Wire: all the pertaining news for webmasters and affiliates to include new casino affiliate programs, affiliate warnings, SEO tips, all this and more. This is delivered to you once a month.
Meister Blatt: This is our newsletter for industry folks. Conference news and announcements. This is strictly for affiliate managers, casino operators, software providers and developers, and anyone else that is involved in this industry. This is sent out once a month.
Meister Offers: this is our bonus announcements newsletter where you will be notified of exclusive and not so exclusive offers from our accredited casinos. This is sent weekly.
Join us!
Join the thousands of others who have joined us over the years. Our forum community is one of the most amazing communities online. Have a question? We have scores of members who can be extremely helpful in assisting newbies as well and those who can answer questions from old timer players. WE have software developers, game designers, casino managers, webmasters, and thousands of players who share day to day experiences as well as what is one their minds. Gabba gabba hey – be one of us and join Casinomeister.
Industry News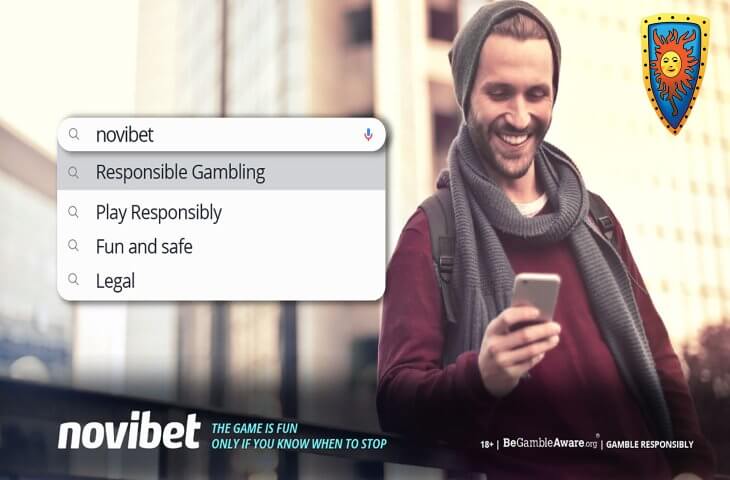 By
Simon Wright
Jan 14, 2022
The online casino Novibet have donated £20,000 to the responsible gambling charity Gamble Aware
Recent Forum Activity

Replies

34649
Views

1522556
Active

27 seconds ago

Replies

57
Views

2943
Active

42 seconds ago

Replies

0
Views

7
Active

28 minutes ago

Replies

79
Views

3865
Active

1 hour ago

Replies

2
Views

130
Active

1 hour ago

Replies

8
Views

353
Active

2 hours ago

Replies

5
Views

779
Active

6 hours ago
Replies

1
Views

107
Active

7 hours ago