Casinomeister's Philosophy and Mission Statement
Advocate of Fair Play

Established in 1998, Casinomeister has never wavered from its initial mission:
Trust is what it's all about. Our mission at Casinomeister is to provide solid information; information that enables players to make smart choices. Since trust is spawned by information, the more players know about online casinos, the more at ease and safer they will be. - Casinomeister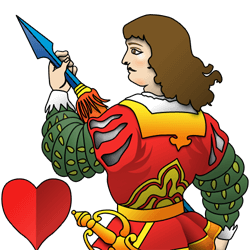 Since these words were first published, Casinomeister has proven to be instrumental in bringing trust, credence, and a level playing ground to the online gaming community. In an industry that still remains to be relatively unregulated, Casinomeister has shown that information empowers the player community in order to make wise decisions when it comes to online gaming.
About Us: Meet The Team Behind Casinomeister
The bottom line for most people in this industry is to make a profit. Unfortunately, when failure or scandal occurs, it's usually the result of a profit-driven philosophy. Many profit-driven businesses are typically ethically challenged – especially in the online casino business.
Casinomeister is an informational-driven business. Casinomeister's community, information, and services proceed any marketing and profit-making ventures. We are not motivated by money.
This industry does not exist because of money, software, or good management or marketing skills – it exists because of the player, and casinos should never forget that.
There are several needs of a player (obviously, these are not exhaustive) that casinos should always consider when developing any aspect of their business model or introducing any promotions.
Safety: The players need to know that their private information is private. The casino software is solid and trustworthy.
Dependability: Players need to know that the casino operation will be responsive and react positively to any issues. Players need to be assured that the casino operation will be there tomorrow.
Honesty: The casino needs to be upfront and fair when it comes to terms and conditions. It should not use deception to attract players.
Communicative: The casino must not be set up in a black hole. They need to be responsive to players' comments, questions, and problems.
Fairness: The games are fair, promotions are fair, terms and conditions are clear, and when there are problems – the outcome is fair.
Casinomeister's definition of fairness: treating everyone equally – free from bias, dishonesty, or injustice. Consistent with logic and ethics.
These needs should be addressed by the casino in one form or another with every aspect of its operation.
Trust is what holds this industry together. If you don't have trust, you don't have anything worth dealing with. Since the online casino industry is still unregulated for the most part, players will remain cautious, cynical, pessimistic and accusatory. It is up to the casino to do battle against this negativity. The way to do this is to be upfront, honest, humble, and when you make a mistake – admit it. Admitting our mistakes humanizes us, and people relate to people this way. This is a people business.
Casinomeister has been in operation since June 1998, a lifetime in cyber years. One of the first online casino portals, Casinomeister was quick to realize that this industry had failed to establish basic governing principles that fostered security and trust among online gamblers. As a result, reputable online casinos were constantly forced to carry the burden of the rogue casinos which failed to maintain a standard of quality required by the online gambler. Casinomeister, recognizing the need for these basic standards, stepped into this void and established itself as a beacon of light guiding the Internet gambler to safe and trustworthy online gaming establishments.
Dealing with players:
Bonuses
If the casino makes an offer of a bonus, and the player accepts it, the casino is obligated to go through with the offer. If the player accepts this offer, the player is obliged to follow the posted terms and conditions of the bonus. If the player meets the wagering requirements, he should be paid. Simple as that.
Spirit of the Bonus is a misnomer, there is no such thing. This is a term that some rogue operators used years ago to confiscate winnings from players when they "didn't like the way they played." Unfortunately, there are still some misguided casino managers who insist on using this term to confiscate players' winnings.
What's the problem? The term "spirit of the bonus" is too subjective to be used as a reason to remove winnings. No one can agree what the "spirit" is. For the casino, the "spirit" is for the customer to have more play-time; for the customer, it's to win – no one plays to lose.
The danger of using "spirit" within one's terms and conditions is that it opens up a world of potential managerial abuse whereas casino managers begin negating winnings at their whim. If these operators don't like the way a player plays (RE: the spirit), the winnings are removed.
When a casino manager uses terms like "spirit" or "abuse" it smacks of poor training on the casino's part. These managers have not been trained to effectively design bullet-proof promotions and/or to properly deal with players. Seasoned players usually have a laugh when a customer support rep uses terms like these, but it's no laughing matter when these terms are enforced.
The bottom line is the casino can select who receives promotional offers. If a casino does not like the way a player plays, well don't offer him or her any further bonuses. But if the player plays the right games, and meets the wagering requirements, then the player is owed his winnings. Spirit or not, that's the way it is.
---
Advantage Players
Advantage players are players who use bonuses and other legal methods in order to gain a mathematical advantage while gambling. Some casinos label these players "bonus abusers" which like the "spirit of the bonus" there is no such thing. Players can't be considered an "abuser" if the bonus has been legitimately offered to them. If casinos don't want bonus "abusers" then they should not offer these individuals bonuses. If a casino feels that a player is taking advantage of their "generosity" – pay the player and then stop offering bonuses.
Compare this to someone who regularly uses coupons at a shopping center. There are specific terms and conditions on how these are used. If a consumer abides by the rules, then the coupons are respectively redeemed. If some company included "not to be abused" within the terms, they would probably be facing some serious repercussions. Consumers owe nothing to the brands that they purchase; players owe nothing to the casinos. Besides, advantage players risk their bankrolls just like anybody else – they are part of the player community and should be respected like their recreational player brethren.
---
Bot use
There has been a lot of controversy over the use of robots (bots), or computer programs that assist the player's gameplay. Some casinos disallow bot use – which is their prerogative. But those operators that ban bots are either naive, unschooled in casino math, or are just inexperienced. Bots will not change the game's math, nor will they foresee random numbers or predict the future. Bots only speed gameplay, and if the odds are in the house's favor (which in most cases they are), bots will only allow the player to lose money at a faster rate.
From Michael Shackleford – Wizard of Odds:
If I ran a casino I would fully allow bot use. If I offered a bonus or game that could be beat by a bot, then that would be my own damn fault for not protecting myself against advantage play.
---
Betting Systems
Betting systems are like bots, they cannot affect the math of the game. To believe otherwise is to believe in pseudoscience, snake-oil, and magic fairy dust. Reference material:
---
"Spirit of the Bonus"
No such animal.
The Role of Affiliates:

Affiliates
Affiliates need to understand their importance and relevance when it comes to player safety and trust. Unfortunately, many don't have a clue, and they end up stumbling down a path towards the dark side. The best affiliates are the ones who are players themselves and who play at casinos known for their player-focused approach. These affiliates support those casinos that subscribe to Casinomeister-like player philosophies; they would personally recommend these casinos and assist players if and when they have issues. To be an affiliate and not be a player is like being a restaurant owner who doesn't taste his own food or a shoemaker who goes around barefoot. These people are lost puppies – they don't have a clue about what they are doing. And honestly, these lost puppies are usually the catalyst for problems:
Problem Affiliates:
Spammers
Content thieves
Black Hat SEO dweebs
Rogue pushers
The list is not exhaustive, but this covers most of the negativity that plagues the online casino industry. In most cases, the webmaster is the one who introduces the global community to online casinos. There are many casinos that should not even be in business – and unfortunately, the reason why these businesses linger stems from unethical or uncaring webmasters.
Webmasters who practice unethical advertising or steal others content or infringe trademarks are showcased in the Evil Webmaster section of the Rogue Pit. The casinos they promote are listed there as well and made aware of their evil webmaster. In most cases, the affiliate programs close the affiliate's account – and this is what makes this section a powerful tool to keep misguided affiliates on the right path.
---
Dealing with Affiliates:
Partners or what?
If casinos have "partner" programs, then affiliates need to be treated as such: business partners. Most everyone is fully aware that business ethics are applied evenly amongst all aspects of a business' endeavours – i.e. its product and its marketing. If a casino treats its players like crap, it will most likely paint its affiliates with the same crap brush. Affiliates should always be wary of how casinos treat their players and vice versa.
Affiliates can become overwhelmed by the competition – it's a tough business. Affiliates who have an identifiable brand ought to be encouraged to protect their brand by trademarks and other legal devices. Affiliate programs should respect their affiliate partners' trademarks and take swift action against those affiliates who infringe on trademarks and patents. To passively condone trademark infringement by ignoring the criminal acts of one's affiliates is to be the enabler of larcenists.
---
Rogue Casinos
The Variances of "Rogue"
The term Rogue Casino was coined by Bryan Bailey in the fall of 2000 when it was applied to Golden Palace concerning the flagrant removal of winnings from players they simply didn't want to pay. This was "rogue" behaviour and the term was pulled from King Lear…when Kent replies to Edmund's question: "Do you know who I am?" Kent says yes, and describes what he knows of Edmund:
"A knave; a rascal; an eater of broken meats; a base, proud, shallow, beggarly, three-suited, hundred-pound, filthy, worsted-stocking knave; a lily-livered, action-taking knave, a whoreson, glass-gazing, super-serviceable finical rogue; one-trunk-inheriting slave; one that wouldst be a bawd, in way of good service, and art nothing but the composition of a knave, beggar, coward, pandar, and the son and heir of a mongrel bitch: one whom I will beat into clamorous whining if thou deniest the least syllable of thy addition.
I thought it was fitting.
But there are as many levels and forms of rogue behaviour as there are terms to dish out, but the two most important categories at Casinomeister are the following:
Rogue Casino
Not Recommended Casino
And then of course there are other categories as well:
Bumbling Blunders and other screwups
Evil Software
Evil Players
How does one join the Rogues?
It's easy. Just exhibit rogue behaviour and you're on a fast track to rogue town. Normally it stems from complaints in our forum, or complaints submitted via the "Pitch a Bitch" section. I rarely go looking for rogues, they usually come to me via a player issue. If a casino is "rogued" or placed in the not recommended section, communications are left open in case the casino operator wants to dig himself out. Redemption is always an option.
How does one get out of the pit?
It depends on the situation. Sometimes it's a matter of changing one's terms and conditions or switching software providers or something that is clear and explicit. If it's a situation of unethical behaviour, then that's not so simple. My experience with dealing with rogue behaviour has illustrated that a leopard doesn't change its spots. When a casino has an ethically challenged management or business approach, then this is something that rarely changes. Ethics are the foundations of a business; if there is something rotten in the cellar, the whole building stinks. These companies usually find themselves permanent residents of the pit.
Bumblings, Blunders, and Negligence
The "Bumblings, Blunders and Negligence" section is reserved for casinos that either screw-up something fierce or are negligent by failing to protect their players from software bugs, stolen databases, or commit other acts of serious stupidity. In the military it's called "dereliction of duty" and is punishable by massive pushups, water-boarding, or burning shitters. This is the list:
Evil Software
There are certain software providers that either has funkified software that cheats, or they have a "hands-off" approach to their licensees, allowing the casino to do whatever they please.
Evil Players
Assisting players is something that I do. Not so much from the kindness of my heart, but clearly from a sense that this industry must be held accountable for its actions and non-actions. Most casinos that I deal with are prime examples of successful businesses that take their players and customer relationships quite seriously. And of course, there are the rogues, the incompetent, the evil casinos which consistently give this industry a bad name.
Likewise, there are players who fall into the same category.
I am not one to be taken advantage of, and I will not tolerate players who use me and my services fraudulently. Taking care of a players' problems is a serious investment of time and resources. Most players are on the up-and-up, but there is an unscrupulous bunch who are out to scam the casinos and who are either untruthful or deceptive when it comes to dealing with me. This section is dedicated to them.