BLR Technologies – cheating software
By Casinomeister, Last updated Jun 30, 2023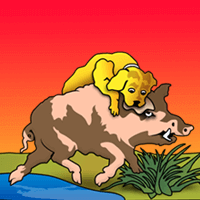 It has been reported by both Michael Shackleford, A.S.A (Wizard of Odds) and Dr. Eliot Jacobson – President of Jacobson Gaming, LLC – that BLR Technologies is running rogue software. Michael Shackelford has reported on this here where he states:
Because of the extreme bias in the results I obtained, as well as the consistent bias documented by others, I am warning players against playing at any casino using BLR Technologies software, especially in craps.
Software provider: BLR Technologies
Licensing Jurisdiction: Panama
Associated Casinos:
Legends Sports and casino (http://www.legends.com/)
World Wide Wagering (http://wager.dm/)
Eliot Jacobson posted his warning in our forum here:
The game of craps offered by BLR Technology is rigged; it performed in a rogue fashion against all tested strategies. There is no indication that a strategy could be devised to defeat this rogue programming; it appears to be adaptive.This is not a matter of a faulty RNG, or an RNG that is somehow producing one outcome more often than another. This is hard coded rogue logic built into the game software. I have tested RNG's for many years, and have a lot of experience with improper installations of RNG's and with RNG's that are not performing randomly. This software gave no indication of a problem with the RNG. Rather, the software gave an indication of weighting the outcomes according to the bets on the table, with the RNG producing an outcome consistent with this weighting…
When one of our members emailed the casino, asking about the allegations, they responded with this:
Unfortunately the people who starts this threads are not people like yourself that accept losing and spread their guilt for their irresponsible gaming in the most irresponsible way.
That's Rogue with a capital "R".
Further information and evidence of rigging can be found : BLR Tech Casinos Craps Software Thread.