Newsletters for Players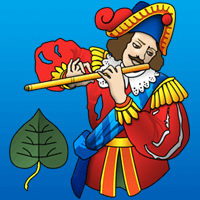 Casinomeister's newsletter is the most provocative, informative, entertaining newsletter that deals with online gambling in existence. I have been publishing this newsletter since 1998, and it has been the pulse of this industry.
And it's a bona fide newsletter. It's not an ad-laden "rah-rah" cyber fish-wrap; it covers what concerns players, affiliates, and industry folk. Plus, with each issue, there is a joke included that is actually funny.
And the best thing about this newsletter – it is absolutely free. It only costs you the precious time you have to read it.
Past Issues
Newsletters for Affiliates
The "Webmeister Wire" is a newsletter strictly for webmasters, affiliates, affiliate managers, SEO aficionados, and anyone else that is dedicated to making a living from one's abode, or interested in making the Internet a better place.
Newsletters for Operators
The "Meister Blatt" is a newsletter strictly for affiliate managers, casino operators, software providers and developers, and anyone else that is involved in this industry.
The "Meister Blatt" is published once a month or so.
Meister Offers
Get Exclusive and Reliable Promos from our Accredited Casinos: Tournaments, Bonuses, Quizzes…
---
Topics include:
Word from the Meister
Traffic trends
Issues in the forum
Anything else of interest…
Subscription Form