Give a little bit back.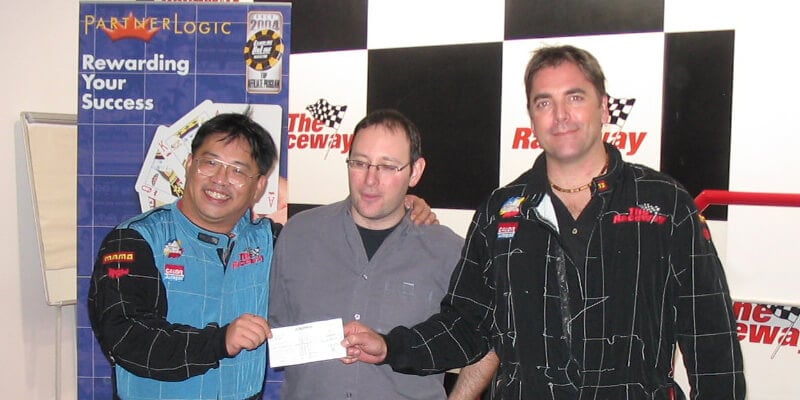 Make a difference in someone's life. Instead of throwing your money at some online casino, donate at least a part of your winnings to the following charities. If you have a charity you'd like to see listed here, please contact me for consideration.
Also, Casinomeister provides many free services to online players – information, a newsletter, webcasts, an active forum, and assistance in contacting online casino operators. If you feel that you would like to support Casinomeister's mission (providing online players a safe playing environment) in a monetary way, please make a donation to these charities.
If there are organizations that are doing something that you'd like to see listed here, please post these in our forum here.
Abolish Slavery.org Abolish Slavery is a nonprofit organization dedicated to combating human trafficking and restoring dignity to victims. They organize and coordinate investigations and field operations to find, identify, and retrieve men, women, and children from slavery, providing for their safe aftercare and rehabilitation. Their coalition work brings together the top professionals in the movement to combat slavery and human trafficking to better advocate for the rights of victims. They are dedicated to retrieving children from slavery, providing for their education, aftercare and vocational training.
American Cancer Society (ACS) is a nationwide (US), community-based voluntary health organization. Headquartered in Atlanta, Georgia, the ACS has state divisions and more than 3,400 local offices.
The American Diabetes Association is the US's leading 501(C)3 nonprofit charity providing diabetes research, information and advocacy. Founded in 1940, the American Diabetes Association conducts programs in all 50 states and the District of Columbia, reaching hundreds of communities.

The mission of the Association is to prevent and cure diabetes and to improve the lives of all people affected by diabetes.
Your tax-deductible contributions will help the local Central Coast Visiting Nurse Association & Hospice programs maintain their long tradition of providing quality skilled home health care to all who are in need. Monetary donations support development of vital programs that meet the home and community health needs of the entire Monterey and San Benito County communities and ensure that the latest training and technology are available to our community.
CLIC Sargent is the UK's leading children's cancer charity. We provide the widest range of services and the highest number of care professionals to look after children and young people with cancer and their families. Our services are tailored to family-needs, using feedback from our service-users.
Doctors without Borders Doctors Without Borders/Médecins Sans Frontières (MSF) is an independent international medical humanitarian organization that delivers emergency aid to people affected by armed conflict, epidemics, natural or man-made disasters, or exclusion from health care in more than 70 countries.
GamCare.org, a registered charity, has become the leading authority on the provision of information, advice and practical help in addressing the social impact of gambling. We strive to develop strategies that will:

Improve the understanding of the social impact of gambling
Promote a responsible approach to gambling
Address the needs of those adversely affected by a gambling dependency
International Committee of the Red Cross The ICRC is an independent, neutral organization ensuring humanitarian protection and assistance for victims of war and armed violence. The ICRC has a permanent mandate under international law to take impartial action for prisoners, the wounded and sick, and civilians affected by conflict.
The Leukemia & Lymphoma Society (LLS) relies on the support of individuals, corporations and foundations to fund LLS's research initiatives, patient services and education programs. They are extremely grateful to their many generous donors and sponsors who made it possible for them to invest more than $600 million in research specifically targeting leukemia, lymphoma and myeloma since its first funding in 1954.
Make a Wish Foundation Since 1980, the Make-A-Wish Foundation® has enriched the lives of children with life-threatening medical conditions through its wish-granting work. The Foundation's mission reflects the life-changing impact that a Make-A-Wish® experience has on children, families, referral sources, donors, sponsors, and entire communities.
March of Dimes for Babies Message from the Team Captain
We've formed our March for Babies team to raise money to help all babies be born healthy. Please join us in this important endeavors. Simply sign up from this page.The money we raise helps fund research to find out why premature birth happens and what can be done to prevent it. Premature birth is the #1 cause of newborn death and the biggest threat to babies' health today.
The Montel Williams MS Foundation is dedicated to furthering the scientific study of multiple sclerosis. Its goals are to provide financial assistance to select organizations and institutions conducting the most current research, to increase allocations for research from the federal government and to raise national awareness about MS.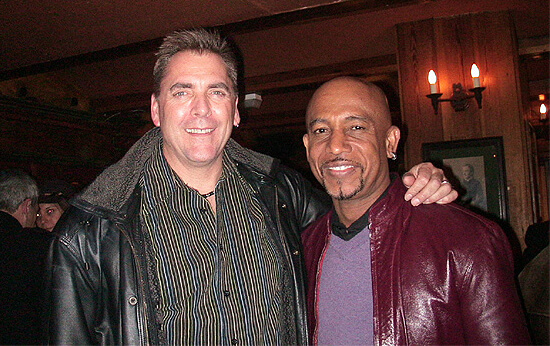 The Wounded Warrior Project Since September 11, 2001, 480,000 servicemen and women have been physically injured in military conflicts. 400,000 living with invisible wounds, from depression to post-traumatic stress disorder. 320,000 experiencing debilitating brain trauma.

Advancements in technology and medicine save lives – but the quality of those lives might be profoundly altered.

The numbers speak for themselves, because not every warrior can. With the support of their community of donors and team members, they give a voice to those needs and empower our warriors to begin the journey to recovery.
The Oxfam International is a confederation of 14 like-minded organization working together and with partners and allies around the world to bring about lasting change.They work directly with communities and they seek to influence the powerful to ensure that poor people can improve their lives and livelihoods and have a say in decisions that affect them.
Casinomeister collects $25,000 for Haiti relief fund – matched by CalvinAyre.org for a total of $50,000 – donated to Oxfam.
Paralyzed Veterans of America works to maximize the quality of life for its members and all people with spinal cord injuries and diseases (SCI/D) as a leading advocate for health care, SCI/D research and education, veterans' benefits and rights, accessibility and the removal of architectural barriers, sports programs, and disability rights.

They are the only Congressionally chartered veterans Organization dedicated solely to serving the needs of SCI/SCD veterans.
St. Jude Children's Research Hospital St. Jude is unlike any other pediatric treatment and research facility anywhere. Discoveries made here have completely changed how the world treats children with cancer and other catastrophic diseases. Your donation makes a real difference. During the past three years, 85 percent of every dollar received by ALSAC/St. Jude has gone to the current or future needs of St. Jude.
UNICEF is mandated by the United Nations General Assembly to advocate for the protection of children's rights, to help meet their basic needs and to expand their opportunities to reach their full potential.