…or cut down just a bit.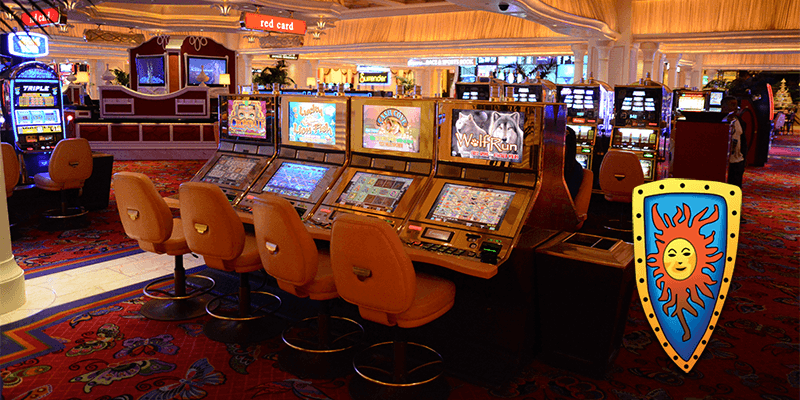 Playing online is supposed to be fun, but when it's not – it's really not. Every so often in our forum, players post their frustrations of getting in over their heads – chasing after their losses down the proverbial rabbit hole. We are all human; we respond to stimuli that can affect our judgement. Like any activity that addresses some of our base needs and emotions, gambling can be addictive and can lead to a very bad ending. But if you keep your emotions and behaviour in check, you should be able to handle any losses (or wins) in stride. Or just altogether quit.
I'd like to share with you some of the techniques and thoughts from some of the Casinomeister members that have been posted here.
I friggin' quit
From our forum:
Gambling sucks. It takes all your money, wastes precious hours of life in this beautiful world, and leaves you feeling like crap. I'm sorry if this offends anyone but I hope all of you can find the strength to walk away and get your lives back. I know that not everyone loses lots of money and that some people keep strict limits on their gambling budgets, but I'm guessing that at least 90% of gamblers lose more money than they would like to lose, and to those people I wish you luck. If anyone has any kind words of encouragement I could really use them because I am feeling pretty crappy about myself right now.
This posting prompted many empathetic responses from our members who offered tips and advice to anyone who is in this crappy situation. If you (or someone you know) is having difficulties keeping their gambling behaviour in check, forward this page to them – or bookmark it for yourself.
"I recommend that everyone stick to a budget – especially important (like for me) – only leave what you need in your Neteller account for the month, and also ask them to disable your Instacash facility, which is cool if you can stay in control but if not can be a downward spiral (trust me I know).

Once you reach your budget, that's it. And every time you have a win, send most of it straight back to your bank account.

Budget control can be a real PITA sometimes. This is one of the reasons I disabled Instacash last year (though it's been re-enabled for other reasons). Once you don't have Instacash, and no nearby casinos, there aren't many other ways to fund your gambling unless you want to wait 3-4 days for an ACH deposit to clear Neteller (by which time hopefully the urge is gone anyhow). Your credit cards won't work (in many countries) so that's not an option.

A bank wire takes time to process as well – but if you're willing to go to the bank and consider something like this, you ought to take a left turn somewhere and go find something else, like a video arcade, or even a GA meeting… video games can be addicting too but they are way less expensive!

Gamblock is something you should install on your computer right away if you want to quit. I believe the software is free. Another way could be to enable your anti-whatever programs like McAfee or Norton which will block most of the ads – as well as Net Nanny or similar, which will also prevent you getting to the actual sites.

I think you will be surprised (well, I guess you're already surprised) that there are a lot of people who sympathize with you – and many of us who have "been there, done that" as well. But you can also take heart in the fact that many of these people have also beaten their demons… better control of one's emotions doesn't happen overnight.

Believe it or not, there are ways to get around your emotions. After doing all those things above (disabling Instacash, etc.) find something – anything – that you like doing – and do it often if you can – especially sporting activities… I guarantee you will forget all about online gambling"
I have learned to moderate my gambling with the attitude of , tomorrow will also be another day. I didn't quit, for I have tried and the urge was even more powerful, so I knew that I had to do something for myself and that was to get a hold of it as tightly as it held me.
Now, when I play online, I have a goal to reach and if it is reached, I cashout. If I lose, I log off and play in fun mode for "practice" until I feel the urge is gone (boredom sets in and I leave the computer.) this is my way to control my gambling for I know I have tried all other courses, and I know I DON'T WANT HELP for I like to gamble more than I want to quit.
But I knew there must be a medium somewhere and I learned to control myself this way. I fall off the wagon every once in a while (when I have a large win and play most of it back at times which infuriates me) but it has happened less and less to almost once ever 10 withdrawals, which is acceptable to me for I am still ahead on withdrawals since I implemented this pattern ten years ago.
They say if you do it for 21 days (repetition of play) then you have a pattern set and a mind change. It took me 30 days to set my pattern.
I learned to spend more time with my husband this way, knowing if I blow my stash in one go..I am outta there!
I hope you can find that medium to control the urges to play online, for it is truly an awful thing to live with at times, but it also can be more enjoyable when you get to control IT rather than let it control you.
We all have choices and to choose to master this, you must believe you are the stronger of the two.
Make a list of ten things you like to do besides gambling:
Here is a list of 10 things I like to do besides gamble (thanks for the diary space Casinomeister )
1. Golf! (too bad it's winter lol)
2. Drive my car (Infiniti G35 coupe 6-speed )
3. Read books, like Carlos Castenada's series or Timothy Leary type books
4. Play Xbox 360 (mostly just the racing games and Tiger Woods)
5. Think about my future, what do I want to learn and accomplish?
6. Listen to music
7. Do good in school (mechanical engineering right now, thinking about switching to a math major)
8. Buy weird lamps and other intriguing lighting apparatuses (I've always loved Vegas just because of the lights, not the gambling)
9. Eat french fries (my favorite food!)
10. Love my girlfriend and make my parents proud of me.
My only advise would be… if you can't deposit, then you can't lose money. Contact every banking establishment in the circle of online casinos, Neteller, Firepay, Citadel, etc., and have them cut you off from depositing. This is a surefire way to end your online career. If you have any land-based casinos nearby, then that's a whole new battle you're going to have to fight…
It may help to get a photo of the person/persons you love most in life, on the back write how you feel when you have lost all your money and how your gambling would effect them and your relationship with them.
Put it by your computer, or in your wallet when out, when you feel the urge coming have a good look and read what you have written.
I have kept a record of my position at every single casino, so I can see how I am REALLY doing. This puts big wins, and great runs into perspective, also, the totals column makes for bigger numbers, and when they are red (negative), it makes more of an impression. I have found that I am better off playing at many casinos, sharing the money round, rather than piling in at a few, and chasing into what seems to be a locked in negative run…
My biggest blunder, due to shameful lack of self control, was to win £20,000 one day in an amazing run, only to lose it the next in the hope of repeating the process, I then won £10,000 back the day after, but instead of recognising that even clawing £10,000 back was an astounding result, I continued till it had gone, the result was that I was right back where I started from, instead of having £20,000 in my Neteller for further promotions in other casinos.
Now, if I have that kind of run, I fire the money out of Neteller into my bank, leaving what I would have had if I had just had the normal run of luck. I can still play in the promotions and tournaments, but cannot go overboard as the money goes into banking limbo for at least a week, and can only get back into casinos by putting it through credit cards and a single debit cards, and these have strict transaction limits unlike Neteller.
One way to control things, short of quitting altogether, is to uninstall large numbers of casinos, or even all of them, and then spend a while tidying up the PC, and anything else that needs doing, and reinstall casinos from scratch based on what they are offering, but bear in mind they will make it sound better than it is.
Another way that helps is to celebrate a win by buying something you need, followed by something you want, thus locking in the upside, (ever tried depositing an LCD Digital TV at a casino for play?)
If this doesn't work, then spend time discussing the issues on a forum such as this, or with friends, I can be on my PC, yet not actually gambling by doing this.
I have been considering building my own PC for the next one, and this will involve, above all, TIME, time spent in an activity which is not gambling, and could take some while, at least the first time. The payoff will be the opportunity to sample the casinos as they are meant to be enjoyed, but will also allow me to at last use my iPod, and archive my old camcorder footage, even preserve my old vinyl record collection.
…if you are looking for a pastime that gives a similar rush to online gambling, then take up one of the FPS games in multiplayer mode on your PC. I had several years doing this in a "clan" playing Quake/Q2 and Unreal Tournament and I can honestly say that it was fantastic fun and had a sense of community and competitiveness that really got you involved.
I'm a bit out of touch with the latest FPS games, but I would seriously consider looking into this as an alternative form of entertainment. The thing about gambling is the "rush" of a good win. You get this with FPS in team and deathmatch games online. Recommended
These days you also have the MMORPG ("Massively-Multiplayer Online Role-Playing Game") games which combine real money with multiplayer gaming. I've not played these but I can see the attraction.
Everyone who participates with online casinos/poker rooms needs to understand their own motivations and keep these impulses in check. Everyone needs reminders that there is a real world out there.
If it's games that keeps you playing – check out the "for free" games that IGT and Leading Edge Designs make available. There are a number of really cool VP and Slot games here:
Leading Edge Designs
Videopoker.com
If it's money you're into, disable your Insta Cash at Neteller.
Another tip, turn off your computer and go take a walk. Get into the real world. If you have a family at home, go play monopoly or some other game where money is involved. You can take care of that "money" fix this way.
If playing online ever affects your relationships or makes a serious dent in your bank account. Stop doing it – period. Thunderstruck or online poker is not worth screwing up your life.