Cherry Jackpot Review
Cherry Jackpot Casino is an award-winning site!
By Casinomeister, Last updated Nov 27, 2023
Casinomeister's Verdict
Cherry Jackpots casino is the sister site to CasinoMax – which is run by folks who know the online gaming industry well. They can be trusted in doing the right thing – always – whenever there is a player issue, inquiry, or complaint.  It's a shame they are online licensed in Curacao, but nonetheless, they are good to go.
US State Gaming Licences Held: None Detected (Please contact us if you have any information to the contrary)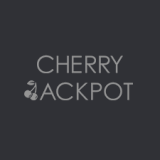 Experienced trusted operators
Cherry Jackpot
2017
RealTime Gaming (RTG)...
First Impression
Cherry Jackpot is an RTG casino that is operated by persons who have been in this industry for years. They are probably some of the most experienced and trusted operators and managers in the online gambling business.
This is the sister casino to CasinoMax – and was launched in October 2017.
Cherry Jackpot is an RTG powered casino – they have some pretty good slots, table games, and their video poker is passable.
They accept Visa, Mastercard, with Neteller, EcoPayz, and Skrill on the horizon. You can withdraw using the same except Mastercard – and you can order checks as well.
We have not tested their payouts – they may be a little slow relatively speaking (RTG payouts can take 48 hours at times). They also have withdrawal limits of $4000 per week.
Cherry Jackpot is licensed in Curaçao using the master license Gaming Services Provider, N.V. #365/JAZ. Even though this is a relatively weak license, it doesn't make much difference since it is the operators who are the ones that you are dealing with.
Pros
Trusted operators

Nice selection of games including RTG progressives

Super responsive team

Instant Withdrawals via Blue Rewards Card
Cons
Relatively slow payouts

Withdrawal limits $4000 a week

Weak licensing jurisdiction
BONUSES AND PROMOTIONS
Cherry Jackpots casino is the sister site to CasinoMax – which is run by folks who know the online gaming industry well. They can be trusted in doing the right thing – always – whenever there is a player issue, inquiry, or complaint.  It's a shame they are online licensed in Curacao, but nonetheless, they are good to go.
Welcome Offer
The main welcome bonus promotion available at Cherry Jackpot Casino is really quite generous – all new players are able to claim up to $4,000 and up to 100 free spins – and that's PER deposit on your first two deposits! For example, on your first deposit you can claim a 100% matched deposit bonus up to $4,000, and the same is offered on your second deposit!
What's quite remarkable about the welcome bonus on offer at Cherry Jackpot Casino is the fact that the wagering requirements are just 40X – this means it's quite an achievable welcome bonus to complete. However, there is a maximum cashout which is 5X the total bonus amount – so this part of the terms and conditions for the deposit bonus is likely to be a turn-off for some players.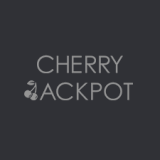 No-Deposit & Free Spins Offers
While Cherry Jackpot Casino doesn't offer a conventional no deposit free spins offer you can claim 150 free spins to use on RTG's Asgard video slot – and in order to claim these free spins you simply need to make a deposit of $55 or more and the free spins will be automatically credited to your online casino account. The free spins come with wagering requirements of 40X which is the same as the main welcome bonus promotion.
VIP and Loyalty Programs
Like most RTG-powered online casinos Cherry Jackpot Casino offers players a loyalty program that consists of comp points, and from the moment you first join the casino and begin depositing and playing games for real money you'll start to accumulate these comp points. You can earn $1 for every 100 comp points that you earn, and the longer you play at Cherry Jackpot Casino the more points you'll be able to earn.
Bonus Terms
BANKING AND PAYMENT METHODS
Cherry Jackpot is unique in the fact that it's one of the few online casinos that accepts both fiat-based payment methods and cryptocurrencies – and you can make deposits and withdrawals using cryptos like Bitcoin, Litecoin, Ethereum and Bitcoin Cash. Naturally, when you make deposits and withdrawals using cryptocurrencies at Cherry Jackpot Casino the transactions are processed instantly and there's no fees or charges attached – so it's an ideal option for those wanting quick and fee-free payment options.
In addition, Cherry Jackpot Casino also offers you the chance to make deposits and withdrawals using all major debit and credit cards and bank transfers can also be made.
Withdrawal Speed
Cherry Jackpot, like most RTG online casinos can be a tad slow when it comes to withdrawals, and you may find yourself waiting up to 48 hours for your withdrawals to be processed. The online casino also has a maximum weekly withdrawal limit of $4,000 which is quite low in our opinion. However, it may be possible to increase this withdrawal limit if you contact the online casino's customer support team ahead of time and request the limit to be raised.
Blue Rewards Card is recently added – providing instant withdrawals with no fees!
Please note, in order for the limit to be raised you will likely need to show that you're going to be depositing fairly large sums of money at Cherry Jackpot.
Responsible gaming
Responsible gambling has never been more vital than it is now, and nearly all online gaming regulators require licensees to offer a variety of responsible gambling services to their customers. While researching for this casino review, we noticed that the site encourages players to keep a careful eye on their gaming to ensure that it remains a source of delight rather than a source of frustration.
In the footer section at the bottom of the website, you'll see a link to a responsible gaming section. When you click this link, you'll be sent to a short page where Cherry Jackpot Casino outlines various external support resources for anyone who fears their gambling has become a problem. They also provide links to checklists and tests that may be used to see whether you have indicators of gambling addiction.
Players can take a time-out at any stage throughout the game. This will put your account on hold for up to a month, making it suitable for those who want to take a break from online gaming. If a player's online gaming becomes too much for them, they can self-exclude from the site. This will restrict you from accessing your account for six months to five years, and it will also apply to any other online casinos that operate under the same online gambling license.
You may also establish a variety of additional limitations at the online casino, such as deposit limits, loss limits, and wager limits, all of which can help you manage and regulate your gambling budget.
Customer support
Cherry Jackpot Casino has certainly put in a lot of effort to develop a support facility that is open to all players and this ensures that you can obtain the help and support you need at any time of day. You may contact a customer service professional 24 hours a day, seven days a week; to get started, simply click the help link in the website footer area.
The first way of contacting the customer support team is to use a real-time messaging facility called live chat to contact the customer care team at Cherry Jackpot Casino. In just a few seconds, live chat links you with one of the customer service specialists, and once the connection is made, you will be able to quickly go through your problem or inquiry with one of the representatives.
We were pleased to see that the live chat feature is also available on mobile devices; however, if you are chatting with one of the support agents on your mobile device, we recommend that you do not navigate away from the website, since this may force you to resume the session.
If the live chat feature does not work for you or you simply prefer not to use it, you can also contact the casino's customer service department via email. However, as you might expect, email response times are substantially longer, and you may find yourself waiting anywhere from 12 to 24 hours for a response to your inquiries.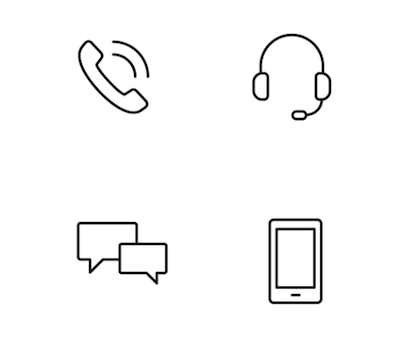 KYC
At some point during playing, all Cherry Jackpot Casino players must complete a know your customer (kyc) check; but, unlike some other casinos, you are not required to show KYC papers when you sign up.
In reality, there doesn't appear to be a set timeline for when a KYC check will take place, however it appears to take place when you withdraw $1,000 or more. Keep in mind that, depending on a variety of factors, you may be forced to perform a KYC check before exceeding this limit.
What is a KYC check, and why is it required? The following is a statement from Thales Group on the subject: "Identity card verification, face verification, document verification (such as utility bills as proof of address), and biometric verification are all part of the KYC process. KYC and anti-money laundering regulations must be followed by banks to avoid fraud."
Cherry Jackpot Casino's team makes every effort to check your KYC documents within 48 hours of getting them; nevertheless, the team highlights that this is the max time frame – and that they are usually completed within one working day; however, if you get Cherry Jackpot Casino on a good day, this time-frame may be much shorter!
Website Experience and Features
Desktop and Mobile Gaming
Our online gambling team made sure to check out how the site performed in a variety of categories when writing up this Cherry Jackpot Casino review. One of the areas they examined was the speed and functioning of the website, and for the most part, the  platform performs pretty well. The website's pages loaded speedily, and the games only took a second or two to render and load.
The centralized navigation menu that shows at the top of every page also makes it incredibly easy to browse throughout the casino. This gives you access to the casino's many different game sub-categories and genres.
Cherry Jackpot Casino also performs a good job when it comes to mobile gaming. While their website isn't the most mobile-friendly we've ever seen, Cherry Jackpot Casino has made sure that gamers on all platforms, including smartphones and tablets, and mobile players can access their favorite games using their mobile device's browser.
Launch your browser and go straight to the Cherry Jackpot Casino website. The casino will then instantly transfer you to a mobile-friendly version of the site. Cherry Jackpot Casino does not have a dedicated mobile app at the time of writing, but if that changes in the future, we will make the necessary updates and adjustments to this Cherry Jackpot Casino review.
Brand games
Providers
As Cherry Jackpot Casino is strictly a Realtime Gaming-powered casino you won't find titles on offer from any game developers or software providers other than RTG – and while this may be somewhat of a surprise for some of our readers, those who're familiar with RTG casinos will know that they don't tend to offer game from other game developers.
Still, if Realtime Gaming titles are your thing then Cherry Jackpot Casino offers a great selection of games for you to enjoy – and we'll be taking a look at some of the main game categories in the section below.
Slots
RTG is well-known for its collection of slot machines, and Cherry Jackpot Casino offers a huge variety to choose from; this includes both their latest, most modern video slots along with some of their older titles. At the time of writing, one of the most popular video slots on offer at Cherry Jackpot Casino is Texan Tycoon. While this video slot may not offer the most up-to-date or intuitive graphics, the game is one of the software provider's best machines in terms of payouts – and it's built around a 5-reel, 3-row format with 25 fixed paylines.
This Texan-inspired video slot offers a fair amount of action within the base-game, but it's the free spins bonus round where things really start to get interesting. In addition, the video slot also offers a progressive jackpot which can produce some massive wins – often worth well upwards of $14,000!
Live Dealer Games
Unfortunately, Cherry Jackpot Casino doesn't yet feature any live dealer games. This is a shame, as it's something that pretty much all the best online casinos have today – but Realtime Gaming don't offer any live casino games yet, so Cherry Jackpot Casino may have to wait.
Table Games
Cherry Jackpot Casino boasts an impressive selection of casino games, with many video poker titles also on offer.
Progressive jackpots
Cherry Jackpot Casino offers all of the progressive jackpot games from Realtime Gaming and this ensures that you're able to enjoy a wide variety of progressive jackpot titles to choose from – some of which offer life-changing jackpot amounts! You can find all of these progressive jackpot titles under the 'jackpots' tab on the main game navigation menu.
About the Team and History
Cherry Jackpot Casino was first launched in 2017 (it's also sometimes known just as Cherry Jackpot) and the site is a partner/sister casino to CasinoMAX – another well-known and reputable Realtime Gaming casino. ​​Cherry Jackpot Casino is owned and operated by ESG. N.V, and the site is licensed in Curacao – pretty much one of the only things that lets it down; we'd like to see them getting a more reputable online gambling license in the future.
Complaints and Track Record
Generally speaking, ​​Cherry Jackpot Casino is a solid online casino that has a really good reputation. However, in the interests of fairness and impartiality, we'll always show you both sides of the coin – so below, we're going to be taking a look at what some of our players have to say about the online casino in our forum:
Milenmaster said: "I don't want to be overly dramatic here, but my experience with the casino group that runs Cherry Jackpot and Casino Max is super alarming. In my two decades of gambling online I have never seen anything as scary as what I've experienced yesterday and today.
Long story short, I sent my verification documents into their support alias support@cherryjackpot.com and received an auto reply. My documents consisted of a single PDF that had my drivers license, utility bill. and front and back of the credit cards I used.
A few minutes later I received a reply from their support indicating they will present my documents to the banking group, and included with that email was a direct url <snipped URL>….. (sensitive url hidden) that linked directly to my PDF file.
THERE IS NO AUTHENTICATION IN FRONT OF IT. Anyone can use that link and view all of my personal data I sent over and it's just on the internet. I tried it on 2 different computers with 3 different browsers, including my mobile phone and my documents downloaded and appeared.
I contacted support and was told not to worry as there is only risk if someone finds out the URL goes to it. The odds of someone "figuring it out is unlikely"
This is unbelievably wreckless to not put a password in front of it. My suggestion would be if you played at their casinos to check the confirmation emails you received when you sent your personal information and look for a link at the base of the email that begins with downloads.intercomcdn.com and click on it to see if your information comes up too.
Again, this can be accessed outside of their casino, your email box.. anyone with a browser on a device on the internet can view it. I know this casino is accredited, but to not put at least a password in front of it is pure idiocy."
The casino's customer support team followed up by saying: "I can assure you and everyone else that any data provided to us is secured.
The link in the email was unique to you and no one else would have access to it if you didn't share it publicly.
Ed skull murphy was correct – the link wasn't edited therefore was active for anyone to view. By posting this unique link on here you compromised your own data."
Another member, JD8530 also had the following to say: "I recently opened an account at Cherry Jackpot after reading a positive review from Casinomeister. Specifically, manual flushing of withdrawals and withdrawals to VISA were very attractive review points for me. After making a few deposits and getting the run around verifying my account, I was able to hit something worthy of withdrawing. Low and behold, bank transfer only and no flushing! I haven been able to find a rep for the casino here, so I hope I'm not out of place posting this. What are your thoughts?"
On the whole, despite some negatives the online casino has a fairly good reputation, and they're definitely one of the better RTG casinos – we strongly recommend them to all at Casinomeister who're able to play there.
Casino Facts
| | |
| --- | --- |
| Founded | 2017 |
| Accredited at Casinomeister | Yes |
| Jurisdictions | Curaçao Master License 365/JAZ |
| Casino representative | Casino Manager |
| Affiliate program | Legend Affiliates |
| Is this casino certified at Casinomeister | No |
| Payout time | 24 hrs |
| Reverse time | 24 hrs |
| Payout limits | $4000 a week |
| Weekend payouts | No |
| Locks withdrawals | Yes |
American Express, Bitcoin, Bitcoin Cash, Discover, Ethereum, Interac e-Transfer, Litecoin, MasterCard, Neteller, Skrill, Visa
Bank Wire, Bitcoin, Blue Rewards Card, Cheque, Neteller, Skrill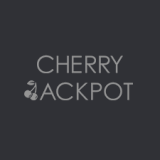 400% up to $4,000 Welcome Bonus