Posh Casino Review
Unlicensed, Unregulated - Posh Casino Is ROGUE - Avoid!
By Casinomeister, Last updated Nov 15, 2023
Casinomeister's Verdict
Posh Casino claims to be an invite-only casino – and that is fine. But this leaves them open to abusing players' goodwill by running an ungoverned casino operation.
Unless they become reasonably transparent, we would avoid this casino at all costs. Especially as they appear to be connected to the Ace Revenue Group, who have a history of screwing players and affiliates over.
Stay away from the invite-only Posh Casino even if you do receive an invitation link to join.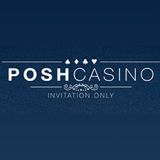 Posh Casino
2017
RealTime Gaming (RTG)...
From the desk of Max Drayman
If you'd asked me about Posh Casino eight months ago I'd have shrugged and confessed I'd never heard of them. Well, that's changed. For whatever reason Posh players have suddenly heard about Casinomeister and started coming to us with their issues. Between it and its sister casino, Sunrise, I've received and processed at least a dozen complaints in that time — which is rather a lot, especially for two small, relatively unknown casinos. All complaints were slow-pay/no-pay issues where the players had exhausted themselves trying to get any action out of the casino people so they turned to us.
The good news is that a veteran of the industry and someone known to us since Moses dropped one of the tablets was air-lifted in to handle the crisis and help get issues resolved. And they've done exactly that. All of the issues that have come to us and we've passed on to them have been resolved (with the exception of one that is currently still in progress), mostly in favour of the player.
Of course, all this is great news for those players but I for one would caution anyone against assuming that all is well at Posh etc. The person currently handling player issues has stressed that their position is temporary and they'll be moving on to let permanent staff take on the complaints responsibilities. In other words the future is decidedly uncertain and given the overall situation at Posh, players would be well advised to proceed, if they must, with EXTREME CAUTION.
First Impression
This Posh Casino review is going to be slightly different to what we're used to doing here at Casinomeister, and that's because we can't actually access the casino – nor can any of the other casino review websites. It's an invitation-only casino, and you simply cannot join or browse the casino without an invitation code.
Is Posh Casino Legit? The Posh Casino site is operated by the Ace Revenue Group. We simply don't know enough about this group and can't find reliable information about them.
That means a lot of what is going to be written in this review is going to be based on "best guesses" and small snippets of information we have managed to dig up.
The first thing that comes to mind is that this casino is definitely hiding something – everything but its software provider: Realtime Gaming (RTG).
On the casino's homepage, there's no information about their online gambling license (a requirement in all jurisdictions). There's no information on who operates the site – nothing. That may be good for people who are hiding from the authorities – but these sorts of casinos are a disaster waiting to happen.
Supposedly, this casino emerged from the ashes of what was left of the Virtual Casino group when they moved their operations to the Czech Republic. Some folks stayed behind. And, while these people may be well-intentioned and nice folks to hang out with, these casinos do a disservice to the player. There is absolutely no safety net, and due to the lack of transparency, potential links with other shady online gambling sites and no clear gaming license, Posh Casino is Rogued here at Casinomeister.
If you do get an invite code, ignore it; this is not a casino we recommend.
Pros
Cons
No visible license

No business information

Dodgy
Posh Casino Bonuses and Promotions
Posh Casino's website really isn't anything more than a login page – we weren't kidding around when we said it was going to be challenging to write this review! Unlike most casino sites, they don't even display information about their bonuses and promotions.
That's going to change the structure of this next part of our Posh Casino review, as they don't seem to offer any set welcome bonus, nor do they seem to provide any deposit bonus, free spins – and any sign of a Loyalty Program or VIP Scheme is light years away from us!
However, after a lot of research – hopping from website to website, reading countless reviews – both generic, inaccurate casino reviews and "player" reviews, we believe that we have a rough idea on how the online casino attracts new customers, specifically regarding the welcome "bonus." They do not offer the same generous bonuses that other casinos do.
Some of the few players who have received an invitation code to play at Posh Casino revealed in other reviews on the web that, along with this invite code, they were also given a free casino chip; the most common value we've seen discussed is $500.
It appears as though Posh Casino is finding players (presumably those who play on other RTG sites and spend a fair amount of money), emailing them and giving them a free bonus chip – with the promise of quick cashouts and the "luxury" treatment.
BANKING AND PAYMENT METHODS
According to a couple of pretty vague reviews, we found online, it looks as though the operator of Posh Casino has managed to get a few payment methods up and running – although whether these payment methods are accurate today and what the process of making deposits and withdrawals looks like is anyone's guess.
According to our research, Posh Casino allows players to make deposits and withdrawals into/out of their account using debit and credit cards, Neteller and Bitcoin.
As soon as we see Bitcoin, red flags start to appear, and there's an excellent chance the operator is attempting to take real money wagers from players based in the US – a federal crime in some states.
Posh Casino Withdrawal Speed
How quickly withdrawals are, we daren't guess. We don't even know how players can make a deposit and pay into the casino! We have found some player reviews stating that they were able to withdraw using a bank wire – but in almost all of the stories we read, withdrawals were long-winded, riddled with complaints – and most posters on the web who claim to have played at Posh Casino are quick to label the service a "scam."
Responsible Gaming
Again, Posh Casino doesn't mention anything about responsible gambling – and that's something even the Curacao-licensed casinos manage to do. Yet another reason to avoid registration at Posh Casino is if you are, for some reason, offered a code to join.
Customer Support
As you can probably expect, we have no idea how the customer support team works at Posh Casino – but, like many RTG sites, we'd imagine it's email, live chat, or a bit of both. Expect slow replies!
They do have a toll-free phone number as well as a fax number you can use if you have any questions. The live chat link connects a player directly to a customer service representative in real-time.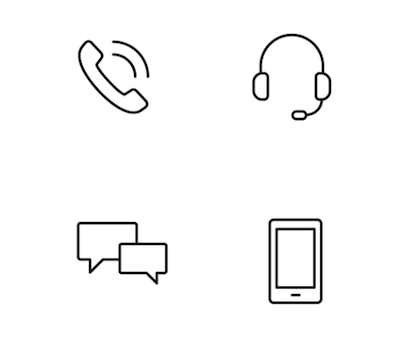 KYC
If Posh Casino doesn't display licensing information, then it's somewhat laughable they'd ever ask a player to undergo a KYC check. Likely the only reason this would occur would be when a cashout was requested, and the gambling site was trying to stall it.
Website Experience and Features
Desktop and Mobile Casino Gaming
It's pretty hard to give an opinion about a casino's user interface and usability when you can't actually use the casino – and aside from their one-page login portal, there's nothing else to see at Posh Casino.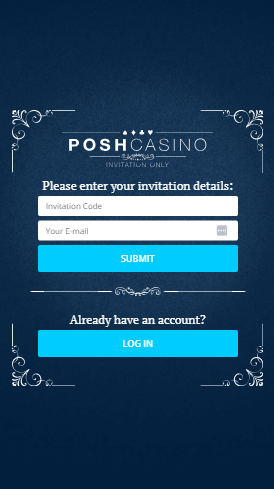 It is accessible from a mobile device screen – but whether that means the mobile casino offers players who're logged in the ability to play the mobile casino from their mobile devices is another matter.
Brand games
Providers
Again, without being able to look inside online casinos, there's no way for us to tell what software the online site is running on or which game developers power the website. However, given that Posh Casino displays a prominent RTG logo on their homepage, we're confident in assuming the online casino site is running Realtime Gaming's software – and likely nothing else.
Slots
We're guessing when it comes to all of the games below – but, going by what we know to be true at other online casinos running on RTG software, Posh Casino, when it comes to slots, likely offers a fair range of specialty games, including some of the software provider's classic like Texas Tycoon, Asgard and Dream Run.
However, without knowing whether Posh Casino even holds a valid online gambling license, we don't even know whether the games are legit; the slots could well be pirated/fake slots, and with so little information to go on from their website, it's really anyone's guess.
Live Dealer Casino Games
We can say with near certainty that there is no live dealer casino or live dealer casino games at Posh Casino. Online casinos who work with live dealer casino business operators must have valid gaming licenses, adhering to all rules and regulation.
And unless Posh Casino has partnered with a very low-budget live dealer games company, we've never heard of, and we find it almost impossible they offer any live games at their online casino.
Table Games and Video Poker
Again, without being able to go in and see, we're just assuming that Posh Casino is offering the standard RTG portfolio; this means the online casino will offer several casino table games like Roulette and Blackjack along with a small selection of video poker machines.
However, what methods players have of sorting the games – and how many there are at the gambling website – is anyone's guess.
About the Team and History
Pretty much all we know about Posh Casino is that it is likely owned and operated by the Ace Revenue Group. We don't know when they first launched, we don't know any of the key operators, and everything seems very off with this site.
Don't expect them to payout if you win – no matter how generous and "personal" their new-player "personal" bonus package may appear.
Complaints and Track Record
Surprisingly, there are a few posts from players in the forum talking positively about Posh Casino – and while it's impossible to tell whether these accounts are shills or not, at least one appears to be legit. Here's what he/she said:
"I have nothing but good things to say about Posh. I received an invite there last year and found they had great customer service and outstanding promotions. I played quite a bit and won and lost back and forth and eventually built up some nice withdrawable balances. They were a bit on the slow-pay side of things but had been paying me $1250 ($1210 after the $40 fee) every two weeks for a few months. I understand this is not everyone's cup of tea, but I don't mind for sure. I rate them highly favourably."

Casino Facts
| | |
| --- | --- |
| Founded | 2017 |
| Accredited at Casinomeister | Nope |
| Is this casino certified at Casinomeister | No |
| Payout time | N/A |
| Reverse time | N/A |
| Payout limits | N/A |
| Weekend payouts | No |
| Locks withdrawals | No |