bcasino
"Nefarious meanderings here"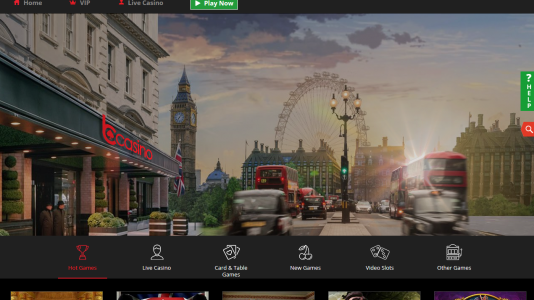 Overview
First Impression
Bcasino may be licensed in the UK – but they are a dodgy operation. I was surprised to see that they had rogue terms in their withdraw terms and conditions. This was in March 2018. I was also surprised that the regulators did not catch this in the casino's terms and conditions. This is what it read:
9. Withdrawal Requests

9.1. You may request a withdrawal from your existing balance in whole or in part provided that all terms and conditions have been met. Before approving your withdrawal request, we will review your game play for any irregular playing patterns, and for any deviation from these Terms and Conditions, and the terms and conditions of any relevant bonus.
9.2. You may withdraw up to GBP 5,000 of winnings in each thirty (30) day period. The GBP 5,000 of winnings is in addition to your deposit amount during this period. (For example, if you deposited GPB 5,000 in the last 30 days, you will be able to withdraw up to GBP10,000.) We may increase this limit on a case by case basis, and through various offers and promotions on our site. This limit applies to all winnings, including Jackpot and Jackpot Progressive winnings. Any requests exceeding this amount will be declined, and the funds returned to your balance. You may then place a new withdrawal request in-line with this limit.
9.3. We aim to process all withdrawal requests within three (3) working days from the time that the request was submitted and all requested documentation was received, but may not be held liable should we take longer.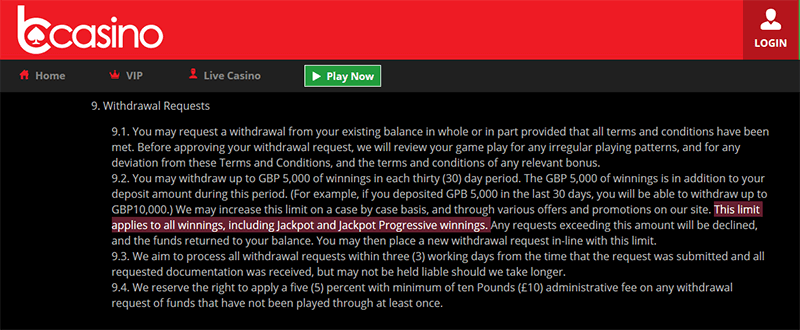 So if you would have won a progressive jackpot of let's say GBP 2 million, they would have paid this out in 400 months – which is around 34 years. This is the behavior of a street corner clip shot joint.
Don't think this has never happened before. Joyland Casino pulled this stunt on a player and took about $2 million from her – and it wasn't their money to begin with. Progressive jackpot funds are from a pooled resource. Read Playtech Progressive Jackpot Scandal.
These terms are an example of a casino operation that lacks scruples and any form of proper business ethics. Either they did this knowingly, or they had copied it from elsewhere. Nonetheless, someone signed off on these terms.
But since that initial report, they changed their terms and conditions (maybe it was because they were reported to the compliance office of the UKGC). This is what they state now (press date – 4 May 2018):
9.4. Progressive Jackpot payouts are exempt from the limits mentioned above, however may require an extra fourteen (14) days for processing.
Well, that's nice. Except no one from their casino bothered to let me know these terms were changed. They could have contacted me to have this updated and/or removed, but they chose not to.
But they will remain in the rogue pit for the following – which I am open for their explanation – here we have a screenshot that shows a direct connection between bcasino and Oceanbets. One of our members was attempting to self-exclude from Oceanbets – and he was referred to bcasino.com for further assistance.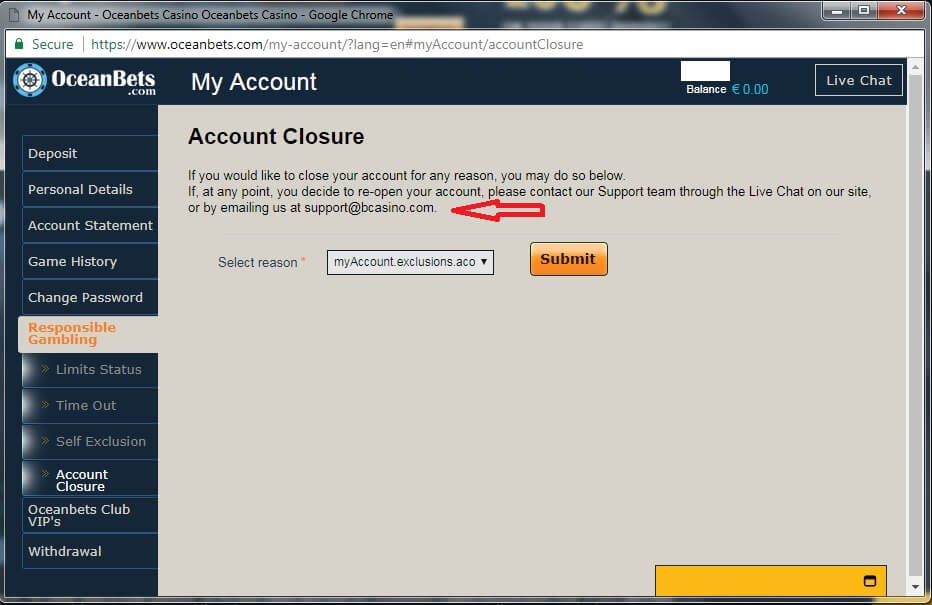 For those of you who are unaware of Oceanbets' Rogueness – they are one of the Affpower casinos that was caught red-handed using pirated software.
bcasino can send me an explanation of why support@bcasino.com is being referred to here, and I will add that to this report.
I am sorry that this may be bothersome to the folks at bcasino, but they should expect that we will provide players with our findings – whether good or bad. And express our opinions based on facts and or our experiences.
General Information
Website
bcasino
Casino Reps
Live Games
Yes
Loyalty program
No
Founded
who knows?
Licensing Jurisdiction
UKGC
Certified
No
Jackpots
Accredited
Nope - rogued
Publicly traded
No
Mobile
Yes
Review Published
Mar 5, 2018
Other products
Supported languages:
Verdict
Casinomeister Rating
Casinomeister's Verdict
If these guys are connected to Oceanbets, which they are,  then avoid at all costs.
Forum threads
Replies: 6
Views: 242
Replies: 27
Views: 6521
Replies: 8
Views: 1423