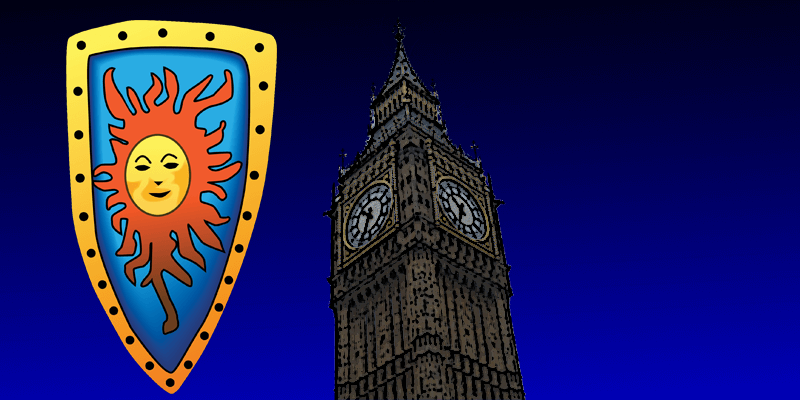 United Kingdom Gambling Commision (UKGC) Review
Casinomeister's Verdict
The UKGC is one of the most stringent gaming commissions, but unfortunately they lack the experience to be stellar in what they do. They would be much more effective if their administration was more involved with player issues, and with the online casino industry itself. At times, they seem to be in an ivory tower of their own making – aloof to the nuances and realities of player behavior and expectations. I get it that they want to protect players, but it seems that they see problem gamblers under every stone they overturn.
The UKGC also seems to be politically slanted to left which I feel is a little odd. (related article here: UKGC To Urge Eradication Of Stereotyping And Sexism) There was an article in the Guardian last February when their director was aghast at the ICE stating that the female i-gaming industry reps were in skimpy clothing. This could not be further than the truth. I have been attending the ICE since 2001, and have never seen an i-gaming rep in nothing but professional business attire. This was another example of how these folks are not in sync with the industry that they are regulating.
I wish they would be a bit more proactive in tracking down the casinos that are taking unauthorized bets from the UK like Winnermillion, and Bronze Casino. These casino prey off of problem gamblers from the UK. It's absolutely despicable that they are able to get away with that.
That said, the UKGC is as solid as they come. They take action against the casinos that fail to abide by their regulations. I haven't agreed with all of their decisions, but at least they are there making them.
We withdrew our application for a UKGC ADR a few years ago mainly due to their lack of understanding the atmosphere and severity of player fraud. According to the UKGC guidelines, we would have been required to reveal how we catch each fraudster, this was a no-go for us because once a fraudster knows how he or she is caught it just strengthens their game. This disclosure would have also jeopardized the relationship that we have with trusted casino operators – some of whom we have worked tightly with for years. The customer is not always king in this regard.

They do just about everything but handle complaints.
United Kingdom Gambling Commision (UKGC)
2005
Victoria Square House, Victoria Square, Birmingham B2 4BP
Highest
Pros
Very strict license terms, which generally benefit players

Regularly audit license holders

Impose strict penalties and fines for casinos breaking terms of their licenses
Cons
Sometimes accused of getting too involved in matters such as bonuses and promotions

Said to be 'out of touch' when it comes to Source of Wealth requests - often providing unclear guidance to casinos and operators

Can take a while to impose clearly-beneficial changes and new regulations
The British are coming…
The United Kingdom Gambling Commission (UKGC) is one of the most respected and trustworthy providers of gambling licenses in the world, and the UK's strict gambling legislation is rigorously enforced by the commission, ensuring that casinos operate within the law, and that players can game in a safe and fair environment.
The commission is known to be very stringent with upholding the terms of licenses, and they are unafraid to take a heavy-handed approach with operators who are found to be breaching terms of their license – one of the reasons the commission has managed to build such a solid reputation with players and operators alike.


About The United Kingdom Gambling Commission
The United Kingdom Gambling Commission was founded in 2007, as a result of the UK Government passing the Gambling Act of 2005. Created to regulate all aspects of gambling (including on, and offline gaming), the UKGC is responsible for regulating all types of gambling-related business, including arcades, sports betting, bingo, casinos, and lotteries.
Generally regarded as the leading regulator in the world, the commission is highly-respected by both players and operators, and a license issued from the commission is a sought-after feature, as it allows casinos to accept players from the UK – something they're unable to do, without a license.
Provisions Of a License
Receiving a license from the United Kingdom Gambling Commission is no small feat, and operators must prove themselves across a number of fields. Responsible gambling is one of the core components of obtaining a UK license, and operators must offer a number of responsible gambling tools to players, including self-exclusion, deposit limits, time-out limits, and session reminders.
There are also strict anti-money laundering measures imposed by the UKGC, which casinos must be careful to follow. This includes carrying out 'KYC' (Know Your Customer) checks on players, and the new, controversial 'Source of Wealth' requests, which requires customers to prove the source of their funds.
The commission regularly audits all companies it's issued a license to, and the regulator is unafraid to revoke licenses, or impose harsh financial penalties on companies who fail to adhere to the terms of their licenses. (In fact, recent months have seen the commission dish out HUGE fines to some of the largest operators, including LeoVegas and William Hill, for breaching responsible gambling measures, and allowing self-excluded players to sign up and play.)
Because of this, companies issued with a UK license are – generally speaking – very on the ball, and it's rare that serious issues arise with a UK-licensed casino.
Disputes and Complaints
The United Kingdom Gambling Commission don't tend to intervene in complaints and disputes directly – but they do require all of their licensees to work directly with an ADR – an Alternative Disputes Resolution Provider.
An ADR is an independent 3rd-party adjudicator which hears player complaints, and ultimately makes a decision either in the casino, or players favour.
In serious cases, or in situations where an ADR has proved unsuccessful, players can take grievances to the commission, but generally, they will only intervene or get involved in the most serious or circumstances, or where it's evident that a player is being treated unfairly.