United Kingdom Gambling Commision (UKGC) Review
"They do just about everything but handle complaints."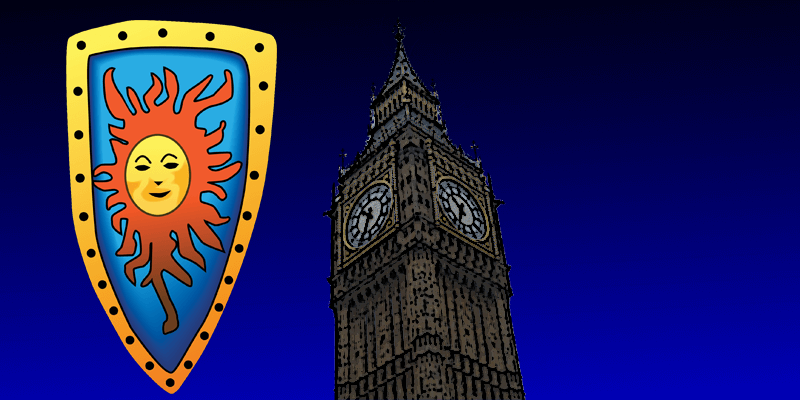 The British are coming…
The United Kingdom Gambling Commission (UKGC) is one of the most respected and trustworthy providers of gambling licenses in the world, and the UK's strict gambling legislation is rigorously enforced by the commission, ensuring that casinos operate within the law, and that players can game in a safe and fair environment.
The commission is known to be very stringent with upholding the terms of licenses, and they are unafraid to take a heavy-handed approach with operators who are found to be breaching terms of their license – one of the reasons the commission has managed to build such a solid reputation with players and operators alike.


About The United Kingdom Gambling Commission
The United Kingdom Gambling Commission was founded in 2007, as a result of the UK Government passing the Gambling Act of 2005. Created to regulate all aspects of gambling (including on, and offline gaming), the UKGC is responsible for regulating all types of gambling-related business, including arcades, sports betting, bingo, casinos, and lotteries.
Generally regarded as the leading regulator in the world, the commission is highly-respected by both players and operators, and a license issued from the commission is a sought-after feature, as it allows casinos to accept players from the UK – something they're unable to do, without a license.
Provisions Of a License
Receiving a license from the United Kingdom Gambling Commission is no small feat, and operators must prove themselves across a number of fields. Responsible gambling is one of the core components of obtaining a UK license, and operators must offer a number of responsible gambling tools to players, including self-exclusion, deposit limits, time-out limits, and session reminders.
There are also strict anti-money laundering measures imposed by the UKGC, which casinos must be careful to follow. This includes carrying out 'KYC' (Know Your Customer) checks on players, and the new, controversial 'Source of Wealth' requests, which requires customers to prove the source of their funds.
The commission regularly audits all companies it's issued a license to, and the regulator is unafraid to revoke licenses, or impose harsh financial penalties on companies who fail to adhere to the terms of their licenses. (In fact, recent months have seen the commission dish out HUGE fines to some of the largest operators, including LeoVegas and William Hill, for breaching responsible gambling measures, and allowing self-excluded players to sign up and play.)
Because of this, companies issued with a UK license are – generally speaking – very on the ball, and it's rare that serious issues arise with a UK-licensed casino.
Disputes and Complaints
The United Kingdom Gambling Commission don't tend to intervene in complaints and disputes directly – but they do require all of their licensees to work directly with an ADR – an Alternative Disputes Resolution Provider.
An ADR is an independent 3rd-party adjudicator which hears player complaints, and ultimately makes a decision either in the casino, or players favour.
In serious cases, or in situations where an ADR has proved unsuccessful, players can take grievances to the commission, but generally, they will only intervene or get involved in the most serious or circumstances, or where it's evident that a player is being treated unfairly.