Betfair Casino Review - Rogue
"Bad casino practice"
Bad casino practice
Overview
First Impression
Possible Solution for Happy Hour players!
We've posted a "road map" in the forum that details how UK players might be able to take legal action against Betfair to recoup their losses from the infamous "Happy Hour" promotion. It's all detailed here.
Betfair – Probation attempt
On November 8 2012, Betfair attempted to go on probation – in other words to be removed from the Rogue Pit. But in order for this to happen, all previous player issues were to dealt with fairly. This included all of the players who had their winnings confiscated for not playing in the "spirit of the bonus" RE: the Happy Hour promotion mentioned below. Betfair reps informed me that those cases were closed and that they were not going to consider opening them. Unfortunately, this disqualified them from "probation" status.
We hope that Betfair will come to its senses and realize how loathsome this Happy Hour situation was handled, and make a real attempt to right their wrong in the near future. It's not about the money – it's about doing the right thing.
Betfair – not so fair…
Original rogue listing 8 November 2010
One thing that I've always stressed when speaking with online casino managers is that if you make a mistake, admit it, own up to it, make up for it, and move on.
I remember when I bought a steak at Ralph's back in San Diego years ago, I noticed I was overcharged by a dollar. It was supposed to be on sale.
I returned to the store and asked the manager if he could refund the difference. He said, "No problem." He then proceeded to refund the entire amount – the expensive chunk of meat was now free of charge. "We messed up the price; it's yours to keep."
They made a mistake – admitted it – and the manager went on to rectify the problem by installing renewed credence and trust in the business. It may have been merely an act of good faith and fairness, but this was thirteen years ago and I'm still talking about it now.
And even though Ralph's is a grocery store, the management of an online gaming site should be no different.
Betfair Casino ran a promo on Saturday 13 November which offered an unlimited happy hour bonus with only 10x playthrough. When they realized how much they were losing, they changed the playthrough amount to 20x and began locking accounts and confiscating winnings.
Even though players had risked their own funds and met the posted wagering requirements, they were given the "speak to the hand" treatment and were told that they had not played in the "Spirit of the Bonus."
Enforcing a "spirit of the bonus" clause is something that a rogue Costa Rican clip shot joint would have pulled years ago. Most rogue casinos wouldn't even try to pull a stunt like this now. For the player, the "spirit" is to win; for the casino, it's for the player to lose, right?
From Casinomeister's philosophy and mission statement section:
"Spirit of the Bonus"
No such animal. If the casino offers a bonus, the casino should not assume on what grounds the bonus should be accepted. If the player wants to just play and watch the reels spin or is playing to make a profit, it is not up to the casino to enforce subjective terms like "spirit".
Betfair was a Casinomeister Accredited Casino, but they were removed from the Accredited section as soon as this episode began to unfold. Complaints at Casinomeister began to pile up, and Max forwarded these to Betfair's casino representative. He responded to only the first batch with a blanket response – again – referring to players exploiting the spirit of the bonus. He recommended that players contact the LGA if they had any problem with this.
Malta's LGA is one of the most non-responsive licensing agencies ever. You might as well complain to the mailman.
Of course, the player issues spilled out into the forum. One startling note is that a player has reported that Betfair paid his winnings into his bank account, only to remove them later. Alarming behaviour for a publicly traded company.
As Vinylweatherman stated here, "Betfair are trying to make out they are victims of mass "bonus abuse", rather than victims of their own incompetence." It looks like he hit the nail right on the head.
Players need to be aware that Betfair will confiscate winnings at a whim. If they don't like the way you play, even though you risk your own funds and meet the wagering requirement, they will exercise their right to seize your winnings.
Avoid this casino at all costs.
Reference material here:
Software provider: Playtech
Licensing Jurisdiction: Malta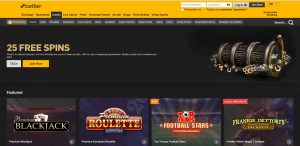 General Information
Website
betfair.com
Casino Reps
Live Games
Yes
Loyalty program
No
Founded
2001
Licensing Jurisdiction
MGA, UKGC
Certified
No
Jackpots
Yes
Accredited
Publicly traded
Yes
Affiliate program
No
Mobile
Yes
Other products
Slots , Sports , Roulette , Poker , Blackjack , Other , Racing , Video Slots , Video Poker
Country restrictions:
See All Countries
Forum threads

Replies: 1
Views: 3131
Last post by
lord flashheart
1 year ago


Replies: 16
Views: 2741
Last post by
geordiecolin
1 year ago