NetBet - Rogue
"Poor branding - non responsive to player issues"
Dodgy - non responsive to player issues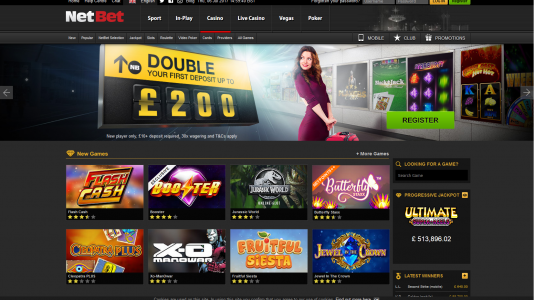 Overview
First Impression
These guys used to be called Casino770, and the forum is littered with all sorts of tales of woe from bygone times. They were rogued twice, and went through our probation section twice – which was a success in 2012.
In September 2013, the casino was rebranded itself as NetBet – which unfortunately confused a number of our members with the iconic iNetBet so accreditation requests were shelved.
They have made a couple of requests for CM accreditation, but I never felt comfortable with their management.
And as the years went by, they resorted to their old tactics of dodginess. Avoid at all costs.
General Information
Website
Netbet
Casino Reps
Live Games
Yes
Loyalty program
Yes
Founded
2004 (was Casino770)
Certified
No
Jackpots
Win one and get ignored
Accredited
no
Publicly traded
No
Mobile
Yes
Other products
Authorized Countries
Iran
Verdict
Casinomeister Rating
Casinomeister's Verdict
Dodgy - non responsive to player issues
This casino seemed ok. They were in and out of the rogue section, but they went though a probation period for a few months were we reviewed them once again. But it was lip service. They are back to their old antics of ignoring complaints.
Fool me once, shame on you. Fool me twice, we won't get fooled again.
Avoid NetBet at all costs.