All Star Slots Casino
"Falling star into the rogue pit"
The Awesome Transcript
This week marked a sad week in i-gaming history. An award winning casino group – the Club World Group – has fallen into the infamous rogue pit. And when I mean fall – I mean in the most glorious sense of falling. I do not believe that they will ever claw their way back out. This is bad – I mean really bad.
Club World casinos have had a turbulent last few months. Their operator/owner was pushed out of the business by his so called partners – and his business, the business that he had built up for over a decade just went to hell in a hand basket. Why you may ask? Well it had a lot to do with that the current business owners didn't have a clue on how to run the casino group nor its affiliate program, Affiliate edge.
Affiliate edge was an award winning affiliate program that was staffed by the best affiliate managers in the business.
So anyway, imagine that you are a business owner – you have just been placed in charge of a multi million dollar business, and you don't have a clue on how to run it. What are you going to do? Well you're going to bring in some trustworthy advisors to help you out. That would be a smart move. Did the owners of this casino group do this?
Actually, they did the polar opposite. They brought in a couple of the most scam laden persons imaginable. People who are directly connected with Affpower – a casino group that was caught red handed using fake games this last year. And everybody knows about this. This has been common public knowledge for nearly a year now. Affpower – an Israeli run company that is really the crap hole of this industry. I have no idea why the operators of Club World decided to bring these guys in – but they did.
And these affpower guys – I could name names – but I won't for now, but many of you in the industry know who I am talking about, they decided to pull a scam over on Affiliate edge's affiliate partners – the webmasters who had been promoting the club world casinos for years. These guys began to remove the revenue earned from these webmasters. This is fraud – and there are scores of webmasters at this very moment who are comparing stats with one another and I can pretty much promise you, they will be taking action on this. Fraud is fraud.
As soon as the key employees found out about this fraud – they gave notice. They gave notice without a backup – or any jobs lined up – putting their family lives and livelihoods in jeopardy. This is what I mean as being a really bad situation. The worst event that has hit the online gambling industry for years.
And you the players will be affected. If you are a member of this casino group, there is no guarantee that you will be treated fairly. This casino group is being accused of blatant fraud, and those managers that were taking care of your account are no longer there. There are other casinos to choose from. Play smart and not with Club World. You have no idea how long this casino group will remain as a viable company.
Meister Awards
Overview
First Impression
All Star Slots was an awesome casino of high repute and extremely well managed. It fell from grace after the CEO left – and within a matter of a couple of months, all of his key employees. The remaining two partners, who had really nothing to do with the casino operations since the beginning, decided to bring in persons connected to the rogue casino operation Affpower, and this is where things went pear-shaped.
The casino group began to detag and/or reduce the revenue share from their affiliates – all done without warning and without notice. To anyone with a sense of decent business ethics would have a problem with this. Unfortunately, these guys are challenged to act with ethical behavior when it comes to this business.
So in short, they screwed over their business "partners" – how do you think they will treat their players?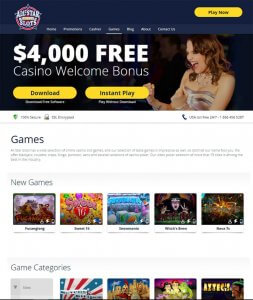 General Information
Website
https://www.allstarslots.com/
Software
Casino Reps
Live Games
No
Loyalty program
Yes
Founded
November 2008
Licensing Jurisdiction
Curaçao
Certified
No
Jackpots
Yes
Accredited
November 2009
Publicly traded
No
Affiliate program
No
Mobile
Yes
Review Published
Oct 11, 2016
Other products
Blackjack , Roulette , Bingo , Poker , Video Poker
Supported languages:
Phone contact
USA toll free 24/7 – 1 866 456 5287
Email via their contact form: https://www.allstarslots.com/about-us/contact-us
Pros
Was part of an award winning group
Verdict
Casinomeister Rating
Casinomeister's Verdict
This sort of backstabbing nefarious activity is a reflection of the new business ethics this company is displaying. All players need to take this into account. If a company is willing to screw over its partners, there is no guarantee it won't do the same with its players.
Avoid this casino at all costs.
Forum threads
Replies: 4
Views: 3853
Replies: 214
Views: 34641