Instant Withdrawals and Deposits for Canadians: Interac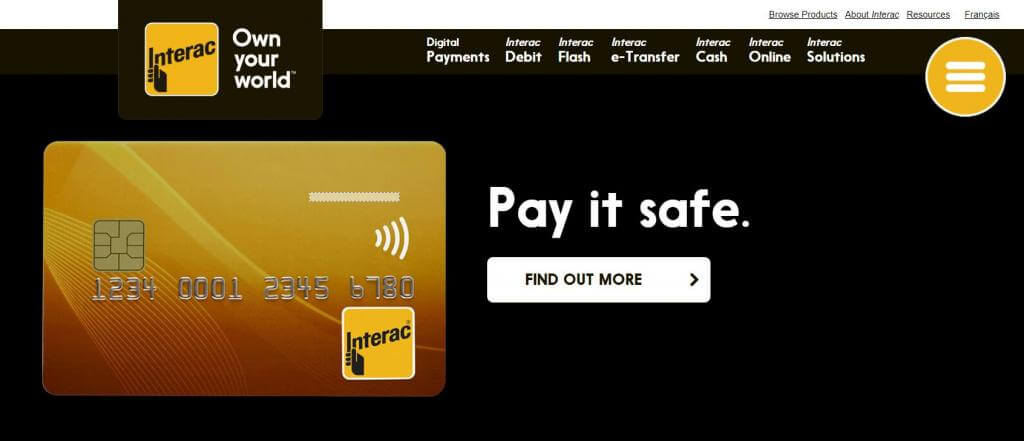 Interac is a popular Canadian payment method that allows players to make easy, hassle-free and secure transfers from their bank account to online gambling websites. On this page, we're going to be taking a look at what Interac is – how it works – and how you can use it when gambling online. We'll also show you our top-rated online casinos that accept Interac as a payment method.
Interac: A Brief History
Interac was established back in 1984 and it was built to help Canadians manage their money more efficiently. Before long, this included giving residents the ability to make smoother, more hassle-free payments online. Currently, Interac is operated by two companies; the Interac Association, and Acxsys Corporation. Both of these organizations are comprised of a number of large companies in the financial sector.
This includes the likes of banks (and building societies), payment processors, trust companies, merchants (retailers), credit unions and other regulated financial service providers. With the Interact system, consumers are able to make payments online to a huge number of companies and retailers. This includes online gambling – which, of course – is the purpose of this page. Many online casinos now accept Interac as a payment method, and for good reason. As you'll see below, it's easy-to-use, fast, and reliable.
How To Make Deposits And Withdrawals Using Interac
Once you've ensured that an online casino accepts Interac, all you need to do is head to your bank's online portal and select the Interac e-Transfer logo. You will then be prompted to enter the recipient's name and details. In this instance, this would be the casino. You can find this information from the casino's 'Cashier' page. Once you've entered the site's details and confirmed how much you want to deposit, you'll be asked a quick security question.
Once complete, you just need to hit the 'Send' button and the transfer will then be on its way. You will also need to enter the answer to the security question at the casino. Once you've done so, the transfer will be complete, and the funds should be available within your account right away.
Now, withdrawals work in a similar manner, and you'll just need to provide your details and a security question to initiate the transfer. Once the casino's finance team have processed the transaction, the funds will be available in your account immediately.
Pros and Cons Of Interac
The main advantage of using Interac is the speed at which transactions are processed. Almost all transfers are processed (and complete) within 30 minutes – and this means you don't need to worry about waiting around for your payments to be completed.
One of the only downsides is that using Interac will mean you incur fees. While the exact fees vary (depending on the retailer), you can generally expect to pay between $1 and $1.50 per transfer. This is great if you're making larger deposits and withdrawals, but it can hurt low-rollers who only make small payments. Overall, however, the benefits of using Interac definitely outweigh the cons.
Casinos That Accept Interac
Today, more online casinos are offering Interac as a payment method than ever before. However, not all casinos are created equal – and if you're looking to find out about the best and most trustworthy sites accepting Interac, then you've come to the right place.
In the table below, you'll be able to see a breakdown of accredited casinos here at Casinomeister that do accept Interac. We always recommend you play at an accredited site. These sites have proven themselves to be reliable, trustworthy and safe – and you shouldn't run into any problems gambling with one of these operators.