4Crowns Casino Review
A rogue casino with a fake gambling license
By Alex Smith, Last updated Sep 7, 2023
Casinomeister's Verdict
4 Crowns Casino is about as bad of a casino as you'll find; in the "complaints and track record" section of this review, we will show you why you should avoid this rogue casino at all costs – but here's a quick summary, per MAXD's official Casinomeister Warning post which you can find here.
"Over the past few months, we have received an abnormally high number of complaints regarding 4CrownsCasino.com. Almost all report problems with payment followed by various stalling tactics — "no record of your withdrawal", "Security must review your case again", "wait another week", etc. — usually ending in the player's account being locked and their balance confiscated without explanation. This in itself is enough to justify this Warning.

We've also recently learned that the casino is using unlicensed software and have seen verification of precisely that. "Using unlicensed software" is a euphemism for "pirated software, " which puts 4 Crowns deep into Rouge casino territory.

Also, the casino claims they are licensed in Curacao: '4 Crown Casino operates under Master License 34389464EU granted by Curacao. 4 Crown Casino holds a Master License 34389464EU.'

There is no such license! Only Curacao Master Licenses 365/JAZ, 1668/JAZ, 5536/JAZ and 8048/JAZ are legitimate. Curacao eGaming has confirmed that they have "no connection with that site" and that this licensing claim is "false and misleading". Other casinos in this group — including AresCasino.com — claim to hold other Master licenses, apparently all fictitious."
In short, this is a rogue casino you must avoid. If you choose to play here and run into problems (which is highly likely given their track record), we will be unable to help. What's more, as they're operating under a fake online gambling license, you won't be able to get help from a regulator or licensing body.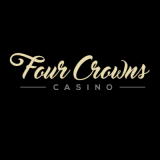 4crownscasino.com
2018
...
From the desk of Max Drayman
The story here isn't good, in fact it's about as bad as it gets: fake license, possibly pirated games, many MANY reports of predatory practices from Support all resulting in non-payment (see below), routinely ignoring player complaints, etc. For more details please see our official Casinomeister Warning on 4Crowns.
Here are a few examples of the problems players are having with 4Crowns:
"I still have not received my withdrawal and so i have spoken with chat again today (account still locked) who are now telling me that they cannot see my withdrawal at all. I am expecting a total of 1500 GBP. I need some answers …"

"i won its been 2 months of hassle emails and chat to be told a load of rubbish excuses"

"I have been waiting over a month now for a £3000 withdrawal to be processed at 4CrownsCasino. Having spoken to customer service many times they just say be patient and sorry for the delay."
The bottom line is that if you're looking for a place to donate your money you'd think 4Crowns would be ideal — money goes in, nothing comes out — but in truth we strongly suggest you look elsewhere because 4Crowns is just nasty and they don't deserve your money.
First Impression
At first glance, Four Crowns Casino might appear to be a promising platform for gamblers. With a wide variety of games from a number of well-known software providers, 4 Crowns Casino certainly gives off the appearance of being a legitimate operation. The casino offers over 1,000 slots and games, including popular titles from top game makers like Playtech, NetEnt, and Betsoft. A live casino adds to the supposed appeal, with Vivo Gaming powering the live dealer casino.
However, a closer examination shows that things aren't as they seem – and one of the most significant issues is the casino's purported use of fake games. While appearing similar to original slots and casino games, these games are not original and can have altered mathematical setups, such as a lower RTP and other rigged source code.
Do a quick Google search and see how many complaints this casino has racked up. Countless players are waiting for withdrawals – only to be given bogus excuses, and that's if they're lucky enough even to receive a reply. We have had several PABs submitted here at Casinomeister, all of which have been unresolved. The casino is uncooperative, and we'll discuss this later in this review's "complaints and track record" section.
Four Crowns Casino has also been flagged for operating with a fake license. This suggests that the casino is misrepresenting its licensing status, a clear red flag indicating potentially unethical or illegal practices​.
To top it off, the casino has unfair rules that restrict how much players can win based on their total deposited amount. This rule is particularly problematic – although your chances of being paid are slim to none, even if you adhere to the terms and conditions.
Pros
Cons
Very likely using fake or pirated games

Generated a vast number of complaints at Casinomeister

Lock player's balances without explanation

Refuse withdrawals

Operating without a gambling license ve
Top 5 casinos
BONUSES AND PROMOTIONS
At first glance, Four Crowns Casino appears generous with its bonuses and promotions. For instance, a significant welcome bonus includes a 400% deposit match up to $2,000 and up to 100 extra spins. This offer aims to attract new players and get them to engage with the casino's offerings. The minimum deposit to trigger the bonus is $20, with a wagering requirement of 50 times the bonus amount. The bonus expires after 30 days, so players are encouraged to take full advantage of the offer within this time frame.
However, potential players should be aware that the terms and conditions of these bonuses and promotions have been deemed unfair. A rule in place restricts how much players can win based on their total deposited amount. If you only deposit a small amount, your potential winnings could be significantly limited, even when playing without a bonus.
VIP and Loyalty Programs
As for the VIP program, it's yet another ominous sign – a story of unfulfilled promises, according to some ex-players. 4 Crowns Casino, despite having been in operation for a while, has failed to establish a dedicated VIP program for its players.
Although they hint at the potential benefits that could be enjoyed should there be a VIP program, the lack of concrete actions to implement one makes it clear that they never actually followed through on this, despite seemingly promising some players that they would reward them for loyal play.
This comes as no surprise, of course. Casino bonuses at 4 Crowns Casino are designed to lure in players. Once the casino has them playing, they could simply care less about looking after them!
BANKING AND PAYMENT METHODS
As we see at many rogue online casinos today, 4 Crowns Casino offers cryptocurrencies as a payment method. While crypto shouldn't be seen as a red flag on its own, it's a concern when offered by a rogue casino, as players have zero recourse to get their money back.
4 Crowns Casino Withdrawal Speed
While the casino claims that withdrawals are available via bank transfer and cryptocurrency wallets and that cashouts between $200 and $5,000 are processed for free in 24-48 hours, this claim is quickly contradicted by a Google search. Do one, and you will see hundreds of posts and threads from players who are trying to get their withdrawals from the casino.
Multiple players have reported that their withdrawal requests, even those within the stated limits, have been pending for weeks, far beyond the advertised 24-48 hour processing time. Furthermore, the casino's support staff offers little more than empty reassurances and requests for patience when confronted about these issues. This is classic stall tactics from 4 Crowns Casino, and it goes to show why nobody should ever play their casino games.
Given the extensive list of serious issues with 4 Crowns Casino, players are strongly advised to avoid this casino. It's an operation designed to benefit the owners at the expense of its players, operating in a manner that is unethical and illegal at best. Thankfully, many legitimate online casinos offer excellent deposit bonus promotions with fair wagering requirements – and, unlike 4 Crowns Casino, these sites will pay you your winnings if you win!
Check out the Accredited section here at Casinomeister to learn more about these sites and see which ones we recommend the most!
Responsible Gaming At 4 Crowns Casino
With everything we know about 4 Crowns Casino, it's no surprise to find a severe lack of responsible gaming tools. An excellent online casino should provide tools like deposit limits, loss limits, self-exclusion options, and reality checks. These are essential for helping players manage their gambling.
But at 4 Crowns Casino? You won't find any mention of these tools or support. That's a big red flag, as it shows they don't care about the well-being of their players – something any decent, ethical casino would prioritise.
In addition to the lack of responsible gaming tools, there are reports of 4 Crowns Casino dragging their feet on payouts. One player reported their withdrawal was cancelled after seven days, with the casino insisting they needed to verify their account again. This is a classic tactic rogue casinos use to delay payments, often leading to players losing their winnings out of frustration.
When we were putting this page together, we noticed that 4 Crowns Casino appeared on casino review websites deliberately targeting predatory keywords like "Non-Gamstop Casinos." This is designed to take advantage of problem gamblers and nothing else. It's predatory behaviour and shows you the type of affiliates 4 Crowns Casino is happy to work with.
Customer Support
Needless to say, things at 4 Crowns Casino don't get any better when looking at the customer support facilities.  Countless complaints against 4 Crowns Casino, from dodgy games and unresponsive customer support to slow payments and verification issues. The sheer volume and severity of these complaints are troubling, to say the least.
They highlight a track record of poor service and unethical practices that leave much to be desired in an industry where player trust is vital. A lot of these complaints also mention how the casino was responsive and friendly at first, only to become distant – and even condescending – when players tried to make withdrawals.
All these factors paint a picture of an online casino that cares more about profit than its players. From its fake games and license to its lackluster customer support and questionable verification processes, 4 Crowns Casino seems more focused on creating a façade of legitimacy than offering a safe and enjoyable gaming experience.
Sure, they claim to offer customer support 24 hours a day, seven days a week, through live chat and email. Yes, suppose you want to know information about the minimum deposit. In that case, how to access the mobile casino and what bonus codes are currently available, live chat support probably is quite helpful. However, when encountering real problems, you can expect to get ZILCH from them.
KYC
Regarding verification checks, 4 Crowns Casino isn't exactly getting rave reviews. Players have reported the casino asking for re-verification, even after completing the process. This is a classic stalling strategy used by rogue casinos, and it's simply a way to avoid paying players while trying to minimise the negative PR that may come as a result. They can "hide" behind these KYC checks.
For example, a quick Google search will bring up tons of stories about players waiting weeks to get their documents even acknowledged, even though they've completed a KYC check in the past and just want to withdraw a win they had. Don't get us wrong. We're not saying the online casino never pays out players – they do, which is how they get people to keep coming back. However, as soon as you hit a big win or start winning too much, in their eyes, you should expect to receive the "talk to the hand" response.
To our amusement, when we checked the terms and conditions page at the casino, we didn't even find a mention of KYC checks; the only "terms" the casino appears to care about are browsing cookies and a few anti-terrorism lines. In order words, nothing substantial or remotely like what we expect from a licensed, reputable casino.
And it's not just about the slow verification times, either; the verification process requires you to share personal information, and given 4 Crowns Casino's history of dodgy behaviour, can you trust them with your data? The idea of them selling your information on the black market isn't something to take lightly, and it's yet another reason we'd suggest avoiding 4 Crowns Casino at all costs.
Website Experience and Features
Desktop and Mobile Gaming
At first glance, 4 Crowns Casino offers an all-encompassing online casino experience. They've got software from big names like Playtech, NetEnt, and Betsoft, and it's all compatible with various devices – Android, iPad, iPhone, Windows, and Mac. The large selection of slots and games, live casino options, and even a mobile-optimized site could appeal to unsuspecting players when tied in with their "generous" deposit bonuses and the modern-looking website.
However, when you learn that 4Crowns Casino doesn't hold a legitimate license and is likely using fake games, these positives suddenly seem not so positive. Sure, the website may look good at first glance, but when you look deeper, you will soon see that even the mobile casino has flaws.
For example, while the main homepage may look decent enough, once you start accessing smaller pages, you will notice that they become much less "professional." Loading times appear to increase, graphics are sometimes out of place, and everything looks like a mess. In our eyes, this is another indicator that 4 Crowns Casino is operating below the belt.
Brand games
Providers
Legitimate online casinos usually partner with well-known game providers such as NetEnt, Microgaming, and Playtech to provide players with a high-quality gaming experience. However, this is an excellent example of why you can't always trust an online casino offering games from mainstream providers.
The casino boasts an array of games developed by renowned names such as Merkur, Wazdan, Apollo Games, Novomatic, NetEnt, IgroSoft, BetSoft, EGT, Aristocrat, Kajot, IGT, Yggdrasil, and Amatic. However, we know some of these game developers, like Yggdrsil and Novomatic, would never consider working with an unlicensed online casino. They would risk losing their license, and their reputation would be on the line.
As a result, we have serious doubts about the authenticity of the games offered and believe – as do many other sites and games played – the casino games offered at 4 Crowns Casino are not legitimate.
They're likely fake or pirated. Of course, this should ring alarm bells to anyone reading this, but it's not just the fact that they've potentially stolen games that should worry you; this isn't like pirating software, for example. What's most concerning is that 4 Crowns Casino may have been able to modify the source code of these games, making them virtually unbeatable. It's yet another sign of why you must avoid this shade, rogue site like the plague. Plenty of better options exist – so avoid them at all costs!
Slots
Looking at 4 Crowns Casino, you might think you've hit the jackpot with all the slot games they claim to offer. They've got big names like NetEnt, Yggdrasil, and Novomatic listed, but, as we revealed earlier, something doesn't quite add up.
Novomatic, for example, doesn't work with casinos that don't have a proper license. And 4 Crowns Casino? They haven't got one. So, it makes you wonder – are these slots genuine? Or are they knock-offs pretending to be something they're not? Again, we just covered this, and we hope you're starting to get the picture now!
With no license info anywhere on their site, you've got to question how safe and fair these games are. So, if you're after a top-notch gaming experience, you might want to look elsewhere. Here at Casinomeister, we are so confident the slot machines on offer at the site are fake that we won't even bother discussing them here. While we always try to be impartial, we don't want to appear like we're promoting them!
Live Dealer Games
Let's talk about the live dealer casino at 4 Crowns Casino – and Vivo Gaming. Vivo Gaming is known for its top-quality live casino games, like roulette, blackjack, and poker. But it's disappointing to see them popping up at 4 Crowns Casino – a casino that doesn't even have a license.
Their games on this site look like the real deal, with HD streaming, well-trained dealers, and interactive interfaces. But it's worrying that Vivo Gaming is providing their games to an unlicensed casino.
Let's be clear – this isn't good news for Vivo Gaming. By working with an unlicensed casino, they're damaging their reputation and making us question how secure and fair their games are.
This should be a wake-up call for players too. Playing at unlicensed casinos can lead to unfair games, security issues, and a bad gaming experience. So, seeing Vivo Gaming on the 4 Crowns Casino site is a real downer. It shows that the online casino industry needs to better stick to the rules and regulations.
Table Games and Video Poker
One of the things 4 Crowns Casino does to try and lure in unsuspecting players is to present a vast selection of games and try to make players think they're genuine and legitimate. As already mentioned, this online casino is likely running fake or pirated games. While it may look like they offer a vast selection of casino table games, the reality is that these are all games you'll want to steer well clear of.
On their casino table games page, we found the following titles: American Roulette, Players Baccarat, Three Card Rummy, European Blackjack, European Roulette, American Roulette, Super 7 Blackjack, 21 Burn Blackjack, Single Deck Blackjack, Pontoon Oasis Poker, Pirate 21 Blackjack, Lucky 7, Pai Gow Poker, Caribbean Stud Poker, and a few mini Roulette games.
We found a small selection of instant win and video poker games, although, like all the other casino games at the site, it's unclear whether these are real or pirated. This list includes Scratchy Bit, Signs of Fortune, Super Mask, Hallow Pick, and Mega Money.
Progressive Jackpots
Unsurprisingly, you won't find any progressive jackpot games at 4 Crowns Casino. This is the only type of game they can't pirate; it would be too technologically demanding to do so, and it would probably be obvious to players that the games were fake. At least there's one positive to come from this review!
About the Team and History
4 Crown Casino LTD owns Crowns Casino and has been around since 2018. On the surface, it looks like a pretty decent operation, and some other review sites claim they pull in as much as $5,000,000 a year! However, once you begin digging deeper, you soon find things aren't as they look.
The biggest issue? They're operating without a license. This means they're not held accountable by any regulatory body and are free to operate however they like. That's a huge problem, and it's even more problematic in our eyes that mainstream game developers like Vivo Gaming are willing to work with the company.
Now, 4 Crowns Casino claim to hold a valid online gambling license from Curacao e-Gaming Regulatory Authorities – but this has been proven false! Curacao publicly denied issuing 4 Crowns Casino with an online gambling license in a rare move. This means they're not just operating illegally – they're deliberately trying to trick users into believing they're legitimate when they're not.
Fake games, ignoring complaints, and a bogus license all point to a company that doesn't care about its customers or the law. However, this doesn't mean the casino has always been this way, and, as we said, they sometimes pay out winnings. That's probably why their terms and conditions page still mentions "restricted countries", – although we doubt they would ever prevent someone from signing up and depositing money.
They note that players from the following countries may not claim a  deposit bonus, casino bonuses, or play slot machines or other real money games at the site: South Africa, Denmark, French Guiana, Italy, France, Belgium, United States Minor Outlying Islands, Singapore, United Kingdom, United States, French Polynesia, Virgin Islands, U.S., French Southern Territories, Bulgaria, Australia, and Spain.
Complaints and Track Record
At the start of this review, we spoke of the official Casinomeister warning 4 Crowns Casino received. However, don't think this is just a case of one site going rogue; the entire group is shady, as seen in this post.
Here, Maxd says:
"It has come to our attention that Ares Casino (arescasino.com) is still up to its nasty tricks. This includes making bogus licensing claims, very likely using pirated games, confiscating player balances without justification, and completely ignoring player complaints. Some of you may remember that they've got a fair history of this. Their "license" statement is as follows:
Arescasino is owned and operated by Arescasino of De Steeg Willemstad 45 and its wholly owned subsidiary, Arescasino Ltd Address Hollandia 24 post-H12. Arescasino operates under Master License 6786733255 ATVD – lTV. Arescasino holds a master License 6786733255 ATVD – lTV . Arescasino Ltd processes payments. For any questions or concerns, please do not hesitate to contact our Support 24/7.
That's just gibberish to fool the uneducated: there is no such license, and they don't even bother to say who that "license" is granted. To bring the story up to date, we have a recent PAB that reveals they haven't changed their ways much:
'I have been waiting a month to be paid out … My deposits have been sent to travel companies in Kenya; they may not have a license, their games may be pirated, and their telephone number is for a dating agency. I have also seen multiple complaints online about the non payout of winnings at other casinos which appear to be run by them – Cherry Fiesta and 4 Crowns Casino."
So, if you needed more proof that the casino bonuses, slot machines and bonus codes offered at this "award-winning casino" are anything aside from poor attempts to trick players, hopefully, this clarifies things!
Casino Facts
| | |
| --- | --- |
| Founded | 2018 |
| Accredited at Casinomeister | No |
| Is this casino certified at Casinomeister | No |
| Payout time | 48 hrs |
| Reverse time | 48 hrs |
| Weekend payouts | Yes |
| Locks withdrawals | Yes |
Dutch, English, French, Italian, Spanish, Swedish
Crypto, Master Card, Webpayz
Bank transfer, Crypto, PIX payout
This casino is unavailable to you. Please see other options