Casino4live Review
Fake License - Stolen Novomatic Games
By Casinomeister, Last updated Jun 10, 2023
Casinomeister's Verdict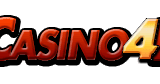 First Impression
Software provider: Pirated software
Affiliate Program: None
Licensing Jurisdiction: "Costa Rica Gambling Supervision Commission"
Added 9 October 2015
More lying liars who lie to us…
A chat session with one of our members:
casino4live: Hi how can I help you
You: are you licensed by the UK Gambling Commission?
casino4live: Yes – May I offer you a 350% bonus code
You: can you give me your license number issued by UKGC before I accept your generous offer?
casino4live: Sorry I don't have it
And so it begins – a full fledged line of bullshit. This is what the player was referring to:
Copyright © 2014 by Casino4Live. All Rights Reserved
License By Costa Rica Gmb 695332/JAZ2011-098
There are no Costa Rican entities licensed by the UKGC. As soon as the player mentioned this, the page changed to the following:
Copyright © 2010 by Casino4Live. All Rights Reserved
COPYRIGHT © 2010-2015 – Casino4Live Ltd. ALL RIGHTS RESERVED. Casino4Live Ltd (#85931C) OF REGISTERED ADDRESS San Jose, Costa Rica, AND IS REGULATED BY THE Costa Rica GAMBLING SUPERVISION COMMISSION. THE LICENCE WAS ISSUED UNDER THE ONLINE GAMBLING REGULATION ACT 2010 ON MAY 27TH, 2010.Operates 2117261-2010
This time misspelling "license" and now referring to the MGA – which of course was more smoke and mirrors. Astonishingly, their casino manager popped into our forum and began making excuses blaming his website designers, and thanking us for pointing out these mistakes. It was an obvious attempt to poach players from Casinomeister – fortunately our members aren't that stupid. He is a contender for the Casinomeister Worst Manager Award of 2015.
He didn't do too much but dig a hole with his broken English and disingenuous comments.
Simmo! eventually shut the thread down stating that there were too many red flags:
Firstly, no legitimate casino would link to the MGA or UKGC websites stating licence numbers that don't exist and no bank would ever suggest that.
Secondly, Costa Rica doesn't issue Gambling licences, it issues Business licences. Big difference.
Thirdly, for a casino that purports to have been around since 2010 and has 10,000 players, there is a distinct lack of user feedback when doing a Google search.
Fourthly, for a casino that says it has been "licenced" since 2010, it seems odd that the domain was registered in 2014 for just a period of 1 year and anonymously.
Fifthly, the name Casino4Live just sounds unprofessional.
Sixthly, none of the game links on the homepage actually work.
Seventhly, it is impossible to verify the authenticity of the casino as there are no authority links or mentions of it anywhere on the web.
Besides having one of the most stupidest names imaginable, they have ripped off Novomatic games – as you can see in this screenshot: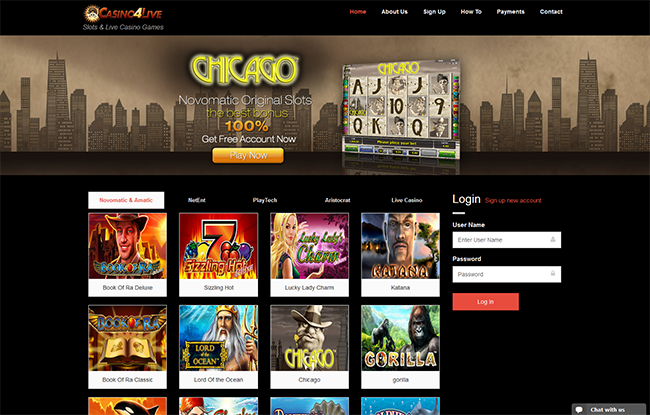 If this casino is willing to rip off a major software provider, lie about its licensing jurisdiction, what do you think they'll do to their players?
Avoid this casino at all costs.
Top 5 casinos
BANKING AND PAYMENT METHODS
Withdrawal Speed
Casino Facts
| | |
| --- | --- |
| Is this casino certified at Casinomeister | No |
| Payout time | 48 hrs |
| Reverse time | 48 hrs |
| Weekend payouts | No |
| Locks withdrawals | No |
This casino is unavailable to you. Please see other options