Thebes Casino Review - Rogue
"Casino rep on crack"
Closed Casino: Casino rep on crack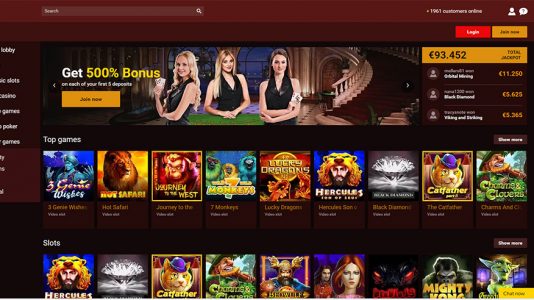 Overview
First Impression
Thebes Casino…substandard management and support
A player came to us with an issue regarding non-payment of winnings: the player had won $2500, was told they'd be paid in $500 installments. The first three installments were paid — $1500 — but then they stopped. The casino representatives repeatedly said "this week" but nothing further came leaving $1000 unpaid.
We tried to take the issue to the casino. The casino representatives read but ignored every attempt to reach them. We made no less than four attempts to get a response from them.
During the Casinomeister's Christmas Special on Youtube, Vortran gave a player warning and I summarized it with avoid this casino at all cost since they are being non-responsive. Well the casino immediately came to its senses, but instead of challenging my claim with a counter argument, the casino representative opened an account at Youtube named bainbaillyisafucker and made the following comment:
* Sent: Monday, December 20, 2010 3:45 PM
To: Robert
Hi Robert
Apologies the all wires this week have been delayed and unfortunately that means yours too
But it should be with you soon
We will continue to honor the agreement
Kind regards
Sarah
you and your site is piece of XXXXX biased crap . Can we pay you so you will like us like others do ? I am sure that with the right amount you will lick my B____!
And then this person opened a second account at YouTube and posted the following:
* thebesfinance has made a comment on Casinomeister's Christmas Special -2010:
We are gonna see you in court ! This time you went too far without checking your facts.
I work for Thebes finance and in the days before Christmas i sent the player you mention in your video 3 emails apologizing for
the delay but that he was gonna get his $500 as afreed, i am yet to receive a single mail from you Casinomeister about
this matter ?? How about you contact player x and ask him if he received payment and emails from me (Sarah) 2x sent 20th Dec, and 1 21st Dec
STOP LYING !
Such language for a lady!
This is just an example of the professionalism one can expect from a rinky-dink company operating from Cowboy Town.
I stand by my advice – avoid this casino at all costs.
* the comments were removed from Youtube since my kids sometimes check these videos out as well.
General Information
Website
thebescasino.com
Software
Betsoft Gaming ,
Microgaming
, Pragmatic Play , Habanero , Octopus Gaming , VIG , Vivo Live
Casino Reps
Live Games
Yes
Loyalty program
Yes
Founded
Certified
No
Jackpots
Accredited
Publicly traded
No
Affiliate program
No
Mobile
Yes
Other products
Supported languages:
Country restrictions:
See All Countries
Contact info
support@thebescasino.com