GClub Casino Review
Sends spammers to our forum
By Casinomeister, Last updated Dec 1, 2023
Casinomeister's Verdict
This casino network has "rogue" stamped all over it. There is no way anyone with a couple of functioning braincells should be playing there.
I feel sorry for Thai punters who don't know enough English to read this rogue warning. Hopefully by using Google translate they can get the gist of it.
Dodgy with a capital "D" – Rogue with a capital "R".
Avoid this casino at all costs.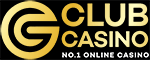 First Impression
The business ethics of this casino is questionable. We have caught a spammer coming from the IP address of 58.97.44.70 (Bangkok) with the email address of aeclubwoi007@gmail.com. He immediately posted in our forum a hidden link to the casino – this all without an affiliate tag. This is suspect since he was not doing this for private gain but from instructions from the casino.
The casino looks glitzy enough – they have cute girls as models – and it's all in Thai. I don't know Thai – but I know Thailand. In fact I love Thailand – it's food, it's friendly people – land of a thousand smiles. It's just that I don't like casinos that use black hat SEO techniques to market themselves. It's rogue marketing.
And this is something for players to consider. If a company is employing dodgy marketing techniques, how do you think they will treat their players?
The site is part of a network of Thai language casino sites including casino1688, GClub88, BaBall24, sboBetTotal, GClubGames (for English language – www.gclubgames.com ), just to list a few of their skins.
The games are from some unknown providers although they do not lack much in quality, graphics are up to normal standard. However, no info on RTP or licenses.
All of these sites have avoided listing anything that can give a punter some assurance. There is no licensing information, nothing about their business – not even some made up shell company BS.
They offer the games on download with a file gameroomtg.exe (DO NOT DOWNLOAD THIS FILE!!) this contains a worm virus.
Depositing is about as dodgy as you can get. You have a choice of four Thai banks. You can transfer your funds from an ATM, a Bank Counter or via Internet Banking to their casino account. Then – get this- call support with your banking details and they will credit the amount ot your casino account.
No problem here, right?
And then there is the issue about withdrawing – no information at all.
Contact numbers for support are two Thai mobile numbers.
JOB ALERT!!
They are looking for more spammers. An advert was found and posted in our forum: Busting out forum spammers
And the company address is located in this fine section of town.
Pros
Cute girls on their home page :)
Cons
No apparent license

Dodgy looking software

Dodgy forum spam
Top 5 casinos
BANKING AND PAYMENT METHODS
Withdrawal Speed
Casino Facts
| | |
| --- | --- |
| Is this casino certified at Casinomeister | No |
| Payout time | 48 hrs |
| Reverse time | 48 hrs |
| Weekend payouts | Yes |
| Locks withdrawals | Yes |