Caesar Crown Review
On the MGA list of Unauthorised URLs
By Jess Plowden Jul 7, 2022
Casinomeister's Verdict
Caesar Crown Casino is virtually impossible to review. There's almost no mention of the online casino anywhere on the internet. We could only find it referenced on a couple of websites. However, it's been placed in the "rogue" section here at Casinomeister.
Some players reported having issues here in the past. However, today, it looks as though the online casino has scrubbed its presence from the internet entirely.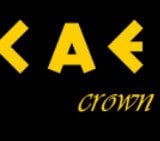 First Impression
We could not load up the Caesar Crown Casino website. As a result, we could not give any first impression. However, relying on information we've heard in the past, we can safely say that this is an online casino to avoid.
They were almost certainly licensed in Curacao, a notoriously dodgy online gambling regulator. They rarely take action against rogue operators. Some online casinos have been caught red-handed running pirated/fake casino games. The online gambling regulator still failed to take action.
Aside from this, we cannot provide you with any information about Caesar Crown Casino. We will write the rest of this Caesar Crown Casino review based on what we can remember and our best guess.
Pros
Avoided the whole apostrophe-or-no-apostrophe dilemma by dropping the "s" entirely. An honest admission of being in over their heads punctuation-wise.
Cons
On the MGA list of Unauthorised URLs
BONUSES AND PROMOTIONS
Caesar Crown Casino is no longer available to view, so we cannot provide any information on their bonuses and promotions. However, we believe they used to offer a four-part welcome bonus promotion. This allowed players to claim up to $5,000 in bonus funds.
Unfortunately, the terms and conditions of the welcome bonus are believed to have been very predatory. We suspect the casino routinely confiscated winnings from players, even when they didn't breach the terms and conditions. The wagering requirements were also very high, making it almost impossible to successfully cashout.
In terms of a VIP program, we don't have any information available to us. Like many Curacao-licensed casinos, we expect Caesar Crown Casino made everything look as good as possible on paper. In reality, however, it's likely that ALL of their bonuses and promotions, including their VIP scheme, were nothing more than eye candy.
This is a common tactic used by rogue casinos. They attempt to lure in new players by offering very generous-looking bonuses and promotions. However, if any players manage to complete the wagering requirements, successfully cashing out is an entirely different ballgame.
We suspect Caesar Crown Casino routinely withheld withdrawals from players.
BANKING AND PAYMENT METHODS
As you can gather by now, it's not clear which payment methods Caesar Crown Casino accepted. However, most Curacao-licensed casinos accept all major debit and credit cards and EWallets.
We've also seen several Curacao-based online casinos accepting cryptocurrencies in the last few years. Crypto casinos are becoming a lot more popular than ever before. Players like using crypto because it's instant, allows for super-fast deposits and withdrawals, and isn't centralized.
Online casinos like crypto because they pay less tax, and rogue operators like Caesar Crown Casino can likely get away without declaring it. This is one of the reasons why more reputable regulators like the UKGC and the MGA have been wary of allowing online casinos to use crypto. It's a developing industry, that's for sure. We expect to see many more online casinos accepting cryptocurrencies for deposits and withdrawals in the coming months and years.
Withdrawal Speed
We could not find any information about the withdrawal speed at Caesar Crown Casino. However, it's likely many players ran into issues when cashing out. This is relatively common at Curacao-licensed casinos. The regulation is so poor that casinos are really under no obligation to pay out. They know that their online gambling regulator is unlikely to take any action against them for failing to do so.
Responsible gaming
We cannot comment on which responsible gambling features were available at Caesar Crown Casino. However, many Curacao-licensed casinos do a poor job of responsible gambling. We suspect ​​Caesar Crown Casino would be the same. However, as we have been unable to access a cached version of the online casino, we cannot confirm this.
Customer support
Customer support facilities at Caesar Crown Casino were unlikely to be efficient. We suspect they operated a live chat portal. This was probably available 24 hours a day, seven days a week. However, like many Curacao-licensed casinos, the customer support team was probably unresponsive to real problems.
Caesar Crown Casino also would have likely offered customer support via email. Again, this is unlikely to have been a very efficient way of getting in touch. We suspect that response times would be extended.
KYC
We cannot comment on the know your customer (KYC) procedures at Caesar Crown Casino. However, many Curacao casinos only run know your customer (KYC) checks when they're trying to stall processing a player's cashouts.
Website Experience and Features
We could not view a cached or archived version of Caesar Crown Casino. This means we cannot review the desktop casino or mobile casino. However, we believe it's doubtful they offered a downloadable mobile casino app. Anything else, however, would be pure specul
Brand games
Providers
Most Curacao-licensed online casinos offer players a wide variety of casino games. It's a shame that today, so many software providers and game developers continue to work with rogue online casinos. It's something we would like to see more attention paid to in the future.
Unfortunately, we cannot say which games and software providers were available at Caesar Crown Casino. We simply do not have access to that kind of information.
About the Team and History
Unfortunately, nothing is known about the Caesar Crown Casino team. We know that they are likely to have been based in Curacao. We don't know who owned or operated the online casino or what kind of background they had. However, given that there's virtually no record of Caesar Crown Casino online, we think it's safe to say the online casino never gained momentum.
Complaints and Track Record
We could not find any mention of Caesar Crown Casino in the Casinomeister forums. We could not find any other online casino review websites talking about the casino. We only found a couple of mentions of the site online. However, these mentions were mainly on generic, site-tracking websites. This means we could not find any specific information about the casino.
However, they are rogue for a reason. This means that players have had negative experiences at the online casino.
Casino Facts
| | |
| --- | --- |
| Accredited at Casinomeister | No |
| Is this casino certified at Casinomeister | No |
| Payout time | 48 hrs |
| Reverse time | 48 hrs |
| Weekend payouts | No |
| Locks withdrawals | No |
This casino is unavailable to you. Please see other options