Microgaming Review
Verdict
One of the very first casinos listed at Casinomeister was a Microgaming casino – back in 1998. The folks at Microgaming and I have had a pretty good relationship over the years – I met their CEO and administrative staff for the first time in London in January 2001, they have always striven to do the right thing.
Back in the day, when they were strictly a downloadable casino – they had a very close relationship with their operators, and if things went awry with any of their operators, they were able to step in and make corrections. But as the years went by, they had to step back a little and take the stance of being the software provider.
A few years ago, they invited me and a number of other persons directly involved with players to their offices in the Isle of Man where we spent the day discussing this thread: Meeting with Microgaming: what do players want?
This is where we spent the day going over this thread discussing what players want, and answering their questions.
That was in 2010, and unfortunately the business has changed a bit since then. Most software companies have distanced themselves from the player communities like Casinomeister for various reasons. But it would be great to see them getting involved again like they used to. Microgaming has some of the best games – period. Their video poker is second to none, and their slots can be just as great. In essence, I feel that they would benefit being more involved with our community.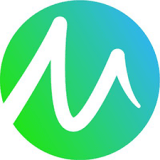 Isle Of Man
UK Gambling Commission: Licence number 39073.
1994
47
212
Microgaming was one of the first software providers stepping into the Online Gaming market, and they developed their first Online Casino Software as early as the year 1994. They have a large palette of products, which include Casino software, (Multiplayer, Mobile, Poker, Bingo, Land-based, Sportsbook, Live Dealer) Business Solutions and the Quickfire Platform. They are also expected to be pioneering in the Virtual Reality realm – this is where their main focus is aimed at the moment, at least if we are to believe the press releases in the last few years, and many interviews with their C.E.O. Roger Raatgever.
Currently, Microgaming is still one of the world's largest and most widespread Online Casino Gaming software providers. For almost 20 years now, Microgaming has been developing reliable and at times, innovative software solutions, featuring a large selection of Online Casino Games (850+).
As well as any serious iGaming software supplier nowadays, Microgaming offers a Mobile Casino capability on almost all of their Games: that make them as easily playable on tablets and smartphones, as they are on desktops. Some of the Classic Microgaming Download Casinos, have special Mobile Apps, and most of the Web-based Multi-platform Casinos, have HTML 5 compatibility, making the Games accessible from pretty much any device.
Although most Online Casino players have their own favourites (obviously) in terms of Software providers and their Games, and competition has grown fiercely, Microgaming software is still amongst the most popular ones – holding their spot in the top 3 with ease. More importantly perhaps, is the fact that Microgaming is well known for regulating their licensees strictly and effectively.
Microgaming slot Games
Microgaming has more than 850 Casino Games, of which there are over 1200 versions, including 40+ well known Progressive Jackpot Games, 35+ Multiplayer Games and 350+ Mobile Games. That said, their Games also support more then 45 Languages, and are available in over 25 currencies. Safe to say that Microgaming offers multiple options with plenty of variety, to cater to different types of players. As stated in the introduction, a lot of their current development is focused on VR, so we will probably see some of those Games coming soon as well. At the various I-Gaming Conferences, there were already some of those products in Beta version, for us to see and enjoy.
Popular Microgaming Slots
Microgaming Platforms
Quickfire
One of the biggest advantages of the Quickfire platform, is that their Games can also be offered as standalone solutions. For operators, this translates to the best Games – at the best possible rates. For players, it simply means more variety and easy access to the most popular Games, which can be launched at the click of a button from any operator's website. Available in multiple languages, the Platform also features Quickfire iQ, which is a functionality, that simplifies Casino Management, allowing them to personalize, and automate various processes, supporting player retention.
Download
Their desktop platform offers the entire 'Microgaming Casino experience' in an easily downloadable package. Players have more then 45 languages to choose from, and they can open and play multiple Games at once – either jumping back and forth in multiple tabs (whereby you can run them in Auto-play modus, with various adjustable variables), or undocking them into separate windows. The Casino lobby is available in two different modes, and includes details on Games available – where players can check in-game features, Jackpot totals, max coin win amount, and more.
The lobby also offers various Account Management options: players can fund their account with 'Casino credits' in the Cashier Section, update their Account details (if needed), and take a gander at all the current promotions in the 'Home' and 'Promotions' section, which are also announced through pop ups. Then there are the PlayCheck™ function – to review your Gaming transactions and Game history – and the CashCheck™ function – where one can view all financial transactions. Players can also view their Loyalty Status, and check their Bonus balance in real time, to see what's what – all this in a very intuitive menu, that is easy to navigate.
Web-based/Instant Play
Their web-based or Instant Casino, is playable from any desktop PC or mobile device that supports HTML 5 (currently some games are still available in Flash version, but this is most likely, soon a thing of the past). There's no need to download anything to get started: it's just 'plug and play' – so to speak.
Similar to the Download client, the Instant Casino lobby also provides support for a multitude of languages, and offers s a wide variety of Premium Games. Players will find everything they are looking for in here, with ease. All the features that are available in the Download client, can be found here as well – The Cashier, Game history, Loyalty Section and Account management can be accessed with a single click of the mouse button.
Mobile
Microgaming's mobile offering comes in two platforms: Online and Download. Their Instant Casino gives mobile players instant access to all their favorite titles. Their downloadable apps are available for Android, iOS and Windows operating systems, offer complete compatibility, and are as such playable on almost any mobile device imaginable.
Naturally, their mobile Games are also available in several native languages, offer a wide range of Banking and Account management options, and provide a detailed activity overview, where players can review their Game and Deposit history.
Multi-player
Microgaming was also one of the first to offer Multi-player functionality, which brings players together in a playful and interactive manner, and is available on all platforms. These Games give players the chance to play and chat – side by side – in shared Game rooms. It is possible to upload your own custom avatars, to personalize things more, and players can make use of a single alias system, which is available on all platforms.
Then there are the Tournaments: these can also be played on all platforms. Here players can compete in various ways, using coins that can be purchased for cash (Buy-in/Entry-fee) or for free (Freeroll) but have no real value: the winners are then determined after a single round, or multiple rounds of play. There are many forms in which these tournaments come, which ensures plenty of variety, and thus caters to all types of players.
Casinomeister Awards
User Comments about Microgaming
Some reasons to play Microgaming Casinos, given by real users, taken from the Casinomeister forum:
28 July 2017 by goatwack:
"Their huge selection of quality premium titles"
29 July 2017 by mcgameboy:
"- What Bryan and KK said about the Viper Client. Yes it is gathering an ever-increasing list of shortcomings as technology continue to make its advances, but as long as Viper client exits, I will play MG  games more than any other software.
– What Bryan said about their VP catalogue. No one else comes close. No one is even on the same planet, VP-wise.
– They created The Dark Knight (god I miss that game so much) and Lord Of The Rings (a game I never had the pleasure of playing). Two of the all-time greats as far as I'm concerned. And they were part of…
– The "golden era" (well to me anyway) of MG 243 ways. TS2, IR, TDK, LOTR, Playboy, Finer Reels, Santa's Wild Ride, Girls With Guns 1 and 2, Avalon 2, Jurassic Park and yes, even BSG and its subpar paytable. I play these games more often than anything else out there and I don't see that changing.
– The classic 9-lines, like Agent Jane Blonde, Thunderstruck and co. Agent Jane will always remain a favourite of mine.
Forget the fact that MG have "not done much lately". And what they have done (in the last 3 years) would suggest that they have regressed into nothing more than a rampant slot cloner. But some of their games (like those in the 243 ways era) are games to be proud of. I prefer to judge them on the amount of quality games they used to produce, rather than the cloned crap they produce now. Prior to Autumn 2014, they had a long history of excellence.
So for the overall body of work up to Autumn 2014, Microgaming is still number 1 for me. And it probably always will be.."
29 July 2017 by mina1929:
"Great and interesting selection of games."
Take a look the full thread about What are your three top online gaming software choices?  – Poll
Microgaming casinos
Pros
Huge selection of High Quality Video Poker and Table Games, specifically in their Download Casinos.

Huge selection of Quality premium titles available - 850+ Games, supporting 25+ currencies and 45+ languages - on three popular platforms.

Some of the biggest Progressive Jackpots available online, often reaching several millions.
Cons
Have been accused of 'Cloning' various of their successful Slots Engines.

Aren't really open to feedback or suggestions from players.

Have announced that in the near future, their Classic Download Clients will disappear, which is a blow in the face to many fans, who swear by the software, especially the premium range of VP Games (CM's own cheermeister being one of them)