Age of Conquest online slot: an inside look from Microgaming and Neon Valley Studios
By Dionysus, Last updated Sep 5, 2022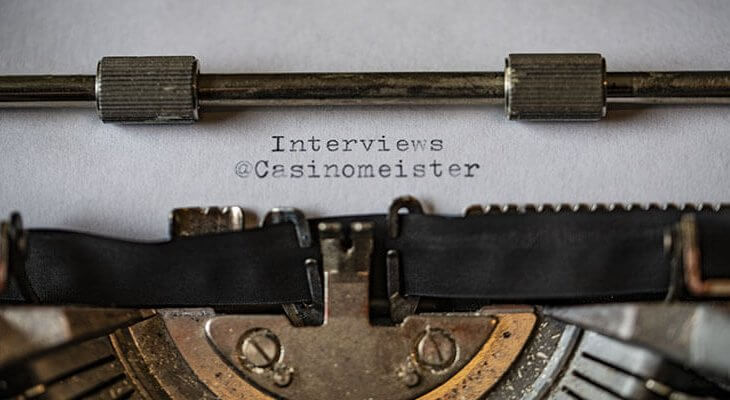 Microgaming journeys to a time of swords and sorcery in Age of Conquest
Brian Perego, Senior Creative Technical Designer at Neon Valley Studios
David Reynolds, Games Publisher at Microgaming
If your tastes run toward medieval-centric, fantasy fare games stacked with engaging features, then Microgaming's standout online slot Age of Conquest, developed exclusively by Neon Valley Studios, ought to be right up your alley. Speaking to Brian Perego, Senior Creative Technical Designer at Neon Valley Studios, and David Reynolds, Games Publisher at Microgaming, we explore the inner workings and background of this fantastic new game, which launched to global audiences on Microgaming's content aggregation platform this month.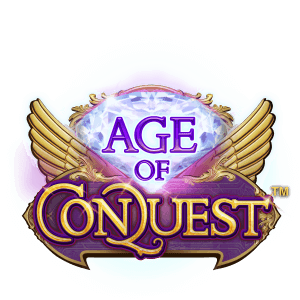 There are several games out there tapping into this genre. Could you tell us what Age of Conquest brings to the table in terms of something new? What do you think are some enticing elements to the game?
Brian: Age of Conquest is a five-by-three reel, 20 payline online slot rich in engaging game mechanics and magnificent graphics. Embarking on an epic quest to collect diamonds and conquer the kingdom, players can unleash the power of wild reels and decide the fate of their own free spins. In Age of Conquest, we aimed to create a world full of drama and magic where opposing forces compete for power. The game's two central rival characters may appear as stacked symbols throughout gameplay for epic wins, and its Diamond Collect mechanic unlocks the energy of wild reels, boosting suspense and rewards.
Do you feel this is a genre that draws from or appeals to a broad demographic, i.e. a little bit for everyone?
David: High fantasy art and lore have been a popular theme in film, video games and slots for decades, with magic, sorcery and epic battles captivating our imaginations and filling our screens. It's a genre that continues to engage players, and the team at Neon Valley Studios were excited to take on such an epic theme, incorporating phenomenal artwork to bring the world and characterisations to life.
Is there a bit of backstory to the game?
Brian: Age of Conquest enables players to visit a time of swords and sorcery for a rich fantasy-themed slot adventure. Set in a distant high mountain range during the time of legends, an epic battle between forces of light and darkness plays out at the foot of a formidable castle. Elemental forces vie for control over a mythical kingdom and its treasures. On the side of light, a young Elven Knight and his armoured steed gathers his army of men and swords. From the dark realm, a Sorceress with her loyal griffon assembles her arsenal of sorcerers and ancient magical spells. This kingdom filled with riches and magic can only be ruled by one. In the battle to control the riches of its legendary throne room, will the forces of light or dark prevail?
Variety is the spice of life they say and the game offers a selection of features such as the diamond collection and the ability to choose from assorted free spins options. Could you explain this a bit for the layman? For example, do these greatly affect the volatility of the game?
David: Players can harness the power of the realm's powerful diamonds – for every two collected on a reel, a full wild reel is awarded for the following two spins, boosting win potential and excitement. The experience of collecting is key to the game mechanic and perfecting its timing was crucial to overall pacing. The possibility of another diamond being around the corner brings with it the potential for huge rewards, and a major attraction of the game is in managing to attain the setup of a single diamond on each reel. Landing a second diamond on each reel would subsequently trigger a full screen of wild reels for the preceding two spins, each paying 1,000x!
Competing for control of the realm and its legendary riches are the Elven Knight and High Priestess who can appear throughout battle as stacked high-paying symbols, awarding legendary wins. Meanwhile, landing three scatters unlocks the mysterious throne room where the spoils of the kingdom await; however, players must choose their own path to victory, claiming either 25, eight or two free spins with one, two or three random wild reels respectively. This provides volatility choice within the feature, where a full retrigger by landing another three scatters can make all the difference to the experience and win potential. The feature choice gives the player that opportunity to select their risk appetite. Personally, I enjoy high volatility, and the excitement of landing three wild reels!
Was there a decision-making process to move back toward the 20-line vs all-ways line play?
Brian: Not particularly, we are very open minded about exploring different payline configurations in our games. The features and gaming experience we wanted to deliver within this particular game worked perfectly with a 20 payline slot.
Does the game lend well toward both low and high rollers in your opinion?
David: The overall game design balances volatility with the mathematics and aesthetics of the game to appeal to both new and experienced players. There was a desire to create a sense of adventure and opportunity in Age of Conquest, balancing excellent win potential with an entertaining gameplay experience to appeal to a broad audience. This is a game for all players – the mechanics are easy to understand and provide a sense of attainable win potential.
Is this a signal that players are moving back toward classic themes and line-count, or rather, is this a bit more nostalgia updated into something new?
Brian: In Age of Conquest, we wanted to take this popular fantasy theme and merge it with colourful artwork, engaging features and strong win potential. Whilst there is a growing trend in ways based games being released within the market, we felt a 20 payline slot provided the right balance in this game in conjunction with the game features. The Diamond Collect mechanic offers a high-frequency trigger and the free spins feature offers a player choice mechanic for number of wild reels versus number of free spins, adding a sense of momentum to the gameplay and offering the potential for huge rewards.
What would you say makes this game a signature Microgaming slot?
David: Microgaming is well-known for distributing the very best online casino content to hundreds of global gaming brands worldwide. Its aggregation platform provides operators with access to exclusive studio content and top-performing partner games, culminating in an industry-leading portfolio of legendary slots, branded blockbusters, and record-breaking progressive games and jackpots. Neon Valley Studios are an exclusive studio delivering content to Microgaming's operators and the studio's combination of iconic visuals, audio, innovative features and math design delivers an immersive and engaging gameplay experience. Neon Valley Studios have done a brilliant job in identifying and developing these characteristics, while of course adding their own unique signature to the game, especially in how well it plays on mobile. We were delighted to launch this network-wide on 16 June, following a successful period of exclusivity with select operators that provided an early signal of the game's popularity among players. The final product is a testament to the studio's passion and focus during iteration and development to build a high-quality, entertaining experience.
Can you possibly hint toward what may be coming down the pipeline?
Brian: Neon Valley Studios is a relatively new studio, with Age of Conquest being our third game release to date, following the release of Aurora Wilds and Atlantean Treasures™: Mega Moolah, which saw its first Mega jackpot win last month! We look forward to further developing our portfolio exclusively on Microgaming's content aggregation platform, so stay tuned for Noble Sky, our next upcoming title scheduled to be released this year that is packed full of features and delivers a sky-high 5,000x win potential.