Interview with Just for the Win Studios
By Alex Smith May 28, 2021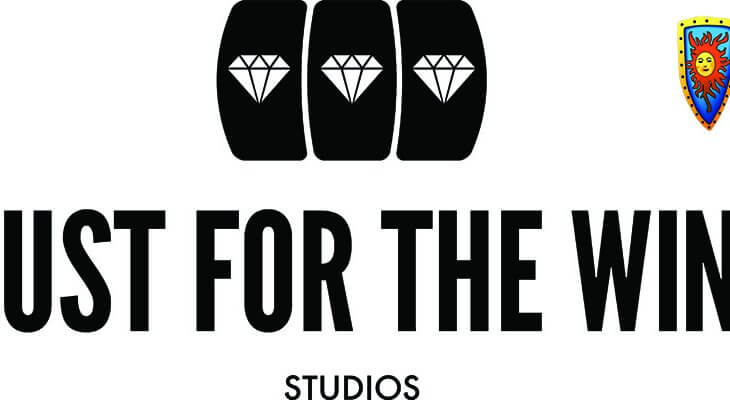 Casinomeister: Thanks for talking to us here at Casinomeister! We appreciate you taking time out of your busy schedule to chat with us! Could you tell us a little more about you – your role at Just For The Win – and is there anything you'd like to mention before we get stuck in?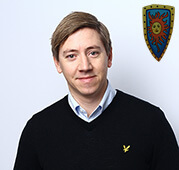 I'm Johan, the CEO. I take care of everything that isn't to do with game development. When we started, the games were the thing that drew me into this – to be a part of making the games and getting involved in the detail.
These days I don't have much time to do that because of the company growing so much.  I'm part-time HR, part-time CFO and full-time CEO; it's a lot of work but I love it!
Casinomeister: Thank you! While you're not a brand new game developer, so to speak, you're still somewhat of a newcomer when compared against the likes of industry veterans like NetEnt and IGT. Could you tell us a bit about the challenges you face(d) entering the market as a new software provider – and how you overcame them?
There have been a lot of new studios emerging over the last four or five years – and we are one of them. I think we underestimated the challenge; we thought it would be very easy but it had a lot of challenges – technical challenges and challenges with regulations, and at the same time the challenges of running a company.
It took hard work, dedication, long hours and very little sleep to get us to where we are today. As a company we've evolved quite a lot and we've learned so many things that we thought we knew but actually had no idea about.
Casinomeister: In 2017 you signed an agreement with Microgaming that sees your games pushed out via their Quickfire platform. Clearly, this allows significantly more players to actually play your games – but can you tell us a bit more about what this partnership means for JFTW?
Without Microgaming, we wouldn't be here. The reason for us choosing to go with Microgaming was not just their reach and distribution channels, but also what they could offer us as a service provider which enables us to focus on what we do best, which is making games. That's the honest reply; we were very grateful for everything. Without them, we would probably not exist.
Casinomeister: Are there any limitations?
No, there is no limitation.
Casinomeister: Is it a move you ever imagined you'd make when first starting out?
No, that was not the plan. The plan was to do everything ourselves. But that was one of the things where we underestimated the actual effort needed to run your own studio. It's way too much, which means we would have to dilute the game development talent into other areas of expertise, which we didn't want to do.
Casinomeister: Great – clearly, working with a company like Microgaming comes with a huge number of advantages. We've seen some of Microgaming's other partner studios starting to incorporate Mega Moolah's progressive jackpots into their games. Is this something you see yourself doing in the future? If so, what are some of the unique challenges associated with developing a progressive jackpot slot?
We just did. One was very recently, the other was the WowPot progressive jackpot, and the Mega Moolah Jackpot™ was in February. That's been on our 'gold' bucket list of things to do – to have the progressives because they are the biggest in the industry. The Mega Moolah is well-known and famous. Of course, we wanted them to be in that, and now we are we're very happy.
Casinomeister: what are some of the unique challenges associated with developing a progressive jackpot slot?
I think once again, we underestimated the work needed. It's different making a progressive game compared to a regular slot because of the regulations and the policies of development. You need to be extremely careful – it's like walking on a tightrope. So, it took more effort and a longer time to finish.
Casinomeister: Following on slightly from the above – could you tell us a bit more about the development process at Just For The Win? How does a game go from a bare-boned concept to a fully-functional slot that's available to play at online casinos? Could you tell us about the different teams involved? 
We have a process where we come up with ideas; in fact, everyone in the company can come up with ideas and we also look at the market and see games we like, or look at other providers and what they do, and then we go away and try to put our own touch on it.
Casinomeister: Could you tell us about the different teams involved? 
We have game teams and every game team is their own silo of expertise, so one game team can make a game from start to finish. All the game teams collaborate, of course, but they're all in charge of their own product.
Casinomeister: Compared to some of your earlier games, it looks like you're now developing games around higher variance math models. Is that a fair statement to make?
Yes, I would say it is fair to say that, though it's not a choice by design, it's more that we've seen it's what the market wants right now, so we are adapting to put a part of our portfolio into that space, to cover those gaps.
Casinomeister: The iGaming industry looks like it's been moving in this direction for a while. Do you see these ultra high win-potential machines being the future of online gambling? Do you think they're just a fad that will pass by in a few years?
I think they're always going to be there, but I think that those type of slots have a certain following and I don't think they're for everyone. Which is why we as a studio will not focus on making just these types of games. On the other hand, we haven't had these types of games in our portfolio, so we are making them to fill this gap, but it's not something that we will solely focus on.
Casinomeister: Interesting. You released the slot Book of King Arthur last month. Would you like to tell us a bit about the game?
It's our take on a very popular genre, and we have added a boost feature and a buy feature so that you can get right into the interesting free spins without playing. You can literally go straight into it.
Casinomeister: Responsible gambling has been a frequent point of interest in the past couple of years – especially from the UKGC. How do you feel about the new rules they're bringing in (removal of autoplay, quickspin, and bonus buys), and how does this affect you when making games? Regulations aside, is responsible gambling something you take into account when developing slots?
My personal opinion is that responsible gambling is very important and it's something that we should all strive after to keep the end customers safe. We always follow the regulations in each market. That's also one of the challenges we faced that we hadn't anticipated at the beginning – the different policies and regulations that all of these markets have; it's hard to make one product that fits them all.
Casinomeister: Very interesting, thank you. If I asked you to name three slots (from other game developers) you feel have changed the industry the most – and why – which names would you give me?
Well, of course, the original Book of Ra because that changed a lot of things. Also, Bonanza from Big Time Gaming has been a big title. And Starburst from NetEnt! I remember when that was released back in 2012 and it changed what we did at LeoVegas overnight.
This was during the so-called 'free spin sign-up wars' between the Swedish operators, saying "when you sign up here, you get 50 spins". And then the next day we saw one of our competitors say "75", so okay… "we do 100". But then they did 150, then 200… I think we were up to 500 free spins and we did it on Starburst. So that must have helped that game because the amount of play on that game must have skyrocketed due to these 'free spins wars'.
Casinomeister: And, do you have any favourite games you simply can't get enough of?
I do play from time to time. I have a Push Gaming game that I enjoy, which is Fat Rabbit; I really enjoy that game. We all try to stay on top our competitors releases to see what we are up against.
Casinomeister: Thanks very much – interesting insights!  Is there anything else you can reveal to us – significant game releases this year, or new game mechanics you're working on?
We have our first cluster game in June called Odin's Riches. – that's very interesting. And also Serengeti Gold in May that includes Microgaming's mechanic Hyper Hold™. And for the first time we're doing our first ever Christmas game.
Casinomeister: Thank you very much Johan for taking the time to talk with us. We here at Casinomeister all appreciate your answers –  Is there anything else you'd like to mention before to wrap up this interview?
One thing that we haven't mentioned is that we have an internal mission statement that we use in in our daily lives when we work, which is that 'We make great games faster and better'. And that's basically our motto. That's what we try to live and breathe.