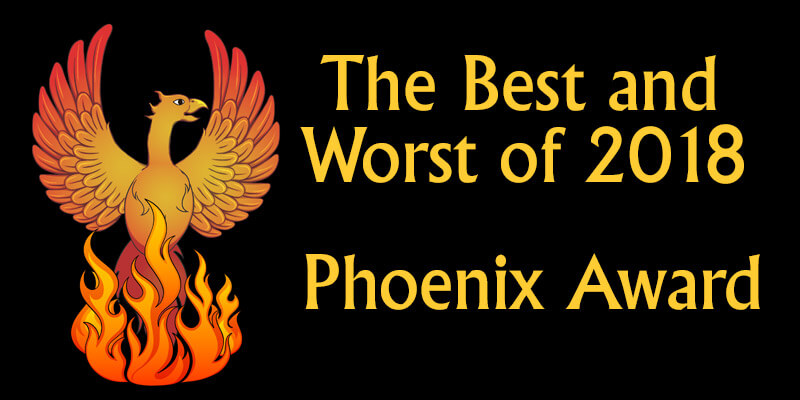 "Removing an Unnecessary Predatory Term"
The Phoenix Award is given to those persons or entities that have arisen from the ashes. In other words, something was broke and they fixed it in a big way.
This year's Phoenix Award goes to bwin for their proactive change of policy for progressive jackpot payments. For years, bwin – along with many Playtech associated casinos – had a withdrawal policy that allowed players to withdraw up to 10K per month. That's fine and dandy – but bwin was also applying this to progressive jackpots. Progressive jackpots come from pooled funds from those casinos that "subscribe" to that jackpot game. That is why those jackpots are so massive. When a player wins a progressive jackpot, he or she receives the winnings not from the casino's till, but from the software provider. In other words it is not the casino's money but the funds from a pooled source. To apply withdrawal limits to progressive jackpots can cause a multi-million jackpot winning to take years if not decades to pay out at 10k per month. Believe me folks, it has happened.
Well for a few years, bwin was in that rogue catagory for this reason – that they had this policy, and it was just a few months ago that I was contacted by their rep that this policy had been negated – it was there no more. After confirmation, bwin was removed from the rogue pit – the flames of rogueness turned into the flames of the Phoenix. I hope that they are considering to become Accredited once again (we have a history that goes way back).
Thank you bwin – that was not only a good thing but the right thing to do.
The Phoenix Historical Awards
Phoenix Award 2017 Casino Extremeg
Phoenix Award 2016 BGO Gaming
Phoenix Award 2015 Malta Gaming Authority
Phoenix Award 2012 – CAP – Casino Affiliate Programs
Phoenix Award 2011 – Kahnawake Gaming Commission