Playtech Review
Verdict
Playtech and I go way back. Some folks have thought that I don't like Playtech – and years ago there was a myth circulating that I really didn't like Playtech and the folks there. Actually, it was the opposite – I thought I had a pretty good relationship with them. We hit a speed bump in 2004 when I published an article that was very critical of their operations, and that players were not safe playing at a number of casinos. They didn't like what I had to say and sent me a seriously worded letter from their lawyers.  No worries there, I changed the text a little – giving them some wiggle room – but I stuck to my guns. Their operations in the early 2000s were pretty bad. So bad that we only included a couple of casinos in the Accredited section like Omni Casino.
But even so, in 2007 I was introduced to their new CEO Mor Weizer, who is a really nice guy. We have sat down a number of times since then and talked about what's been going on in the industry RE: player issues.
Of course since then, Playtech has become a massive company and they consider themselves strictly a software provider with a"hands off" attitude towards their clients. The problem with that is that there have been some really bad operations – for example the old CPays group of casinos that included 32Vegas (ripped off the 32Red name – and were sued sued successfully by 32Red Plc), and the notorious Joyland casino which took about half of a player's $4.1 million jackpot for bogus reasons. This group of casinos were purchased by William Hill in 2009.
For the past few years, they still have operators who have withdrawal limits on their progressive jackpots. And until Playtech takes the bull by the horns and insists that their operators drop this nefarious term, will I be able to increase their score at Casinomeister.
It's interesting to note that at most i-Gaming exhibitions, Playtech usually has the largest stand – two stories, city block wide, 200 employees loitering around. But as for a player favorite, not so much. Smaller operations seem to curb more favor. Size isn't everything y'know.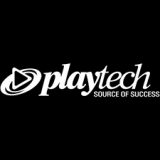 Tartu and Tallinn, Estonia (Also Offices in Bulgaria, Gibraltar, Isle of man, Israel, Ukraine, United Kingdom and 10 other Countries)
Gibraltar, Malta, UKGC (and 17 other Regulated Jurisdictions)
1999
17
58
Playtech is currently one of the biggest Software Providers out there, with more than 5000 employees worldwide, spread over offices in 17 Countries, but they started quite small, back in 1999 – somewhere in a tiny office in Tartu, Estonia. They launched their first Casino pretty soon thereafter – in 2001 – and have been growing steadily since. One of their strong-points, is the fact that they have bought up, or integrated a lot of smaller Software Providers or other specialized Software Companies (such as Ash Gaming, IGS, Mobenga, PTTS, Eyecon, Virtue Fusion and Quickspin – and the list goes on) into their 'mothership', so to speak: this enabled them to grow rapidly in the last decade, and as such it's no wonder you'll find their Games in almost every corner of the Online Gaming Market.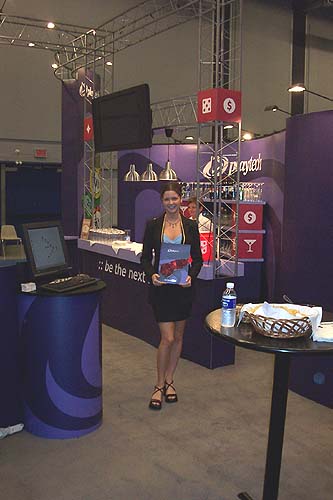 Their range of products is very broad, as they now offer more than 600 Games across multiple channels, amongst which are Slots, Poker, Table & Card Games, Live Dealer Games, Bingo, Lottery, Scratchcard, Sports-betting, Virtual Sports and more. Not to mention the large amount of Land based products they develop: Cabinets (Video Lottery Terminals or VLT's), Tablets and various cost-effective PC supported solutions to fit the needs of any Land based operator: be it Pubs, Restaurants, Bingo Venues, Arcades, Betting Shops or full blown Casinos.
That is of course not only great for their Shareholders, but also benefits their player-base, as they pretty much cover all areas with various high quality products, meaning more variety and choice. In business-terms they are steady as a rock, and will probably be around for a long time, simply because they have implemented a winning business strategy: the strength of combined force, if you will.
They offer Classic and HTML5 compatibility on almost all of their Games, and that ensures accessibility from pretty much any Mobile Device as well. Their Live Dealer section is one of the (if not the) largest Live Gaming Suppliers in both the European and Asian markets. They have also been somewhat of a pioneer in this area. Playtech offers 'dedicated' tables with native-speaking dealers for the Italian, Spanish, Romanian and UK markets (and more) and they also boast 'the largest next generation Live Casino' which opened in Riga, Latvia – in February 2017. The complex measures 8500 square metres, and hosts Live Games 24/7 for 365 days a year, which is pretty impressive.
Their software is available as a Complete Business Solution – both Instant Play and/or Download – or through Multi Platform integration, per single Game or in batches.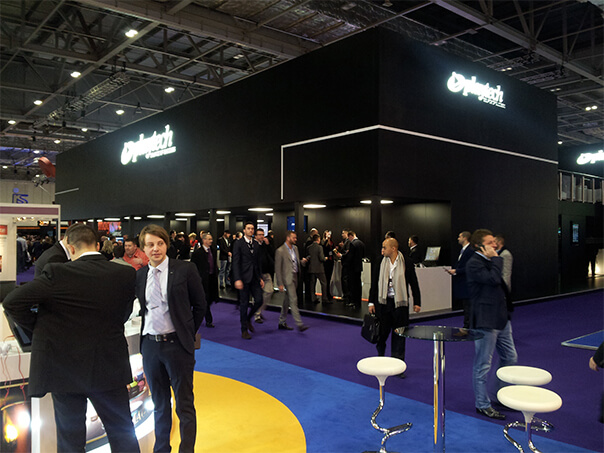 Playtech Games
As stated above, the range of Games is very broad, and ignoring the Land based section, we still have an impressive array of Slots and Table Games at hand: i personally wasn't a big fan of most of Playtech's 'in-house' proprietary Slots – basically everything they produced before they started buying up and assimilating – save for a few titles like Great Blue (great pay-out potential with a bit of a cult-status) and the no longer existing Marvel Jackpot Games (they have been rebranded to the 'Age of Gods' series, but to me don't really feel the same) but i definitely appreciate most of their current 'subsidiaries' such as Ash Gaming, BGO Studios and Quickspin. For this review i focused mainly on their 'classic' in-house titles though.
Popular Slots
Great Blue
Gladiator
Everybody's Jackpot
Beach Life
Rocky
Pink Panther
Age of Gods (Series)
Ace Ventura: Pet Detective
Archer
Panther moon
Additional Info
It is not all roses and sunshine though: in the past Playtech has proven quite unresponsive, and lacking, in enforcing common sense and fair policy awareness into some of their licensees, which is not only a shame overall, but in some cases has seen outrageous results for the poor players who got to experience their Progressive Jackpot Fiasco first hand, as you can read here: Playtech Progressive Jackpot Scandal
Notwithstanding the fact that Playtech is perhaps the second most represented software in the Rogue or questionable Operator 'scene', so to speak. There are quite a few great Casinos in our Accredited section, that offer their Games, but just make sure to steer clear of the ones that are listed in the 'Jackpot Scandal' link above – which are mainly Stand-alone Playtech Casinos, anyway.
playtech casinos
Pros
Games available in almost every Country and Jurisdiction

Wide range of high quality Games - from in-house and subsidiary developers
Cons
Some licensees withhold or stall Progressive Jackpot winnings,

Often associated with Rogue Operators