How to play Roulette online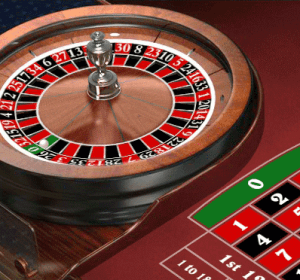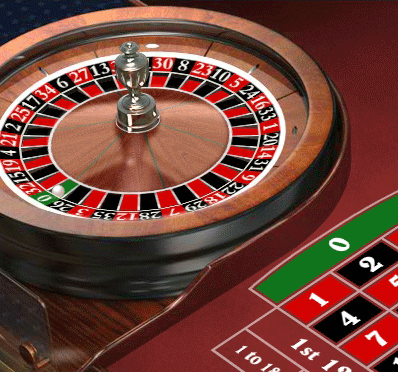 Roulette is one of the most iconic and well-known games you'll find in a casino, and every year, billions of spins are completed. Roulette is incredibly easy to play, exciting – and it can deliver some pretty decent wins too, so it's not hard to see why it's become so popular with players.
When playing at a land-based casino, it can get a little tricky trying to get all of your bets on the table in time. All land-based casinos use coloured chips for inner bets, so that players don't get mixed up – but it can still get a little confusing.
Thankfully, when playing Roulette online, you don't have this problem as the only chips you'll see on the table are yours.
It's also worth taking some time to familiarise yourself with the different types of Roulette bet available, as some are significantly better than others. It's also worth remembering that the house edge changes depending on which bets you place – and, of course, the volatility varies greatly as well.
In this post, we're going to take an in-depth look at what Roulette is, how to place different types of bet on a Roulette wheel and more. Let's begin by taking a quick look at what Roulette actually is.
Roulette: A Beginner's Guide
Roulette is a casino game that was first created in France – and it's named after the French word for 'little wheel'. In Roulette, players place bets on single numbers, or various groupings of numbers, and once bets are placed, the croupier (or dealer) spins the Roulette wheel.
Once the Roulette wheel is spun, a small ball is then spun alongside the outer edge of the wheel, and eventually, this ball comes to a stop in one of 37 numbers. (This may be 38 numbers, if an American Roulette wheel is used.)
Once the ball has landed in place, any bets that correctly predict where the ball landed will be paid out according to their odds – and that's what we're going to be covering within this post.
The Wheel:
Roulette is French for little wheel. And the first thing you'll notice when you start to learn how to play Roulette online is of course this Roulette wheel. On the American Roulette wheel you will find 38 numbers, including 1 through 36, a single zero, and a double zero. However, if you're playing the European version of Roulette online, the wheel only has 37 numbers as there is no double zero. You'll also notice that the numbers are not listed consecutively. Instead, they're out of sequence, but they do alternate from black to red, with the exception of the single and double zeroes, which are both green. The Roulette wheel spins in one direction whilst the ball spins in the opposite direction. These details might not seem important when playing online, but it's still good to know some of the details of the game. As you start to learn how to play Roulette online, you'll also notice that the actual wheel may be completely stationary when you start up the game (this depends on the casino). It will spin after you've locked in your bets. But before you can do that, you need to know how the Roulette Board works.
Note: Most online casinos will offer both types of online Roulette games and sometimes you will find even more versions available for you to give a try.
The Roulette Board:
The Roulette board is where you place your bets, and you should review the board thoroughly if you want to learn how to play the game the right way. Remember those numbers on the Roulette wheel? They're replicated on the board. But instead of being out of sequence, they're actually in consecutive order, from left to right, separated into three columns.
In Roulette online, you have to guess the number or type of pocket on which the little ball is eventually going to land. To do this, there are a whole lot of bets you could make. "Inside" bets, or bets placed on specific numbers, generally have higher paying odds. To bet on a number, just "drop" your chips directly on the number.
But before you drop all your chips on one number, it's important to learn how to play Roulette by making other bets. Instead of just betting on one specific number, you can bet on the first dozen, the second dozen, or the third dozen. You can also bet on any of the three columns, the first 18 numbers, or the second 18 numbers.
Other bets you should know about if you want to learn how to play Roulette online, include the street bet (betting on three numbers in a row, starting with the left column number), the corner bet (betting on four numbers), the split bet (betting on two numbers) and the line bet (betting on six numbers). When you want to bet on the outside bets, use the red, black, even, odd, high or low pockets.
Roulette Table Variations
As a general rule of thumb there are three main types of Roulette. We're going to take a look at these first, before studying the various betting options.
European Roulette: European Roulette is – by far – the most common type of Roulette wheel you'll find. A European Roulette wheel has a total of 37 numbers; 1-36, and 0.
American Roulette: American Roulette tables are similar to European tables, but with one major difference; they usually have 38 numbers; 1-36, 0, and a double 00. This may appear a small change, but it greatly increases the house edge, making it an undesirable table for most players.
French Roulette: French Roulette tables are rarely found outside of Monte Carlo (although a few can be found online), and they include a number of extra betting options that aren't found on conventional European or American Roulette tables.
Different Types Of Roulette Bets
In this section, we're going to take a look at the different betting options available to players.
Even-Money Bets
Even-money bets are the easiest and least-complex types of bet to place at a Roulette table, and, as the name suggests, they allow you the chance to double your money.
Even-money bets come in a few different types, as you can see below:
Red or Black: the red or black betting options mean you're simply betting on whether or not the ball will land on a red, or black number.
Odds and Evens: this time, you're betting on whether the ball will land in an odd, or even number.
1-to-18 and 19-to-36: this bet is choosing whether you think the ball will land on the first half of the wheel's numbers (1 to 18), or the second half (19 to 36.)
All of these bets pay out at 1:1, so, if you staked $10 are won, your total return would be $20.
If '0' lands, the bets will lose – although some variations of the game will return half your stake in the case of a 0 landing.
Straight/Single Number Bets
This is one of the most popular bets at a Roulette table, and it requires you to place a bet on which specific number you think the ball will drop into. It's possible to place a bet on anywhere from one, to all 37 numbers, and these all pay out at 36:1.
Split Number Bets
A split number bet is similar to the straight/single number bets, but you're placing a chip on two numbers, meaning the amount of money you're wagering on each number is halved. For example, if you placed a $5 chip on two numbers, there would be a total of $2.50 running on each individual number.
Corner Number Bets
Again, similar to the two bets above, a corner bet is where you place a singular chip on the corner of four different numbers. In this scenario, the value of a chip would be divided by 4 numbers.
Dozen Bets
Dozen bets are guessing that the number will be in one of three dozen. These are the first (1-12, Première douzaine or P12), second (13-24, Moyenne douzaine or M12), or third (25-36, Dernière douzaine or D12).
Roulette Section Bets
There are three section bets available on a Roulette table – and these bets all cover different sections of the wheel. We look at these below:
Voisins Du Zéro: The Voisins Du Zero bet covers a total of 17 numbers, and this begins at 25, and goes around to 22. This bet is also sometimes nicknamed 'neighbours of zero', due to the fact that zero is positioned in the middle of these numbers.
Tier: The Tier bet covers a total of 12 numbers, and these numbers are: 27,13,36,11,30,8,23,10,5,24,16,33.
Orphelins: The Orphelins bet covers a total of 8 numbers, and these are positioned a little differently than the above two section bets. The numbers are in two groups; the first, is numbers 6, 34, and 17. The second is numbers 1, 20, 14, 31, and 9.
Roulette Racetrack Bets
On some Roulette tables, you may see a racetrack. This is a depiction of the Roulette wheel, but shaped in a racetrack format.
The racetrack is designed to enable players to place call bets easily during play – and it also allows you to place one of the section bets we looked at above without needing to bet on individual numbers.
There are four main bets which can be played using the racetrack layout, and these include the three section bets above, and a neighbour bet.
A neighbour bet is where you place a single chip on one number, and that chip is then evenly distributed between that number, and the two numbers either side of it. This simply allows you to cover a larger section of the board without needing to individually click each number. It's also useful for live dealer Roulette tables, when the amount of time you have to place your wager each spin is limited.
Roulette Wheel & Table Variations
As we've seen with a number of different casino table games today, game developers have been working hard to make their games as diverse and varied as possible – and one of the ways in which they achieve this is through the use of game variations.
Below, we're going to look at some of the main variations of Roulette; so, when you play Roulette, whether it's European Roulette, Double Zero Roulette, or you want to place outside bets – you'll have a better understanding of what's what on different game types.
Mini Roulette
Mini Roulette is a relatively new concept, and while it looks somewhat similar to conventional European Roulette- you'll notice there are some pretty major differences right off the bat.
You see, instead of there being 31 numbers on the table there's just 13; this, of course, gives you far fewer betting options, and while outside bets and inside bets are still available, the straight up number bet options are much more limited. As a result of fewer numbers the odds are also a lot lower – so the payouts that you'll be receiving aren't going to be anywhere near as good.
While some players consider Mini Roulette to be somewhat of a novelty game, some players simply prefer it as it's a bit less complicated than when you play European Roulette, and the maximum bets can also increase sometimes; this actually goes for both minimum and maximum bets.
Multi-Wheel Roulette
Multi-Wheel Roulette is designed for players who like to up the action as much as possible and for those who're looking to increase the volatility of the game. While many game developers and software providers have produced versions of Multi-Wheel Roulette, it's Playtech's version that's become most well-known – and their version of the game has become somewhat iconic due to the fact that it features not just one Roulette wheel but six! What's really cool is that you're given the choice to choose how many wheels you want to play, too!
One of the other things that players like about Multi-Wheel Roulette is that you can spread your risk a lot better. For example, when you place outside bets or inside bets playing Roulette – the regular version – you're limited to just one spin. With Multi-Wheel Roulette, however, these outside bets and inside bets are spread across up to six different wheels.
Your stake size is automatically adjusted to fit too, so one chip is divided by the number of wheels you choose to play making life incredibly easy and straightforward for the punter.
Age of the Gods Roulette
Age of the Gods Roulette is one of the most unique versions of Roulette you're likely to come across when playing at online casinos, and it's designed to be a fast-paced, action-packed and thrilling variation of the game – where you have the chance to win, literally, millions of dollars from a relatively small stake. It's a game from Playtech, and it's based around their hit video slot series of the same name. The game is based around a European Roulette format (so there's no double zero) and it works pretty much in the same way as the game…
Although there's one key difference; on the table you'll notice that there's one additional bet section – the extra progressive jackpot bet. If you place this bet and the wheel lands in the correct section you'll be taken to a mini slot machine where you can get three bonus spins allowing you to win up to 100X your stake on each spin!
However, that's not all – because it's the progressive jackpot that draws most players into playing Age of the Gods Roulette. This is a multi-million-dollar progressive jackpot that can trigger randomly on any spin – and when it does you'll be able to win one of the four progressive jackpots, the most lucrative of which is worth more than $4 million at the time of writing!
Double Ball Roulette
Double Ball Roulette is a type of Roulette that's offered both in virtual form and live form – and it became particularly popular when Evolution Gaming started to offer their own Double Ball Roulette table. As the name suggests Double Ball Roulette features two balls – Double Ball Roulette – and it can be found in a single zero or double zero format depending on where you play.
Pretty much everything else is the same – from the outside bets to the inside bets – however, when you're straight-up number betting there's an incredibly lucrative little payout that can lead to some tremendous wins. If you place a bet on a number – let's say 15 – and both of the balls drop in 15 – you'll be paid out at a whopping 1,300 to 1! It's an incredibly lucrative payout, and while, of course, it's a very rare occurrence – it's pretty neat to see.
Pinball Roulette
Pinball Roulette is a type of Roulette that was first developed by UK-based software provider Ash Gaming – and to our knowledge it's not currently available from any other game developers.
Pinball Roulette is based around the same set of rules as European Roulette, and while the betting table itself looks exactly the same as the one you'd find on a Roulette table, the actual wheel is replaced by – well, it's a pinball machine!
You simply need to place your bets as normal – but once you hit the spin button you'll see that the Roulette ball is shot into a pinball machine; the ball then drops down – exactly the same as were you playing an actual pinball machine – and the number that the ball drops down into is the winning number, exactly the same as regular Roulette!
Despite Pinball Roulette looking very different from regular Roulette, the winning Roulette numbers are the same, the payouts are the same – you still have the same Roulette bets including outside bets and inside bets – and the Roulette table looks identical. The only difference is the lack of a wheel and the addition of a drop-down pinball machine!
Triple Bonus Spin Roulette
Triple Bonus Spin Roulette is a variation of Roulette that was first made popular by IGT and, for quite a long time, it's been a popular choice with players online; like most of the variations that we've looked at, Triple Bonus Spin Roulette has the same betting table as most Roulette tables – and it's not available in a single zero or double zero variant as there's only a triple zero. Another feature that you'll notice almost immediately is the increased pocket size.
Unfortunately, the fact that there's an additional zero means that the casino's house edge does increase quite a lot; however, most players don't really care about this as the win-potential of Triple Bonus Spin Roulette more than makes up for this for most players. For example, it's possible for you to win up to 12,000X your bet size from a single bet – and this is made possible thanks to the way in which the side bets work.
Triple Bonus Spin Roulette isn't as widely-available as many other variations of Roulette, but if you find online casinos that offer IGT's games there's a good chance you'll come across this highly unique variation of Roulette – and it's worth trying out if you're looking for something a bit different.
However
Key Bet Roulette
Key Bet Roulette is a Roulette game that's been developed by Scientific Games, and it's one of the most popular Roulette games to ever be created; today, it's found not just at online casinos but also in land-based casinos and bookies through the UK and Europe.
It's ideal for those who're a fan of Roulette but who want to try out something a little bit different – and the game all comes down to the special key bet option which allows you to place an additional wager.
Once you've placed your bets you simply press the spin button as normal, and you'll notice that the disk will then begin to spin; first, a multiplier is chosen – and this multiplier is applied to your stake if the Roulette wheel manages to land on the Key Bet option and you've chosen to place a bet on it.
Double Action Roulette
Double Action Roulette was developed and introduced to the online gambling market by a company called TERMS AND CONDITIONS John Huxley – and it uses their proprietary Mark VII Roulette wheel. This version of the game is pretty unique for one main reason. Usually when you play Roulette it has just one ring; however, Double Action Roulette has two concentric rings, an outer and an inner ring.
Each of these rings in Double Action Roulette has its own set of numbers – and these are arranged in an opposing order, so on each spin of the wheel two different numbers are guaranteed to land.
The actual layout of the Roulette table of Double Action Roulette is different, too; it has two different betting areas – one to represent each of the two different rings on the table – and it's quite a unique way to play as it's more volatile – although, of course, there's bigger payouts on offer as well. All standard betting options are available from a straight up number bet to long-lasting winning Roulette bets like Red/Black.
Lucky Star Roulette
Lucky Star Roulette is perhaps the least-Roulette-like game of Roulette that you'll find on this page, and while it's nowhere near as popular as some of the other games we've covered, it's an enjoyable casino table game for some as it's just – well, so different!
Lucky Star Roulette doesn't play out on a regular Roulette wheel, and the wheel is, instead, shaped like a star. There's also another major difference; the numbers on the board only go from 0 to 8, and these numbers are repeated multiple times, so you can actually place bets on the same number more than once.
It sounds confusing, and in fairness the game does look quite difficult to get the hang of at first. However, once you've got the knack of playing on this unique Roulette table it's pretty straightforward – and we like how you can easily bet on certain sets of numbers, similarly to how you can place neighbour bets on regular Roulette.
Astro Roulette
Astro Roulette is another pretty popular version of Roulette that's available at a number of online casinos – and it was first created and developed by a company called 1X2 Gaming – a smaller software provider but one who's committed to making their games as fun and exciting as possible.
Astro Roulette actually differs from most conventional Roulette games quite a bit – and one of the first things you'll notice that's different is that Astro Roulette has 36 sockets which are covered by 12 zodiac signs – and one large section is marked by the infinity sign. This means you're only actually able to place 12 inside bets – but the standard even-money bets are still available.
It's kind of like European Roulette, but with a more obscure, abstract theme – and to be fair to the game developer they've actually done a pretty good job of pulling it off. Plus, the house edge of Astro Roulette is just 2.70%, so there's actually some surprisingly good potential for those looking to play it on a long-term basis!
Live Roulette
In the last five years or so live dealer games have become insanely popular – and if you do a quick Google search for how to play Roulette, for example, you'll see that a large number of the guides actually talk specifically about live casino gaming.
While you'll find a ton of conventional Roulette live dealer games, there's also some pretty unusual variations from game developers – and below we're going to take a look at four of our favourites!
Ra Roulette
Ra Roulette, unfortunately, is a now-defunct live Roulette game that was offered by Extreme Live Gaming. While it's no longer available, we feel as though it deserves a mention as it was one of the first Roulette games to really utilise a theme from a video slot – and, as the name suggests, it's heavily inspired by Novomatic's Book of Ra.
While the Roulette side of things is pretty much the same as European Roulette, there's an optional side bet in Ra Roulette that lets you wager on seven special icons; this includes the Explorer, the Book, the Scarab, the Statue, Tutankhamon and the King and Queen; if you place a bet on a symbol that ends up landing on the special backdrop behind the dealer, you'll win a payout which can be worth hundreds of times your stake.
Lightning Roulette
Lightning Roulette is the most famous Roulette variation we've seen to date – and it comes from the clear industry leader in the live casino industry, Evolution Gaming. The game oozes class, quality and enjoyment – and it's clear that the game developer has done pretty much everything they can to make the playing experience as enjoyable and exciting for players as possible.
Now, Lightning Roulette is quite different from conventional Roulette – even though the betting table looks the same – and the first thing you need to know is that all straight up number bets pay out at 30/1 instead of 36/1. However, here's where things get interesting.
Once all bets have finished, the wheel will begin to spin – and behind the dealer, you'll see between one and five numbers from the wheel randomly chosen; each of these numbers will then have a win multiplier of between 50X and 500X applied to it – and if that number lands, your wager (assuming you've placed one) on the number is multiplied by that figure.
For example, if you had $10 on the number 15 and it got boosted to 500X – and it dropped in – you'd win a staggering $5,000! This insane win-potential is why Lightning Roulette has become so popular with players; it's a hugely exciting concept coupled with Evolution Gaming's state-of-the-art, very user-friendly software.
Slingshot Roulette
Slingshot Roulette is another live dealer casino game from Evolution Gaming, and while it's not quite as creative as Lightning Roulette, it still gets an honourable mention due to the fact that it's basically a hybrid of both live Roulette and virtual Roulette.
Basically, when you play you'll be watching a live stream of an automated Roulette wheel – so while it feels like you're in a live gaming environment, you're actually still playing a virtual casino table game, so it's a really nice combination of the two.
FAQs
Where can I find the best online casinos to play Roulette?
If you're looking to learn how to play Roulette, want to know how to place more bets at the table or want to find the most reputable online Roulette casinos, then you've come to the right website.
Here at Casinomeister our team of online gambling expert works 24 hours a day, 7 days a week to review all the casinos we come across, and our team isn't influenced by money or incentives; we only recommend casinos we truly believe in, and this means you can enjoy complete peace of mind when you play online Roulette for yourself. Browse the sites at the top of this page and choose a site that you like the look of!
Can I try out Roulette without risking any of my own money?
Yes! Provided you don't live in the UK you'll be able to try out all the Roulette games mentioned on this page without even creating an account! Just choose one of the casinos we recommend on this page and you'll be able to enjoy a so-called demo version of the games!
Is online Roulette fair?
Yes; all of the Roulette games you'll find at online casinos we recommend are independently verified to ensure their fairness.
---
How To Main Index: