Meister Awards 2011
Best and Worst in Gambling for 2011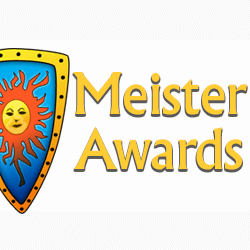 What a year! – With a cyber machete at hand, Casinomeister continues to whack through the online casino undergrowth, leading players, affiliates, and operators to that proverbial "level playing field" where fairness and veracity are the norm. This year has been no different than any other – a mess: stupid casino tricks, rogue spammers, righteous US politicians, nitwit marketing employees, forum meltdowns, but it wasn't all painfully entertaining. There were some good things happening as well, fantastic games, exceptional operators, and some of the best forum members ever.
Never a year goes by that I am not blown away by how dynamic and captivating this business can be – and I hope that this "spirit" manifests itself in the Casinomeister Awards. The online gaming industry is complex, and indulging; it's populated by people from all walks of life, from every continent, with every conceivable philosophy of principles and ethics. There are some really admirable people that are exceptional entrepreneurs, managers, and executives, and there are a number of people that would be better off selling power drills.
Casinomeister Awards have been evolving for eleven years. We first started with 15 categories back in the day – we now have over 40. Each year we add a few new ones – this year's additions are the "Best Relaunch", "Lower Than Whale Doodoo Award", and the "Phoenix Award." I believe you will find these most applicable.
So, are you ready for the only "Awards that Matter"? Don your kevlars, zip up your flack vests; kneepads and gloves are optional. You're about to jump into the muddy trenches of online gaming.
Drum roll please…
For the past eleven years, Casinomeister has presented the "Best Online Casino" award for casinos that are deemed simply the best. The choice is made by personal observances and of course, input from players and affiliates. Since the online gaming playing field is split between non-US facing casinos (Global) and US facing casinos (US friendly), we list both as a "Best Casino".
The Best Casino of 2011 – US Friendly
Let's have a round of applause for a repeat performance from last year: 3Dice is awarded the Best US Friendly Casino for 2011. They have been on top of their game for the entire year generating loads of glowing comments from their dedicated members. Last year, they earned Best Casino of 2010 – US Friendly – previous years they've achieved Best New Casino 2007, Best Casino Customer Support 2008, Best Casino Customer Support 2009 and Best Casino Manager 2009 – they are obviously doing something right.
3Dice is not a "run of the mill" casino. Their games are refreshingly different, their customer support is top notch, they provide provocative information about games and website via their Zeitgeist. The Zeitgeist includes each game's RTP in real time, historical RTP history, current payout times, popular games, current winners, and who has been participating the most in their chatroom. This transparency is not only conductive to the casino's credibility, it's something their competitors should try to emulate.
The Best Casino of 2011 – Global
How do you explain a phenomena that continues to impress and amaze both players and serious affiliates? It's one word: 32Red. They nailed this award in 2003 and have been hammering away on what it takes to be a number one casino each and every day of the year. Their excellence has never lapsed – and after all these years, still no other casino has seriously taken them on. Here are just a few of our members' comments these past few weeks:
"It's just so hard to argue with 32Red though. They just never put a foot wrong and when you ask for something they bend over backwards. An example from this year: I requested a Neteller cashout one time, changed my mind, emailed and asked if they could wire it via BACS instead. Not only did they do that, they did it by CHAPS (which also costs them more) and the money was literally in my UK bank account 2 hours later. You just can't beat that.
---
Having played online for more than 12 Years now, and the luxury to try every platform under the sun – I just cannot find a place that treated me better than 32Red
---
head and shoulders above the rest is 32Red in my opinion. CS is always fast, polite and professional and sort any issue out instantly. So 32Red and group is my vote easily!
---
32 Red are unique. I imagine their customer retention statistics are stratospheric compared to every other casino out there. As close to a reputable B&M casino as you can get
---
32Red Is simply unsurpassable. It really is. In all ways."
---
So it's not just me. Congrats 32Red – keep up the great work.
Worst Casino of 2011
Every year, one of the most puzzling questions is "What is the worst casino?" It's a tough question since the award is highly sought after – scores of casinos beat each other over the head in order to claim this coveted accolade. Deciding who is worthy of this award is one of the toughest decisions to make.
There was a pretty big crap pile of casinos this year, but at the top of the heap stands one casino – "A king of the hill?" you ask? Nay – it's a Duke – Grand Duke Casino.
Besides having one of the most incredibly stupid names, Grand Duke is one of the worst run casinos on the planet. Main office in Israel, licensed in Malta, and outsourced support in the Philippines is a sure-fire guarantee that players will eventually be thrown over a barrel. Take for instance this punter: she was offered a bonus, played it out, and won a substantial amount of money. When she tried to cash it out she was told this: "We have good grounds to suspect that you have sought only to exploit a bonus offered by Us in good faith to enhance your entertainment."
How does one "exploit" a bonus? Send it out into the street to panhandle for you? Make it work in a sweat shop in China? Post naked pictures of it on the Internet? Someone please tell me – I'm really confused.
They also accused her of playing on one specific slot machine "in order to significantly increase a bankroll."
This is gambling, folks. Players are supposed to try to win. Grand Duke's admin even went as far as telling players that if they win a large amount on one slot game, they violate the bonus terms if they switch games:
In order to be eligible for withdrawal, you must have winnings from multiple games, in which winnings from any single game cannot exceed 50% of the total amount of the withdrawal request
This is not a casino – it's a fleecing machine. The sad thing is that players are suckered in only to find themselves up against some ridiculous rules. The casino seems to forget that many players are affected emotionally by the wanton confiscations of winnings.
But when the going gets tough, send in the clowns – erm, I mean shills. Here is a thread describing a non-payment issue with Grand Duke, and a happy clappy player from Belgium (with an Israeli IP that matches the casino rep) chimes in here:
I played slots and won 3000. The money was paid without any delay . A few days ago I was upgraded to "Marquees" VIP level . Justin from the customer support took care of me personally .I play for many years in the casinos and I feel at the Grand Duke like home. I suggest to contact the VIP support at [email protected] . I HOPE THEY WILL HELP YOU. Original post
I won here 3000 in the slot machine a month ago i didn't have any problem with the payment. Original post
Opening phoney accounts to shill a forum is a tactic of a bottom feeder. These guys should be drummed out of the business. But at least before they go, I have had the honor to grant them this esteemed award. Further info here.
Editors note: at press time I was contacted by a company who's purchasing this property. So hopefully we'll see a change coming soon.
Worst Casino of 2011 – Runner Up
Remember Maxima casino? No? I thought so. Back in 2007, they were roguified into the infamous "Rogue Pit" for being all around a crappy and deceitful casino. Well in 2009 they miraculously necromanced into Class1Casino – which gave them an honorary spot in the pit.
This past year they were hoping to be removed from Rogue-town, and I was considering placing them into the "On Probation" section of the site, but lo and behold, a rather odd perplexing player issue was brought to everyone's attention.
It turns out that a player was playing some bonus which had a $5000 cap (in other words, he would not be allowed to cash out more than $5k if he won anything). Well the casino allowed this player to play on a progressive with this limited cashout bonus…and he hit the jackpot – $37,000. Progressive jackpots are created by collecting funds from each casino in the casino network. So when a player hits a massive payout, the player is paid with cash from these pooled funds. The problem is that when the payment hits the player's account, the casino has full control over it.
The player was paid $5k, but he knew that this jackpot was from a collective pool – it wasn't the casino's money. Why didn't the casino make an exception? This was their reply:
No matter you won a jackpot, the bonus rules prevail over anything else and this is why the maximum possible withdrawal was approved ($ 5,000) and the rest of the winnings voided.
This is such BS, I am flabbergasted that the casino got away with this. They are the ones who write the bonus terms – and they could have easily paid out the progressive to this player without a penny spent. But they chose not to. So where did the remaining $32,000 go? Take a guess.
(The entire story can be found here.)
And this isn't the first time a Playtech casino got away with this. Read the Worst Player Experience 2009, and you'll want to defenestrate your computer.
The casino explained to me that they were unable to return the funds to Playtech. I suggested that they donate them to charity – but that pretty much fell on deaf ears. Fortunately for the player community, Class1casino closed shop in October with this poorly written email blast to their player base:
We regret to inform you that Class 1 Casino has temporarily stopped accepting deposits and bets from all players, coming into action on October 11th, 2011.
This is a result of unilateral action of Playtech without any prior notice and at the same time grave breach of the contract from the side of Playtech. Throughout this action, Playtech has decided to shut down gaming servers and prevent all gaming activities in Class 1 Casino.
Class 1 Casino management has put a great amount of effort in resolving the matter by agreeing, but unfortunately with no success. This has taken longer than primarily expected, therefore we are informing you about this unenviable situation only now.
We are still taking legal actions in order to restore the gaming activities back to normal.
We understand your frustration on limited amount of information given throughout the past week from our side, but we wanted to make 100% sure that we have tried everything before alarming players and affiliates.
Further to the closure, we have already settled all obligations towards our affiliates and their earnings for previous months and we are in the process of handling players who, by the time of the closure, had positive balance on their casino account.
We would like to apologize for any inconveniences and we are kindly asking you for your understanding. We sincerely hope that we will be able to cooperate again in the future and thank you for all your support in the past years.
With regards,
Class 1 Casino
CEG N.V.
Unfortunately, these operators are probably launching or have launched another version of this casino…somewhere.
Beware…
Best Casino Group 2011
For the past eleven years, Casinomeister has presented the "Best Casino Group" award for a single business entity. Since 2006, the market has split between US friendly and Global facing – so like the "Best Casino" category, we've split this catagory as well: US friendly and Global. The reasoning behind this is that the US market – which is estimated to be about 60% of all players – is still a viable presence and deserve to be presented with a casino group that meets the criteria of a "Best Online Casino Group".
Best Casino Group 2011 – Global
32red Plc – did it again. Their approach to the industry is primarily player oriented, and it shows with each casino property.
Nary a complaint – and each property is managed wonderfully. There is not much to say but congratulations.
Their brands:
32Red
Dash Casino
Nedplay
Golden Lounge
Best Casino Group 2011 – US Friendly
This has been by far the worst year for the US player – and for any casino that has remained in this turbulent market. There isn't a casino brand that hasn't had serious complications with payment issues, or other problems stemming from being involved in a hostile environment. The awards are designed to give credit where credit is due, and I have to congratulate the Club World Casino Group for standing out as the best option for US based players.
This past year, they have rolled with the punches and provided their players with quality service and support. Relatively speaking, they have had their share of problems, but overall they are dependable and will always treat their customers fairly. I have two reservations though – they have a "no students" clause which has given them quite a bit of grief from some players, and a few bonus players have had to share the cost of processing their funds with the casino. But overall, the customary hassles that plague US facing casinos have not affected the Club World Group's dedication to the player community.
Their brands:
Aladdin's Gold
All Star Slots
Buzzluck
Club World Casino
High Noon Casino
Manhattan Slots
Lucky Red
Affiliate Program:
Affiliate Edge
Worst Casino Group 2011
I didn't think that the Affactive group had it in 'em to do it again, but they did. After receiving lasts year's award for worst group, they kind of hung low throughout the year. It wasn't until a couple of months ago that they were accused by Rome Casino of a massive DDoS attack on TopGame servers (see Forum Meltdown of the Year). Instead of dealing with TopGame professionally (via legal means), they chose to fight fire with fire posting a purported chat transcript showing that Rome Casino was planning a DDoS counterattack on them, Affactive. Whether or not the chat transcript was forged, it was a sleazy thing to do.
Best New Casino of 2011
Jackpot Party is the Best New Casino of 2011. Launched in February 2011, they have provided their players with an excellent gaming experience which brings credence to their Accredited Casino brethren. Powered by WMS, they host some of the most popular Vegas slots to include Star Trek TM, The Wizard of OzTM Zeus TM, Bruce Lee TM, and a slew of others.
Good going Jackpot Party – high fives all around.
Worst Player Experience of 2011
Just when you thought it couldn't get any worse, US players got the "big green weenie" from the DoJ. Black Friday – April 15 2011 – was the day the music died for the estimated 15 million US poker players when the F.B.I. shut down Full Tilt Poker, Poker Stars, and Absolute Poker, and seized their bank accounts. That's a lot of poker money coming from a lot of people.
What the federal government fails to acknowledge is that their actions of clearing the US playing field of any competition is 100% transparent. It has solidified everyone's belief that the US government works in tandem with the puppetmasters. Funny how legalization occurred in Europe without people being indicted, thrown into jail – ripping families apart, and taking players money. And the US wants to be a leader in freedom and the pursuit of happiness? This is certainly not the case in the 21st century.
The Ted Loh Humanitarian Award
In 2010, we lost a true friend. Ted Loh was not only my webmaster buddy, he was a pioneer in the online gaming industry. He was also a person who always made himself available to lend a hand – to anyone. You needed help? Just ask Ted.
Ted was instrumental with assisting us to raise $111,000 via Casinomeister for the Casinomeister/Got2Bet 2005 Tsunami relief fund. He lived in Bangkok and was deeply involved assisting those affected – reuniting or identify the bodies of their loved ones via his Thailand themed websites. I think it's only befitting to venerate his memory and efforts by honoring those who are determined to do the same sort of thing.
This years Ted Loh Humanitarian Award goes to GoldenPalace.com for its Japan Tsunami relief.
Immediately after the earthquake struck, Golden Palace sent out this email to its members:
"A powerful earthquake hit of the northeast coast of Japan Friday. The 8.9 magnitude quake–the largest ever recorded–triggered a massive tsunami that wiped out whole buildings and has reportedly already claimed hundreds of lives. As aftershocks continue to rumble beneath the ocean, tsunami watches and advisories have been issued for major stretches of the Pacific, including the west coasts of North and South America–large waves have already reached Hawaii.
With several communities in Japan devastated, and many others throughout the Pacific currently evacuating their coastal areas, the time to help is now. In addition to the purchase of the non-profit website, TsunamiRelief.com, GoldenPalace.com has already committed in excess of $100,000 to benefit those in need of assistance. We encourage our players to join us in our efforts to help in any way they can.
Visit TsunamiRelief.com to find a list of charitable organizations where you can make your donation to help in the relief effort underway in the wake of this terrible disaster.
Any amount is appreciated.
Golden Palace"
Links to the following charitable organizations:
Salvation Army in Japan
Direct Relief International
AmeriCares
Save the Children
Unicef
American Red Cross
Global Giving
Also in March 2011, Golden Palace was the winning bidder for a lock of Justin Bieber's hair – $40,668 was the winning bid, the entire amount going to Gentle Barn, an animal rescue organization.
Good going GoldenPalace!! It's good to see this charity work being done instead of seeing a GoldenPalace tatooed streaker besmirch an Olympic swim competition. Glad things have changed.
Best Relaunch of 2011
GoneGambling was relaunched in April, and all I can say is "wow"! This is the relaunch of the year! It went from a tepid third generation HTML look (circa 2000) to a majorly fantastic new design incorporating many new social networking functions, new free games, and a whole lot of spunk. Thanks to Greedygirl for coordinating most of this – GoneGambling has made big progress in 2011. Kudos to Jeff, Chris, and Cooky for their dedication and hard work.
Evil Marketing Award of 2011
An assumingly insignificant website is the awardee this year – CashtheRake.com for their inglorious spam above and beyond the call of a spammer's duty.
In March this year, there were complaints in our forum from members who said that another member was sending them spammy Private Messages asking the recipients to "join" their site:
"Hey,
I understand that you are an online casino player.
My name is Natasha and I?m a VIP Manager at Cashtherake.com
CasinoMaister.com Users eligible for 20% Cash Back package without any conditions, without deposit 3 times or more.
How Does It work?
Once you start playing with Cashtherake.com you become one of our players, and then at the end of each month, the casinos will
credit us for the referral from CashTheRake.com. And then, we transfer the money directly to you. It?s as simple as it gets. Thus,
at the end of the month, you have your money with you.
Our Moto is that 😕 Everyone?s a winner at cashtherake.com? because you just can?t lose !
Let me know if you would like to hear more.
Natasha
CashTheRake.com"
This account was banned immediately, and it turned out there were several accounts in our forum opened by the same person to spam our members. Well, this is par for the course when running a large forum. There will always be a-holes trying to exploit it for their own marketing schemes. But what makes this incident worthy of a top award for evil marketing is the following:
A guy opens a forum account "CashtheRake" and tries to tell us "he's sorry" and that he just wants the members to know he has some great deals. It turns out he has had several forum accounts, all banned for spamming, and another account where he posted a complaint for not being paid affiliate payments by a rogue casino(!?). But here is where it gets worse, the guy's website – cashtherake.com – only promotes Affactive casinos (Casinomeister's Worst Casino Group 2010, 2011). Affactive is in Israel, and all of the banned accounts associated with this spam campaign are from Israel. Well, Israel is a small country and I can see how this can happen.
Here's the kicker: in order for any player to receive the "special" bonuses these guys have to offer, the player must "clear their cookies" from their computer before downloading the casino software. This means that Cashtherake are poaching players from other affiliates who may have referred these players to an Affactive casino at an earlier date. This is most dubious.
And this was reported to the Affactive rep in our forum in March who stated:
Spamming the forum: obviously not allowed. the affiliate himself has already replied here.
Deleting cookies comment: not acceptable. We contacted him and it will be taken of.
Relation to Affactive: None.
Well, at press time 10 months have passed, and Cashtherake are still only pushing the Affactive group of casinos and still asking players to remove their cookies before downloading. In other words, this has all of the markings of a portal directly associated with Affactive.
But since Affactive rep has told us that they have no relationship to the portal, then this must be true.
You can read all about it here.
Worst Blundering Screwup 2011
Betfair – oops!
From Info Powa news – 30 December 2011:
Apologises for a poor customer and betting experience
A technical glitch during racing at Leopardstown this week forced online betting exchange Betfair to suspend the market pending an investigation that resulted in the firm voiding all bets on the event.
The firm now faces a backlash from disgruntled punters after an incredible run on the outcome of the woodiesdiy.com Christmas Hurdle race.
The technical failure saw a total of £1,642,094 matched at 28-1 on Voler La Vedette, a clear contender to win early on in the race, that would have seen Betfair exposed to millions if the money had been matched.
A Betfair customer services statement read:
"Customers betting in-play on this race will have seen that Voler La Vedette was available to back at 29 when the in-running market was suspended, and that a considerable sum was matched on the clear winner at that price."
"An investigation has revealed that this was due to an obvious technical failure which allowed a customer to exceed their exposure limit."
"In accordance with our terms and conditions, all in running bets on this race, both win and place, will be made void."
"We fully appreciate the dissatisfaction this will cause many customers, and apologise for a very poor customer and betting experience."
So in other words, thousands of customers who were expecting a massive payout were told, "Sorry, we effed up. Your bet is void." Not the best note to end a year on, especially after their cock-up in 2010.
Best Customer Service Award 2011
Four years in a row – 3Dice is consistently pleasing their players with fast, helpful, and totally effective customer support. They constantly receive kudos from many satisfied customers in our forum, and other player forums throughout cyberspace.
Like the Eveready Bunny – they keep ticking! Keep it up 3Dice!
Worst Customer Service Award 2011
SlotMadness.com
From Max Drayman – our "pitch a Bitch" complaints manager.
A player came to us with an issue where they were trying to withdraw $270. Four times he had sent in the requested documentation, each time he was told the documents were fine and to resubmit the withdrawal request, and every time the casino did nothing: no payments made. The player finally turned to us for help.
I tried contacting the casino's representative on our forums: no response. I tried contacting the casino at several email addresses: I received automated confirmations and promises to follow up but still nothing happened.
When I finally did get a response it came from a Gmail address (!?) and they said that perhaps the player's document was too big for their inbox and promised that all the player needed to do was send in an authorization form. This is what the player had already done four times in the past.
To bring the circus to a halt I asked the player to forward me the form in question and I then passed it on to the casino. I received no response even though (again!) it was obvious they were receiving my emails just fine.
Slotmadness was thrown into the Rogue Pit and we issued the following warning: SlotMadness.com is stalling on player payments to the point of simply not paying. Support uses cheap tactics to waste the player's time and effort: in the end they're simply part of the no-pay scam. Players are strongly advised to avoid this casino.
The following month we were contacted by the affiliate manager of AcesRevenue who got involved and the player was finally paid. Still – this is an example of the worst customer service one could expect.
Lower than Whale Doodoo Award
This coveted award goes to the those who can't stoop much lower – this year it's for the bottom feeders at Palace of Chance Casino.
When Buzzluck casino was relaunched this year, there were some hiccups – which is somewhat expected especially when new casino software is involved. One serious glitch though was that the chat link was still installed from the Beta version of the software; the Palace of Chance was the test casino. When the Buzzluck players launched the chat software, they ended up chatting with the Palace of Chance – a competitor of Buzzluck casino:
Something is MAJORLY wrong with BUZZLUCK Live Chat. I downloaded it and clicked on the LIVE CHAT and I was taken to the PALACE OF CHANCE , TWICE. They said they have never heard of Buzzluck but they had $50 with my name on it. I asked if they were part of the CWC group and they had no idea what I was talking about. Someone, please explain to me why I would be taken to the Palace of Chance (which is Rogue if I remember correctly) when I clicked on the Buzzluck Live chat button?? Disturbing to say the least.
Never heard of Buzzluck? Yeah, right. Instead of admitting that there was an error – directing players to the proper site, the Palace of Chance chat support began to poach these players, offering them bonuses to sign up with POC.
That's pretty low in my book and is what can be expected from the Virtual Casino Group.
Best Software Supplier Award
The Best Software Supplier Award is given to those companies that not only provide players with a wide variety of high tech state-of-the-art games, but which are responsive to players and webmasters questions and needs.
NetEnt has finally risen to the top. This past year they've released some amazing cutting edge 3D animated slots. Not only do they look good, but slot lovers will really appreciate their variety of game play. These are not your ordinary "free spin bonus round' slots – they have Walking WildsTM, Shifting ReelsTM, Sticky WinsTM to name just a few innovative functions. But besides the games, NetEnt is a solid publicly traded company.
They have had a relatively successful 2011 with a number of licensees entering the regulated European markets. FrankensteinTM, Jack and the BeanstalkTM, Robin Hood: Shifting RichesTM, are just a handful of the superb games you can find at a NetEnt casino
Worst Software Supplier of 2011
BLR Technologies developers can slap each other on the back in glee for winning this award that others can only dream of. In late October, both Michael Shackelford and Dr. Eliot Jacobson – two leading actuaries and experts in gaming math and software, reported that BLR Technologies were producing games with cheating software – specifically craps:
Michael Shackelford: Because of the extreme bias in the results I obtained, as well as the consistent bias documented by others, I am warning players against playing at any casino using BLR Technologies software, especially in craps. More here
Eliott Jacobson: The game of craps offered by BLR Technology is rigged; it performed in a rogue fashion against all tested strategies. There is no indication that a strategy could be devised to defeat this rogue programming; it appears to be adaptive. More here
One of our members contacted the software provider questioning them on these "cheat" reports. This was their response:
Unfortunately the people who starts this threads are not people like yourself that accept losing and spread their guilt for their irresponsible gaming in the most irresponsible way…
Well, okay – whatever. Still they have not disputed the findings by this industry's two top experts. And of course, players are at the whim of the two casinos that still use this crooked software: legends.com and World Wide Wager (wager.dm). By far a casino software supplier that should not be in the casino business at all.
Phoenix Award
The Phoenix Award is given to those persons or entities that have arisen from the ashes. In other words, something was broke and they fixed it in a big way.
This year the Kahnawake Gaming Commission can truly be proud of how the KGC – once a mediocre ineffectual licensing jurisdiction – has become a true standard bearer of what a licensing jurisdiction should be: approachable, responsive and effective. A lot of hard grueling work has been put into turning the KGC around. The commission has a high profile at industry events, and they are now publishing their yearly dispute resolution results.
Kudos for excellent work that has benefited not only players, but operators as well. Congratulations!
Sitting on One's Hands Award 2011
I think that it's gotten so bad at the Malta Lottery and Gaming Authority that they have cut off the circulation to their hands. I was really hoping to bestow this award to another worthy contender this year, but after the iButler software issue (see Stupidest Casino Trick 2011), these guys win it "hands down".
iButler Casino is licensed by the LGA, and for some time iButler was using pirated images from Rival for their slots. It wasn't until it was noticed by some players that iButler was running scammy software. But this is something the licensing authority should have noticed. It really illustrates that there is no due diligence by the LGA – no quality control or inspections being done. I guess as long as the operator fees are promptly being paid, the LGA is happy.
Fourth Point of Contact Award 2011
The "fourth point of contact" is US paratrooper lingo for the fourth point of your body as it hits the ground during a parachute landing fall. In other words, it's yer ass. This award is given to a person whose head is so far up their "fourth point of contact" that the bulge in his neck is his nose…
The US Department of Justice who spewed the "online gambling violates the wire act" for over a decade until they finally admitted "Oops, I guess it doesn't." Thousands of people put out of work, businesses destroyed, countless legal threats and cyber sabre rattling – all because the DoJ couldn't get it right – or didn't want to get it right. The DoJ managed to eliminate nearly 95% of the "above board" trustworthy casinos that US based players were participating in with this song and dance. The thing is it wasn't funny to those whose livelihoods were adversely affected.
So <gasp> <shock> the US government proves once again it has its head up its "fourth point of contact". Land of the free…
Head in the Sand Award 2011
Group Award
The Head in the Sand award is bestowed upon the following individuals – those operators who insist that bonuses are the leading answer to snag new players. The "bonus" has been the black plague of the online casino industry. There was once a day when casinos could give away "free money" to players to try out their games. Casinos were rated on their dependability, respectability, trustworthiness – in other words their brand – not what bonus they offered. Thanks to agressive marketing, the casino bonus oozed out of every single sentence of commercial verbiage. It targeted player greed – ironically by greed itself.
The "bonus" has been the primary "agent provocateur" in this industry for both player and casino fraud. But like Frankenstein's creature, the bonus is a misunderstood beast: staggering and clomping around in the dark – it can be your worst nightmare, or tamed into something manageable and realistic.
Operators need to look at how some of their competitors keep good players; it's not by making offers "too good to be true", it's by providing players quality games, service, and other incentives. It's not by offering a "bonus" that demand impossible wagering requirements.
It's up to operators to kill the beast, but as long as their heads are in the sand, eradication of the bonus pandemic will never happen.
Fall From Grace Award – 2011
GoWild Casino just made it on to the Accredited section in May, but it didn't last long. In early November, a member was denied her €3600 in winnings because of bonus "abuse". This is what the support from an "Accredited Casino" told her:
"Hello Anja,
We trust all is well.
We would like to inform you that our risk and fraud department has denied your withdrawal.
During your game-play, fraud department noticed that you abused the bonus you received. Maximizing bonus offer and playing with large wagers is a clear violation of our Bonus Terms & Conditions:
3. The Casino reserves the right to decide in its sole discretion which activities constitute "irregular play" for bonus play-through requirement purposes from time-to-time and to withhold any cash-ins where irregular play has occurred to meet bonus playthrough requirements."
"After reviewing Anja's play history, our Risk and Fraud department have detected an abusive bonus play.
Player opened an account with GoWiild Casino, deposited maximum amount right away – maximizing the slot bonus offer using auto spin feature while setting up the auto spins to stop when the minimal play-through is complete.
Further more, Anja played only one game using the same bet amount throughout the entire game, making sure the minimum amount needed to complete the wagering has been achieved. Immediately after the player has requested a withdrawal"
When I saw this verbalism of utter nonsense, I knew that there was a serious misunderstanding of the Casinomeister philosophy – which can be found here – specifically bonuses.
After some pressure, mostly via public humiliation, the player was paid. Unfortunately for GoWild Casino, they were removed from the Accredited Section. The casino representative ensured me that this was a mistake, that they hoped to be back om the site soon. But at press time (January 2012), these ludicrous terms are still on the site.
Best Named Casino of 2011
Quirky, cool, and a little mysterious: Mr. Green is all three.
It's been around for a while, but it's been listed in our Accredited section for just a few months, Mr. Green is a fantastic casino running NetEnt games – Best Software Supplier 2011. "Mr. Green" gives credence to its creative directors; it's a really good name.
Worst Named Casino of 2011
Well, it's not a casino – but they are connected to the industry in a big way. Moneybookers changed their name to Skrill – too many bong hits in the board room? I don't know, but "Skrill" sounds like some crud you'd scrape off the bottom of your shoe after trudging through a Chinese fish market. Ewwww – bones 'n all.
Best Casino: no they're not – and it's one of the stupidest names I've ever heard of.
Stupidest Named Casino of 2011
iButlerCasino: has stupid written all over it. How many butlers has anyone seen in a casino? Zilch. But stupid goes a long way at iButler Casino.
The Best Affiliate Program of 2011
What does it take to win this award? Three things are specifically scrutinized.
1) The casinos that are being advertised – how reputable are they?
2)The relationship between the affiliate program's staff and the webmaster community – dedication to the player and webmaster community is a main concern.
3)The product – how intuitive is the website? Is the information that a webmaster needs easily accessible? Marketing materials – how user friendly is the site?
For the second year in a row – Affiliate Edge comes through with flying colors. The amiable Martyn Beacon deserves special recognition for being one of the best Affiliate Managers in the business.
Affiliate Edge's stats are a refreshing departure from the annoyingly clunky stats one gets from many aff programs. Affiliate Edge's stats were beyond any doubt created with the webmaster in mind: the website is intuitive, their stats are updated in real time, one can create and save reports, the creation of campaigns are a breeze.
Besides having some of the best staff around, the affiliate program is powered by some of the most touted and best managed casinos available – the Club World Group. Congratulations Affiliate Edge – job well done.
Brands:
Their brands:
Aladdin's Gold
All Star Slots
Buzzluck
Club World Casino
High Noon Casino
Manhattan Slots
Lucky Red
EDITOR'S NOTE: In 2017, Affiliate Edge had a hostile takeover and the new owners began detagging players from their affiliates and hire rogue operators to help run their operations. These awards were negated and we requested Affiiate Edge to remove the awards from their pages. If you are looking for the brands being run by the same people who had been awarded this award, please check out CasinoMax.
Most Annoying Affiliate Program of 2011
"Hi,
My name is Phil from MansionAffiliates, home of Casino.com and Mansion casino.com.
I have seen your site casinomeister.com and am interested in the advertising opportunities we could have together.
Please be in touch at your earliest convenience to discuss further.
Looking forward to hearing from you
All the best.
Phil
Philip Burns
Affiliate Manager
www.MansionAffiliates.com"
This spam mail, and scores of others received during the year, is what elevates this affiliate program above their peers. Mansion Affiliates is the most annoying affiliate program for the year 2011.
Each spam mail is the same. No salutation. Just a simple "Hi" – is this a good way to introduce oneself? Sure if you're 15 looking for a Facebook buddy. It's the classic "I have no f#%$ing clue about your website, but I REALLY want to work with you" email.
"I have seen your site fill in the name of the targeted website…" Yeah, right. You haven't looked at diddly squat. They didn't even bother to search the forum for this gem: Mansion Casino makes it official, will not discuss player issues..
If you don't have the common decency to do ten minutes of reviewing a website before trying to make a business deal, why should I give you the time of day? My inbox is full of similar if not identical emails from a number of affiliate "managers" from Mansion Affiliates. It's not only annoying, it's unprofessional, amateurish, and displeasingly aggressive. Delete. Delete. Delete.
I would suggest that any webmasters fed up with these spam mails send them a link to this award, or to most of the previous awards given in this category.
Best Casino Manager of 2011
Pat Harrison of 32Red wins this once again: zero problems per year is no accident. He is truly on top of his game. Cordial, efficient, fair, and ever so helpful. His competitors should take note on how he operates – it would only better the industry if they would do what he does. He walks the walk, and talks the talk.
Worst Casino Manager of 2011
The managerial team at Offsidebet.com can Hoo-Rah each other with this well-deserved accolade.
From Max Drayman – our "pitch a Bitch" complaints manager.
This problem came to light when a couple of players came to us with problems at Offsidebet. In the first case chat Support had told the player that Caribbean Stud counted 100% towards their bonus WR but the player's balance was later confiscated (and deposits returned) for insufficient WR: the casino now claimed that Caribbean Stub counted as a Poker game — only 10% toward the WR — even though it was not listed as such.
We approached the casino reps and were told (a) the player was suspected of fraud, then (b) the player was an experienced player at the casino and should have known that Caribbean Stud did not count 100% toward WR regardless of what Support may have told him, and finally (c) the player was a known advantage player and under their Terms they were free to take action against her:
If the deposit and/or bonus money granted is not used for the sole purpose of gaming or wagering and/or Offsidebet Casino is under the impression that there is a suspicion of abuse e.g. that players do not perform an appropriate level of gameplay in the casino, Offsidebet Casino reserves the right to blacklist the players, void all winnings and to refund the original deposit amount to the players.
As far as I could tell this — the "impression of suspicion" — was the real reason for the casino's action against the player.
In the second case, the player had racked up a nice set of wins on Roulette then went to use a few free slots spins the casino had given her. When she later went to withdraw the casino confiscated the winnings on the grounds that she had only used some of her available free spins. When I asked for clarification they said (a) she's a fraudster, (b) she's an advantage player, and (c) we can boot whomever we want (see Terms above).
Offsitebet can print this out and tack it up on their out-house wall. Congrats.
Biggest Disappointment of 2011
In 2010, one of the biggest disappointments for me personally was watching Betfair, which was once an Accredited Casino at Casinomeister, get thrown into the rogue pit for their "speak to the hand" attitude when it came to a major screw up by their casino staff. 2011 was another major disappointment – Betfair is still a rogue casino.
This past fall, it was reported that they owed a player $3.1 million, so they sent this money to a payment processor which will only piecemeal this payment to the guy – which will take several years. This underscores Betfair's aloofness when it comes to caring for their players. What is the player supposed to do if something happens to this payment processor? What if the payment processor goes bankrupt – or has its funds confiscated by some over zealous money grabbing police state?
As Jetset eloquently stated in our forum:
I think it is also worth noting that a player does not sign up to a processor – he or she signs up with the gambling company, in many cases relying on the reliability and reputation of that company to be assured of timeous and efficient payment. Betfair has apparently ducked that obligation and is simply waving the player off to a processor with a possibly questionable ability to pay the player what he is owed within a reasonable timeframe.
And then there was the huge betting blunder discussed here: Worst Blundering Screw Up 2011. The bottom line is, I expected a lot more from Betfair.
Biggest Disappointment of 2011 II
The Gibraltar Regulatory Authority believe there is such a thing as "Bonus Abuse".
A player posted in our forum, complaining that Swiss casino (licensed in Gibraltar) was not paying his winnings because he didn't play "in the spirit of the bonus." He lodged a formal complaint with the GRA thinking that the GRA would never uphold something as silly as this. He was mistaken. Their response was:
1. the Gambling Commissioner?s guidance paper already addresses the nature of your complaint; and
2. the operator has explained to you in detail the reasons for forfeiting your winnings, refunding your deposits, closing your account, and refusing any further custom from you. Swiss Casino has acted in accordance with its general terms and conditions that you agreed to when you registered, and the promotion-specific terms and conditions you agreed to when accepting the ? Welcome Bonus?. In other words, Swiss Casino told you that it would void your play, refund your deposits and close your account if you acted the way that you did.
On this basis, we do not see a reason to progress this matter any further.
Wow.
And yes, it's written in their operator guidelines:
Bonus complaints/abuse
Bonuses are a key part of online gambling. They are a marketing tool used to attract and retain bona fide customers. Bonuses are always covered by specific and sometimes complex terms and condition that require the customer to play a large number of games ('turnover rules), but only in certain areas (such as slots). Accepting a bonus will affect your ability to withdraw any money from the account.
These rules are designed to be fair to bona fide customers, but also to protect the operator from 'Bonus Abusers'. A bonus abuser is a player who is playing only to try and take advantage of (withdraw) the bonus and, in the opinion of the operator, has no apparent intention of becoming an ongoing customer. Some bonus abusers are organised, deliberate and sophisticated; others may be na?ve or simply have not read or understood the terms and conditions. The operator has the right to terminate bonus abusers' accounts and may or may not refund deposits.
Wow.
From Casinomeister's Glossary – the Babelmeister – Bonus Abusers: a term often used to describe the situation where a player is better at math than the casino manager.
From Casinomeister's Philosophy and Mission Statement:
Advantage Players
Advantage players are players who use bonuses and other legal ways in order to gain a mathematical advantage while gambling. Some casinos label these players "bonus abusers" which is a misnomer. Players can't be considered an "abuser" if the bonus has been legitimately offered to them. If casinos don't want bonus "abusers" then they should not offer these individuals bonuses. If a casino feels that a player is taking advantage of their "generosity" – pay the player and then stop offering bonuses.
---
It's extremely disappointing to see a regulator take such a operator-centric stance. The commission should be protecting player interests, not parroting the fears of bad casino management.
Most Annoying Forum Member of 2011
2011 was the "Year of the Troll". There was a concerted effort made by a number of misguided morons to undermine the Casinomeister community. Some of these people either were just way too bored with their lives, or angry about something they had no control over, or just enjoyed picking fights on the Internet. One thing for sure, we've pulled the weeds and the grass is a lot greener. The past couple of months have been exceptionally productive and enjoyable – to be an active member in our forum is just plain great.
So this is a group award to the ex-members who were booted out for being trolls. See you in the funny papers.
Forum Highlight of the Year
This past year there were a number of highlights each and every month – a menu of highlights you might say; something for each and every appetite. There was the Grand Privé wants to get out of the Rogue Pit thread where members felt they weren't quite ready to give these guys a break. There was the Christmas surprise from the DoJ, a must read for US Players and affiliates. The DoJ decided that the federal Wire Act of 1961 only applies to sports betting. Well, duh.
For our math heads – and those that are interested in casino payout percentages, there was the Questions about RTP thread, for those into ethics there was Nate's Casinos and Responsible Gambling thread. These are but a few sprinklings of majorly informative and/or entertaining threads this year in the forum – but this was not the highlight. The forum highlight of the year was the membership.
Towards the end of summer, the moderators and I were dealing with members baiting one another, flaming each other, hammering away at agendas, and bringing in a lot of negativity to what is normally a pretty enlightening and entertaining place. We (the moderators and I) felt that it was the membership that needed to work out these issues since this is a membership driven forum populated by adults. We did a little police work by closing a handful of trollish accounts (most of whom were participating in player fraud), and the rest of the work was done by our members.
So I salute everyone who has increased their social activity – taking back the forum into its progressive, amicable and effective position as one of the most productive and enjoyable forums on the planet. Thank you.
Meltdown of the Year
All TopGames Casinos are Down! DDos Attacks!!
Actually, this could possibly be the meltdown of the decade. Rome Casino/Top Gaming accused the Affactive group of casinos of launching a massive DDoS attack on their servers. What made this a spectacular event is that TopGame went to the forums (Casinomeister, GPWA, CAP) to announce this. Not only did they announce it, but made accusations of criminal activity.
Jaws hit the floor as the posts were made between the accuser – Rome Casino, and the accusee – Affactive. The verbal fisticuffs that began to fly were unprecedented – it was a trainwreck in slow motion. I shut the thread down and banned these iGaming Reps accounts mainly because it was unbecoming of an i-Gaming representative in our forum.
Imagine Ladbrokes, Fortune Lounge, Will Hill, or any other major contender in the online gaming industry posting these sort of threads. It boggles the mind. If these entities want to gain trust and respect from players and affiliates, they should look at some of their well heeled competitors and try to envision how they would have responded.
Stupidest Casino Trick of 2011
iButler Casino has not only a stupid name, but their licensed software had ripped off images from Rival Games. Not only were they using pirated images, their iGaming Rep in our forum opened a "player" account and chimed in here posing as a shill:
iButler they paid me on my MB account, I won a very small amount but I received the money in 2 days. I think they are ok, not many bonuses and games but it's a good start. Goog luck
Yeah, "Goog luck" with that one. This was the stupidest trick of the year.
Best Warning Robot of 2011
How could this be any easier? Vortran007 is the ONLY warning robot out there in cyberland. This year he has warned players about the Rushmore Group, Casino770.com, Slots Jackpot, the perils of the US market and much more.. Where would we be without Vortran?
He's my buddy; he's my sidekick. He's an integral part of Casinomeister's Webcast – and he's here to stay. Kudos to Vortran – job well done!
Check out Vortran007 on our YouTube presentations!
Best Minions of 2011
I just wanted to take time out and thank Max for his incredible work with the PABs throughout the year. I hope that the readership can show their appreciation as well by visiting his Amazon.co.uk wish list and buy him a book or something. He seriously deserves it.
I also want to give kudos to Webzcas for his untiring work as webmaster and the guy who keeps the wheels rolling in the background. And to Simmo! whose witty funny ha ha's and perspicacious reasoning is always appreciated. Thanks guys!
The Evil Player Award for 2011
In 2010, Gid88 had a non-payment of $83k from ThisisVegas Casino. The casino was adamant that this player was not as forthright as he was trying to appear to be, but the casino did not convince us that the the player was definitely a fraudster. So we were under the impression that this player should be paid. That was 2010 – this is now.
In August, the casino changed hands and the new casino rep contacted me to see about getting out of the pit. We decided to give them a chance if they could clear up any past issues – to include Gid88's non-payment. Their rep reopened their investigation, and came up with some damning evidence that this player was an absolute fraudster. He was caught out in a bundle of lies that really show the determination on how fraudsters work. As Max says here
The tenacity of fraudsters is part-and-parcel of being a fraudster, (in my experience). Typically they'll keep banging away at it until something either cracks (in their favour) or there is absolutely, positively no chance of success (meaning they got caught). It's a natural tendency for most of us to side with the determined underdog and that's exactly what the fraudsters who come here and post their BS "I've been misunderstood, give me money" stories are counting on.
Bottom line: vigorous declarations that 2 + 2 = 11 does not make it so, unless you get tired of hearing it and concede them the point, in which case they'll then and forever hold you to it, not to mention telling all their fraudster buddies that you're an easy mark
The grief that Gid88 caused is pretty substantial. But dealing with these type of players is par for the course in online casino land.
You can check out the entire thread here.
The Evil Affiliate Award for 2011
This award is given to those webmasters who are either ethically challenged, or who have allowed the lure of "big money" to cloud their vision and common sense. This year we have two:
In December, a thread was created by Slotmonster – an i-Gaming Rep – who was trying to find out information about a portal: Casinodeal.com
Recently I was contacted by a guy who named himself as Shawn Elliott from casinodeal.com, who wanted to be our affiliate. As our Aff Program just launched and there are only few affiliates registered, I was very glad that someone else wanted to register, but was a bit confused by Shawn's statement that they are very reputable website and were in the business since 1999, because I've never heard about them…
Well, our membership went to task illustrating that this portal had a number of misleading claims on its website – the portal has also spammed Casinomeister's forum in the past. This was all being discussed in this thread here, until lazouche Casinodeal's webmaster signed up and began to defend his website. Regrettably, he forgot to bring his manners with him. His idea of debate was to deny everything, make counter accusations – and to disrespect the membership and moderators. When asked why, if his portal has been the "most trusted" since 1999, why no one has heard of them, his response was:
So have we been around since 1999? YES, was it necessarily online? none of your business. Now it is, here we are.
That was just an example of his demeanor: belligerent, obnoxious, and just plain annoying.
While all this was going on, it was brought to my attention that he registered "casinomeisters.com. I reminded him that Casinomeister ® is a registered trademark and protected by international trademark laws. His answer:
I hope you also realize it's the internet Bryan. Your trademark remarks were put straight aside.
He demanded that I remove the Casinodeal thread because it was bad for business – and this is something we don't do – which I pointed out in our forum policies. So at press time, he is still holding this domain hostage.
He's banned of course: all three of his accounts: Casinodeal, lazouche, and ericfilato.
TopAff is our other awardee. Like an ambulance chaser, he was cruising through the forum, looking for players who were having issues with getting paid. Once finding his mark, he would then cut a deal between the player and casino for a fee. He also gave the casino the impression that he was working for me.
Class1casino had contacted me in April wondering if I could finally take them out of the Rogue Pit. They said that they had been in contact with one of my employees (Sven) and that the player was to be paid.
I'm like – WTF? Who's Sven?
It turns out that "Sven" is Topaff who had brokered a deal with the casino. They owed a player $37k from a progressive win that he had won with a limited payout bonus (max payout $5k) [see Worst Casino of 2011 (runner up)].
Topaff got them to pay the player $5K and he pocketed $1K.
The casino pretty much expected to get out of the rogue pit with this. Which they didn't. The full thread is here. Topaff runs the portal Bankrollking.com
Should Have Known Better Award
To William Hill Plc: I gave them a heads up years ago when they entered the deal in purchasing the CPays properties. The CPays casinos were run by some really messed up folk (see Most Annoying Affiliate Program 2006, 2005). If Will Hill had been more aware of what was going on in the affiliate and player community, they wouldn't have had this meltdown here. And they wouldn't have had that little trademark issue in the High Court of London with 32red.
Always remember to listen to the Meister.