What is Spin Bonus Abuse?
By Alex Smith, Last updated Jan 24, 2023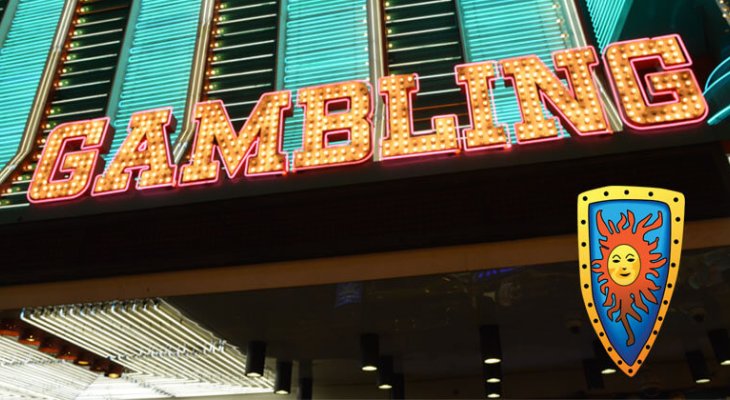 Today, virtually every online casino in the world offers casino bonuses in one form or another. Bonuses are a handy promotional tool to attract and incentivize new customers – and they are also used to retain existing players. After all, today's online gambling industry is more competitive than ever. Generous bonuses are a critical method for online casinos to ensure that players attempt to join their casino over a competitor.
With many bonuses, it's a win-win situation; the casinos enjoy a higher number of signups, and you can begin playing with more money than you would otherwise not have.
Thankfully, the vast majority of players today are honest; this means they agree to accept a casino's bonus terms and conditions and stick to them. However, some players try to abuse casino bonuses and make a profit without adhering to the terms. Breaching the terms and conditions of the casino bonuses is almost always against the casino's terms and conditions, and doing so will likely lead to your bonus being forfeited.
On this page, we will be looking at what casino bonus abuse is, with a particular emphasis on Bonus spin abuse. Firstly, let's take a look at what casino bonus abuse is.
What is Casino Bonus Abuse?
Bonus spin abuse is the intentional act of fraudulently joining online casinos and attempting to obtain their bonuses. This can include redeeming them multiple times, trying to withdraw bonuses without having completed the wagering requirements, or even, in extreme cases, using stolen credit card details to join a casino, claiming bonuses, and cash out.
Generally speaking, bonus abusers will search the web for new casinos offering signup bonuses and welcome promotions. They will then attempt to create multiple accounts and attempt to claim the bonuses more than once – and in most cases, bonus abusers will be looking for no-deposit bonuses.
Thankfully, casino technology is very advanced today. This means that catching bonus abusers is – usually – very easy. However, some of the more sophisticated criminals will go as far as to use fake IDs, stolen identities, stolen payment methods, and use VPNs to try and circumvent the operator's "Know Your Customer" requirements.
Claiming Casino Bonuses: Types of Casino Bonuses Abuse
While bonus abuse is much less common than it used to be, it is still out there. Below, we will look at some of the most common types of casino bonus abuse. You see, serial casino fraudsters will try one method, and if it fails, they will simply move on to another.
Bonus Hunting
Bonus hunting is the most common form of bonus abuse, and while some players argue that it is not fraudulent or deceptive, it is against the terms and conditions of most casinos. Bonus hunting involves actively scouring the web for brand-new online casino promotions. The bonus hunters will then join all of the casinos they can make that offer these bonuses in the hopes of completing the wagering requirements and being able to cash out.
If the bonus hunter loses, they will simply move on to another casino. Of course, most bonus hunters will attempt this using no-deposit bonuses. This means they are not subject to any financial liability if things go wrong; they are not out of pocket aside from their time.
Ignoring the Terms and Conditions
All bonuses and promotions at online casinos come with restrictions and terms. Whenever you claim a casino bonus, you will notice a link that details all of the fine print covering everything from the games you can play, the maximum stake you can bet while playing with bonus funds, and more. For example, live casino games are almost always excluded from being played with bonus money, as are other casino table games and even some video slots.
Today, most online casinos employ cutting, state-of-the-art technology which automatically prevents players from redeeming bonus money on a restricted game. However, some bonus abusers will try to deliberately circumvent these blocks and play banned games with a shallow house edge, increasing the chances of completing the wagering and securing a cash-out.
Using Multiple Accounts
Almost all online casinos only allow one person to hold one account. Some casinos go as far as stating that only one person per household may open an account. This is to try and prevent bonus abuse. Most casinos monitor the IP addresses of players who sign up.
However, bonus abusers attempt to circumvent this IP check by accessing the site using a proxy or a VPN. A VPN allows you to mask your identity and appear from somewhere you are not. Thankfully, technology is better than ever, and many casinos can now detect a player accessing their website using a VPN.
Claiming Multiple Bonuses
Claiming multiple bonuses is a bit of a grey area. Some casinos – especially those part of a large casino group – will only allow a new player to claim a welcome bonus at one of their casinos. For online casino groups that operate over 100 different casino sites, it's only natural that some players inadvertently try to claim more than one bonus and different sites. When players make honest errors like this, casinos sometimes show discretion.
However, a common tactic of serial bonus abusers is to mask their identity, create multiple accounts, and claim a bonus multiple times. This type of bonus abuse has cost casinos millions of dollars over the years, which is why verification checks are so prevalent in today's online gambling world.
Using Collusion
Collusion play methods are one of the more unusual types of bonus abuse – and it's also one of the hardest for casinos to monitor, track, and prevent. Collusion involves two or more players working as a team to try and scam and deceive the casino out of money. For example, a fraudster could organize a group of tens of players to sign up and join the casino – only to require these players to forward them all of the bonus winnings.
Another rarer form of collusion play method is when several players join a casino – or, more commonly, a poker site – and all play at the same table, collaborating to affect the game's outcome and walk away with the casino's money.
Wagering Higher Than Allowed
Most casinos impose wagering requirements on their bonuses. Another type of online casino abuse involves claiming a no-deposit bonus and placing a large bet on a game with significant win potential. Even if the win is unlikely, the fraudsters hope they get lucky every time. If they can, they can turn their small no-deposit bonus into a potentially significant cash-out.
This is one of the reasons why most casinos impose a maximum bet limit on bonus funds. Typically, you will not be able to wager more than five dollars – or 10% of your remaining bonus balance – at once. Many casinos now have automatic software that blocks any bets higher than the ones allowed, making this bonus abuse redundant.
Saving Bonuses
Saving Bonuses is another grey area. It's become much more popular since the rise of YouTube gambling streams, many of which run so-called bonus hunts where they collect as many bonuses as possible and open them all at once for the viewer's entertainment.
While most people do not consider this fraudulent activity, casinos do not look at this strategy favorably, and many choose to classify it as bonus abuse. If you would like to do a bonus hunt, it is best to wait until you are not playing with bonus funds. Alternatively, you can reach out directly to the casino's customer support team to ask them whether they allow this or not.
How do Online Casinos Find and Fight Bonus Abusers?
So far, we have covered some types of bonus abuse. We have also touched upon the fact that most casinos now employ state-of-the-art technology to automatically detect and ban bonus abusers. Below, we will be looking at some of the detection methods used and some of the safeguards casinos put in place to limit the chance of bonus abusers' success.
Tracking IP Addresses
One of the first lines of defense against bonus abusers is tracking IP addresses. Your IP address will be automatically recorded by the casino's server whenever you join an online casino. This does not mean they can see exactly where you live, but it does mean that your account will be tied to a specific IP address.
If you try to join the casino using a new account, their system will automatically flag you as having opened two accounts. They will ask you if someone else is playing at the casino. This is a grey area, as some casinos allow more than one player to join per IP address, while others only allow one player per IP address. Fraudsters will use a VPN to circumvent this.
Monitoring Wagering Requirements
One of the most successful countermeasures online casinos have taken against fraudsters and bonus abusers is the introduction of wagering requirements. Believe it or not, many years ago, wagering requirements didn't exist. This made it incredibly easy for bonus abusers to cash out bonuses before the casinos could cotton on quickly. Of course, there is also a financial incentive for casinos to impose wagering requirements and bonuses as they decrease the likelihood of players being able to turn the bonus money into real, withdrawable cash.
Wagering requirements simply mean you must play through the bonus several times before it can be withdrawn. For example, if you claimed a $10 no-deposit bonus with wagering requirements of 10X, you would need to wager the bonus ten times – staking $100 – before the bonus money is transferred to your cash balance.
Wagering requirements make it incredibly difficult for fraudsters to claim no-deposit bonuses and cash out. However, some more sophisticated fraudsters still find ways around this, although we will not be detailing their methods here as we do not want to encourage this behavior.
Monitoring Betting Patterns
Some large online casinos – including those that operate on white-label systems – have state-of-the-art live monitoring systems to detect inconsistencies with a player's gameplay. While most casinos do not publicly tell you what factors they monitor, experts generally agree that things such as making huge bets or using volatility arbitrage are likely to flag your account up.
Casinos also look at betting patterns to detect any abnormalities. If they suspect anything, they will run additional checks on your account and delay your withdrawal until they are satisfied that you have not broken any rules and are not a bonus abuser.
Excluding Certain Payment Methods
Back in the day, when bonus abuse was far more prevalent, fraudsters used two primary payment methods to defraud casinos; Skrill and Neteller. Both of these services allowed you to join with minimal information, and bonus abusers were simply creating multiple Skrill/Neteller accounts, joining casinos, claiming bonuses, and cashing out.
As a result, almost every online casino has imposed a blanket ban on using these payment methods to claim bonuses. You can still make deposits and withdrawals using Skrill and Neteller, but you will almost always find that you cannot claim a welcome bonus if you choose to deposit this way.
Country Restrictions
Unfortunately, fraudsters tend to operate from several recurring countries; casinos have had significant issues with organized crime groups from Russia, Israel, and even North Korea – and this is one of the reasons why many casinos and specific countries from claiming a casino bonus solely based on the location.
This sucks for honest players from those countries, but you must remember that casinos are businesses – and profit margins are nowhere near as big as you might think. They have no choice but to take these measures to protect themselves financially.
How to Avoid Bonus Abusing Yourself
Provided you play honestly and don't deliberately break the terms and conditions, you shouldn't have any problems provided you are playing at a reputable casino. However, below, we are going to point out some of the things you should be aware of – dos and don'ts, if you like – to avoid flagging your account as a potential bonus abuser.
Don't Place Large, Irregular Bets
When you are playing with your cash, you can wager as much or as little as you like. However, when playing with bonus money, you should avoid making big bets on games that count towards the wagering requirements of your current casino bonuses. While there is absolutely nothing legally wrong about placing big bets – or playing high-variance games – casinos generally frown upon this behavior. Some sites have even included a clause in the terms and conditions stating that irregular gameplay can be grounds for bonus forfeiture.
Don't Join a Site Twice
It should go without saying that you should never join an online casino twice. This is a surefire way to lock both of your accounts, and any money in your account could also be confiscated. If you lose your login details for a particular casino, do not open a second account without contacting the casino's customer support team first. If you want to claim multiple casino bonuses, you are much better off joining several casinos instead of creating more than one account at one site.
DO Read the Terms and Conditions
The best thing you can do to avoid accidentally breaking any of the terms and conditions of the bonus you are thinking of claiming is simply reading through the terms and conditions. Today, most casinos – especially those in the UK – are required to make their bonus terms and conditions as straightforward as possible. If you don't understand any of the term's clauses or want further clarification, don't be afraid to reach out to the casino's customer support team, who will be more than happy to help you.
Don't JUST Deposit with Bonuses
If you want to claim online casino bonuses – and there's nothing wrong with liking a casino bonus, if you don't want to be accused of casino bonus abuse, make sure you don't just claim online casino bonus offers. While every online casino site understands that players want to claim a bonus, abusers are, unfortunately, out there – and online casinos have to protect themselves from needlessly giving away bonus cash to casino bonus abuses.
Related Articles you Should Read