Who is the Richest Casino Owner?
By Alex Smith Jan 16, 2023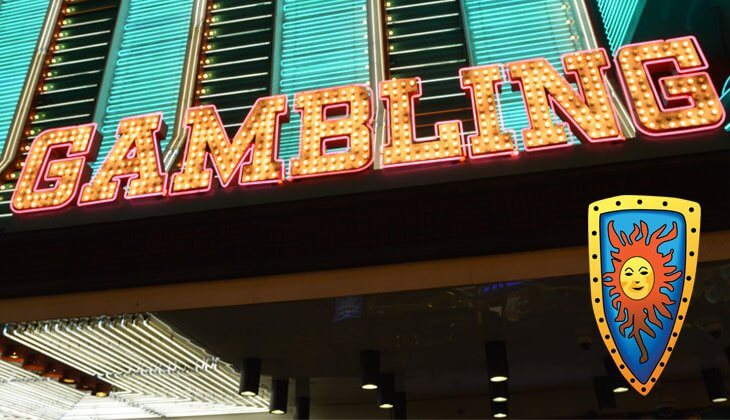 It should come as no surprise to learn that the land-based casino industry in the US is big business. This multi-billion-dollar industry attracts millions of players every year – from around the world – and the casino business, if successfully cracked, is one of the most lucrative for business owners.
Some of the wealthiest casino owners are based in Las Vegas – and on this page, we will be looking at the richest casino owners who own a gambling business. While many of the richest casino owners are based in the US, some have since expanded their operations overseas – and we'll find out all about it later in this post.
Sheldon Adelson – a True Las Vegas Mogul & Owner of the Las Vegas Sands Corporation
According to Forbes, Sheldon Gary Adelson is worth a staggering $33.5 billion – giving him the number one spot on this wealthiest casino owners list. Sheldon Adelson has made – and lost – tens of millions of dollars throughout his adult life, and his first claim to fame came in 1979 when he launched Comdex. Comdex was a Las Vegas-based computer trade exhibition.
Soon after he decided to enter the land-based gambling business, Sheldon Adelson started to develop his empire – and it's called the Las Vegas Sands Corporation. This all started when he purchased the Sands Hotel and Casino – based in Las Vegas – for a reported $128 million.
However, after a honeymoon in Venice, Sheldon Adelson decided to demolish the Sands resort and build a new hotel; the new venue was called The Venetian, which cost a record-breaking $1.5 billion to complete. To this day, it remains one of the most popular land-based casinos in the world.
Sheldon Adelson is also one of the few casino owners to develop brands overseas; for example, he entered the Asian land-based casino industry in the early 2000s, opening Sands Macau, the island's first Las Vegas-style casino. It opened its doors in 2004. According to some reports, Sheldon Adelson's net worth grew by $1 million per hour – EVERY hour – for two years, making him not just one of the richest casino owners in the world – but also one of the United States' richest businessmen.
The casino business continued to be lucrative for Sheldon Adelson, who opened the Marina Bay Sands resort in Singapore in 2010. It cost a staggering $5.5 billion; at the time, it was the most expensive building in the world. Unfortunately, Sheldon Adelson passed away in 2021 at the age of 87. His wife, Miriam, continues to own more than half of the Las Vegas Sands Corporation – and she has a net worth of around $27.7 billion. While the gambling market / American casino magnate may have passed, several casinos he opened now run online gambling portals – and many of his land-based casinos operate poker games, too.
Tilman Fertitta – Owner of the Golden Nugget Casinos
Tilman Fertitta is a prominent casino investor and casino executive who initially made his money during the real estate boom in Houston in the late 1980s. However, he soon decided to enter the gambling market, opening various casino enterprises – and subsequently became one of the richest casino owners in the land-based gambling industry. However, he continued to run other businesses, purchasing some of the world's most recognizable brands, including Bubba Gump, the Rainforest Cafe, and Joe's Crab Shack.
In 2005, Tilman Fertitta purchased the Golden Nugget Hotel and Casino – and it's reported that he paid a whopping $295 million. While Tilman Fertitta isn't the wealthiest casino owner, his net worth is similar to that of Donald Trump – coming in at around $7.9 billion.
Tilman Fertitta also dealt directly with Donald Trump; for example, he replaced the Donald Trump Marina casino in Atlantic City – striking a great deal with Donald Trump. Some of the land-based casinos operated by Tilman Fertitta have also opened online casinos – furthering the mogul's reach even more!
Phil Ruffin
Phil Ruffin started earning money by opening convenience stores, which proved lucrative, and he soon moved into the hotel business. In 1995, when he was 60 years old, Phil Ruffin decided to enter the gambling business. Today, his estimated casino worth is some $3.1 billion – this wealth comes mainly from his Crystal Palace resort in the Bahamas and the Frontier Hotel and Casino in Las Vegas. He's also a casino executive – despite being 87 years old.
More recently, Phil Ruffin has purchased other casinos; Treasure Island Hotel is one of them, and Circus Circus is another. When he acquired these properties, they both went through extensive renovations – boosting the estimated casino worth of the mogul even more!
Lorenzo and Frank Fertitta III
Lorenzo and Frank Fertitta III are two brothers – both who are third cousins of Tilman Fertitta – and they each have a net worth of around $2.6 billion. Interestingly, Lorenzo and Frank Fertitta III have insanely similar career paths – and they both entered the land-based casino business at a very early age, thanks to their father. The latter launched Station Casinos back in 1979. Station Casinos was initially launched as a way for locals to enjoy gambling in a laid-back atmosphere – but it soon became one of the largest land-based casino operators in Las Vegas.
After working for Station Casinos as young men, Lorenzo and Frank Fertitta III led the company to its first IPO once their father retired in 1993. Together, Lorenzo and Frank Fertitta III raised $294 million, and they ended up becoming principal shareholders and co-founders of Station Casinos Inc.
As some of the richest casino owners in the world, Lorenzo and Frank Fertitta III were also both early investors in the Ultimate Fighting Championship – the UFC – and they purchased the fight promotion company back in 2001 for just $2 million. In 2016, Lorenzo and Frank Fertitta III sold their shares for an estimated $4 billion.
In addition to carrying on the legacy of their father's bingo business and casino operation, Lorenzo and Frank Fertitta III now run several hotel casinos, including Red Rock Casino and Spa in Las Vegas with Sunset Station in Henderson, Nevada.
Elaine Wynn and Steve Wynn – Owner of Wynn Resorts
Elaine Wynn has often been nicknamed the Queen of Las Vegas – and, along with her ex-husband, Steve Wynn, he helped to transform the land-based casino industry in the US – becoming one of the richest casino owners in the world. Together with Steve Wynn, Elaine Wynn launched Mirage Resorts back in 1973 – and this Wynn Las Vegas resort would become one of the most iconic brands in the city, including land-based casinos like The Mirage, Treasure Island, and The Bellagio.
Elaine Wynn has since developed several other casino properties – all under the Wynn Resorts brand – and currently, they operate six hotel casinos, two of which are in Vegas, three of which are in Macau, and one of which is in Boston. Elaine and Steve Wynn split in 2010, evenly splitting their 38% stake in Wynn resorts. In 2018, following sexual misconduct accusations, Steve Wynn sold the remainder of his shares – making Elaine Wynn the largest shareholder today. 
Related Articles you should read