Chargeback Gambling Debt UK
By Quinton, Last updated Nov 6, 2023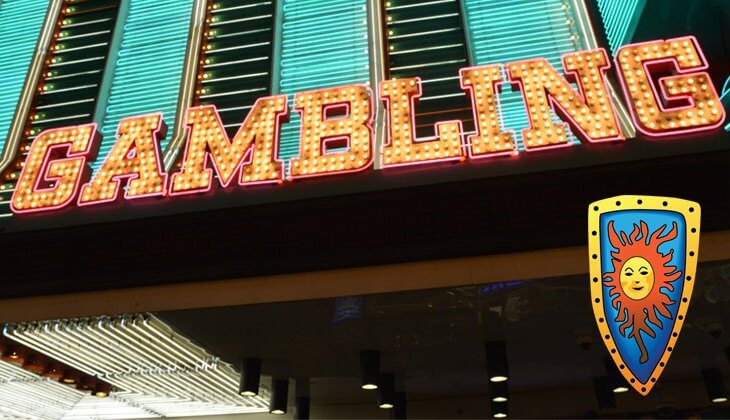 With the popularity of online gambling continuing to grow in the UK, more players are running into issues with gambling companies and looking into options for recouping losses or disputed transactions.
One method that comes up a lot here in the Casinomeister forum is requesting a chargeback from your bank to reverse a gambling transaction. But can you dispute charges and request chargebacks from online casinos and betting sites? Let's look at when chargebacks may be an option for gambling transactions in the UK.
Thankfully, all betting companies must have a rigorous complaints procedure in place – and any online gambling business that accepts real money bets is held to strict standards by the UK's Gambling Commission. This includes being linked with an ADR (Alternative Dispute Resolution) service.
So, most of the time, gambling businesses can resolve your issues before it gets to the chargeback stage. However, we appreciate that not all betting companies act in good faith – so let's look at what's involved with filing a chargeback against a problem gambling site.
See Also
Can You Dispute a Gambling Transaction?
In the past, UK gamblers had an easier time disputing gambling transactions through chargebacks, thanks to the protections offered by credit cards under Section 75 of the Consumer Credit Act. However, recent UK gambling regulation changes now prohibit using credit cards for gambling transactions. This means most UK gambling payments are made via debit card instead.
The problem is that debit cards do not offer the same simple chargeback process as credit cards. While not impossible, debit card chargebacks for gambling transactions are more complex, and the odds of them succeeding against a gambling business are much lower than before. Now, if you want to issue a chargeback against a gambling problem site, you have to go through your bank directly and provide solid evidence that the gambling company did not uphold their end of the transaction.
While services like Alternative Dispute Resolution arbitrators exist, this isn't always enough. This is why the Gambling Act specifically mentions chargebacks – and how they are possible against any gambling business licensed within the UK.

However, gambling businesses often shy away from this fact. For example, they may claim chargebacks are not allowed on debit cards or that you'll need to pay a considerable fee if your chargeback is unsuccessful. This is all untrue.
Suppose you have genuine grounds for a dispute and can convince your bank – with documentation – that gambling businesses have breached their terms and conditions or violated the terms of the many financial protection acts in the UK. In that case, you may be able to get your money back.
Note: If you have a gambling addiction and lost money – and want to claim that the casino should have picked your gambling problem – it's unlikely you have a case. We often see problem gamblers in the Casinomeister forum, and while it's sad, problem gambling is no excuse for issuing a false chargeback. More on this – and the potential repercussions – later on.
What Reasons Can You Issue a Chargeback Against Gambling Companies?
There are several scenarios where lodging a chargeback against a gambling company may be warranted and successful:
Charged Twice For One Transaction
One of the most straightforward cases of a legitimate chargeback is when an online casino or betting site accidentally bills your credit card twice for a single transaction. Technical errors often cause this double billing, and it's usually sorted out quickly through the site's internal complaints procedure.
For example, if you made a £50 deposit, but the casino site glitched and charged you £100 while only crediting your account with £50, you have a right to recoup the "lost" money. Statements showing the duplicate charges will help prove your case for the chargeback if the online casino is uncooperative.
The Casino Refused To Pay Out Legitimate Winnings
Another situation where a chargeback could recover your money is if an online casino refuses to pay the legitimate winnings you are owed. If you followed all the site's terms, didn't breach any bonus terms – and the casino continues to refuse to pay you – you might be able to claim your deposits back. However, you must usually go through the Alternative Dispute Resolution service first.
If this happens, you must save all documentation showing your play was within the rules. Try to get documentation showing that the site acknowledged your winning was legitimate – and that they simply refused to pay you for no valid reason.
Charged Without Gambling
Another situation where you'd have a strong case for a chargeback tied to gambling is if you are charged by a gambling company even though you have never placed bets or gambled with them.
For example, if you receive charges on your credit card statement from an online casino, sportsbook, or other gambling sites with which you have never visited or opened an account AND you are certain you never engaged in transactions with that gambling business, you can dispute the charges as unauthorized and request chargebacks to remove them from your account.
However, this will usually be treated as fraud – and your card will probably be blocked and replaced, as the bank will assume someone else made a deposit.
Deposited At a Scam Casino
Additionally, suppose you deposited funds at an online casino or betting site that ended up being a scam operation or didn't hold a valid UKGC license. If this has happened to you, you might be able to charge back deposits you made there – but it appears that some UK banks are much more receptive to this reason than others.
The onus will be entirely on you to prove the gambling business involved is operating illegally.
The Casino Violated Its Terms
Lastly, if an online casino fails to follow its terms and conditions, that breach opens the door for a chargeback if you lose money. For instance, if the games on the site are not functioning correctly or as advertised, but the casino ignores the issues and continues taking your bets, you may be able to claim the games were not fair or as described. Again, the burden of proof will, unfortunately, fall on you.
Using Chargebacks Appropriately
While chargebacks are an option in the scenarios above, it is essential to use them appropriately and not abuse the process. You should not attempt to dispute a gambling loss just because you lost or are disappointed with your betting outcomes. There needs to be a legitimate dispute over services not rendered as expected.
Also, avoid chargeback fraud – do not purchase just to wrongly dispute it later with your bank for a refund. This is illegal. Only dispute transactions you made in good faith but did not receive the product or service expected from the gambling site.
With the proper evidence and circumstances, you can potentially achieve chargeback success with disputed gambling transactions. However, you are advised to use an Alternative Dispute Resolution service first, as the UKGC legally appoints them and is the best option in most cases.
How To File A Chargeback
The first step in filing a debit card chargeback is to contact the merchant or company that charged you and try to resolve the issue directly. Explain why you are disputing the charge and ask them to refund the transaction. If the merchant refuses to issue a refund, it's time to contact your bank and formally dispute the charge.
Contact the bank that issued your debit card, whether it's your main bank or a different institution. Explain to them you wish to dispute a charge and file a chargeback. They will open a case and provide you with the necessary dispute form to complete. This form details the amount of the charge, the company it came from, and the date it was posted. They will then ask you to provide a full explanation as to why you are disputing the debit transaction. They will ask you to justify why the chargeback is valid.
Provide as many details as possible on the dispute form – including copies of invoices, communication attempts with the casino(s), screenshots, and all other documentation that supports your claim. Attach these to the form and submit everything to your bank per their instructions. This can often be done online, by email, or by visiting your local branch.
Once your bank receives your dispute, they will investigate your chargeback claim. This typically takes 30-60 days. The bank contacts the merchant to get their side of the story, and they will then decide based on the evidence provided by both sides.
If the bank decides your chargeback is warranted, they will credit the disputed amount to your debit card account and debit the funds from the merchant's account. If the bank rejects the chargeback, the charge remains on your account.
The Risks Of Wrongful or Fraudulent Chargebacks
Committing chargeback fraud on gambling transactions breaks several UK laws and can lead to substantial penalties. The Fraud Act 2006 explicitly lists false chargeback claims as a fraud offense. Those who knowingly make baseless or bogus chargeback claims on gambling payments face prosecution for fraud!
If convicted, the penalties can include hefty fines and even imprisonment, spending on the severity of your chargeback deception, and the amount of money you tried to defraud the company. There is no minor slap on the wrist for chargeback fraud – it is treated as a financial crime, and if caught, you can expect that both bank and the gambling business involved will press charges.
In addition to criminal prosecution, those lodging fraudulent chargeback claims against a gambling business may also face civil legal action. The gambling company can sue for compensation and damages related to the fraudulent chargebacks. This can include reimbursement for all fraudulently disputed transactions, legal fees, bank charges, and other costs incurred responding to the bogus disputes.
On top of legal repercussions, those who file false chargebacks face being outright banned from gambling sites and blacklisted. If this happens to you, and you didn't go through the proper complaints procedure – you will likely look like one of the many problem gamblers who try their luck with this method – and it could end up doing you a lot of harm later down the line!
What Does The Gambling Act and the UKGC Say?
The UK Gambling Commission is the regulatory body that oversees gambling operators and activities in the United Kingdom. They provide licenses to approved gambling companies and enforce standards.
In their guidelines, the Gambling Commission acknowledges that customers have a legal right to request a chargeback from their bank in certain disputed situations, such as if the gambling operator breaches their terms and conditions.
However, the Gambling Commission stresses that chargebacks should not be abused or misused. They believe consumers cannot legally file chargebacks because they are unhappy with gambling losses or outcomes. There must be a legitimate contractual discrepancy to justify a chargeback. As mentioned earlier, the UKGC recommends players go to an Alternative Dispute Resolution service first, as this is usually the best chance of getting your money back if your claim is legitimate.
The Gambling Commission also requires licensed operators to have an internal complaints process that customers should use before pursuing bank chargebacks. Operators must also be prepared to provide evidence to banks investigating chargeback claims when requested promptly.
If the Gambling Commission receives repeated chargeback disputes against a particular operator, they may open an investigation into that company's practices. Significant chargeback activity could indicate potential breaches of licensing protocols.
Can You Complain to the UK Gambling Commission?
If you believe you have a valid reason for a gambling transaction chargeback, but your bank rejects your claim, you may have additional options for pursuing the dispute further:
First, contact your bank to request the full details and evidence behind why they denied the chargeback. Review this and determine if you have additional information that could strengthen your case and potentially appeal the decision. Sometimes supplying supplemental documentation can help overturn an initial denial.
You can also take the issue to the Financial Ombudsman Service. This free, impartial service helps settle unresolved disputes between consumers and financial institutions in the UK. If you feel your bank did not properly investigate or wrongly rejected the gambling chargeback, the Ombudsman can reopen the complaint.
In some cases, you may be able to take the casino or gambling company itself to small claims court over the disputed transaction. If you have strong evidence, you may convince the court to award you monetary judgment, although be aware that if the court rules against you, you may be ordered to pay costs running into the thousands of pounds.
While the UK Gambling Commission does not directly intervene in private chargeback disputes, you can lodge an official complaint about the gambling company's handling of the issue. The Commission could take disciplinary action if the operator violated license protocols related to the chargeback complaint. Unfortunately, their reluctance to get involved with specific cases has caused many issues in the past – and is likely to continue doing so moving forward.