How To Do A Successful Chargeback On A Online Casino
By Alex Smith, Last updated Mar 16, 2023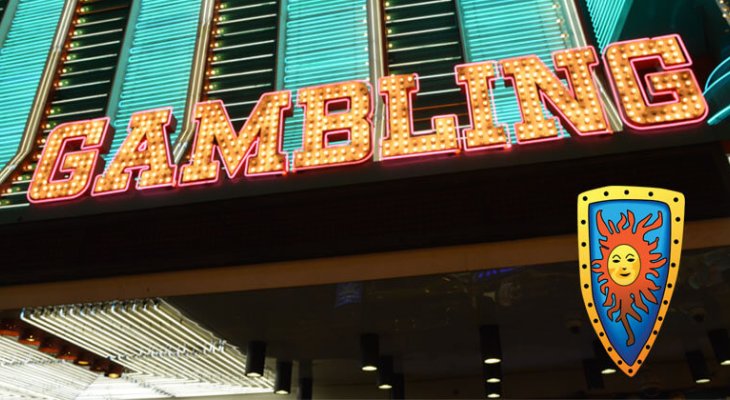 With anything in life that involves real money, there are situations where things can go wrong. Unfortunately, most of the time, players are at the mercy of online casinos regarding their winnings. If a casino decides to be stubborn and refuses to pay you for whatever reason, you are often left with limited options.
This is why playing at a reputable casino with a good reputation is so important. If you want to find a trustworthy casino that treats its players fairly, make sure you choose one of the accredited casinos at Casinomeister.
Don't Get Taken Advantage: Use Our List Of Accredited Casinos To Find The Most Reputable Casinos
All of our accredited casinos have been hand-picked by our team of online gambling experts. They undergo regular audits to ensure they are treating players fairly, and if you run into any problems while playing at one of our accredited casinos, we can step in and help.
However, if you have played at a shady casino and run into problems, there is one final solution; a chargeback. A chargeback is a claim made with your bank against the casino, and it is designed to allow you to get your money back if you have been cheated or defrauded.
On this page, we are going to be taking a look at what online casino chargebacks involve – and how you can go about making one yourself.
See Related: Want to See How Bad It Can Be? We Maintain An Updated List Of Rogue Casinos
Online Gambling Chargebacks Explained
Here is what Investopedia has to say about chargebacks:
"A chargeback is the payment amount returned to a debit or credit card after a customer disputes the transaction or simply returns the purchased item.
The merchant or the cardholder's issuing bank can initiate the chargeback process. Merchants typically incur a fee from the card issuer when a chargeback occurs.
Federal law requires card issuers to offer chargebacks within 60 days of the billing date. There is a fee for initiating a chargeback, so resolving disputes with the merchant is preferable if possible."
It's important to realize that your bank will not automatically take your side when you file a chargeback. In most situations, they will open a thorough investigation.
All banks have dedicated teams that will handle chargeback issues. If you would like to file a chargeback complaint with your bank, you simply need to call them. Some banks can take chargeback requests over the phone, while others will ask you to fill in a form to initiate the process.
From Our Player's Forum
Reasons to Make an Online Casino Chargeback
While most players will only ever file a chargeback in legitimate circumstances, some will try to defraud legitimate casinos by filing chargebacks. As a result, you should be prepared when you file a chargeback that the casino will fight back – and even if your chargeback is successful. You receive the money back; there's a good chance you will be blacklisted from the casino you are playing at and any other sites operating under their gaming license.
In general, there are three main reasons why players may want to initiate a chargeback. We will take a look at these reasons below.
Service Not Provided
One of the most common reasons for initiating a chargeback is that the service you were expecting to receive was not provided. For example, if an online casino happily took your deposits but did not let you play any of the casino games – or place sports bets – then this would be a pretty clear-cut case of the service not being provided.
It gets a little murky when you look at when casinos ban players – for example when they find out a player was self-excluded at another casino operating under the license. In these situations, casinos claim they have no obligation to return deposits, but some banks and credit card issuers see it differently. You should generally receive your deposit back if you sign up at a casino and cannot play, but if you do not, initiating a chargeback is generally perfectly acceptable practice.
Games Were Fraudulent
If you believe that the casino games you are playing were rigged, and you have a legitimate claim to file a chargeback. Play at a legitimate casino. All of their games will use third-party regulators and auditors to ensure they are eligible for certification.
For example, here's what the UKGC says about frequent game testing:
"The requirement for annual games testing audit applies to those licensees that hold a gambling software license and a remote bingo operating, remote bingo (game host), remote casino, remote casino (game host), remote general betting (standard) (virtual events) or remote betting host (virtual events) Generally this will include those licensees that have assumed responsibility for games testing (for example, from a software supplier or content developer). The audit must be carried out by a Commission-approved test house and will:
Check a randomly selected sample of major and minor updates (to confirm that they did or did not require external testing). Section 3 and Annex A provide further detail of major/minor updates
confirm that license holders have adhered to required change controls (applicable elements as contained in Section 6 of the testing strategy)
confirm the list of games made available to consumers served in reliance of a Commission license
confirm licensees have in place effective live RTP monitoring processes."
If you feel the games were fraudulent, you have a legitimate claim to a chargeback. However, the burden of proof to show that the games were unfair is entirely on you – unless you have access to the game's source code, this will be virtually impossible.
If you play at a reputable casino and choose game developers like NetEnt, Quickspin, and Pragmatic Play, you can never encounter fraudulent games. The only casinos you might run into this problem at are those located in Russia, Costa Rica, and Panama – and in almost all of these cases, the casinos do not have a valid operating license.
If you want to see whether a casino is licensed correctly, simply head to the footer section of their website and see whether they display information about the gaming license. If they don't, you can be pretty sure that the casino is operating illegally – and if this is the case, you should run away as fast as you can.
You Didn't Order the Service
Arguably the most commonly-abused reason behind a chargeback is to simply claim that you did not authorize the payments that appear on your bank or credit card statement. To try and minimize these fraudulent claims, most online casinos today require users to provide a government-issued ID, including a photo, when first registering an account, along with proof of address.
Unfortunately, if your card was used fraudulently, it can be tough to prove that you did not authorize the transaction. This is why many players prefer to make deposits with a credit card. When you use a credit card over a debit card, you have an additional layer of protection. Most credit card providers are required by law to refund any unauthorized transactions you claim that you didn't make. Unfortunately, players in the UK, for example, can no longer use a credit card at online casinos.
If you notice unauthorized charges on your bank or credit card statement, you must contact your bank as soon as possible. They will open a complete and thorough investigation, and if you legitimately did not make deposits using your card, you will likely get the money back.
What Happens When You Make a Chargeback Request?
While every bank and credit card provider has a slightly different approach to dealing with chargebacks, most will follow standard practice. Below, we will walk you through some of the critical steps involved when you make a chargeback – and what to expect when you file one for yourself.
Bank Review
The first thing that happens when a bank receives your chargeback request is they will determine your eligibility – and decide whether or not you are eligible for a chargeback. Unfortunately, this can be quite a grey area, as it is often up to the bank to determine whether or not you are eligible – there is no set list of criteria to follow, and many times, things can get a bit murky – a lot of it is open to interpretation.
Once the bank has decided that you are eligible for a chargeback, most will issue a temporary refund to your account. Provided your chargeback is successful, this money will never be deducted from your account. However, if your chargeback is later denied, the bank will automatically take this money back – and this could put you into a negative balance if you have only spent the cash, so keep this in mind.
Most banks will ask you several questions when you file a chargeback dispute. Some are happy to do this over the phone, while others will ask you to reply to an email they sent. Only once you have provided all the information the casino requests, will they be able to proceed with your chargeback request.
Bank Notice to Issuer
Once you have opened a chargeback request with your bank, they will send what is called a notice to the company you are filing a chargeback against; for this page, we will assume this is an online casino.
This request will first go to the casino's bank, and it will then reach the financial team. They will go over the chargeback and, in most all cases, begin to prepare documentation to fight against it. Unless there is an obvious case against the casino, and it's evident that the chargeback is justified to all parties involved, the casino will almost always fight the chargeback.
We should also point out that this process can take quite a long time. Everything needs to be done via snail mail, so there is a physical track record, and this can mean it can take days – or sometimes even weeks – for correspondence to reach the casino from your bank.
Back and Forth
A back-and-forth process will begin if the online casino decides to dispute the refund – which they will almost certainly do. The casino will be provided the chance to give evidence to your bank or card issuer to dispute the charge, and your bank will then review this information. Your bank may request additional information from the casino, and this back-and-forth process can take some time while documentation is prepared and reviewed.
Unfortunately, there is little you can do during this period to quicken the process. Most banks give themselves between 30 and 90 days to complete these checks. If the casino does not reply automatically within this timeframe, the case will automatically be found in your favor.
Your bank may also request additional information from you. It's essential to keep an eye on your email inbox as correspondence will probably be through here. Some banks, however, will message customers via post, so it is essential to know how your bank will contact you.
Issues You May Run Into
While it's true that there are legitimate times when you would want to file a chargeback request, doing so can get you into trouble. While gambling sites will not always dispute small chargeback claims – simply due to the amount of money it costs them to fight it – they will almost permanently ban you from their website.
Something to bear in mind is that many of the biggest gambling websites share their banned player's lists, so even if you get banned from one casino, you may find that you have problems when you try to sign up for another – even if it doesn't operate under the same gaming license or within the same gambling group.
Below, we will look at some of the issues you might read into if you decide to file a chargeback. While some situations below can sound scary, it should not put you off filing a chargeback request if you have a legitimate grievance with the casino. However, if you are considering defrauding a casino, think twice – as any of the below can happen to you.
Banned from Online Casinos
As mentioned, the most common issue you are likely to run into is that you will probably be banned from playing at the online casino you filed a chargeback with. You will probably not get any advance notice that your account has been banned and simply notice that you cannot log in for one day.
The authors noted that most online casinos share their banned player lists today. This means that if you successfully do a chargeback from the casino and they don't like it, they can share your information with other casinos – under the guise of minimizing fraud – and this can lead you to being banned from pretty much all online gambling websites entirely.
However, this process of sharing user information is generally only seen in the United States of America and some other parts of the world. In Europe, for example, data protection laws are so strict that it is illegal for casinos to do this.
Criminal Charges
You can face criminal charges if you deliberately file a fraudulent chargeback request. While this is relatively rare, if a casino feels you went out of your way to try and defraud them – or if your bank finds that you submitted Folsom information – they may contact local law enforcement, who could choose to open a case.
We should stress that it is scarce for a chargeback request to end up resulting in you facing criminal charges – and some casinos and banks will simply use this as a scare tactic to try and convince players not to open a dispute.
It should go without saying that if you do end up facing criminal charges, the first thing you do is consult a lawyer or legal professional. They will be able to explain your options and the best path you can take.
Blocked Bank Account
In the past, many filed chargebacks willy-nilly, and banks took quite a significant hit – financially. As a result, in the last decade or so, they started to tighten up how chargebacks work – and if you have a successful chargeback, even if you are in the right, your bank could end up closing your account.
However, account closures are almost always reserved for those filing fraudulent chargeback requests – provided you are doing everything by the book; you shouldn't have anything to worry about in this regard. Thankfully, if your bank closes your account, they will usually need to provide you with at least seven days' notice. During this time, you can transfer your money out of your account into another bank and change any direct debits or standing orders.
Casino Chases You for Disputing the Charge
When a casino receives a chargeback request, they are required to pay a fee to your bank. This fee can often be relatively high – at a minimum, $100 – and as a result, most casinos will generally choose to ignore small chargebacks as it would simply cost them more money to try and fight it would pay the money back to you.
However, if you have a successful chargeback, and it's worth a significant amount of money, the casino can, if they want, choose to fight you for the dispute. This means they can take you to court and try to convince a judge and jury that the chargeback was unjustified.
These cases are sporadic, and while casinos threaten players all the time with taking them to court and calling the police unless you have had a successful chargeback of tens of thousands of dollars – more likely hundreds of thousands of dollars – it is unlikely a casino would choose this course of action.
It's an unfortunate reality today that chargeback fraud is more prevalent than ever before – as is online gambling fraud. Players open multiple accounts and use these multiple user accounts to try and avoid losing money at online gambling sites. The online gambling industry has suffered a lot due to this chargeback fraud – which is why most online casino sites now have so many protections in place to try and prevent fraudsters from abusing the chargeback system.
Examples of Gambling Chargebacks
To give you an indication of what an online casino chargeback looks like, we'll show below some examples from the forum and other sites. Firstly, here's "Surfer":
"Hi Guys, I am new here and have been rather a silly boy and opened an account with what I believe to be a scam casino called 'the red lion casino' which claims to be licensed in Curacao, but when I email the e-gambling commission in Curacao, they have never heard of this casino. They seem to offer all the games and services (NetBet) that are not to be offered in the UK. they don't show their license number, presumably because they don't have one.
I opened it because I am on gamblock, and I am self-excluded from UK bookmakers as a problem gambler, but that is a different story. I deposited many times to the tune of 2000 over two credit cards, and they show as a dodgy transaction company in Moscow on my statement. I played and won some money that I wanted to withdraw (1500), and I went to make a withdrawal.
Their customer services told me that £500 was the maximum and only withdrawal at a time despite their terms and conditions, saying that 10k was the maximum monthly withdrawal limit. They just seem to make up the rules to suit them. It took days and days of emailing them to withdraw it so I could get my money back, and I kept getting told it would be done ASAP. And being the problem gambler, I kept playing heavily and lost everything.
One of the deposits I made was for £300, and when I logged onto my online banking, they took another £300 without adding it to the bettings account; I asked them to cancel it and put it back into my credit card account, they said they couldn't and that they have credited my bettings account. I have to wager it at least once to withdraw it then; of course, I lost that too.
I am fully aware of how stupid this all is, but having read some things on here, I may be eligible to charge back those transactions because they don't have a UK license, and they offer all the rigged NetBet games that shouldn't in the UK.
I have raised a chargeback on all these transactions, received them back into my 2 credit card accounts, and raised the dispute with all the information and emails from the curacao commission, etc.; my question is, what are the chances of a successful chargeback on these grounds?
They have reversed the transactions, but what are the chances of them just reading them once they've spoken to the merchant and they say I bang to rights? As I say, I am very aware I have been stupid, and I should write the money off to experience, but if I can get the money back and the games I played were rigged, then it is unfair."
Another player, Cobrinha10, who also filed a chargeback with Red Lion Casino, told us: "Just to add to this thread, I already let everyone know that I got my fraud refund from my bank about red lion casino, but they just transferred the pending withdrawal of £500 that I requested last Tuesday into my account. They're not a legitimate casino, as we've all seen here, but I'm unsure what to do now.
The first thing that comes to mind is that they are attempting to look legitimate and pay me out once, hoping that I'll deposit more and then steal more money which makes the most sense. There's currently £4000 in that account, pretty much all winnings I have no problem losing; I have all my original deposits back. What would anyone else attempt to do here? Attempt to withdraw again and see what they do or contact the bank and tell them that this is the scam casino that is taking people's money?"
If you'd like to see a guide on how online casino chargebacks are made, check out this thread on the official Monzo website. A successful online casino chargeback isn't uncommon – but the online gambling industry is tightening up on things to protect online gambling profits.