Meister Awards 2014
Best and Worst in Online Gambling for 2014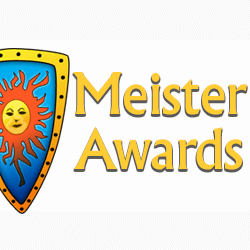 Again, another year has slipped by. 2014 proved to be a year chock full of dodgy unethical boneheads, but laced with bits and pieces of awesomeness. Like the previous years behind us, there were a number of brilliant shiny moments and the usual subjects littering the online casino industry with their crap. Read on and you will have a solid idea of what has happened in 2014.
So, are you prepared for the only "Awards that Matter"? Go grab a beer or hot cup o' java, don your flack-vests and Kevlars. You're about to jump into the trenches of online gaming.
For the past fourteen years, Casinomeister has presented the "Best Online Casino" award for casinos that are deemed simply the best. The choice is made by observing casinos and their interactions with players, affiliates, and the gaming community in general. Input from the gaming community is a major contributor to the decision making process. I put this decision more into the players' hands by short-listing the top casinos and putting it up to a vote by our moderators and Casinomeister's Casino Advisory Group – 30 of our most experienced and prolific forum members. Here are the results:
The Best Casino of 2014 – Global
What an awesome year. A handful of casinos went balls to the wall attempting to reach for the gold – which is a great situation for everyone. Comments from our members:
"for me the best casino is the one and only one that send me freebies, free spins with no wagering with chances of many cashouts, even when deposits were significantly lower or not at all, bonuses despite im country restricted as per terms, outstanding and very speedy support and overall without any flaws. who else can be than mighty GUTS!
---
A casino that has surprised me. I have seen a lot of flash in the pans since in the long years since I started gaming, and this time last year I wasnt prepared to bet anything on Guts as for me they were far too new an operation. However one year later they have captured the loyalty of many a player, are still here, still building and still going strong. It bodes well and is a casino I am happy to play at.
---
Best Casino – Guts, all the way! Lots of games, great customer support, very fast cash-outs and free spins that really are free! Sasu in the chat is awesome!
---
A great team, great Head of Operations, lightning fast payouts and awesome promo's at least once every week, makes this a big winner…
---
Best Casino Guts, by a country mile…". Well deserved Award for Guts Casino.
The Best Casino of 2014 – US Friendly
Breaking 3Dice's four year streak, Club World is awarded Best US Friendly Casino for 2014. Supported by an awesome staff, they are always right there when you need them when it comes to taking care of their players. They provide professional, articulate player support, their promotions are solid, and their affiliate program is responsive and topnotch.
Comments from our members:
"I have found this group of casinos to be the most responsive to inquiries and the fastest payouts.
Club World Group hits it out of the park! Karolina is the best and if you don't play there (or haven't even tried it) you're missing out on something special!
The promo people are very attentive and generous.
Well, I don`t play much RTG. But when I play this platform, CWC is my first and only choice. Two small withdrawals and they hit my account within 24 working hours
Good to know that there are some good RTG casinos around.
Big props to Club World, check request has already processed from my request last night. Now that is great service.
In lieu of a further derail, I'm going to nominate the US facing casinos, managers, reps that give me the most pleasure.
This task could not be easier. Club World Group hits it out of the park! Karolina is the best and if you don't play there (or haven't even tried it) you're missing out on something special!
The promo people are very attentive and generous. Try it!!
PS… CWC always pays. Talk to Karolina, she's awesome help with payouts.
CWG is the best choice for US players IMO. I have no complaints and Karolina is the best manager out there!"
Worst Casino of 2014
I had thought that a least in 2014, the quest for Worst Casino of the Year would be pretty much dead. Taking into consideration that the EU is chock full of compliance abiding casino properties, and that the US still has a number of upstanding casinos available, I figured that the race for this award would be over by now. Oh, so wrong was I; There is always the scumbag. 2014 proved to be a year chock-full of full of bullshitting ethically challenged clipshot joints.
Enter Slotobank onto this infamous list. Besides having a stupid name, these guys are dodgy as hell. Here is the warning from Max Drayman, our PAB manager:
"SlotoBank : hinky software and CS costing players their winnings
SlotoBank seems to be the fount of strange happenings these days and the end result is that it is costing players money.
As featured in Casinomeister's recent Halloween Special, Three Tales Of Terror, there are too many strange goings on at SlotoBank. The casino invariably blames the player and penalizes them by locking their account and/or confiscating their winnings.
This first came to our attention some months ago: a player had been playing at the casino and kept encountering software errors — with notifications — during play. The casino blamed the player and locked the account.
So far more-or-less plausible (maybe) except that when the player complained the casino re-opened the account with an additional bonus "so you have even better chances to win". Great, right? No because the high additional wagering requirements meant that the bonus expired before the player could complete within the specified period [B]of the original bonus[/B] and thus lost the winnings anyway.
The player PAB'd, we tried to contact the casino and … nothing. No response, even after months of trying.
Over those months of inaction we've seen SlotoBank popping up on the forums with other hinky issues, all related to locked accounts and confiscated winnings. See the following, for example: Slotobank Casino Dont Wonna Pay 1100? legitimate winings – Please Help me…
Slotobank (Netent) voiding 1600 $ , no explanation , no email response
Slotobank casino cancel my withdraw requests and block my account with no reason.
Meanwhile the official rep for the casino, View Profile: Slotobank, has been spamming the forums and posting shite which has resulted in one of the lowest Reputation scores we've seen in some time: –143 point(s) total. WARNING: There are too many weird things happening at SlotoBank that have ended in locked accounts and confiscated winnings. Players are advised to avoid this casino until it is clear that the tendency for the casino to find problems = excuses not to pay players has subsided."
That was Max's warning. And during this time, two shills popped up in the forum praising Slotobank. All had IPs, to include the iGaming rep's, from the Ukraine and Russia. Can't get better than that – oops, sarcasm. I mean to say, it can't get much worse.
Comments from the trenches:
"Again a bad casino experience – I've waited for almost two weeks now for an explanation, but received no answer yet (I've sent several emails asking for an explanation what happened to my winnings no answer at all …)
Does not reply to emails, Thank God I never won anything. Promised me 250% bonus never got it. Deposited several times and contacted support to add bonus. Nada response.
I (was) talking with live chat and sign(ed)up. Played slots and busted. They offered me another 200% bonus. And another, and another. Normally I'd think something was off, but it's OddsMatrix so I went with it. I deposited several times and was about to quit when I finally hit something small. As I continued playing to complete the wagering requirements, I kept checking, periodically, where my wagering requirements stood. I never felt the need to pay close attention to this at any online casino before since it's 100% everywhere but boy did I learn a big lesson here. I noticed it going down slower and slower and talked to live chat. They sent me a very deep, hidden link with individual wagering % of slots! Some as low as 5%. This was a 50 times deposit and bonus wagering already, and most of the slots worth playing were under 100% wagering. Okay, my fault, shouldn't have assumed. Switched back to a game at 100% wagering. Sonofa… this went from 100% to 15-20% during the time I played it. Switched games again, you guessed it… whichever slot I played, they immediately floored the wagering contribution WHILST I WAS PLAYING IN REAL TIME.
Here are the terms I've found out in-case anybody is crazy enough to try them. Bonus Wagering: 40x(DEPOSIT+BONUS). Live chat originally told me it was 40xbonus,I was absolutely pissed off when I completed what I thought was the WR only to discover I was half way ended up losing my ?300 profit. I.D verification: You get an email asking you to send I.D and if anything else is required it will be requested and verification takes no more than 2 days. I submitted my I.D but also a Skrill screenshot and bill scan to avoid the inevitable delay tactics. I've since found out that verification takes 7 days and the finance department DO NOT inform anyone when their account is verified. Withdrawals: Can only be done MONDAY, WEDNESDAY and FRIDAY between the hours of 1000 to 1700 GMT. There is no written terms for bonuses, withdrawals or verification anywhere on the website.
They don't have a proper self exclusion policy. The agent that I spoke with told me that once I was self excluded all I had to do was contact CS and I could have my account reopened at any time. I don't think they take responsible gambling seriously.
I must say that this must be the worst new casino I've heard about in a long time. Don't go there people. Give your money to casinos that you trust."
These guys are amateurs. When there are problems in the air, they just throw some shills on the fora. We have no less than three shill accounts, all are on the same computer: dovganX, Dragon, Hero777. What losers.
Best Casino Group 2014 – Global
32Red Plc is a casino powerhouse: exceptional customer service, impeccable management, and can always be relied on to do the right thing when it comes to squaring their players away.
Even though this year they received some flack about cancelling their "flushing withdrawals" policy, nevertheless they won hearts and minds by offering fantastic promotions to their players, and maintaining their stellar approach to the player community. Awesome job by operations manager PatH, and head of marketing Mark32Red – these guys deserve praise and a raise. As an operator of an online casino website and forum administrator – it's a pleasure to work with people like this. And the forum members couldn't be much happier with their involvement either.
There is not much else to say but great going 32Red Plc!
Their brands:
32red Casino Review
Dash Casino Review
Nedplay
Golden Lounge
Affiliate Program:
32Red Affiliates
Best Casino Group 2014 – US Friendly
They did it again. The Club World Group has earned this award for their enduring ability to treat their players like family. Their customer support is prompt and coherent, and they can always be trusted to do the right thing. The managers are top notch – totally professional – and can walk and chew gum at the same time. Congrats Club World – another fine year from you guys!.
Their brands:
Aladdin's Gold Casino
All Star Slots Casino
Buzzluck Casino
Club World Casino
Highnoon Casino
Manhattan Slots
Lucky Red Casino
Affiliate Program:
Affiliate Edge
Worst Casino Group 2014
Revenue Jet scoops this award up with gusto. The fora is full of player woe – and these guys are not playing fairly whatsoever. They claimed to be licensed in Curaçao, but that was a lie. They are unlicensed. Further – from one of their casinos' terms and conditions page:
The Casino is operated by Milore Ltd., a company incorporated in Curacao. The Casino is regulated by the laws of Curacao.
Bullshit. I called the Curaçao chamber of commerce and they told me that no company by the name Milore Ltd. exists in Curaçao. If you don't believe me, call them yourself: (+599-9) 461-1455 Curaçao Chamber of Commerce and Industry. They will be happy to tell you the same thing.
This casino group is directly connected to the rogue casino group Affactive. If anyone tells you different, they are lying too.
Glowing comments from players:
I want my $6,500 that is owed to me. I have tried phone calls, emails, I have looked this place up- at first I thought they were in Curacao, then I read they are not even in this jurisdiction. No-one can seem to locate these people. I was going to hire a lawyer in Curacao for $750= in an attempt to get my money back, but after reading so many complaints about this place, I feel like I would be wasting my time & money. Can you find a way to contact them? Can you find a way to get me my winnings?
I've been waiting a month and GrandParker [is in] no hurry to pay me my winnings. I would be happy if the situation will change after this post. But something tells me that this is unlikely.
My withdrawal was NOT approved because I was randomly selected for a "security check". And that this check could take up to 60 business days. WHAT? Wait, it gets worse. They don't count Friday as a business day. So there are only 4 business days a week unless there is a holiday. When there is a holiday the day before and/or after often doesn't count as a business day either!! In other words, this "random security check" will take over 4 months to complete. I have been waiting on this cashout for 2 months already.
I recently registered and played through a $20 bonus from Loco Panda. To be able to withdraw a maximum of $100, I was advised I must deposit $21 and submit documentation – which I did. I then received an e-mail to say I could withdraw but I now had to complete a casino cashback form and it would take 10 more days, – I complied with this also.On the 10th day, (21st July) I received a new e-mail stating my account was subject to a routine security check which would take a further 60 days so I would not be paid out until this was complete.I had tried to contact Loco Panda whilst waiting for the withdrawal and when I could not log in, was told when I went to their chatline that my account had been closed at my request.
Grandparker Casino mailed me a free chip code in the US MAIL for $25. I played that then deposited 40 dollars of my own money. I quickly turned that $40 into $9000 on the Dracula slot game. The casino approved all documentation on April 25th, emailed me so. I was wired $880 dollars to date, and they closed my account down with no further explanation. I reached out several times and was told "your account is closed with no further explanation.
Revenue Jet properties:
OnBling Casino
Grand Parker Casino
Loco Panda Casino
Classy Coin Casino
Ruby Royal Casino
The Best New Casino of 2014
Videoslots has been doing an outstanding job this year. They have been making a genuine effort on scoring high via our Meister Points scoring system which includes manual flushing, and super fast payouts (including weekends). They also get super high marks for their game selection and participation in the forum.
During 2014, there was only one PAB submitted concerning Videoslots…and it was a bogus PAB submitted by a fraudster.
Powered by Microgaming, NetEnt, Cryptologic, BetSoft, Leander, Aristocrat, Nextgen, and numerous others, Videoslots has an excellent platform to provide the games players crave. Top it off with a fantastic support crew and responsive casino reps, there isn't much else to yearn for. Good going guys!
Best Player Experience 2014
Need I say more…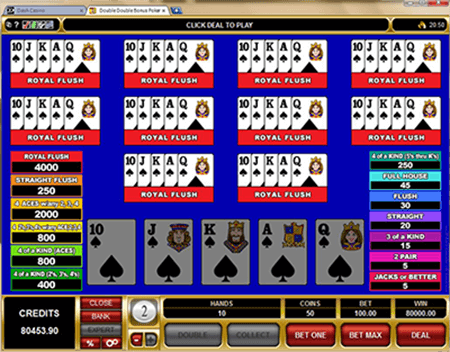 Yes, you're seeing things correctly. That's a pat Royal Flush on a "Hail Mary" bet – Simmo! upped his bet to $100 on a whim and it brought in $80,000 – lucky bastard.
Worst Player Experience
Well, a group of casinos – mostly Microgaming – have defined "irregular playing" as equivalent to fraudulent play. This means that any advantage player is at risk to becoming pegged as a "fraudster" by one of these casinos. In other words, the casino reserves the right to confiscate the player's winnings AND deposits. Does this sound like hogwash to you? Sounds like hogwash to me.
I have been told on numerous occassions by various online casino managers that in Las Vegas "card counters" are tossed to the curb with their winnings confiscated – and that advantage players online should be treated in the same fashion. I don't know who made this crap up – except of course if you believe the Hollywood version of Vegas (Re: Casino, Rainman, etc.); reality is a bit different than what a screenwriter can conjure up.
Reality: if you try confiscating the winnings of an advantage player in a Las Vegas casino (and I'm guessing this is probably US-wide), you may find yourself on the crappy end of a lawsuit. An advantage player is an element that the casino business, both online and B&M, needs to accept. Advantage players cannot be compared to fraudulent players. If you were to eject a card-counter in a Vegas casino and kept his winnings, you could be facing a lawsuit, fined and possibly lose your license. The Nevada Supreme Court dealt with this nearly 15 years ago here, so there you have a precedent.
So why are "irregular playing" punters being compared to "fraudsters"? Probably because some casinos are fed up by being taken advantage of by advantage players. Actually, you reap what you sow. If you offer "generous" bonuses, what do you expect? Players want to win, and that's really the bottom line. Deal with it. It is on the onus of the casino to ensure that their promotions are bulletproof. There are many casinos that are capable of this.
I should mention that there are many outstanding casinos listed in our Accredited Section that do not apply these sorts of terms to their players. That's the way it should be.
Worst Affiliate Experience of 2014
The worst affiliate experience is more of a personal one this year – but even so – it speaks volumes since it affects all webmasters big and small.
Affiliates and webmasters who have strong brands need to protect their brands legally via trademarks. It is a rather simple thing to do, and once done you have specific legal rights to claim trademark infringement when need be. Casinomeister® is trademarked and protected in the US, the 28 EU states, the Russian Federation, and Australia. I've never had much of a problem with protecting my brand…until now.
In the past, when dodgy affiliates would snag up a casinomeister domain and post banners, it would only take a quick email to the appropriate affiliate manager, and the affiliate in question would find his account either closed, or he would receive a warning with instructions to cease doing whatever he was doing.
Additionally, I would make an attempt to contact the webmaster as well. But it's par for the course for these dodgy cyber-crooks to hide their contact info with private registrations – only their affiliate "tag" could be used to identify them.
In May 2014, Aussiecasinomeister.com appeared on the radar, and Wagershare, Fortune Affiliates, and Referback properties were listed on this faux Casinomeister pokie site. There was no way to contact the webmaster, so I contacted the applicable affiliate managers anticipating them to take the appropriate action. Unexpectedly, I received an astonishing response – Fortune Affiliates and Referback were willing to contact the webmaster on my behalf, but they were not going to take any action citing that their legal department didn't consider the domain in question as a breach of my trademark.
The worst was the response from my affiliate manager at Wagershare. His curt reply simply referred me to WIPO. Please note that I've had a professional relationship with this company for nearly 13 years. In fact, from that point they refused to discuss this via email. They wanted to talk about it over the phone. In my opinion, there was nothing to discuss; they were/are enabling intellectual property theft. Wagershare (as all Digimedia properties) has a term that is applied to affiliates:
6.4 – WE MAY TERMINATE THIS AGREEMENT IF WE DETERMINE (IN OUR SOLE DISCRETION) THAT YOUR SITE IS UNSUITABLE.Any form of traffic that is generated from any medium that is aimed at children, promotes violence, promotes discrimination based on race, sex, religion, nationality, disability, sexual orientation, or age, promotes illegal activities, or violates intellectual property rights, or are otherwise considered by Us to bring WagerShare.com or Our Merchants into disrepute or prejudice the interests of WagerShare.com or Our Merchants in any way is considered unsuitable and constitutes a breach of agreement.
I bet you if that affiliate had child-porn on the site, they would have closed his account immediately.
It was pretty obvious at this point that these affiliate programs did not value my our relationship. I took matters in my own hands, and referred my lawyer to the offending webmaster. Endgame: aussiecasinomeister.com is now mine.
All casinos listed in the Accredited Casino section not only have to meet the CM Standards, they also agree to the Casinomeister philosophy on how affiliate programs treat their affiliates (amongst other things).
Affiliate programs should respect their affiliate partners' trademarks and take swift action against those affiliates who infringe on trademarks and patents. To passively condone trademark infringement by ignoring the criminal acts of one's affiliates is to be the enabler of larcenists.
I have put my reputation on the line in a very public way countless times for these guys for years. To act like that never happened is an affront to common decency. And this is Casinomeister – not to blow any wind in my own sails, but imagine how they would treat a lesser known brand.
Trademark infringement is a crime. Don't do it – and don't enable it.
Worst Affiliate Experience of 2014- II
John Mehaffey, a well known respected member of the poker community (also goes by the handle Pokeraddict), has had a similar share of woes this year – but not trademark issues but having his content ripped off. This is what he had to say:
"180Vita is a poker affiliate business that was founded by Jamie Nevin. The company owns Pokervip.com and Pokertube.com. It once owned Pokerupdate.com, a site known for plagiarism in the poker media world before it was sold in 2014. I published an article about its copy/paste habits in 2013.
PokerUpdate used a plagiarism method that is creative. It would copy some paragraphs verbatim from one source on a topic, and a few others from a different site, presenting the scraped content as its own.
After I published an article about its poor journalistic standards, 180Vita contacted an attorney and had them send me a cease-and-desist letter. They threatened to sue me for defamation and demanded that I retract all statements that I ever made about the company, as well as agree that I would stop publishing anything related to it. The C&D included quotes they attempted to attribute to me that had pertinent words omitted or were taken out of context.
The C&D never mentioned the plagiarism issue. It took partial quotes that were mostly from poker forum posts completely irrelevant to it. 180Vita didn't even bother to delete the plagiarized content before running to its lawyer.
A thread at the poker forum 2+2 should put that part into perspective.
I ignored 180Vita's demands. They would not leave me alone, so I reluctantly removed my articles about them as they agreed to stop their practice of copying content. I regret it now and will never do that again.
I believed that the issue was resolved. It wasn't.
In 2014, I discovered that 180Vita had plagiarized an October 2013 article of mine and published it at PokerUpdate. I emailed them privately to avoid a public spectacle. They remove the article without a response. I contacted them privately again later in 2014 to have content removed from Pokertube. Again, they removed it without a response.
Earlier this week, a blatant ripoff of an article of mine appeared on Pokertube. I wrote a blog post detailing my situation with 180Vita as I felt that attempts at a private resolution had proved to be futile.
I am far from the only person with issues involving Pokertube. This article is a sample of what others have experienced."
The main point is that there are a plethoria of unethical cretins who feel it's perfectly fine to claim someone else's work as their own. Lawyers must love this stuff.
Evil Marketing Award of 2014
One of our most prolific and active members, Chayton, has an inbox that is just as active as her forum account. Unfortunately (but fortunately for your reading pleasure) her inbox is not so prolific. She was able to share these two gems with the membership in our forum:
"From Play Million – a new low in affiliate spam!
Hi,
How are you?
I know that i haden't spoke much with you this week.
I remember our conversation, but it's hard for me – he is still my husband!
Anyway to answer your question – this is how my husband makes his money:
He found a website that had a one day promotion – for every deposit they gave you 150% on your money.
Deposit CA$20 and your account will be credited with CA$50.
Deposit CA$100 and your account will be credited with CA$250.
His big Secret?
He found out a bug on the system and if you register, you can use this promotion even now!
Sign up now before they fix this bug!
And again, please don't let my husband know!
Megan"
Don't let her husband know? WTF? This is the way he makes his money? What a laugh – and what an excellent example of manipulative evil bullshit advertising.
Here's another:
"Subject: Oh, ick! I'm chilling out on my YACHT, wanna see how I bought it…
Administrative manager Sloto Cash.
Your post address is extract by a accidental from the tabular form the Best USA Players 2012
Private correspondence of our players (the publication is resolved).
Salute
I was thinking…
You must be joking… the Palace are giving away another welcome presents and gifts.. real Real Backs free? We?ve gotta get to it!
Get back to me when you can. link
We'll dust you easily. All new gamers are entitled to receive an outstanding Salutatory Gift of 7,777 Cash money Lots of luck!
Do not forget to use our special offers.!
Copyright © 2014 Deckmedia N.V. All Rights Reserved. You must be at least 18 years of age to play"
They are going to dust you? LOL.
Further: beware of angry gifts and dropping your dentures!
"Subject: Say what? I doubled my money, and I,m going out tonight with the hottest girls….
This internet address is pick out by a random from the table the Best USA Players 2012
Example: It is told by our clients (the publication is resolved).
I forgot…
I totally forgot to mention… when you come with us to the palace you get mad presents and welcome bonus real Green money.. free too! Pretty exciting, right?
Looking forward to your reply.
You're going to drop your teeth! New gamers are entitled to receive an outstanding Welcome Gift of 7,777 Green money..
Bye-bye!
Do not forget to use our special offers.."
What a cretin.
Forum threads here: here and here.
Faceplant of 2014
Imagine waiting a couple of years before your casino was ready for the Baptism by Fire process. "Yes!" you say, and make a fist pump in the air. Then this post appears at AskGamblers. It's concerning a player who charged back 48 deposits – costing the casino about $8000:
"Dear Criminal,
We have received notification that you have disputed your transactions.
Here is what is going to happen now:"
Okay – I thought "Oh sh*t." This is Tropica Casino – which is in the Baptism by Fire section at Casinomeister…
"1. We will use a collection agency to recover our money along with a fee
of $150 per transaction.
2. Your credit rating will be destroyed
3. You will be reported to the police and banks for fraud
4. Your details will be shared with all US facing casinos
5. Your credit cards will be posted online
6. Your friends and family will be contacted.
You will learn that committing fraud in this manner will not pay.
You should be ashamed of your actions.
You have 24 hours to rectify this situation or we will ruin you financially"
Well, that wasn't too bad. But then:
"Hi,
You are a loser. A joke. We have a collection agency preparing the collection now.
You will not get away with this and you are most welcome to tell the police that you made deposits even though you knew it was illegal.
You are trailer park trash and you will get what is coming to you."
Your problem princess, is that you think you are clever, but what you fail to realize is that you aren't. You think you can committ crime and not take any responsibility for it?
Return the monies you have stolen and we will consider this matter closed. Don't and we will use any available measures to ensure you do not repeat this offense and experience the financial losses you have afforded us.
You are a nasty, lonely, sad little girl who thinks they are above the law and prosecution.
Stop preaching to us when it is you who committed the fraud"
The casino claimed to have used a "third party" collection agency – one that used a "standard template" to send these emails. But whatever the case may have been, no matter how abusive, psychotic, or threatening a player may be, there is no way that these types of responses are acceptable from any company. Hell, even I don't even send emails like this.
It sabotaged the Baptism by Fire – as stated here.
And yeah sure – it was a chargebacker who caused a massive problem for the casino (supposidly, they are on more normal speaking terms at the moment), but it was a bungling screw-up all the same.
Truly the Faceplant of the year.
Best Customer Service Award 2014
32Red wins it again this year mainly from the way they listen to and treat their players. They are always helpful, well-mannered, cool calm and collective. It's true that they discontinued manual flushing this year – but that is an operational aspect of the casino. The customer care unit sets the bar up high, and has never wavered from their dedication to player expectations.
Good going 32Red!
Best Gaming Experience Award 2014
Like last year, this year's award goes to Williams Interactive. WMS still has some of the most original innovative slots. Colossal ReelsTM is about as awesome as it comes – especially when you have a good hit. This year's launches of Raging Rhino, Montezuma, and Red Flag Fleet secured players loyalty no doubt. These games are just plain amazing.
WMS Accredited casinos are located here.
Honorable Mention:
I have to admit that Microgaming's Jurassic ParkTM is one of the best games that came out this year. A very intense and visually engaging game.
Sitting on One's Hands Award 2014
Am I repeating myself? Yes I am. Playtech is once again awarded the honor for doing absolutely nothing while 42 of their licensees put arbitrary withdrawal limits on their progressive wins. At press time (27 January 2015) Spam-a-lot slots is listed at €2,357,439. If you were to win this progressive jackpot at winner.com (or any of the 42 Playtech casinos listed here), it would take a little over 20 years to pay out at €9K a month. What's wrong with that? It's not winner.com's money, it's a progressive jackpot that includes pooled funds from all participating Playtech casinos. It's predatory and unethical. If you would have won this at Bet365, or at any of the upstanding Playtech casinos, you would have that amazing win paid out right away.
What is astonishing, is that many of these rogue casino properties are licensed in Gibraltar – a jurisdiction that has boasted of its unwavering stance on player protection. I have no idea why they allow this unscrupulous term to exist.
Playtech has been aware of this situation for years, but for whatever reason, they choose to "sit on their hands" and do nothing.
All casinos listed in Casinomeister's Accredited Casino section, are prohibited to have this rogue term.
Fourth Point of Contact Award 2014
The "fourth point of contact" is US paratrooper lingo for the fourth point of your body as it hits the ground during a parachute landing fall. In other words, it's yer ass.
This year's award goes to Sheldon Gary Adelson who has his head so far up his "fourth point of contact" that the bulge in his neck is his nose.
Adelson is the chairman and CEO of the Las Vegas Sands Corporation, which owns the Marina Bay Sands in Singapore and is the parent company of Venetian Macao Limited which operates The Venetian Resort Hotel Casino and the Sands Expo and Convention Center. He is responsible for the modern look of the themed hotel/casino that Vegas is so famous for. He has been a successful businessman for over 60 years – has created over 50 businesses – none of which has failed. He is one of the richest men in the world.
So what's the problem?
Well, he is adamant on stamping out online gambling in the US saying that "it's a trainwreck – it's a cancer waiting to happen." Adelson has stated publicly that he is "against very wealthy people attempting to or influencing elections. But as long as it's doable I'm going to do it…" Simply, he is going to do whatever it takes to make online gambling illegal in the States. Why? Well he fears college students getting drunk and losing all of their funds to an online casino – or that they will become addicted to online gambling, and lose control.
For him to take the moral ground is ludicrous – his casinos serve free drinks, and you don't have to show ID to pump $100s into a slot machine – you only need to show this when you win a jackpot – and that's for tax purposes. So how are college students being protected there? And what about single moms, or grannies at the slots? His opinions are weak and tepid. And sometimes one should just keep opinions to himself – in other words, shut yer pie hole.
What is a fact is that gamblers want regulated online gambling. He may own a few big casinos, but the casino business is not his alone – it belongs to the punter.
He needs to do something else with his wealth besides buying off politicians who pander to his self-serving needs. If it is the will of the people, then make it so.
Head in the Sand Award 2014 Group Award
This year's award goes to all of those players who bitch and moan when they get shafted by a casino enforcing a bonus term which they did not read. If you accept a bonus, you accepted every term that applies to it. If you don't have the time to read such terms, then don't take bonuses. Bonuses merely lock you into a wagering requirement, and in most all cases are written so that that you are guaranteed to lose your deposit. Get your head out of the sand people, bonuses are designed for the casino – not for the player.
Fall from Grace Awards. These awards are bestowed unto casinos that were once an integral part of Casinomeister, but for one reason or another fell from grace and were removed from the site.
Fall From Grace Award I – 2014
The Palace Group of casinos were accredited in 2002, and for a number of years these casinos exemplified the high standards that are required for casinos to meet in order to be listed on the site. Spin Palace was the recipient of Best New Casino 2002, and Wagershare won Best Affiliate program for 2003, and 2004.
For reasons only we can assume, they pretty decided that supporting spammers and trademark infringing larcenists has dominance over long time business partners. All of it is detailed in 18 June's Newsletter and in this years Worst Affiliate Experience.
Fall From Grace Award II – 2014
Another huge disappointment this year was watching what was once a highly acclaimed casino, beloved by many, turn into a common run-of-mill generic mediocre casino: Ladbrokes. At one time they were a top Microgaming casino ranked as one of the better casinos by many punters, but for some reason something happened. Their casino representative in our forum disappeared, and they lost interest in being accredited at Casinomeister. They were unceremoniously removed from the accredited section of Casinomeister.
Comments from their players:
Worst Casino Ladbrokes
Without a shadow of doubt in my mind this is now a third rate operation. From what they once were to what they are now is a matter of crying shame.
Worst Casino – Sad to say I am joining the majority of people so far and nominating the fall from grace Ladbrokes.
Worst Decision made by casino management award: Ladbrokes!! – What were you guys thinking????
Biggest Fall from Grace: Ladbrokes – I played here for years until they went Playtech. Customer service has gone to hell and the games/bonuses are awful. Closed account.
Biggest Fall from grace Ladbrokes( went from best casino in my opinion to worst in space of a year).
Biggest fall from grace has to be Ladbrokes (its just awful) and is starting to resemble a clip joint.
I think the main problem is that the casino is just too big – they lack the personal touch that players really appreciate and are accustomed to. Their marketing arm is totally out of touch with the player community, and with me.
Stupidest Named Casino of 2014
More crackhead marketing in 2014. The industry never ceases to entertain me with stupid casino names. Here are just a few that poked their stupefying heads out of the the company boardroom:
Tobwin casino: I guess this is to confuse players that it's "To bwin?" – like it has anything to do with bwin? WTF? or is it pronounced Tob-win, like "bob win"? No idea. It's a flat out stupid name.
Buck and Butler: Why? Who is Buck and what's he doing with a butler? And what does a butler have to do with gambling? I've been in plenty of casinos – from Macau, to Monte Carlo, the US, Curacao just to name a few. I've never seen any butlers.
Llama Casino: I guess someone is targeting llama ranchers – or zoo keepers? Llamas belong on a farm – not in a casino!
Tangled Web Award 2014
Affiliate Edge really did a bang-up job this year. They not only provide their affiliates with one of the best laid-out affiliate backends, they host some of the best managed casinos online.
Their backend is easy to navigate: reporting, marketing campaigns, financials, are accessible without much thought or effort. The reporting is comprehensive – website analytics, player analytics, and historical reports. And if there are any questions (since this control panel is proprietary), the help section is capacious.
And then there is the team itself: Martyn Beacon and Stephen Croft – they are two of the hardest working affiliate managers in the business. If they aren't, then they are fooling a lot of people. Affiliate Edge also has a knack of being creative with promoting within the affiliate community. Everything from Las Vegas casino "dive" crawls, to trips to Niagara Falls – they enjoy taking care of their partners.
Their brands:
Aladdin's Gold
All Star Slots
Buzzluck
Club World Casino
High Noon Casino
Manhattan Slots
Lucky Red
Most Annoying Affiliate Program of 2014
his is another group award that's being handed out to every affiliate program that does not honor its "lifetime of the player" term. There are a few affiliate programs that feel that it's not necessary to honor past agreements, and close affiliate accounts who have not sent any recent players.
In my opinion it's a ploy to force affiliates to continue marketing casinos that they have lost interest in. Either the casino becomes user unfriendly, or there may be a disagreement on how the casino is managed, or it just falls off of the radar screen. Whatever the case may be – lifetime is lifetime. Don't tout these phrases unless you mean what you say.
I have referred players at a number of casinos, and these players are still active, and yet I haven't advertised these casinos for over ten years. These players are still playing and the affiliate program still allows my account to be open, and I receive a payment every now and then. Naturally, that's the way it should be.(this is Casino Rewards by the way).
Do you remember Kiwi Casino? This is from way back years ago. It was an excellent casino – it was the recipient of Best Casino of the Year 2001, but closed down in 2008. I had an affiliate account (a lifetime of the player deal) that was transferred over to Affutd (the old CPays guys), and that's where it's been since.
Well, I received an email from Affutd in November stating the following:
"Inactive Account Notice: Affiliates United Account
In accordance with the provisions of section
7.2.5 of the Affiliates United Terms and
Conditions by which you are bound (viewable at
http://www.affutd.com/en/terms)
we are writing to you in respect of your affiliate account with us.
Your account has been classified as an "Inactctiveve
Accocount" (as such term is defiefinfined in the
AffAffiliates United Terms and Conditions).
Accordingly, if we do not hear from you within
fourteen (14) days of the date of this letter we
shall retain the "Inactiveve Account Fee"
(as such term is is defined in th the Affiliates United Terms
and Conditions). If we have not heard from you
within forty five (45) days of the date of this
letter we shall retain the full balance on your
account without further notice to you.
Should you wish to reactivate your account
within the timeframes detailed in this letter or
should you have any queries, you may contact us
at mailto:[email protected]
Yours sincerely,
William Hill Online"
I thought, is this a joke or what? And I asked them about this. They told me to contact my affiliate manager – which I really didn't have. But regardless, they closed the account. When I tried logging in – it was closed. Their support responded to my bemused inquiry:
"We closed the account for sure because you do not send us any traffic."
Anyway, it was reopened, and all I could think was "What the hell? What a sleazy way to do business." It's nothing but a money grab at the expense of the affiliate. And there are a number of affiliate programs who attempt to do the same thing. Marketing coercion – the lowest denominator of the affiliate business.
Best Casino Manager of 2014
Every year, this one of the most difficult decisions to make since there are a number of awesomely dedicated casino managers that are deserving of this award. Karolina of Club World Casinos is the recipient of this awards for her stellar approach to player issues both big and small. Whenever there is a problem, she's on it like a fly is on honey – she has the reputation of being expedient, fair, and reasonable. She makes this industry a better place from both a player's and administrator's perspective – and she is always a pleasure to work with. Club World Casinos should give this gal a raise because employees like this are extremely hard to come by.
Worst Casino Manager of 2014
This one is pretty easy. Slotobank had some issues in the forum, that is putting it mildly (see worst casino of the year award). Instead of addressing these issues, Slotobank's Manager decides that it was a good idea to post a free spin offer here.
After being reprimanded for posting spam, he decided to offer his assistance to a frustrated player who was complaining about bad treatment at his casino. At this point he had not requested for his account to be considered :
Dear Dagobert may I have your account name in Slotobank Casino. So I would be able to help you regarding missed bonuses. And may be we can add some free cash to your balance as cash back on your deposits and you will get one more chance to win from free money from the house.
Number 1: he had not requested permission to post as an iGaming representative (he could be anybody asking for personal info).
Number 2: What's with the nonsense "you will get one more chance to win from free money from the house."? That's not how one properly solves problems that have been posted in a public forum – unless of course you are trolling (or poaching) for players.
Answering the player:
We as I see from your account you have played a lot of no deposit bonuses in our casino , and we also offered you 150eur free to your balance, and then you've got self excluded. now we can't add you any bonus and we can't reopen your account
Some sage advice: if you are representing your company in a public forum, please ensure that you can properly express yourself – punctuation included.
Anyway to make a long story short, Max posted a warning here.
And then in a cyber act of trying to stamp out a fire, the shills began to appear here and here, and another who didn't have a chance to post – but was probably a sleeper cell waiting to tell us of his awesome experience. These accounts were all connected via IPs and computer identifiers.
Really, the worst casino manager of the year.
Biggest Disappointment of 2014
The online gaming industry is approaching the 20 year mark, and the US still can't get it together. What's to blame? Shameful politics and corporate influence trumps the will of the people. Gamblers want to gamble, and they don't need big brother baby sitters to tell them that what to do in the privacy of their own homes. A decade ago, I figured proper legislation would be in place to allow US players to enjoy playing online as their European cousins have been doing since – oh, about that time. I didn't think my pessimism would be honored like it is at the moment. We still only have a couple of States that are offering state licensed games – yet proper licensing is widespread in Europe.
My skeptic's crystal ball sees a pretty cloudy future for the US player. How disappointing.
Forum Highlights of 2014
Stranded on a desert island with one casino
If for some reason you had to limit your play to only ONE casino, which one would it be and why?
Spintee's screenshot – oops!
Spintee uploaded a winning screenshot that revealed some interesting extraciricular activies on his computer. Kudos for the guy for taking a good ribbing.
For fun – Online Casino Memes
As the tile implies, it was fun coming up with our own memes.
Mark's Casinomeister I-Gaming Quiz – Casino Reps more then welcome to participate!!
This is an awesome thread where lotusch took it upon himself to start a trivia quiz that included prizes. We need to get something going like this again.
---
The not so fun
32Red vs Joseph3 – expensive mistake
32Red made the mistake of giving someone the wrong bonus amount. He won big, but the casino initially did not want to pay him out. We got involved and it was believed that there was something dodgy about this guy. But after verifying the player's ID docs, he was paid his winnings of £24k minus the bonus money. 32Red donated the disputed bonus funds (£1000) to Doctors Without Borders.
LuckyDalia26 chases off one of the best reps we ever had with her badgering and exploitation of her membership at BETAT Casino bonus issue. Banned for life.
beravek7 VS Fortune room
AP player is denied his winnings – his PAB fails, but we convinced the casino to change their terms and conditions, so I guess that's a good thing.
Highnoon bonus issue
A player submits false personal information to High Noon; they negate his winnings and he takes it to the public fora. The thread becomes a troll fest and the bannings begin.
---
And the crazy:
The bones personal thread……
Anybody for a guaranteed SYSTEM to WIN? The dude is crazy – and wound up here as well.
Bit Coin Casinos Review
What started as an innocuous review turned into an exposé of pirated software.
chan111 vs Tropica (2012)
Scammer fraudster using his girlfriend's account and trying to make it look like it wasn't him, or is it the other way around? Regardless – it was a scam.
Virtual Casino and Ace Revenue on Probation
What started out as a genuine attempt to square away any aggrieved players of this group turned into a fiasco of fraudsters and bullshitters.
If you are not a member, why not? You are missing out on a lot of interaction with some very cool people – and a few lunatics as well. I am grateful for such a fantastic community. Thank you everyone.
Casino Representative of the Year 2014
This is a new catagory that awards those representatives that go above the normal call of duty – those reps that not only assist players in need, but those who engage with the membership – sharing life experiences, explaining casino operations, discussing games and casino math (yikes!). In essence, these are the guys and gals that really make our forum a true community of players, affiliates, casino reps, and the curiously engaged.
A job well done to BETAT who took over Igor82's position from earlier in 2014 (who by the way was last year's recipient). BETAT has been thanked 1,507 times since he opened his account (Nov. 2013) – always helpful and always on top of any issue great or small. He's doing an outstanding job and deserves a raise. Keep up the great work!
Fan Mail of 2014 Award
Every year I get bucket loads of emails from just about everyone under the sun it seems – most of it good, some of it annoying, and some of it not so good. Here is an example of some of the idiots I have to deal with:
Some of you may remember Ted Loh – one of my close friends and fellow webmaster who died of cancer in 2010. Well he has three kids, one of whom is in college and was trying to collect funds to help her pay for her tuition. Not a prob, I thought – I started a thread in our forum for her gofundme site here (now closed for donations).
I also posted a link on Casinomeister's fan page at Facebook. All was going well when one dude by the name of Frank John Faber didn't like what I was doing, and this is what he wrote (my boldings) – it was several posts, but I've combined them to one:
"I know you are all scammers, stealing peoples money…
I worked for Vegas Partner Lounge so I know what I am talking about, you are thieves, albeit, you are modernized thieves who steal money electronically, there is no RNG (random Number generator) involved in the casino industry, it is a algorithm designed to steal peoples money..
Until you can prove I am lying, you are guilty of thievery
One day the world will realize this and you will all be hung, drawn and then quartered..
EVIL SCUM !! best way to describe you and what you do !!
DO NOT GIVE THESE PEOPLE ANYTHING!!! Maybe Ted Loh should have thought about his daughter before wasting all his money in your shithole casinos who casinomeister promotes.. WORDS SAID BY ONE OF YOUR SITE MEMBERS ON THIS TOPIC "I hope that the membership can put a pretty good dent into what she needs. Instead of depositing into some Hoover vaccuum cleaner of a casino, perhaps send he money to her instead via here:" WHAT MORE PROOF IS NEEDED THAT CASINOS ARE HOLE IN ANYONES POCKET, MONEY THIEVES, YOUR BULLSHIT INDUSYTRY WAS COMPARED TO A HOOVER VACUUM!! Try as you might, I will always outsmart you, because I am strait and honest and you are lying thieves!!"
Scammers and Thieves is all that you are !!
I am busy working on the worlds greatest anti gambling site to ever launch!!
Take a guess who will be on the top of my list to burn down!!
Vegas Partner Lounge and Casino meister !! Then the rest!!
This site is a abomination !
Evil elitist zionist Jews !!
Dont worry though, we have a furnace waiting for you and your ilk!
Soon the day will come where will march you all to the chambers, as we did back in WW2 and the centuries before that!!
A living jew is a evil one, the only good ones are dead!!"
All I was doing is was asking for folks to help out a young lady trying to go to college, and now I'm being marched to the chambers with the Jews(?!).
Most Annoying Forum Member of 2014
This year we had our fair share of shameless stupidity and annoyance in our forum – and then we had Johnnygotthebon who introduced himself with the following:
Hello. I am a high rolling donk who knows everything??????
Instead of hijacking every thread, I am starting my own.
I will post screen shots and tips on how to win and lose??????
I call it the "Proven System over at another forum.
I will explain in short.
Basic things needed….."
Well, he didn't explain it in short, this went on for 46 pages – and it was about his SYSTEM that wasn't a system – to him at least. Pages and pages of incoherent rants that caused the "report a post" function to almost overheat.
Finally we had enough and it was adios johnny.
Most Annoying Forum Member of 2014 Runner Up
Here is this year's runner up: fishby5
He submitted the following as part of a PAB against Monarch Casino:
"I played at this casino bonus! on account of me 150 euros! I'm almost 2 weeks I send them the documents! they test them so long that I no longer have the patience!!! I want to withdraw their money!! please help me very beg!!!!!!!
I want to withdraw their money! I have no patience!"
Max contacted their customer support, and they responded the same day wiht the following:
"Dear Max,
Good day!
This player has been dealt with accordingly.
An email was sent to him yesterday that we have processed his withdrawal request via card payment and it will take 2 to 3 business days for the amount to reflect on his card.
Best regards,
Finance Team"
A few weeks later, the player sends this:
"max, I goofed. Monarch is moving along. it is Eldoradopalacecasino.com. They have owed me $600 since October and will not answer my e-mails."
It wasn't really clear what he meant. Was the Monarch issue resolved, or was the problem never with Monarch and was with Eldorado Palace instread? We asked him to explain a bit more. Have asked the OP to clarify.
"SORRY Max, I do not have a problem with Monarch. I do have a problem with Eldoadopalacecasino.com. I withdrew $600 back n October, sent in all documentation, and was approved by management. Then they stopped answering my e-mail and stopped all communication with me. I did get an e-mail from a manager in December saying he would check with the withdrawal section, but I never heard from him again. he also will not answer e-mails."
This was a totally different problem than what the player originally described concerning Monarch's Casino. So we asked him to explain how one issue becomes the other.
His reply:
"Max I do not understand why you are being so obtuse about this nonissue. I am an old man and my mind slipped a beat and I entered the wrong name of the casino I was having a problem with. It does not change the problem. Forget Monarch and go with Eldorado please and help me get my money. I am sorry if I confused you and hope it is straight now. Forgive an old man!!!"
"Old man"? He had listed his birthday as April 7 1988. And it also turned out he was connected to another PAB using a different name. Cheeky.
Annoying honorable mentions:
bpb – long time member who after a number of years resorted to one liner troll posts. Didn't add anything to the community but bad vibes and annoyance.
Chillbill – an Australian webmaster who keeps coming back into this forum – he is an affiliate with some serious personal issues. His last stunt was ragging on the Virtual Casino group – pretending to be a player and at the same time trying to cut a deal with the casino group to advertise them in Australia. Loser.
hakapuku – like bpb, a long time member who was simply just a troll. He never let up after numerous warnings. A toxic asset so he was finally told to take a hike.
Stupidest Casino Trick of 2014
Primeslots tried to pull a fast one, but were caught red-handed using HTML to hide crucial links within their bonus terms and conditions.
One of our members submitted a complaint via our PAB service, and posted his tale of woe in our forum. He has made a deposit, took a bonus, and after meeting the wagering requirement, he was told that he had to wager more – he had failed to read ALL of the terms and conditions. The terms that he should have read, were linked to the bonus T&Cs. Unfortunately, he didn't see the link since it was not underlined as it should have been.
At first glance, it looked like a mistake on the casino's part, and they corrected their page. But not so fast, after looking at this a bit closer, something was obviously wrong.
The casino had deliberately hidden the link. Their HTML coders had added special code to the link so that it would remain hidden. In other words, they did not want the players who were taking this bonus to notice the link that would have directed them to a page that detailed additional wagering requirements. Rogue casino with a capital "R", and the stupidest casino trick of 2014.
Best Warning Robot of 2014
How could this be any easier? Vortran007 is the ONLY warning robot out there in cyberland. This year he has warned players about Club Gold Casino, and many others. Where would we be without Vortran?
He's my buddy; he's my sidekick. He's an integral part of Casinomeister's Webcast – and he's here to stay. Kudos to Vortran – job well done!
Best Minions of 2014
I just wanted to take time out and thank Maxd for his outstanding work on the PABs. He's been doing a bang-up job. I hope that the readership can show their appreciation as well by visiting his Amazon.co.uk wish list. Buy him something geeky – you don't need to wait until Christmas.
I also want to give kudos to Webzcas for his untiring work as webmaster and overseer of the Casinomeister domain. And to Simmo! whose keen eye for potential spammers, and his dedication to entertain us with witty commentaries are well noted. Thanks guys!
The Evil Player Award for 2014
When people think of the evils of online gambling, the knee-jerk reaction is to envision ethically challenged crooks ripping off players. But that is only one layer of evil in this world. Lest we forget the cheats, the charlatans, the scammers, the fraudsters, liars, and mendacious crooks. There are probably more of them than Rogue Casinos.
This accolade is awarded to players who go beyond the call of dickishness – these are the Evil Players.
Casinomeister is known not only for its player community, but for its problem solving capabilities – specifically the Pitch a Bitch, a place where one can submit a formal complaint, and from there we try to do whatever we can to fix what may be broken.
Unfortunately, there are those players who are the problem – it's not the casino. From PAB manager Maxd, his take on the Evil Player for 2014:
From Max:
When someone signs on to the forums with a name like "HIGHIQ" old forum hands like us have learned to brace ourselves for the inevitable. It's right up there with TheMost, BigJohnson, I-Cheat-Casinos-HaHaHa: there's trouble in the mail.
When HIGHIQ started posting on the forums in 2012 he joined in on a thread by saying:
"i have played so many casino online and XXX is the first one did something wrong to me"
Over the next two years he named about 20 more casinos that had all, apparently, "done something wrong to him." A couple of PABs and MANY posts later it became clear that he was a high-level player, was in fact fairly intelligent, and obviously knew his way around paytable calculations and such. In fact paytables appeared to have become his speciality because he was forever posting about how this or that casino didn't pay out properly, etc.
Unfortunately he was also very econonomical with the truth. In two PABs he provided reams of "evidence" — much of it unrelated and irrelevant to the case at hand — and then made outrageous claims for compensation because the casinos "take money when player lose and steal money when player win." Of course he neglected to reveal the real problems behind his issues which were that he was trying every trick in the book to bend, break or mutilate the games he played.
All that paled though in comparison to his Magnum Opus that dropped early in 2014. He filed a new PAB that named not one but six unrelated casinos who were apparently cheating him _simultaneously_. Across these casinos he was claiming over $400,000 in winnings owed and — you may have guessed it — he was the victim of "biggest scandal of all time online".
We didn't have to wait long to find out what had really happened: the casino managers started warning us of a scam that they'd just learned of. All of it related to a payout bug in a new game, the same game at all the casinos, and HIGHIQ had nailed each of them in exactly the same way.
When we heard back in detail about his activities on this particular game a curious pattern emerged: all the casinos had been by HIGHIQ in the same day; he'd immediately asked for withdrawal maximums from each, prodding most to "pay faster"; when the WDs started to stall he came directly to us. Meanwhile he was pounding the forums to drum up support with half-truths and outrage at how Accredited casinos should pay without "investigation delays." AND he was emailing us every couple hours — 14 emails over the course of a single day — with complaints, accusations, claims that we "hate me", etc:
"..seems they paid u well.. i knew u hated me already for what comes to pab …"
In the end the software provider issued a statement about the game, the player's deposits were returned and he got the boot for misrepresenting himself and his issues both on the forums and in the PABs he'd filed.