Meister Awards 2007
Best and Worst in Gambling for 2007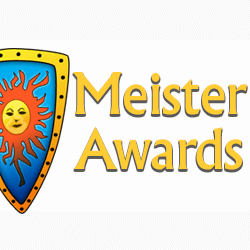 Time flies when you're having fun – not! I thought last year was one of the worst years for players, but this one took the cake thanks to the US protectionism that has removed most of the solid professionally run casinos from the US horizon. US politicians left their public in a cold unprotected environment, and there is no light at the end of this tunnel.
But setting the negativity aside, there were some good things happening in 2007. And we'll try to do our best to focus on the good – not just the bad. But that can be rather difficult when there is so much room for improvement in this industry.
Highlights this year: The UK Gambling Commission is activated, Italy awards interactive gambling licenses, Bodog loses its domain names and is reborn, IGREA gains momentum, Absolute Poker is caught cheating, Christmas comes and goes, and again – it doesn't snow (at least not here).
So, are you ready for the only "Awards that Matter"? Don your kevlars, fasten your chin straps, and put on your flack vests. You're about to jump into the muddy trenches of online gaming.
Drum roll please…
The Best Casino of 2007
Solid as a rock – that's the best way to describe . They have won the Best Casino award more than any other online casino – ever. There are many really good casinos and a few top-of-the-line operations, but none have been able to pass 32Red up on their consistent strive for excellency; 32red Casino is exceptional in every aspect.
They've received glowing reports for the past several years – this being their fifth award. It's difficult to gather more words to express how this casino marked a standard and never faltered. They have been relentlessly focused on players' needs: providing a safe and secure environment, being forthright, fair and transparent.
32red were trailblazers from the start, and not many could argue the fact that they are still leading the way.
Once again, kudos to 32Red – let them continue to lead by example.
Worst Casino of 2007
Every year, rogue operators huddle in their lairs – gleefully wringing their hands in hopes that their casino operation will be named the "Worst Casino of the Year". This is a coveted award since it is given to the absolutely worst casino operation in existance, and there are a lot of crappy casinos climbing over one another grasping – clawing at this award. I am happy to report that one casino has arisen to the call earning this award – hands down.
Let's give a happy round of applause to Cirrus Casino by far one of the worst casino operations period. It is a member of the infamous Virtual Casino group and is operated out Costa Rica.
When they launched a few years ago, they started on the wrong foot and have been out of step with the rest of the industry (except for their roguish brethren) ever since. Their operation began with a lie – they claimed to have nothing to do with the rogued Virtual Casino group, yet I proved beyond a reasonable doubt that they were 100% connected to Prism Casino and the rest of the Virtual Casinos. This has been documented in detail here. Of course they denied this, yet IP addresses don't lie. They finally fessed up three years later stating that their operations are one-in-the-same.
But what makes Cirrus casino so special? It's mainly from their reluctance to pay players who win more than they have deposited. With the complaints that appear in the online gambling fora, one would assume that this is standing operating procedure: ensure large cashins are divvied into small sporadic payments, and when players call to seek information on these elusive funds, they're told the manager has stepped out.
This is by far the worst casino on the net.
Best Casino Group 2007
The Jackpot Factory proved that it has what it takes to be an outstanding casino group. Making a 180 degree turnaround from last year's Stupid Casino Tricks Award, they licked their wounds, and proceeded to put this bad chapter behind them.
During this past year, players often expressed their relief and gratitude to the Jackpot Factory group; it had truly focused its energies on player satisfaction. This is admirable since it's not often that a group can recover so quickly. Keep up the good work JF.
Worst Casino Group 2007
This year's award was easy – The Virtual Casino group. Abysmal and pathetic – two terms that don't do this casino group justice. From their habitual stalling of player payments to their September 11th Twin Tower bonus, this year was full of crap stories from this horrible group of casinos.
Powered by Real Time Gaming software, they bring shame to the entire online casino industry with their amateurish "we've changed" mantra and constant screw ups. They've been around for years and still haven't figured out how to manage a casino right. But what incentives to improve do they have? They're based in Costa Rica, so obviously there is no licensing jurisdiction to monitor their operations. They use RTG gaming software, and RTG has a hands off policy towards player issues. So this is like shooting fish in a barrel for Virtual. They can do pretty much whatever they please.
Best New Casino of 2007
burst into the online gaming scene this year with a number of innovating and truly original games. But it's not their truly original games that bring them to the forefront, it's their well managed staff and operation. They have brought great satisfaction to the player community with excellent customer support and creative promotions that are way above par.
Congrats 3Dice for a job well done.
Worst ExperienceWorst Player Experience of 2007
This was a tough one to figure since there were so many really bad experiences this year for players.
Hippojo Casino is this year's recipient. And since they are no longer around, they can share this award with Real Time Gaming since they got this casino failure on its feet which left players and affiliates in the dark and cold cyber vacuum.
What started out as an exciting endeavour – the launching of a casino by a few well-entrenched and highly knowledgeable members of the online casino industry – mutated into a pear-shaped blob. Shortly after launching, they seemed to go into a tail spin. The stopped paying players and their affiliates – and since I was considering them to be listed in the accredited section at Casinomeister – I was force fed a plate-full of crow. How unnecessary.
Players were given the run around, I was given the run-around, in fact anyone who tried to get involved in sorting anything out was led into circles. They simply stopped paying and did a faceplant on the cyber casino sidewalk.
It may have been a minor casino affecting only a few dozen players, but the damage was enormous. Many spectators lost their trust in this industry – and I certainly lost trust in people who I thought I knew well. It boils down to always watch your back no matter who you are dealing with. What a sad and disappointing example of a failed casino.
Worst ExperienceWorst Player Experience of 2007 – Runner Up
Absolute Poker can hang their head in shame for allowing a member of their staff use their software to cheat players and for being less than truthful when this was discovered.
In September, a group of poker players noticed something odd going on at Absolute Poker. It seemed as though there was a certain player who just could not lose, in fact it seemed as though he could see the "hole" cards that the other players were holding. Something obviously wasn't right and for over a month, the message boards were alive with numerous threads detailing the cheating episode.
Anyway, to make a long story short – Absolute Poker was busted out by everyone to include the Wizard of odds Michael Shackelford, MSNBC, New York Times, ABC News and a number of other main stream media reports.
Absolute Poker responded by opening themselves up to an investigation by the Kahnawake Gaming Commission (this is where they are licensed) which employed Gaming Associates to do an audit of their activity.
Finally, they admitted that there was something wrong. But their admittance was six weeks after players had reported this incident to their customer support and its management.
Absolute Poker said (dated 25 October):
Upon learning of the incident, AP immediately contacted Gaming Associates, an independent worldwide expert in audits, interactive gaming tests and information security, to undertake an internal investigation. Immediately thereafter, the Kahnawake Gaming Commission (KGC), AP's governing licensing authority, opened its own inquiry into the scheme. These investigations are active and on-going. AP is cooperating fully with the KGC investigation."…
Upon learning of the incident? What incident are they referring to? Clearly it is not the incident of being notified by alarmed players and myself in mid-September. They stated the following on 19 September:
"There are no "superuser" accounts that enable players to see other players' hole cards.
Despite our confidence in the security of our systems, we researched hands involving accounts that were mentioned in the online forum posts over the weekend and did not find any incidence of cheating by the accounts in question. Results mentioned in the forums were over a small sample of hands, and we have researched these hands as well as numerous other hands involving these players and have found that the pattern of play of the players did not lend credibility to the claim that the players knew the cards of other players at the table.
It was only about a month later when Michael Shackelford published his report here and this was picked up by the mainstream press.
That's the incident we're talking about. To state publicly that the "Gaming Associates" were notified as soon as they learned of the incident is a load of hooey.
We depend on poker rooms and casinos to be fully honest with us; we deserve no less. To try and placate everyone with damage control PR statements doesn't cut the mustard. Players are not stupid. For some reason many poker rooms and casinos take it for granted that a large number of their player base are sheep lining up for the fleecing. If anything, this episode proved them wrong (if they had thought this). We have doctors, lawyers, accountants, college professors, retired CPAs and law enforcement officials, scientists and artists; these are your players.
Absolute Poker has years of experience in this business and they should know what to expect from players and how to treat them. Clearly one of the worst player experience this year.
Worst Blundering ScrewupWorst Blundering Screwup
High fives all around for Virtual Danny's (from the infamous Virtual Casino Group) September 11 Twin Tower promo. This is what was sent to players on 9/11 this year:
Seven Years ago Today The unthinkable Happened A Great Loss of Life Took place
Brought Down but NOT Destroyed
Was the Towering Recognition?
The Sanctity of Protection?
One Groups Sacrifice Chosen in a Pennsylvania Field
The Virtual Casino Group TODAY Asks
Never Forget Why
Never Forget NineEleven
Redeem Code NineEleven
Get a 911% Twin Towering Total Bonus
Play ALL SLOTS including Real Series Video Slots
on Deposits of $20 or More
455? % Up 455? % Cash Back
And In Honor of 911
In Honor of
That Towering Recognition
That Sanctity of Protection
That One Groups Sacrifice
The Twin Towers Redeem Code TwinTowers
Deposit $10 or More
GET 200% up with 200% Cash Back
20x Play 12 Times Cash Out
All American Redeem Code AllAmerican
Deposit $20 or More
FOR a 100% All Games No Max Match
Comes with Another 100% Cash Back Bonus to Play
Sevens and Stripes – All American Poker and American Roulette
Five-Sided
Redeem Code ThePentagon
GET a 500% Slots Bonus on $5 or More
That is 5 Times More Cash Out
Allowing you to Redeem it UP TO 5 Times for 5 Days
The Choice
Redeem Code Pennsylvania
Deposit $25 or More
For a 150% No Play Choice
Deposit $50 or More GET 200% Cash Back
This is no lie – these were the actual bonus codes – The Choice?! What the hell is that?
To masquerade as a tribute for the victims of 9/11 is revolting. Exploitation at its worst. I don't think it's possible to stoop any lower than this. And players who continue to patronize these casinos are just as much to blame. They are the ones who keep these bottom feeders in business.
Best Customer Service AwardBest Customer Service Award
Club World Casino should give themselves "high fives" all around for their excellent customer service record this past year. If a player had a question – it was answered promptly. If there was an issue or player grievance, it was taken care of quickly and fairly. Club World's support can be reached via chat, toll free numbers in five languages, and of course standard email. They are based in the UK – so their knowledge and usage of the English language is pretty good. No pigeon English spoken here. Good going Club World, keep up the good work.
Worst Customer Service AwardWorst Customer Service Award
Bingoisus.com : besides having a stupid name, they have the worst customer service. A thread appeared in our forum here where a bingo player was expecting winnings of $475.88 to be delivered via check. At first the customer service rep gave him the runaround on certain terms and conditions that was negating the player's winnings.
Finally, the player demanded that the casino provide him with their licensor's contact details (they are unlicensed) along with a copy of the certain term he had violated. The casino gave in and promised to send him a check for $475.88. A few weeks later, the player received a blank piece of paper in the mail from sunny Costa Rica. Oh, boy.
So the player contacts the casino and complains. After a couple of weeks, the casino tracks the check down and states that it's been cashed. They accuse the player of cashing the check, yet they won't provide the player with a copy of the backside of the check showing where he had endorsed it. When the player denies this and demands an apology, the casino comes back with the following:
So Mr perfect so you can type like a little bitch that makes you something special….I,m thinking about getting our English attorney to pay you a visit for fraud
And:
Listen Mr Perfect we have attorneys in england who work for us and you can call them whatever you want…..If your sig is on the check we will have them do whatever it is in merry old england they have to do ……GET IT JOCKO
And it went into a downward spiral from there. Long story – short: they never proved to the player that he signed the check. I tried to have the casino send me a copy of what they had, but they never replied to my emails. So kudos for Bingoisus.com for making this coveted list.
Casinomeister Milestone Award
I'm pleased to acknowledge UK Gambling Commission for this year's award.
This progressive development opened the way to true and responsible regulation of Internet gambling in the UK. They have also reinforced the integrity of UK regulation with their whitelist for UK advertisers. This resulted in significant movement to whitelist jurisdictions, and frantic attempts by others to smarten up their previously lackadaisical approach to player protection.
The whole British effort in this regard has been well planned and impressive in a professional sense, involving extensive consultation and communication with all possible interested parties, and the only dark area has been the high taxation imposed politically on licensees.
This is a true milestone in the short history of online gaming.
Best Software Award
For those of you who have been missing the slots in Vegas, WagerWorks is a Godsend. The US based company was bought up by International Gaming Technoligies (IGT) a couple of years ago and since then they have been pumping out games that are familiar to hardcore Vegas fans.
The games are easy to navigate and are all non-downloadable – the graphics are sharp and match their land-based counterparts. Thank you Wagerworks for bringing us closer to Vegas. Return to Top
Worst Software Supplier of 2006Worst Software Supplier of 2007
One word – and that word is Futurebet. This is by far the worst software supplier ever. They have been around for years and never got with the program. Failure after failure, their poker rooms and casinos drop like flies – and there has never been any safeguard for their players.
Most of their casinos are unlicensed (Costa Rica, Belize, etc.) so their casino properties are at liberty to make rules as they go along – or disappear without a trace.
If a software company dares to reap in licensing and other fees from their clients, then they better be able to protect players from unscrupulous or mismanaged casinos.
Sitting on One's Hands AwardSitting on One's Hands Award
Kahnawake Gaming Commission is the recipient for this year's award. It's an absolute shame that this commission can't seem to get it together when it comes to assisting players in a swift and effective manner. They have made themselves available for player issues, but so far it has not been so productive.
The Kahnawake Gaming Commission issues licenses to over 450 gaming entities. To not have an active call center that can promptly answer player grievances effectively is an indication that this licensing entity has not taken its role seriously. The sad thing is – they are one of the first jurisdictions to offer gaming licenses to online casinos. They could have led the way as a torch bearer for all to follow, instead they let this opportunity slip through their fingers.
Sitting on One's Hands AwardSitting on One's Hands Award II
Real Time Gaming is the second recipient for this year's award. It's been a year and a half of lip service – stating that a resolution service is being set up. Meanwhile over half of Real Time Gaming's casinos are in Casinomeister's rogue pit – two thirds of RTG casinos operate without gaming licenses. No RTG casino is licensed in the EU or in a UK Gaming Commission white listed jurisdiction.
What is wrong with this picture? What is taking so long to ensure players have a safe gaming environment? How long do we have to wait?
Head in the Sand Award 2007
This award is given to operations that seem to rely on the premise if you ignore a problem long enough, it'll go away. Well, guess what – they don't.
This year's award goes out to all the players who continue to patronize unlicensed clip-shot joints keeping these bottom feeders in business while thinking it's okay. Well it's not. There are thousands of players who know the risks involved when dealing with rogue operations, but they choose to throw money at this lot because they are either too greedy to pass up on a bonus that's too good to be true, or they can't spend five minutes Googling a casino name. These players can't see the light of day they have their heads stuck so deep into the ground.
This gaming industry wouldn't have rogue casinos if players were more diligent with their money. But since these players don't care, I don't expect this problem to go away – ever.
Roll with the punchesRoll With the Punches Award 2007
The Fortune Lounge Group had more than their share of problems this year. They were hammered by the UIGEA, pounded by fraudsters, and removed from Casinomeister's Accredited Casino section and rogued. I was going to award them this year's "Fall From Grace" award – actually the "Mother of All Fall from Graces" but after thinking about this a bit, I decided not to.
Why? Because I try to be fair as possible when it comes to dishing out awards – especially ones like these. And it is not fair to point fingers at this group when one realizes that the position they were in was an extremely difficult one. And after it was all over, they had done the right thing – they paid the players who did not violate their terms.
Last spring, Fortune Lounge was suddenly swamped with players many of whom were advantage players. Thousands of players had found a way to take advantage of a signup bonus, and the casino group put their shields up – locked these accounts, and started kicking players out. These players had opened real casino accounts, played in the exact same way – a most peculiar way at that – and if they had won, they cashed out, if they lost, they abandoned the account. Sixty percent of these accounts were coming from either the same computers, the same household, or the player was using false ID. In other words blatant player fraud – an obvious player scam. But the casino was killing the dolphins in the tuna net. There were still many players who were merely advantage players and were not violating any terms and conditions; they were only playing in such a manner that the casino didn't like. And that's how the casino group reacted – they told these players "We don't like the way in which you play – here's your deposit back – bye."
But if the player met the terms and conditions – they need to be paid. Not doing so opens a pandora's box of player abuse; you can tell a player to take a hike, but you have to pay him first.
That's when Fortune Lounge was removed from Casinomeister. But as the smoke cleared, they began to pay winnings to the players who did not violate any terms and conditions. As far as I am concerned, this is water under the bridge.
For those players who are critical any time a casino has a knee jerk reaction to massive player fraud, try putting yourself in their shoes. How would you protect your business from people who are trying to do you harm. Do you roll with the punches, or do you put up a fight?
Best Named Casino of 2007
One thing that is always challenging in naming casinos, is to come up with a name that doesn't have the words casino, gambling, vegas, golden, or club in it. It should also be short, easy to remember, and brandable. Our cyber hats go off to Canbet which has simply – a damn good name.
Worst Named Casino of 2007
So who is the mental giant that came up with the Mafia Casino? I can just imagine their first organizational meeting:
Bossman: "So, who has come up with a name that will invoke trust and security within the player community?"
Junior Exec: "Oh – oh – oh – pick me – pick me!
Bossman: "Yes, Butthead. What's on your mind?"
Junior Exec: I saw this really cool show, and like it can be like the Soprano's or somethin'. We can call it the Mafia casino because they're cool.
Bossman: Brilliant! We'll invest everything we have into this – now pass the bong.
Stupidest Named Casino of 2007
What the hell is Simonsays casino supposed to mean? I just don't get it. "Simon says,'Make a deposit.'" Uhh – "Simon says 'Cashout!'" "Don't cashout!" I thought this was a game you played in the second grade. What the heck does this have to do with gambling? Nothing – it's stupid.
Most Bizarre Press Release of 2007
Gambling911.com issued a press release last October following the Absolute Poker fiasco where AB was caught redhanded in cheating. (See this year's worst players' experience). The press release left quite a number of us with our jaws hanging open. It was entitled, "Absolute Poker Could Become Safest Poker Room" and stated the following
Gambling911.com expressed its commitment to premiere poker room sponsor, Absolute Poker, this week. It announced bringing that online poker site back onto Gambling911 as early as next week or Mid-November, even sooner than initially intended.
Despite some initial blunders in dealing with what many now believe to be a rogue consultant who was able to access the Absolute Poker backend, engaging in a tournament cheating scheme over nearly a two month period, Absolute has since reimbursed those players even remotely believed to have fallen victim; they've invited customers down to their Costa Rican-based operation, which employs a few hundred people; and most importantly of all the company has been working diligently to ensure such a security lapse never happens again.
"The reality is that Absolute Poker is probably going to be the safest online poker room around because of this incident," expressed Payton O'Brien, Senior Editor of the Gambling911.com website. "Sometimes it takes a debacle like the one we witnessed last month to add that extra layer of awareness and accountability."
Absolute Poker is prepared to do whatever it takes to show it is commitment to the online poker world and for customers this will likely mean bigger tournament prizes and bonuses than ever before.
"There are going to be some extraordinary positive announcements coming down the road," an Absolute Poker representative told Gambling911.com on Wednesday in regard to the unveiling of some new promotions.
Inquiries related to Absolute on the Gambling911.com website have been unsurpassed according to O'Brien.
"Most people just want to know their money is safe and that Absolute is a poker room in which they can feel secure."
Right now, many believe Absolute is taking a chapter from Post-9/11 airport security. An outside firm has been brought in to oversee what could be the most thorough audit of an Internet gambling enterprise ever.
UltimateBet, which does not share the same software platform as Absolute but functions as a partner company, has already been welcomed back to the Gambling911.com website.
The two poker entities comprise one of Gambling911's most lucrative advertising campaigns.
"Since 2000, our readers have come to trust Gambling911's judgment in these matters. We are extremely confident that Absolute Poker will be bigger and better than ever before," says O'Brien.
The poker room continues to flourish. Absolute Poker was one of the biggest hiring employers in Costa Rica over the last 12 months and a vital source of that nation's massive online gambling industry.
"The best news of all," O'Brien points out, "is that our announcement to bring Absolute Poker back onto Gambling911.com has been met with zero resistance from the online poker community."
O'Brien also expressed fury over a public relations firm allegations to the New York Times that Absolute Poker had reneged on a deal.
"Business disputes do not need to be aired in a public forum. Absolute Poker has a reputation for paying advertising venues and affiliates in a timely fashion. Absolute Poker has been nothing but meticulous in their business dealings with Gambling911."
This press release, which seemed to be clearly damage control, was released a bit too prematurely. The Kahnawake Gaming Commission had only began to start their investigation, and the fora was teeming with player disgust. Gambling911 – which was considered an unbiased news service – seemed to have slipped into bizarreo-land. Sure they admit that Absolute Poker was one of their "most lucrative advertising campaigns", but in this industry, one cannot coddle their advertisers when there is clear evidence of a major cheating scandal. Gambling911 was sending the wrong message to players and its fellow journalists.
It was a shame to see Gambling911 become a puppet to the "paymasters".
The Best Affiliate Program of 2007
Brightshare is an example of an excellent affiliate program backed by some of the best affiliate managers in the business who promote an excellent bunch of casinos – Jackpot Factory.
Lloyd Aptor, Brightshare's program manager, is extremely dedicated to his work and the industry – and it shows. Friendly and helpful, he leads a top notch team of affiliate managers who cover everything from casino games to mobile gaming. Brightshare's stats pages are refreshingly helpful with reports on campaigns, specific banners, and even on favorite games. The team behind brightshare has put in some hard work and it shows. Kudos for all.
Most Annoying Affiliate Program of 2006Most Annoying Affiliate Program of 2007
I was thinking about awarding Cpays for the third time in a row, but I decided not to since there is something even more annoying than Cpays <gasp!>. This award goes to every affiliate program manager who can't spend more than five minutes studying a website to understand it's philosophy or approach to its users.
I don't like spam – and it's annoying as hell to receive emails that begin with "hello, I've found your website and I think we'd be a good match." Every page of Casinomeister has a link to its advertising policies and contact details so why am I (and every other webmaster out there) being spammed with "stupendous" deals. ATTENTION MARKETING EMPLOYEES: if you are using a yahoo, gmail, or other free email account to approach me – you're in the trash bin. I won't bother with it, and neither should any webmaster who cherishes his or her valuable resources: time. For my webmaster brethren, please don't bother with these guys. If they behave unprofessionally, just imagine how their casinos behave. And this reflects on you.
Best Casino Manager of 2007
Pat Harrison is the man. 32Red's Operations Director leads by example; his peers should take some notes on how he operates. He is readily available, approachable, and is capable of making smart command decisions. He is the "face" of 32red – a casino that consistently exceeds our expectations. Well done Pat, give yourself a pat on the back <grin>.
Worst Casino Manager of 2007
"Virtual Danny" for his whiny response to player outrage when he launched his thoughtless September 11th promotion. Get a 911% Twin Towering Total Bonus He justified it by stating he was originally from New York and 911 meant a lot to him. (see this year's Worst Blundering Screwup). Clearly the worst managerial decision to come out of any casino ever – the Virtual Casinos no doubt.
Biggest Disappointment of 2007
Watching US players being thrown to the wolves. As an American, it's embarrassing for me to witness how US players have been completely screwed over by the UIGEA. Borrowing an analogy from my good friend webmaster and moderator Simmo!: players are like a massive river; you can dam the river, but you can't stop its flow. It's going to spill over somehow, so it must be controlled. The US players are still playing, but they have spilt over mostly to unlicensed online casinos based in Central America. While the rest of the world player base is placing bets with licensed household-name public companies, the players from the "land of the free" are fighting it out in the "Wild West". Now that's real gambling.
Casinomeister's Forum is one of the most popular forums in the online gaming industry mainly because of its diverse and dedicated members. I am indebted to everyone who makes it such a satisfying and interesting place to hang out. Special kudos go to the members who go that extra stretch to make it a quality and informative place – you know who you are. It's members like you that make Casinomeister's forum a very powerful and constructive voice. Thank you everyone.
Most Annoying Forum Member of 2007Most Annoying Forum Member of 2007
Casinomeister's forum attracts people from all walks of life from every corner of the globe. Members include scientists, journalists, drunks, professional mathematicians, housewives, trailer trash, college students, nut-cases, new-age angel seekers, casino operators, male nurses, dope smokers and mostly really nice people. It's a real joy making this forum what it is. But sometimes, there are just really annoying people who seem to go out of their way to be – well – annoying.
This year's award was a toughy. There were a few really annoying members this year – but some of these members annoy only me, and not so much the others, so I took a look at those members who really annoy just about everyone.
ThodorisK is who we honor this year. He has managed to receive more negative points for his postings – more than anyone else. He can turn any thread on its head accusing software companies of cheating, and if players ask him to publish his findings, he accuses them of being crooked affiliate webmasters. Here is a classic post – from Christmas day. The topic is whether or not a certain software is truly random. You can read this here:
It was definatelly right to kill as many as needed german soldiers in the Wolrd War II so that Germany was defeated, and it would had been definatelly wrong not to kill them in the name of non-murder. Jesus is not against murder, because how would God judge the killings so that Germany was defeated? What if a mad man rushes into a school and kills every kid he sees? Is it not right for the police to kill him? What is the opinion of God on this? Therefore, it is definatelly right that some (not all of course) of these people should be murdered, and cursing is a legal and safe way to do it. Many people committed suicide because of them and they impose unimaginable suffering and oppression on others in many ways. Therefore, yes, I suggest that it is right that one curses: "The cheaters WHO it is right to die, let it be that they die". One could also pray that they repend, and this might be even more right pray that cursing. But cursing is also right, as long as the motive is not mainly malice, but saving others from suffering and spiritual downfall. For example, suicide is a great spiritual downfall. If I explain more, I will have to write a book in here, so enough.
And this has to do with gambling software because…? One of the members suggested that it looked like Santa missed a chimney. Perhaps he did.
ThodorisK seems to have the art of posting Troll-like responses down to a science and I applaud his efforts. His derailings keep us busy. Congratulations on a job well done.
Stupidest Casino Trick of 2007
Oh, what a tangled web we weave…when first we practice to deceive.
It was brought to our attention by forum member Alexandre that Roccoscasino.com had some funkified information on their website. He stated "For one thing, I've found out that RoccosCasino.com is owned by Intersafe Global a sister company of Cassava Enterprises, the legal name of 888". It only took about five minutes of investigative work to determine that this casino website had acquired the ad copy and graphics of no less than four unrelated casinos – 32Red, Challenge Casino, Intercasino, 888.com just to name a few. This was hashed out in our forum here.
One of the members had thought that they had buggy software, and emailed the casino telling them to look at the thread. Here is their reply:
Dear uungy
Thank you for informing us about the thread at Casinomeister.
Now we can cleary see what type of person you are and as such have blocked
your IP address from our servers.
You should be very careful what you post on forums, especially when the
posting is slanderous and therefore could result in legal action.
I warn you that any further slanderous remarks will result in legal action.
Roccos Support Team
Funny, you would think that they would be the ones that would be concerned with legal action.
A few hours later, a happy clappy player signed up and posted the following:
No Problems at roccoscasino.com
——————————————————————————–
I have played at roccoscasino.com and have thoroughly enjoyed it, there are a few things graphically that are not 100% but i dont think their games are rigged at all.
I think Uungy should really be careful about posting comments based on the small amount of games played, do you really think that after 30 games you can make the claims that you have.
Anyway i recommend it if you are looking for a casino with 3d graphics and a slightly different feel to the rest!
Regards
Cluedup
Woo hoo! Well let's sign up now – NOT!
I was just watching this unfold when the casino manager signed up in our forum <ahem> with the same IP address as cluedup, and he posted a statement saying that the casino was going to look into the allegations of buggy software. It was then that one of the members noticed that cluedup was listed as a jackpot winner at the casino website. Yeah, right. Needless to say, this was simply some scam clip-shot joint trying to put out a few fires that their bumbling deceptive ruse had caused. What amateurs! And what rogues! Clearly a comical exercise in how to be a rogue casino.
Best Warning Robot of 2007
How could this be any easier? Vortran007 is the ONLY warning robot out there in cyberland. This year he has warned players about the risks of playing at RTG powered casinos, AtlanticVegas.com's fake Alderney license, Atlantic Lounge's no-pay situation, Golden Arches weirdo player credit, and many more situations that deem his intrusion. Where would we be without Vortran?
He's my buddy; he's my sidekick. He's an integral part of Casinomeister's Webcast – and he's here to stay. Kudos to Vortran – job well done!
Best Bier of 2007
How could I not award the Bier that sometimes fuels the happy clappy pages of Casinomeisterland. I am indebted to Neumarkter Lammsbräu organic Hefe Weisse, Leikheim's Pils Bier, EKU Kulmbacher Pils, Gampertbräu – Pilsner and Hefe Weissen, Franken Bräu, and of course my favorite – Erdinger. Thanks for keeping me focused and on top of things.
The Evil Player Award for 2007
Actoreddie walked away with this award this year. He began a thread ranting about RTG and all the a-holes who were ripping him off. He felt that anyone who disagreed with him was the "enemy".
Actoreddie first contacted me in February 2007 with an email entitled "HOW THE HELL CAN YOU SLEEP AT NIGHT CASINOMEISTER!" 642 words in one paragraph.
He had a laundry list of "evil" casinos: Sci-Fi, Intertops, Club World, Breakaway, Grand Aces, iNetBet, Bodog, – He made assumptions such as "You Must be on RTG's Payroll and even Intertops since you claim they are good!"
He boasted of being a TV actor and that he had CBS' ear and US World News Report, and the best thing to happen was the US legislation. He also lamented me for not warning players about all these CROOKS.
And then he called me an a-hole.
And then he sent me a series of emails, one from a CBS "correspondent" who was "investigating these crooked casinos". Funny thing is that she wrote her entire "findings" in one paragraph (312 words), and she was using a free email account from the same server as actoreddie.
His account in our forum was closed, he tried opening another in order to further push his agenda. He also started an email campaign copying on anyone who was involved in a string of "evil" casinos. Casinos were okay if he was winning there; if he had lost money, they were crooks. Most of these emails were laden with eff-word and mother eff-word insults. The guy has a serious anger problem.
Sadly, it's an unmistakable case of a sore loser, and he's out of control – blaming others for his problems. If he had remained calm, cool, and collected, maybe someone would be listening to him. But as long as he's acting like a stark raving lunatic, he'll be treated like one.