Meister Awards 2021
Best and Worst in Gambling for 2021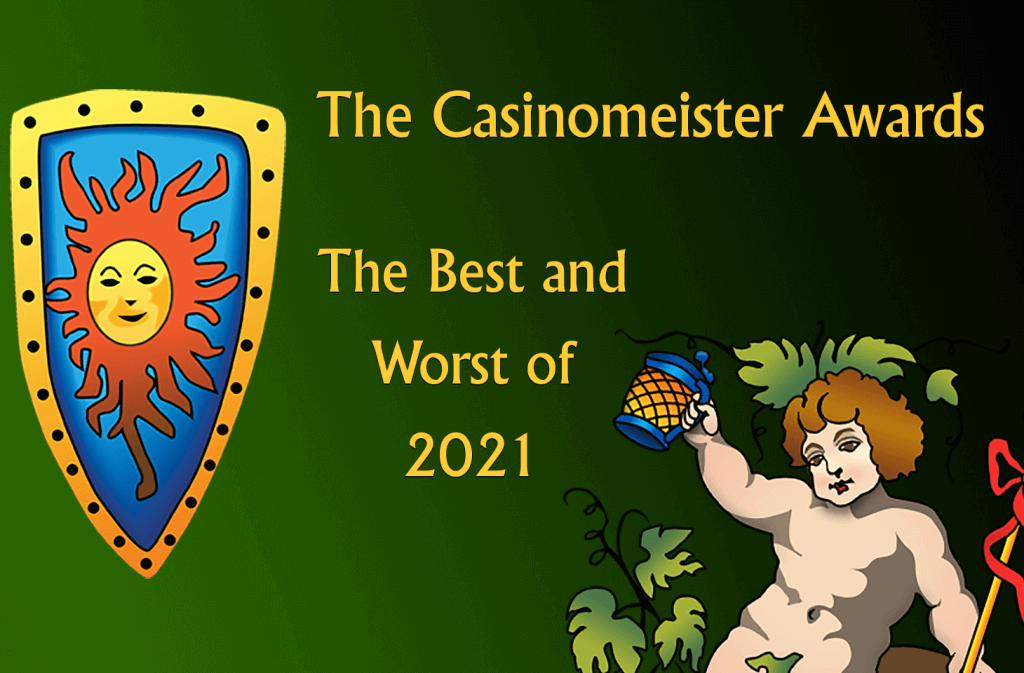 Dearie me — another year has passed, and once again it is time for the Best and Worst of the year, this being the Casinomeister Awards for 2021. Coined the "Only Awards that Matter" (channeling the spirit of the Clash: the Only Band that Matters), this is the time when we reflect back on where we have been this past year, and allow ourselves some hope for the year ahead.
There have been highlights and lowlifes this past year — and many pratfalls and pitfalls that have affected not only the igaming industries, but most of all, the players. I will set aside my cynicism for a minute or two, but this past year was probably one of the worst years for players that I can recall. The igaming industry has been trudging ahead dodging one bullet after another with hyper-regulation imposed by bored government officials who continue to present themselves as do-gooders without having a clue about what real players want (yes, I'm looking at you, UKGC). Rogue casinos are flooding upwards from the underworld like an eruption of poo.
*Editor's Note: Unfortunately, most of the "Worst" awards have been removed for now since many of these casinos have employees in Eastern Europe and some of the rogue casinos have roots extending to Russia and the Ukraine. I feel that it is inappropriate to be ragging on and poking fun at these entities due to the current situation there. Once the world is relatively back to normal we can enjoy poking fun at each other. At the moment, it would not be acceptable in my honest opinion.
---
The Best Casino of 2021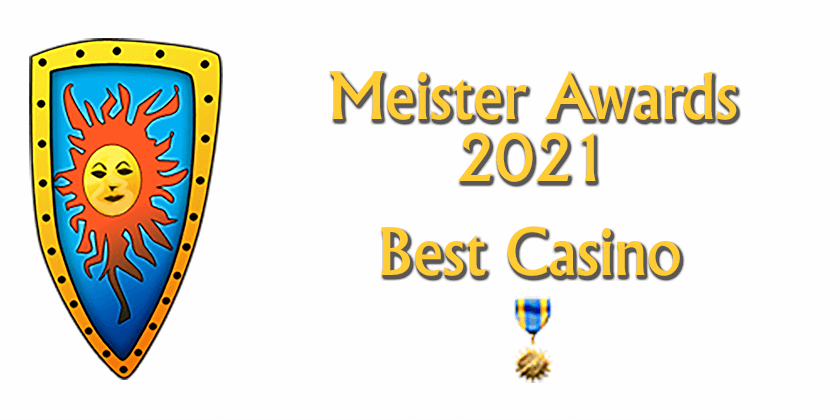 Bitstarz is the one this year. It was a real tough call this time between our Meister Minions and our senior forum members, but Bitstarz got the votes. And it is understandable since they do most everything right. And when I mean everything, I mean everything. They deal with player complaints — when or if they get them — professionally, fairly, succinctly, and in most cases giving the player the benefit of the doubt. Their customer service is seriously top notch, and the way they work with their marketing and affiliate partners is like a breath of fresh air.
Personally, it gives me great pleasure to give kudos to work well done. I have watched them grow over the years, and I have to admit that I was skeptical of any casino that was focused on bitcoins and cyber currencies a few years ago. To me the entire BTC realm was primarily set up for hackers and people trying to fly under the radar. As the years went by, I watched them pretty carefully, met the people behind Bitstarz, and I began to realize they weren't so bad at all. Then 2018 came around and we took them on as a Casinomeister Accredited Casino — only after they were vetted by our members, and since then there has never been a disappointment. Last year, they were awarded Casinomeister's Best Customer Service for 2020. And now, here we go with Best Casino.
It's a high five guys and gals at Bitstarz. A job well done, and an award justly given.
---
Best Casino Group 2021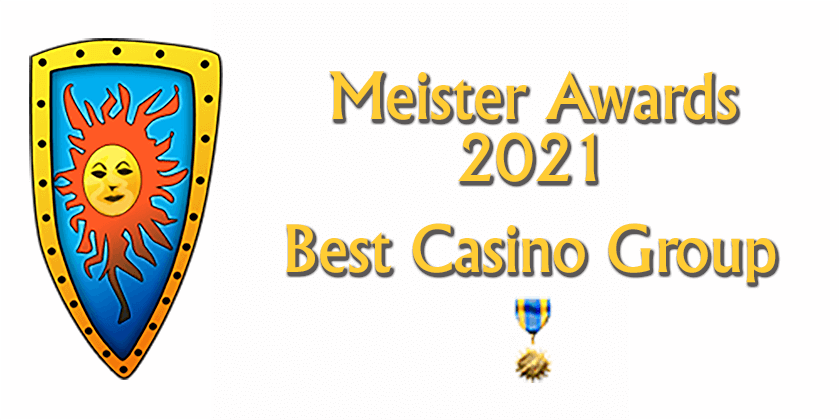 The Legend Group of Casinos, it is: The Best Casino Group 2021. They were awarded Best Affiliate Program in 2018, and this year they advanced a bit further to be awarded Best Casino Group 2021. Why? Because they are clearly the best casino group available to players.
The Legend Casinos are absolutely focused on their players' experiences. Their casino managers are by far some of the best in the industry: Karolina for one, who has been on their team for years, and has won Best Casino Manager a couple of times in a row (2014 and 2015). Complaints are rare for their casinos (they have six under their proverbial belt) and for the past few years we have had near zero complaints about this bunch. Even though they are licensed in Curaçao, it hardly makes any difference at all since they can always be trusted to do the right thing when it comes to players. And that is the thing, their player retention rate is high, because punters know that these casinos will always treat them right, and will always do their best to keep them as high-valued customers. A massive round of applause for a job well done.
---
Best New Casino of 2021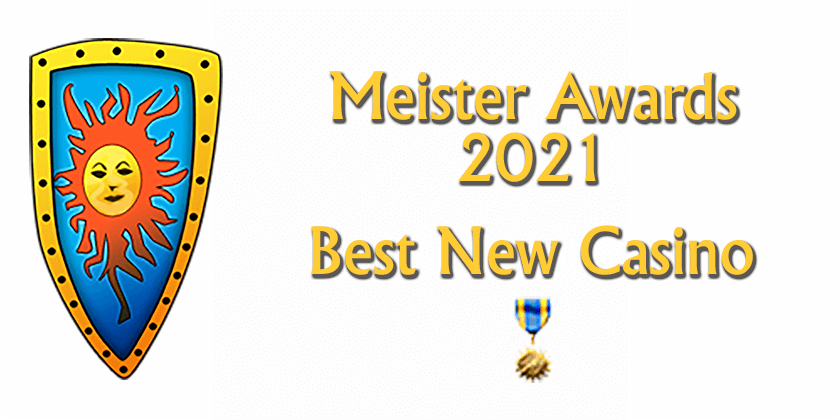 Winz.io is the Best New Casino of 2021. These guys came on board a few months ago and they have been getting rave reviews in the forum by some of our most seasoned players. It's always refreshing to see folks give kudos to a casino that is really trying their hardest to do the best job possible.
From Jhonson90: I've been playing with them for a few months, for me 10/10.
Documents approved in hours, withdrawal in 15 minutes with myfinity, bonuses have no wagering, even 10% weekend cashback (for all) has no wagering, huge assortment of slots, quick and efficient chat, I happened to deposit without adding the bonus code of the free spins and they added them to me manually, they also won 50 euros in the lottery, all bets on slots assign points to buy lottery tickets and contribute to advance in the rankings with prizes in free spins and also in money by leveling up.
Really very good experience.
From deepsky2: Hate to say but Winz.io has impressed me so much that it replaces Bitstarz for me. No wagering is a big big plus. I like Bitstarz, had many good wins and they always pay fast but I hate getting a bonus that comes with wagering also at Bitstarz you do not get the cashback if you make a withdrawal.
For me, Playojo and Winz.io casino will be my top casinos to play at. I just hope in a year I can still say Winz.io still impress me.
From The Viking I made my first deposit there about an hour ago – looks good and runs smoothly 🙂 just withdrew €200 after €50 deposit left me over 60 to play – still not verified yet so lets see what happens 🙂
well well sorry for swearing but bloody hell paid in 2 minutes 🙂 :thumbsup:
So keep up the great job you are doing — I am impressed. You can read their introductory thread here: Welcome Winz.io Casino
---
Best Customer Service Award 2021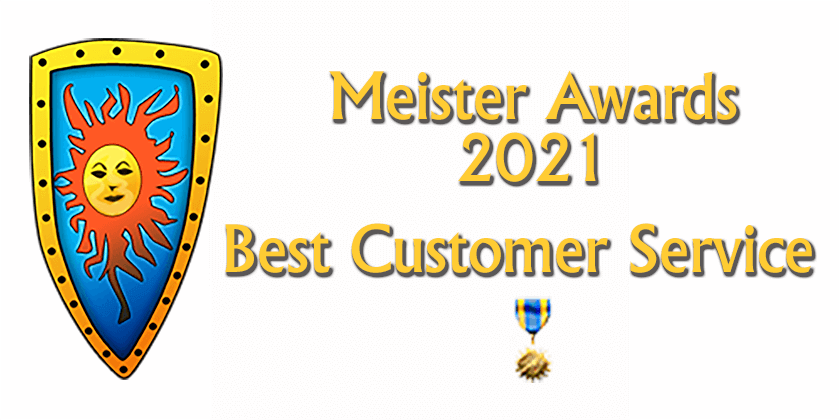 3Dice is truly a gem hiding in plain sight. Besides having some of the most original in-house games, that you won't see anywhere else, they are set up as a true player-focused casino. There is no doubt about that — and hell, you probably already knew this since they have been awarded by Casinomeister no less than 11 times since 2007, including Best Casino (2010, 2011, 2012, 2013), Best Customer Service (2008, 2009, 2010, 2011), Best Games, Best Casino Manager, and Best New Casino in 2007.
3Dice has always been amazing, with loads of praise from our members, going back years. Even though they have had a relatively low profile for the past couple of years, their customer service receives constant praise from their loyal players. Here is just a single comment sent to me by one of our esteemed members:
3Dice has never given me any reason to "be careful". There are no surprises and they treat their players very well. Yes, I am an active higher limit player, so I am given recognition for that in their comp system, called "Loyalty" awards. There is a benefit given every 10 days and on your birthday or special events like Christmas tied to the amount of your wagering. But that doesn't buy my patronage and is not why they get the majority of my business. They have earned my trust and always deliver as promised. That is why I play there on a daily basis. I also have a very nice win record…which influences my decision.

Customer service is excellent and a representative is always available to speak to you with the correct answers. They don't blow you off like other sites who simply give you a link to the T&C's when you ask a question. If you have any input on the site, they listen attentively. Anna as Casino Manager, is available for any questions or concerns and responds quickly. If there is ever a rare problem that pops up, they listen and correct it.
So a heartfelt "thank you" from me. 3Dice is a stellar example of a casino that is the epitome of a Casinomeister Accredited Casino; they serve their players the best they can.
---
Best Player Experience Award 2021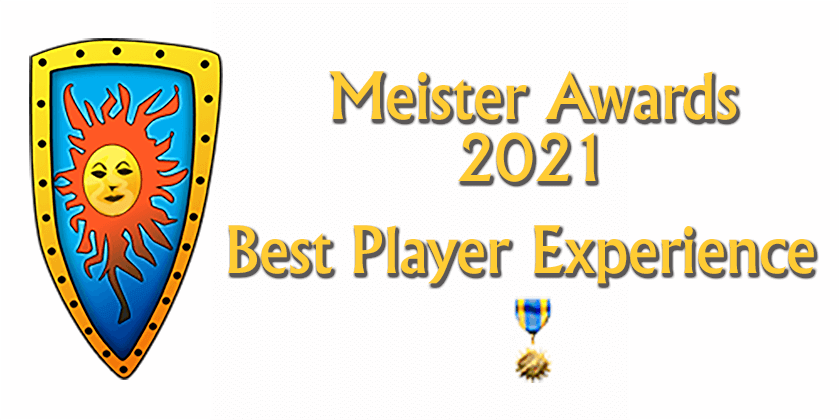 2021 absolutely sucked for great player experiences: I am not sure if it's that people were burned out because of Covid restrictions, or the hyper-regulation in some jurisdictions like the UKGC. But it was Microgaming that gave us some hope that player experiences aren't being flushed down the proverbial toilet. Unfortunately, there was not a collective Best Player Experience this year mainly because this industry has become so player-unfriendly that it is no longer a great experience. So big jackpot wins are really the only thing applicable here — at least for this year — which immediately brings to mind the amazing jackpot wins by players playing Microgaming-powered progressive jackpot games.
€19,430,723.60 was won on Absolootly Mad™: Mega Moolah at a Belgian online casino: Napoleon Sports & Casino on 27 April 2021. Yep, you read that right: €19.4 million Euros were paid out to a single player. And this was right after another player won a life-changing jackpot of €17.5 million on Microgaming's WowPot at 32Red. How awesome is that?
From Casinomeister's news:
The latest win which was struck at the online casino at Optibet.com marks the fifth win of seven figures or more on Microgaming's progressive jackpot network this year and the hundredth in its history.

Microgaming's progressive jackpot network has now paid out more the €1.4 billion to date, with over €103 million awarded across all jackpots, tiers and games so far in 2021.

John Coleman the Chief Executive Officer at Microgaming, commenting on their latest progressive jackpot payout, said: "I'm delighted to see another big jackpot win so soon after Mega Moolah dropped for €19.4 million in April."

"My congratulations go to Optibet and their player on this brilliant win. This is something of a milestone for Microgaming, being the 100th euro millionaire made on our progressive jackpot network."

While the Chief Product Officer at Optibet, Chris Davis stated: "We were thrilled to hear the news that one of our players had struck the Mega jackpot on the legendary Mega Moolah. Not only was it the first Mega jackpot to be hit at Optibet.com, but it's also a tremendous multi-million-euro prize!"
Players are still having some amazing life-changing experiences — thanks Microgaming for being a major part of this.
---
The Worst Awards:
As I mentioned – I am taking the high road at the moment, and will politely refrain from ragging some casinos that are downright scum. You can read past "Worst" awards since they are still applicable and deserving. These crap-hole, clipshot joints are still fleecing their customers with crooked games, and inflicting emotional and psychological harm on players with non-payments and other rogue-worthy behavior.
But we do have some entities that deserve a mention:
---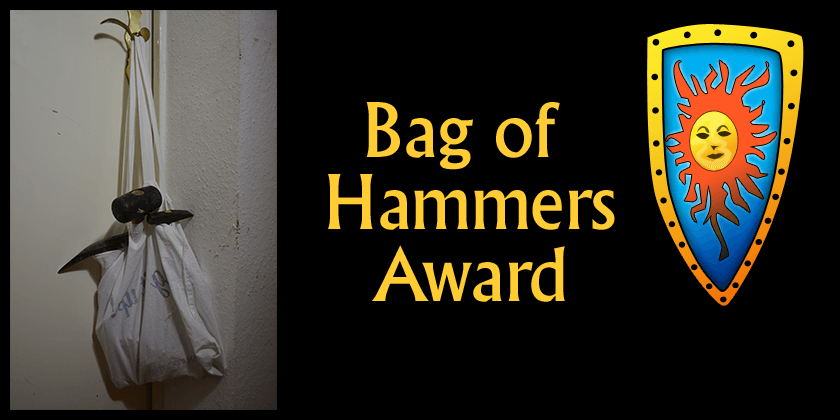 Bag of Hammers
The The Bag of Hammers award goes to those folks, business entities, or government agencies that have the collected intelligence of a, well… erm — a bag of hammers.
Previous Bag of Hammers awards have been (cyberly) handed to the mental giants at Play 'n Go who produced prepubescent slot games in 2017, and the moronic affiliate webmasters who were marketing crap-hole casinos in 2018.
Well, this year we can bestow this award on the UKGC for sucking the life out of the gambling experience for UK players. For the past several years, we have warned everyone, including the folks at the UKGC, that over-regulation will encourage and feed a black market — which is now accepting UK punters in droves. The danger of over regulation is like prohibition: if folks don't like what they get, they will go elsewhere. We should not have to spell this out. But unfortunately for the UKGC: it does need spelling out.
This year the The Parliamentary All Party Betting and Gaming Group (APBGG) concluded that The UKGC is officially considered 'not fit for purpose'. We discussed this a bit and to humbly quote myself, I stated the following:
"A licensing jurisdiction ought to be, in my humble opinion, primarily focused on the player. Making sure that the player is being treated fairly with licensed and continually audited gaming software, responsible gambling safeguards, proper payment processing, fair promotions, and of course: a way for players to have disputes handled by qualified and experienced staff.
The only jurisdiction that does ALL of this is the Kahnawake Gaming Commision. The rest of these licensing jurisdictions are just a money grabbing, political posturing bunch of folks that have barely any experience dealing with players.
Gamblers are like beer drinkers — most folks do this socially, or to relax, or chill out — but then you'll have folks who abuse this as well. But the abusers are the minority, not the majority, as the UKGC's PR representatives (The Guardian) will lead you to believe. You might as well put a group of nuns in charge of a keg party. Nuns don't understand beer drinkers and probably think they are misguided, or have deep-seated problems. The same attitude comes from the folks at the UKGC: they treat players the exact same way.
The first thing a licensing jurisdiction should do is set up a players' complaint center, ethical and acceptable operating procedures, and a support/training center for operators. The operators need to know, in black and white, what is expected and the "do's and don'ts" of their licensing terms. What training has the UKGC set up for their licensees? Maybe there is something going on in the background, but I'm not aware of anything. In other words, the UKGC has nothing to offer their licensees but grief.
When the UKGC first launched their online licensing branch, they chose to delegate the complaints to ADRs – that was a massive red flag to me since it just underscored their inexperience. It drove home a point that they had no clue what they were embarking on. Look at them now: they are killing their own industry, and loads of decent, upstanding operators are bailing from the UK market."
So I hope that perhaps this upcoming year we will see the draconian UKGC regulations begin to ease; but when your intelligence is being equated with a bag of hammers, then that hope is pretty slim.
---
Stupidest Named Casinos
Naming things is one of our primary functions as human beings. One of the first tasks that Adam had in the Old Testament was to name all the animals. One of the first things we do as babies is name our nurturers who feed us: mama. And one of the first things that business owners do is name their product.
I have dished out the Worst Named Casino award for the past twenty-three years, and each year I am amazed at the weirdness conjured up in folks' minds on what to name an online casino.
Here are just a handful that popped up on our radar screen this year:
iLucki: No, me lucky – me love you long time.
RacoonVegas: WTF? Racoons in Vegas? I don't think so — and the thought of that is quite disturbing.
JooCasino: ya gotta be kidding me. Joo as in "Jew" Casino? Wow. How would you introduce yourself to Israeli affiliates or software providers?
Praise Casino: who in their right mind is praising a casino besides a casino owner like Ed Wynn?
Spassino: yeah I get it, Spass means "fun" in German, but for an English speaking person, spass is pretty much like "spaz" which is an offensive term for someone with cerebral palsy. Good one, not!
Keepspinningme Casino: WTF? How about keepscrewingme? It's a no-paying, rogue casino with crooked software that fleeces players from the UK.
---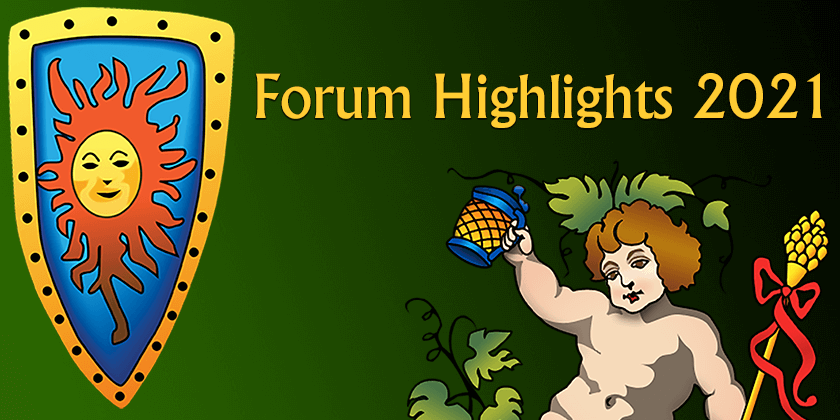 Forum Awards
Casinomeister's forum is the largest and most active gambling community, hands down. In 1998 I created this forum using HTML and advanced to 3rd party software in 1999, so yeah — it's old. We have thousands of members and hundreds of thousands of active threads. Many folks involved in this industry, either as a player, a webmaster, or a casino operator, got involved via Casinomeister's forum. But I don't need to tell you all about this, since you probably know it already.
Forum Highlights of 2021
This is a brief smattering of popular threads that appeared this year. There are many more, but these are the ones that stood out for me.
Here we have Pragmatic Play starting a thread about their use of streamers, and as soon as it got too difficult and embarrassing — they bailed.
Casinomeister News
BGO appoint Mark Quayle as CEO and announce Gibraltar expansion Mark Quayle, who was the recipient of the Best iGaming Representative in 2015 and 2016 was appointed CEO of BGO and yes we were stoked for him. But…
BGO Entertainment to Close all Operations … that didn't last long. Bummer for him — but he found a new home at Lottomart, so not all is lost.
---
Online Casinos
What are the Five Most Important Features of an Online Casino? Here we polled our members and nearly 300 players responded – Payout Speed is tops, then comes Software and Games, then RTP listings, Customer Service, and Responsiveness to Complaints. There are a lot of player responses that are worth a read especially since this industry claims to be about the player
---
Source of Wealth poll: How do the SOW requirements affect you? It was not surprising at all to read that a majority of our UK members find that the SOW requests are intrusive and that they are migrating away from UKGC licensed casinos and playing at non-UKGC licensed casinos. Some really good comments there especially about what the thresholds are. I will probably re-poll our members in the next couple of months to see if any of this has changed.
---
And another poll: Who wants the return of 3D poker software – like PKR? This one seemed to have backfired on the OP since the majority of folks couldn't care less. So much for poker nowadays. What a shame, because online poker was a blast! Especailly when it was a global experience – playing people in different time zones, looking for folks who were at the tables 3am their time – hoping that they were sleepy and making mistakes. Ha ha — or the poker sharks who would pretend they were young, dumb blondes with nicked profile photos, when they were actually semi-professional players in their 50s. I miss those days. Thanks DoJ for nothin'.
---
Possibly the thread of the year: Reduced Slot RTP's – How YOU Are Affected! . Here Dunover explains how these tiny changes in RTP affect your game play immensely. If you want to learn about Return to Player percentages, and how just a tiny change in the percentage can seriously affect your game play, then this is the thread to read. It is well presented and explained. You will thank Dunover (well, you ought to) for creating this amazing explanation.
---
More RTP: *ATTENTION* Best RTP Casino List here we have one of many threads concerning RTP initiated by blissgxng, a relatively new member who started this thread which prompted folks to share the best RTPs that could be found at casinos mostly in the UK or EU. A very helpful thread for those who care if they are getting fleeced or not.
---
And more RTP: Providers that offer lower RTPs versions of their slots: satchnz started this thread with a list of providers that lower their RTP. This would not have been much of a conversation a decade ago since most software providers offered games that had RTPs written in stone. Alas, that is a bygone concept. Most casinos can't survive in this over-regulated industry and need to clutch at every penny that they can get. Kudos to the participants in this thread for starting to gather this sort of information for their fellow players.
---
Slots Announcements and Discussion
Ask Me Anything about Slots (AMA) 2020 with Trancemonkey is still going strong two years later. If you were going to choose one thread to read in the forum (if you are a player of slots) this would be the thread to be keeping up with. This is chock full of questions, answers, slot myths touted — and slot myths shot down. Trancemonkey, our regional expert on slot design, mechanics, and behavior is here for your queries.
---
RTP of games, how is it monitored, by whom and at what point is action taken? Another excellent thread about RTP and how it affects your game play, it also includes the reasoning behind changes and variations. If you care about your gambling bank roll, you need to read this.
---
Question for the industry guys (RTP) This thread was started in February 2020 and is still going strong today — the official thread of NoLimit City — a relatively new slot developer. They have some amazing games and this is where you can ask your questions, have a discussion, and get some answers. Some great conversations here.
---
Removal of Auto Spins with UKGC Here was a poll that anticipated the nightmare, AKA the UKGC, and their removal of autospins from UK licensed casinos. 87% of our members said "No! Don't do it". You should read this thread to understand why this move by the UKGC was a thoughtless disaster.
---
Casino Industry Discussion
Any members attending next week NIGA conference in Las Vegas? 7/21 7/22 Wow, that has to be the most inappropriately named conference ever. "Yo homey – you headin' to the NIGA conference?" What the hell is wrong with people?
---
RTP at 91% for play n go now hitting the UK market! I think 2021 is the year of RTP awareness. There are loads of threads this year that discuss RTP more than ever before. This is great news, since this just shows you that players are educating themselves and spreading the joy about what you need to be concerned about as a player.
---
MGA minimum RTP from 92% -> 85% Another slap in the face for players. As Slotplayer83 mentioned: "Give me one good reason when RTP's are lowered how it would benefit the consumer, at all. At some point players are going to be done with it. Move on. Head for alternatives that do offer a better or higher RTP…" And this is exactly what is happening.
Casino Complaints
Should I chargeback at Red Lion Casino? Short answer: yes. Long answer: you should read this thread to get an idea how UK players are getting shafted by these rogues.
---
Keepspinningme has not paid me after three weeks Keepspinningme.com would have taken the accolades of worst Casino 2021, but they disappeared. This was a casino that claimed to regulate itself (check the screenshots in the thread).
---
Source of Wealth Issues
The complaint section for Source of Wealth issues has a load of new threads: all complaints about SOW checks, delays, and document screwups and mishaps. Many casinos are still not handling SOW checks very well. These complainst underscore this.
---
Casino Complaints – Non-Bonus Issues
Should I chargeback at Red Lion Casino? Well, short answer: yes. Read the thread to find out why.
---
Screenshots-O-Rama:
Oh, say no more! Say no more! Here we have the largest collection of slots and video poker screenshots (yes, some folks still play video poker) on the planet. Show me the Money Screenshots (Min 1000xBet) going strong for over 11 years, Screen Shots that Suck! going strong for 16 years, Mega Wins – Min 3000x Bet , going strong after six years, 5 Scatter/5 Wilds Screenshots going strong since 2006 — as well as loads and loads of others, including the monthly screenshot threads we've been doing since 2004. This is by far one of the most popular destinations in the slot player's realm of online gambling. You can check out the threads here: Screenshots-O-Rama
---
Meister Social Groups
These Social Groups are pretty much controlled by our members: senior members can create them, new members can join them. Many of these are off-topic interest groups like: Oh, Canada (oh, I wonder what that's about?); Strictly Movies, The Game Shack (nerds!!); Fight Club; and one of the most popular: Social Tournaments by Pragmatic. This last is one of the most popular threads drawing in loads of members signing up just to have a chance to win some nice cash prizes.
---
The Meister's Attic
Ah yes, of course The Meister's Attic which as a magnet for flame wars, trollish behavior, spankings, and a number of admonishments. All thanks to 2020 – 2021 lockdowns and political upheavals it has become a social outlet — and at times so aggravating that this is only available to our members. So if you are willing to get stressed out, or to have a laugh, join us here.
And the Rest
Yes, and the rest… there is no way in hell to be able to give you a full picture of how awesome and massive this forum is with its informative posts, not-so-informative posts, rants, jovial jocularities, heartaches, heartbreaks, wisdom, and bent postings. It is dynamic, it is strong, and it is the most entertaining and informative place on this planet — if you want it to be. Thanks to our members and volunteers and staff. You guys are the best, couldn't thank you enough.
---
And if you are not a member yet, why not? You are missing out on a lot of interaction with some very cool people… and a few lunatics as well. You can register here.
---
Casino Representative of the Year 2021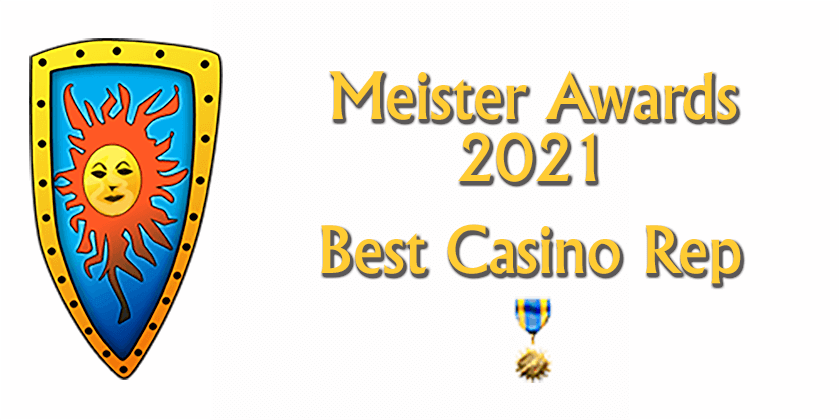 "Problem solvers and amicable ladies and gents"
MarcoEnergy has been doing an amazing job this year and wholly deserves the IGaming Representative of the Year Award for 2021. He has not only stayed on top of some of the best promotions that can be offered to our members, but has been engaged with our community in loads of other threads — and not necessarily about his casino property: Energy Casino. He is very responsive to any issues that are brought up, and is amicable and fair-minded whenever dealing with his players or potential customers, actually the entire membership as a whole.
Marco is truly in tune with the philosophy of a competitor-friendly environment that this industry needs. Only the most professional and savvy representatives understand the value of this, so his competitors should take note and watch what he is doing. Do you want to be successful at Casinomeister? Then get involved with the largest and most active player community on the planet: Casinomeister's Forum.
Casino Representative Historical Awards
Casino Representative of 2020 L&L Jan
Casino Representative of 2019 L&L Jan
Casino Representative of 2018 Conor from Trada
Casino Representative of 2017 Daniel from Videoslots
Casino Representative of 2016 Mark 32Red Plc
Casino Representative of 2014 BETAT
---
Forum Member Achievement Award of the Year 2021
Dunover may be labelled as a "staff member", but he is an unpaid volunteer who is knowledgeable, a frequent and helpful poster, level-headed and an all-round boon to most everyone here in our community. I can't express my gratitude enough to what he has brought to Casinomeister's forum. He is our residential slots expert and has been posting hundreds of helpful, informative – and to the most part amusing – reviews for every slot game under the sun. For years, he has been a true Meister Minion, loyal to a fault, and a massive positive influence to most of the community – newbie to old timer.
I remember the first time he arrived at a Meister Meeting in London in 2013 wearing a tin-foil hat. I was wondering "who the heck is this guy?"
"Dunover," he said. And went on to explain how his user name was something about being half-baked, LOL.
But he's far from being half-baked. He's fully baked in my book. So congrats "Dunover"! Thanks for being an integral part of Casinomeister.
---
Beyond Casinomeister
This section of the Awards is saved for acknowledgement of those companies, entities, or individuals that deserve recognition for their efforts or influence on us at Casinomeister, the iGaming industry, or the player community as a whole.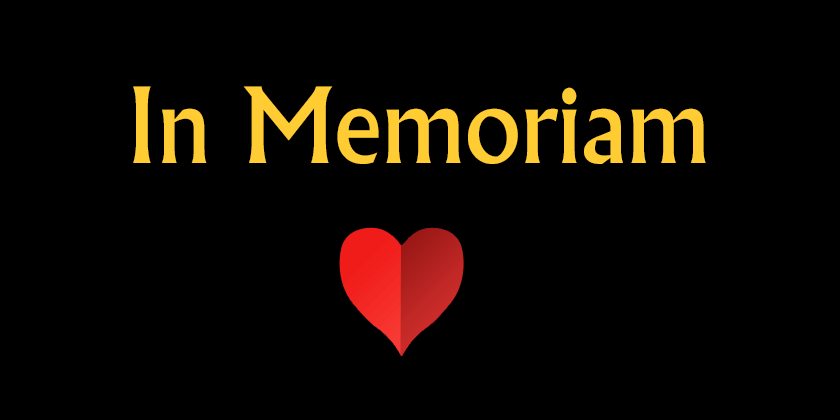 In Memoriam
Micki Oster I still find it hard to believe that we lost Micki this past year. She was a dear friend of mine, and she was an icon in the igaming industry. Micki was one of the very first operators that I had met back in the early 2000's and I was more than impressed on how focused she was with making sure her customers were taken well care of and treated fairly. These were the early days of online gaming when it was considered the Wild West. She was founding partner of King Neptune's Casino and her staff was like family to her. She was an amazing operator — she could always be trusted to do the right thing when it came to players if and when they had any difficulties either with casino complaints or gambling issues. I remember that her group of casinos were the first to offer 3rd-party counseling for gambling problems. This alone underscored her ethical awareness and concern for her players. We took a page from her book on how to treat players and many of our standards at Casinomeister reflect what she brought to the table. To me she was not only a friend, but a mentor. She had a major impact on the standards that many casino operations have today.
When she eventually sold her properties, she began her work for the Kahnawake Gaming Commission. It was she who turned the KGC around from a disastrous licensing jurisdiction into the the flag bearing, well run, supportive and responsive regulator that it is today.
Most players never had the chance to meet her, but I — along with many other pioneers of the gaming industry — did so each year. It was an annual tradition that we all looked forward to in London: our yearly dinners which have become some of my fondest and dearest memories.
One of my favorite stories of hers was of when she was a model in London in the early 60s, she was at a photo-shoot and George Harrison was there. He and a couple of the other Beatles were joking around with her, teasing her about her name Michelle/Micki — and were mocking her name in jest "Meee-shell" they were repeating over and over. It was later that year that "Michelle" was released, and Micki swore it was about her. I always loved hearing this story — what times we had.
Micki is missed, both personally and professionally, and there is no one I know who had such a positive impact on the treatment of players as she did. What an amazing woman she was.
From the Desk of Max Drayman – Casinomeister Complaints Manager:
I was in the business for close to a decade before I met Micki. I'd known about her of course, we'd both been around from the early days and it was a relatively small crowd back then, but for whatever reason our paths didn't cross until after I'd joined Casinomeister in 2007. In many ways Micki was what was best about the industry: very knowledgeable, knew everybody, cared about players, treasured the personal side of the business and went out of her way to do right by people. And that was the basis of our relationship from then on. At some point she started holding a dinner each year at ICE for … well, pretty much for the old-time crowd like Bryan and me. That quickly became one of my favourite events each year: meeting up with Micki, rubbing shoulders with old industry friends, meeting new people that she was inviting, spending an evening with like-minded and — no exaggeration — some of the best, most decent people in the business. The Micki Dinners were pretty epic, very much like the lady herself.
---