Meister Awards 2006
Best and Worst in Gambling for 2006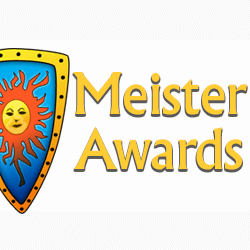 This was one hell of a year. It was probably the worst year yet for players in general with the passage of the "Unlawful Internet Gambling Enforcement Act" and the overall reverberations throughout the industry.
But it wasn't all bad, there were – um – some good things that happened during year. I'm sure of it.
Highlights this year: Playtech goes public. Oddson has a major blowout. Good casinos went rogue and some rogues tried to make amends. Major buyouts and mergers. The US cracks down on sportsbetting – people are arrested. UIGEA is passed – everyone freaks out. Christmas comes and goes, and it doesn't snow (at least not here).
So, are you ready for the only "Awards that Matter"? Don your kevlars, fasten your chin straps, and put on your flack vests. You're about to jump into the trenches of online gaming.
Drum roll please…
The Best Casino of 2006
– need I say more? Well yes, I do since this is the fourth year in a row that they have won the top award at Casinomeister. There are many "really good" casinos, and a number of "totally excellent" casinos, but still – 32Red continuously stands above their peers and competitors as a "top casino". Why? Is it because of their "on the ball" customer service? Is it because of their keen attitude of "the player comes first"? Is it via their commitment to fair play? Well yes. But there is more to a casino than just that.
It's the people behind the casino. 32Red are trailblazers of transparency in an industry full of secrecy and cloaking devices. Long before it became vogue to go public, 32red made no secret who was behind this well-oiled machine.
CEO Ed Ware understands not only the day-to-day workings of an online casino, he understands the necessity of player trust. Player trust is indispensable to this industry. Player trust cannot rely solely on a software platform, a licensing jurisdiction, or a stamp of approval – it relies on the activities of the people behind the scenes.
From day one, this casino put the right foot forward. In an industry wrought with rogues and convoluted organization strategies, 32Red's leadership clearly knew what was at stake, and they strove for what they knew was right. Gain player trust to show that they are real.
Kudos to 32Red – let us only hope that their competitors use 32Red as an example of how to succeed for the player
Worst Casino of 2006
Just like last year, competition was fierce for this coveted award. Some casinos were fighting tooth and nail to ensure this award would be bestowed upon them, and I am proud to say, it was a tie between two badly managed casinos.
African Palace and Indio Casino are the winners for 2006. Powered by Playtech, this gruesome twosome clearly defines what is bad in online casino practice. They have been in and out of the rogue pit over the past several years, mostly for being non-communicative and for delaying payments for many many players. The people at Playtech had to intervene a number of times to assist in communications.
The kicker was when I gave a presentation at the GIGSE in Montreal on Online Casino Management 101. I had used an example of an email sent to one of African Palace's players informing him of his forfeiture of winnings. I used this as an example on how NOT to treat players. Don't confiscate their winnings just because you don't like the way in which they play (that's what they had done). After my presentation, I met a young marketing director who was impressed with my "show" and particularly agreed that the email I used was a disturbing one. When he handed me his business card, I could only laugh. It was the marketing director of these two casinos. I guess the right-hand doesn't know what the left hand is doing in these sorts of situations.
This was last May, and since then things have just gone downhill. Complaints still come in for delayed payments. The casino doesn't respond to player inquiries. These are truly the worst casinos of the year.
Best Casino Group 2006
The Trident Entertainment Group took the accolades in 2005 and they continue to carry the honors into this year. Collectively speaking, this casino group has the best run casinos in cyberland.
Their overseer – Micki, is truly a no-nonsense operator who will go to the ends of the globe to ensure that her properties are treating players fairly and responsibly. Always on the alert when a player may have an issue, and never reluctant to admit her staff may have made a mistake, players are ensured that they will have fair and honest treatment at the Trident properties. These casinos are solid and have earned their position as the Best Casino Group of 2006
King Neptunes Casino
Trident Lounge
Vegas USA
Trident Poker
Worst Casino Group of 2006
What the hell happened to the Sunny Group? They were one of the pioneers of the industry – one of the first Microgaming casinos, and in fact awarded the "Best Casino Group" of 2001 here at Casinomeister. But over the past few years, they've gone into bizzarro-land.
In 2002, they moved to Playtech in an embarrassingly public display of spiteful allegations. From this point on they seemed to have slipped into obscurity – periodically coming up for air with some strange public announcement (see this year's most bizarre Press Release).
In October 2006, Playtech announced that Playtech powered casinos would no longer accept US bets. One can speculate that casinos (such as the Sunny group) that had previously boasted of being the 3rd largest online casino in the US (?) would have a slight panic. It was around this time that the Sunny group performed a stealth-like move to another software platform without any public announcement. They also failed to pay a number of players and more or less stopped communicating with these people – including me. What a shame to see what was once considered one of the best casino groups bring shame upon this industry.
Best New Casino 2006
It's refreshing to see a Real Time Gaming casino as this year's best new casino – there is hope for us yet. Club World Casinos is a small outfit, but a damn fine one. The senior management is genuinely concerned about providing a fair and effective playing environment. Player payments are swift. Promotions are not convoluted. The managers are quick to respond to player issues if or when they occur. They are individuals who believe that the player interest comes first – to be able to play in a safe and fair environment. Kudos for everyone at Club World Casino.
Worst Player Experience of 2006
There were plenty of bad player experiences this year, it was really difficult to choose which one was the worse.
This past August, I was approached by a player who had a serious tale of woe from the Crystal Palace Group. He was a player who admittedly had a compulsive disorder, but not a gambling problem. He had made a number of deposits at Crystal Palace over a long period of time – and he had lost a little and had won some as well. He then requested that his account be closed. While it was closed, they still sent him bonus offers. At one time he won $3000 and was allowed to cash out.
In August, he requested his account to be closed again – and again instead of closing the account, he would receive more bonus offers. But then trouble in paradise – he was found out by his wife. She emailed the casino telling them enough was enough, and she demanded that these deposits to be returned. The casino apparently did not respond, but the player went back to play some more games – and won $22,000.
The casino refused to pay his winnings, citing the following:
"This player has multiple accounts at our casinos and has been threatening chargebacks.
He made repeated abusive threats including the threat to commit fraud by disputing his charges.
As a result of these issues and threats, we have had to cease his activity on our sites."
The player submitted a complaint to Montana Disputes – RTG's now defunct disputes resolution center. The last the player heard from the disputes center was that they (Montana) had made a decision and was going to contact the operator. This was in October:
"Dear Player,
Final findings have been sent to the operator. This is the operator's opportunity to respond against our ruling, or to resolve this claim internally.
Thank you,
The Player Dispute Team"
Then…silence. I was contacted that same month by RTG letting me know that Montana Disputes was no more. When I found out that they (Montana) had made a decision on this situation, I contacted the casino which was reluctant to give me any information about this players situation. Finally in December they replied:
"Montana is investigating this issue. I believe the case is still open."
What absurdity. The closure of Montana Disputes was widely reported initially by InfoPowa News (and myself) with a direct quote from Mike McMain – RTG's CEO. It was subsequently picked up by many other portals and forums.
It is difficult to believe that the normally industry "tuned-in" Doloplex management was not aware of these changes. Didn't anyone send them the memo?
Please note: RTG never stated whether or not anyone ever contacted Crystal Palace concerning the closure of Montana Disputes.
The fact that Montana disputes is no longer viable should have not much bearing on this anyway. This player should NOT have been given promotions after he requested his account to be closed. But since the casino accepted his bets, he deserves to be paid his winnings – at least in my opinion.
Problem gambling is a very serious issue, and from what this player has produced – it seems that Crystal Palace took advantage of his behavioral problems. But then, I only have the player's side of the story – the casino never really gave me theirs except for what I have published. Sure – no one is obliged to let me know what's going on, that's the casino's and RTG's prerogative. But I would think that the only fair course to take would have been to pay this player his winnings, lock his accounts, and be done with it.
Worst Player Experience of 2006 – Runner Up
Who can forget the BS this one player went through trying to receive his winnings from Club Player Casino – one of the Virtual Casino brands.
Situation: The player gets a bonus offer from Club Player Casino – he deposits $20,000 USD in July of 2005 and makes a staggering collective win of $150,000 (after their sticky bonus was removed). The casino then proceeded to implement their terms and conditions for payouts: he was to be paid $2500 per week until his balance was 0.
They made two payments – one on 11 August and another on 12 September 2005. In October of 2005, they amended their payout policy, adding a clause stating that inactive accounts (such as his) would be paid $1000 weekly at the discretion of the manager. In March 2006, the amount was again reduced to $500 per week at the manager's discretion.
This is from his complaint:
"Bottom line: In the year that has since elapsed, the casino has made only 17 payments totaling $16,000 since my win…in other words, not even my initial deposit has been returned to me. $134,350.20 is still owed, plus approx. $2700 worth of comp points. Club Player's management will not return my phone calls, respond to my e-mails, or address my concerns. I have called them approximately 70 times in the past year and written at least 20 e-mails, but by a remarkable string of coincidences not once has Cynthia Williams or another manager been available to assist me, only front line customer service employees who lack the authority to make any changes to my account.
I should add that I have never been anything less than polite and professional to any employee of the Club Player Casino, even in the face of such childish tactics. As your site suggested, I submitted my problem to Montana Disputes almost two months ago. They didn't address the casinos modification of their weekly max, but managed to extract a promise from the casino to continue to make weekly payments broken immediately. I assure you this is not a joke. I have just discovered this resource and I would be very grateful for any assistance you can render. When stories like mine circulate, they cause embarrassment to the entire industry. I have gambled quite extensively on the internet and I am well aware that the vast majority of the industry treats their players respectfully and honestly. Club Player has done neither one. Thus far I have kept things entirely private but I am rapidly losing my patience.
I'd also like an apology."
Well, he's being paid so far on schedule. But I tell ya, if you want to be treated like a casino, you ought to act like one. This is truly one of the worst player experiences of the year 2006.
Worst Blundering Screwup
In April 2006, it was reported in our forum that the doubling of Video Poker at English Harbour Casino was way out of whack. After this was corroborated by a number of forum members, I contacted OddsOn and Michael Shackleford (their auditor at the time) to let them know what was going on. OddsOn made a premature statement that they had posted in our forum that pretty much denied that there was a problem with the software. Unfortunately, they based this by looking at the wrong files. They had Michael Shackelford review the game logs, and they made this following statement:
"First and foremost, the English Harbour Group would like to formally apologize for the error in the software release that caused this situation. We hold in high regard all our players and respect for the Internet Gaming industry. We feel it is important for players to understand what happened, what went on during the investigation, how it was resolved and our compensation to affected players.
The issue was caused by a bug in the software staging release on the later part of the day April 13 and went unnoticed. On May 2 we had a maintenance release that during the course of our investigation seemed to have corrected the problem. When we were alerted of the claim, we ran through several trials and also simulations. We checked randomness of the distribution of cards in the doubling game over different time periods and nothing seemed to be out of the ordinary. We then did an interim posting on Casinomeister. We continued the investigation and sought the audit services of Michael Shackleford. Michael asked for the log files and we fully complied to his request. As part of the delivery of the log files to Michael, we noticed an issue that seemed to have spanned the later two weeks of April. We mentioned this to Michael as we continued to work with him. Through Michael's investigation, he concurred with our observations and was able help quantify the variance in the odds.
Michael continues to be a key part of our governance and fair game play strategy.
We discussed player compensation with Michael and we will be refunding affected players on the net loss on the doubling game plus an additional 20% of their net loss. Players will be receiving an email as well as a message within the casino itself shortly.
The English Harbour Group would like to thank the Casinomeister forum members for bringing this issue to our attention and their patience while we dealt with this issue.
The English Harbour Group Management Team"
Michael also made his statements here: Analysis and Report about the English Harbour Double-Up Bet Software Bug
A meeting was set up at the 2006 GIGSE in Montreal in May where Ted Loh and I could meet face-to-face with the representatives of English Harbour and Vegas Technology. Ted Loh, who is an experienced programmer, was willing to go through the logs as a third party, and his reputation in the online casino industry is highly respected. He was a perfect choice for the task.
After reviewing the evidence, there were no indicators that this was done intentionally. There was a furor in the fora, a string 'em up mob mentality that wanted me to knock EH upside the head with a big-ass rogue stick. But I felt that mistakes had been made, albeit big ones, and the casino and software provider had shown unprecedented cooperation and willingness to illustrate what had happened and they made amends to the players that had lost money during this flawed game period. This could have been the conclusion – but it's not. The severity of this incident cannot be overlooked nor excused.
Problems
1. Vegas Technology (formerly Odds On) never followed up on this. Players have no assurance that this will never ever happen again, and this incident has damaged player trust since all they can do is speculate on what really happened. We can only rely on what the casino has published. For some of us, that's good enough, but for the player community, it is not. Player trust in this industry is everything. If you don't have player trust, you have nothing – nada. I am surprised that this issue was not grabbed by the cyber horns by Vegas Technology (or by their licensing jurisdiction) and nailed up on the wall for everyone to see. They relied on me, Ted Loh, and whomever to be the bearers of their message. This is not our job. There has been nothing but speculation concerning this whole episode and it was unfair to allow people like myself, Ted Loh, Michael Shackelford, and anyone else for that matter, to take the heat for their screw-up and explanations.
2. Their gaming jurisdiction should have been contacted immediately and a full audit should have commenced. This never happened to my knowledge, and it just furthers the belief that Antigua has no interest in player protection. What the hell? You might as well be licensed by the International Society of Hairbrush Spanking.
3. Their auditing service, albeit a good one, audits the gameplay weeks after the play has occurred. This flaw was uploaded and was detected by players. This is inexcusable. It would not have been detected until weeks later by Michael Shackelford who was conducting his "Certified Fair Gaming" report for their seal. Currently, Mr. Shackelford is no longer offering this service.
Casinomeister Milestone Award
The is a new award celebrating Milestones in this industry. I'm pleased to acknowledge Intercasino for this year's award.
Intercasino celebrated its 10 year anniversary in 2006, and I can honestly say that for ten years Intercasino has been constant as a respectable, high-principled, and conscientious online casino. The online gaming industry is a turbulent one, and Intercasino has weathered every storm it has passed through without skimping on player needs. Congratulations and kudos go to the staff and operators of Intercasino – lead by example.
Best Software Award 2006
Microgaming continues to prove its stamina with continuously providing new games every month – many of which are unique, entertaining, and have cutting edge graphics. All this is great, but what brings this software provider to the top of the heap is their commitment to the player.
Microgaming is probably the most responsive software provider in the industry. They are open for suggestions when it comes to software matters, and when player issues arise – they are there to insure that the right thing is done. The leadership of this organization understands that players are the foundation of this industry, thus they are obliged to offer players a top quality product from casinos that share their same philosophy and the same concern. Microgaming leads the way in this aspect. Congratulations and thanks.
Worst Software Supplier of 2006Worst Software Supplier of 2006
IGS (Interactive Gaming Systems) is an irresponsible casino software provider. IGS has been around for some time, and claims that it purchased the Futurebet software source code and customized it some years ago to better suit its own clientele.
Although the domain addresses are in the UK, IGS managers have over the years assured us that they are based in Argentina.
Relatively speaking, their software license is cheap, which means that it is affordable for operators at the lower end of the market, and (as listed in the Rogue Section) you will see there are a large number of licensees.
Unfortunately, "cheap" too often goes hand-in-hand with "underfunded" and there has been a stream of player complaints on no or slow payment and failed casinos which has repeatedly raised the red flag on the software.
The behaviour of the licensees would be less of a threat to players if this software provider checked the probity of its licensees with more care, policed their activities and assisted when players are screwed.
Instead, empty promises are made, along with bargaining down amounts owed to players and, finally, ignored email communications.
Regrettably, and going back several years, IGS has not met its responsibilities in this regard and has therefore been consigned to the Casinomeister Rogue pit.
Here's an example of the sort of conduct that touches on all three of the sins of this provider:
Back in 2003 the provider licensed its software to a teenaged U.S. college student, who went bust in a matter of months owing players money.
Strike 1 – insufficient probity and suitability due diligence.
On being pressed to assist the owed players as is done by other reputable providers in this unfortunate situation, IGS reluctantly promised they would be paid….but then the issue dragged on as they became increasingly uncommunicative.
Strike 2 – false promises and delaying tactics, and ignored emails.
In at least one case, attempts were made to bargain the amount owed to a player down to a much lower figure.
Strike 3 – not paying the full amount.
Rogued for being unresponsive to player complaints and for having little or no control over licensees. Here is a recent (April 2006) complaint for golddoorcasino.com that had remained unanswered:
The problem: They will not pay the $722 they owe me. In all the live chats they promise to pay me next Friday. But they do not. They have confirmed that I have fulfilled the terms for the bonus many times in the live chats but they are still waiting for the cashout to get approved from the owner of the casino I think I made the cashout the 19.01.2006 so almost 2 months and no money. That is too long. Would You please contact the IGS marketing people and ask them whats up.
Sitting on One's Hands Award
This is another new category for our awards section. This award is for companies who "sit on their hands" as they watch events unfold and choose not to take action. This differs from the coveted "Head in the Sand" award where companies pretend problems will go away if they are ignored. This is totally different.
This year's award goes to Real Time Gaming. Real Time Gaming was given kudos a couple of years ago for bringing forth Montana Disputes – a dispute resolution center that had the power to enforce casino policies over RTG licensees. Players had a place to go in case they ever had a dispute with an RTG powered casino.
Montana Disputes was dissolved in September of this year. Was there an entity to pick up the ball and carry it for players? No. Was there a plan to get something else going? Yes, there is a new entity on the horizon (Hastings) to take care of player complaints and disputes. But at press time, it's been nearly five months since players have had a resource to assist them, to protect them from casino fraud and unfair practices.
RTG casinos have the license to do whatever they please since they answer to no one – except maybe the Kahnawakes or the "Costa Rican Gaming Commission" (cough – cough). Players can only rely on the discernment, empathy and responsiveness of the casino operator to consider a dispute. If the player is participating at a casino that treats players fairly, then this is not an issue. But if they run into problems with an RTG powered casino that is ethically challenged, then the players are SOL. There is nothing that can be done.
Except to wait for Hastings Disputes to be set up, whenever that's going to be.
In the meantime, the executives at RTG insist that they are only the software provider; they have no control nor do they have any enforcement over operators. I believe them when they state this – and I understand where they are coming from and empathize with them. RTG is US based company. But what's stopping someone from getting on the phone and telling someone else to "knock it off"? Why not insist that Hastings make token payments to players, or at least make some sort of public announcement to appease players fears of being ripped off?
Who suffers? Players of course, and this in turn affects the entire industry. Also, good operators who have worked their butts off to ensure that their casinos don't get caught up in the riff raff that this situation permeates are affected as well. If I was an RTG operator, I'd be pretty pissed off by now.
Head in the Sand Award 2006Head in the Sand Award 2006
This award is given to operations that seem to rely on the premise if you ignore a problem long enough, it'll go away. Well, guess what – they don't.
So it's a "shuck 'n jive" victory dance for the entire industry that failed to prepare for the prohibition minded US legislature. Yes, I mean you. This award goes to every entity that busied itself with spending millions of dollars per month on advertising and stupid marketing gimmicks when they should have been directing their resources on protecting their businesses and their employees. This award goes to the individuals who said "it can't happen here" and then ran around like chickens with their heads head cut-off when the UIGEA was passed. The writing was on the wall – you should have been paying attention.
Fall From Grace Award 2006
The Mini Vegas group, also known as the Vegas Affiliates group – or the Colosseum group – was listed at Casinomeister from July 2001 until December 2006. These guys were great; an outstanding group that was very responsive to player issues and rarely generated any player problems whatsoever. I was proud to have them on board.
But for a number of months, there were some problems. In August, a number of player complaints concerning this casino group appeared on the message boards and via PAB (Pitch a Bitch). The casino claimed that it was hit by several fraud rings. These players were opening multiple accounts and submitting doctored ID documents. But there were also a number of players being locked out not for fraudulent play, but for what the casino deemed – undesirable play.
The bottom line is, if you accept a bet from a player, then the player ought to be paid. If you offer the player a bonus, and they meet the terms and conditions (to include the wagering requirement), then the player should be paid.
If there is a malfunction in the games, then I hope the casino is insured to cover this because player's trust will go down the tubes in a New York minute if they aren't compensated. Online casinos don't have the luxury of being made of brick and mortar – with real slot machines on the floor. They are in cyberspace.
The casino management became less and less communicative to complaints submitted over time. Not only with me, but with players as well. I understand that there were some bogus player claims – but there were legitimate player issues as well that were either being ignored or disregarded.
It took getting thrown into the "Rogue Pit" to get this casino back into the program – and it should not take these measures to get things done.
Fall From Grace Award 2006Fall From Grace Award 2006 II
Mansion Casino was a relatively new casino that I brought on the "Accredited" section at Casinomeister last year. Unfortunately, they failed to uphold standards of at least being able to chew gum and walk at the same time. There were a number of complaints in our forum concerning convoluted bizarre bonus terms, that were either addressed partially or not at all. Last summer, it was discovered that the video poker was programed wrong, it was re-dealing discarded cards. The flaw was corrected, but players seemingly had to complain before being compensated for the misdealings.
Either this casino is totally disorganized, or they haven't a clue on how to properly treat a player – they were dropped from the "Accredited" section this past fall. What a shame. They had such pretty banners.
Fall From Grace Award 2006 III
Here we have a serious nose dive followed by a crash 'n burn. City Club Casino had been listed at Casinomeister for a few years without incident, but I guess someone fell asleep at the wheel. A player was dissatisfied by City Club Casino's games (powered by Playtech) and simply wanted his money back. He tried to contact support, but they replied telling him he needed to play through his deposit x amount of times. Since this was a Casinomeister "Accredited" casino, I felt that this was unnecessary and asked them to simply give the player his money back – a total of $99. He didn't want his winnings – he just wanted his deposit.
I received the same lame response twice telling me there was nothing that they could do, so I was pretty much fed up. I paid the player $99 out of my own pocket, and dropped the casino off of the "Accredited" list.
Le coup de grâce: when I removed the casino from Casinomeister, they came back to Casinomeister's forum and thanked me for removing them and called all the members "Bonus Abusers":
…Taking us off the "recommended casinos list" is actually appreciated. We no longer want to appear there, since the players referred from casinomeister's website are mainly bonus seekers and only wish to take advantage of the casino and of our loyalty…
This comment received a warm response from our members – not. The funny thing is, not more than a week after this happened, their affiliate manager contacted me wondering how he could advertise City Club casino at Casinomeister.
I love it when that happens.
Best Named Casino of 2006
A round of "thank yous" go to the think-tank at 32Red Plc for coming up with Dash Casino . It was a pleasant segue from the mind numbing Vegas but European sounding club crap names we've been flooded with over the past couple of years. I don't care what it's supposed to mean – it's the originality that is appreciated.
Worst Named Casino of 2006
What the hell is an Inchilli casino? Sounds like a name for a crappy restaurant – not an online casino. My guess is that someone was doing some hellacious bong hits and suddenly had a "munchie" induced epiphany and registered every domain name that had the word "Inchilli" and something to do with online gaming: Inchilli Poker, Inchilli Sports, Inchilli Bingo. It goes on for about 300 domain names. C'mon, chill out on the stupid name already.
Worst Named Casino of 2006 Runner Up
The good folks at 32Vegas Casino can punch each other in gleeful merriment for winning this coveted award. Obviously trying to confuse players with 32Red Casino, the name doesn't make any sense. How embarrassing, trying to ride on the coattails of a casino that is beyond their caliber. They ought to spend more energy in thinking up a cool name instead of taking the sleazy way out – tricking the player into thinking they are something that they are not.
Stupidest Named Casino of 2006
It's not the worst, but it's the stupidest – Playtech powered XXL Club Casino. What is this, a shirt size? No, it's stupid.
Most Bizarre Press Release of 2006
CasinoFortune.com issued a press release last January announcing their induction to the "Online Gaming Hall of Fame". They were "excited" to announce its induction, claiming that this is the first of an annual announcement by the Online Gaming Hall of Fame to honor trendsetters, groundbreakers and visionaries in the online gaming industry.
Huh? What Hall of Fame? Casino Fortune's President Dennis Rose is quoted as saying: "We are thrilled that the Online Gaming Hall of Fame has recognized us in this way….This is one of the most thrilling days of my life. To be rewarded with this honor is incredibly thrilling and makes our huge efforts so worthwhile"
The URL for this Hall of Fame was http://www.onghof.com/index.asp. Two minutes worth of sleuthing concluded that the registrant for this URL was the Sunny Group – owners of Casino Fortune.
The Best Affiliate Program of 2006
PartnerLogic holds this honor this year. Backed by some of the most solid casinos in cyberland – Intercasino and VIP Casino – Partnerlogic sets the example of a well organized and responsive partnership program. Their bright and cheerful manager, Claire Leighton, is on the ball and involves herself with any webmaster issue thrown at her. Partnerlogic is the leader in special promotions and sponsorships; most others pale in comparison. Good work Partnerlogic. Kudos all around.
Most Annoying Affiliate Program of 2006
Let's give a gleeful round of applause to Casino Pays for making this coveted award two years in a row. Last year they were simply annoying, this year they were stupendously annoying.
For some reason, someone at Cpays thought it would be a good idea to hold a "Black Hat SEO" contest to see which webmaster could spam the search engines the best without getting thrown off the web. The contest – get your webpage (with certain CPays casino links) to the top search engine rankings. In other words, spam the hell out of the search engines to win a prize. Woo-hoo. And CPays tries to appease the anti-spam brigade with this disclaimer:
No dirty stuff! Any SE optimizer caught doing any of the following: redirecting, stealing content, hiding links, etc. WILL NOT qualify for any of the prizes. So keep it cool and… play nice!
So how cool is this – thousands if not perhaps millions of webpages are generated with content such as these "winners".
Cpays suggests that contestants should refer to Google's search engine optimization guidelines before uploading their pages. I like this one because I feel this is a core idea: A good rule of thumb is whether you'd feel comfortable explaining what you've done to a website that competes with you. I'd like to see one of the managers at CPays explain this contest with a straight face to 32Red Affiliates or Trident Lounge.
In my opinion – take it for what it's worth – the management of an affiliate program reflects directly on the business ethics of the casino itself. There is no separation between the two. If you are willing to spam the hell out of a search engine that is designed to be a tool for collecting and searching for information, who's to say this casino won't go to extremes to trick players into thinking they are legitimate operations.
This is not a matter that merely affects affiliates; it is something that affects the entire industry. How annoying.
Best Casino Manager of 2006
Emily Hanson of iNetBet has once again proven herself as the best casino manager of the year. When many managers have difficulty chewing gum and walking at the same time, Emily sets the example that professional and articulate communication is the basic standard. She is fair, conscientious, and deals with player concerns and complaints with the utmost skill. Like I stated last year, she simply makes this industry a better place. Thanks Emily.
Worst Casino Manager of 2006
As usual, the competition was fierce this year for this coveted award. True there were some true blunders this year, and some downright total incompetence, but this year I've decided to award this honor as a group award.
This award goes to the managers of every casino in the Virtual Casino group.
The Virtual Casino
Cirrus Casino
Prism Casino
Cool Cat Casino
Palace of Chance
Club Player
Vip Lounge
Bet Royal Casino
For the last several years, these managers have promised assorted bonuses to players, many times on a personal one-on-one agreement, only later to renege on the payout terms. Up until the later months of this year, their scheduled payouts for player winnings were either being delayed or canceled. Some of these casinos were requiring these players to playback certain amounts of their winnings in order to receive the rest. Real sleazy stuff. It was only until October that I agreed to forward any complaints that came via me to the general manager of these casinos. Up until then, it was a shambles. It's still a bit messed up, but it's looking better.
Nevertheless, there is no excuse whatsoever to delay payouts of winnings. To the casual observer, it seems only a ploy to tempt the player to play his winnings back. For those managers who condone and support this policy, congratulations on being the worst casino managers in this industry.
Biggest Disappointment of 2006
This one is easy, the passage of the "Unlawful Internet Gambling Enforcement Act" spearheaded by US Senator Bill Frist. He attached the UIGEA to a completely unrelated Port Security Bill last October taking a moralist stance stating "Internet gambling is illegal. Gambling is a serious addiction that undermines the family, dashes dreams, and frays the fabric of society," but horse racing and state run lotteries are exempt from this bill. Hypocrisy at one of its shiniest moments.
The UIGEA has placed the US player in a perilous place. If a casino is publicly traded, in most cases US players are prohibited playing there. Many upstanding online casinos and poker rooms are denying US players entry based on the fact that it is jeopardizing the safety of their business – who knows what the next move of the Justice Department might be.
This bill has done no good to anyone. Besides the layoffs, and companies going bankrupt – many have gone underground. US players are still welcome at many establishments, but there is little or no protection against unfair practices at many of these establishments. The bill was a major step backward for everyone. Disappointing to say the least.
---
Casinomeister's Forum is one of the most popular forums in the online gaming industry mainly because of its diverse and dedicated members. I am indebted to everyone who makes it such a satisfying and interesting place to hang out. Special kudos go to the members who go that extra stretch to make it a quality and informative place: Simmo!, Zoozie, Jetset, John Steed, Vinylweatherman, Spearmaster, Grandmaster, Slotster!, Pinababy69, KasinoKing, tennis_balls, Winbig, Macgyver, cheekymonkey, chuchu59, Slotsjunkie – the list goes on and on. It's members like you that make Casinomeister's forum a very powerful and constructive voice. Thank you everyone.
Most Annoying Forum Member of 2006
Running a popular message board can be very rewarding yet trying at times. I'm in contact with many wonderful, insightful, amusing and thoughtful people, but there are some who are not so pleasant – which is actually no problem for me. I'm used to dealing with unpleasant people. When I was in the army, I used to shoot at them.
But some people downright suck.
So who was the suckiest of the year? It was hard to pinpoint the most annoying forum member – there was a crapload of spammers who were shown the door. There were a number of fraudsters and "one slam commandos" – people who signup and make a hit-and-run fraudulent claims. There were a few members who were banned for being way too annoying. These guys kept me busy. But one guy was never banned, I let him hang around even though he's the most annoying poster of the year.
Nothing annoys me more than a two-faced webmaster.
Thesmacker was a semi-regular poster who seemed to be an alright guy. He's a webmaster of an online casino banner farm that would make your eyeballs bleed if you look at it longer than a minute or two, but that's not a problem. I had a problem when one of our webmasters accused thesmacker of ripping off his content about a year ago here. It was true, thesmacker had lifted content from this guy's site. After being accused of this, thesmacker didn't come back for months. But when he did, he ignored the accusations and called for a boycott of Playtech casinos:
"…I just wanted to bring to light that the majority of Playtech casino groups are rogue, and that an all out roguing is the only way to wake the minority "good" casinos into action."
The problem I had with statement was that this webmaster was promoting Playtech casinos, yet he was calling for a boycott.
I can't stand webmasters who flaunt their animosity against certain online casinos, yet they don't have a problem promoting the same casinos to unwary players. Another shining example of hypocrisy in this industry.
He was also caught having a three-way conversation with himself at the RX's forum promoting his banner farm website. Some people may find it odd for member to behave this way. I just find it extremely annoying.
Stupidest Casino Trick of 2006
Search Engine Optimization is a pretty crucial thing. One way to get your website on the top of search engine listings is to have a lot of original content that the search engines "spiders" will pick up. The folks at the highly respected Jackpot Factory group had a brainstorm: hire an ad agency that would write tons of relevant articles that they could post on the site. Too bad this brainstorm turned into a massive brainfart. This third party took full artistic license to conjure up all sorts of phoney "testimonials":
"Get a steady income with All Slots"
"Want Guilt Free Overspending? Gamble At These Online Casinos"
And one of my favorites – "Meditation and Free Slots"
My inner soul benefits from free slots I really like playing free slots. I feel like I am a completely different person these days, thanks to free slots. Anyway, there is more to my heightened serenity than free slots. What has happened since playing free slots is quite interesting. I have started meditating. Strange. I never meditated in my life but since playing free slots I feel so calm, I am drawn to meditation. My friend Joanne had raved about meditating so I knew what it was and how to do it but I never imagined I would be doing it. there is just something so calming with free slots that draws me to meditate. So that is what I do… I play free slots and then I meditate.
Ha ha ha. But then it wasn't funny anymore:
"Not Coping? Play These Slot Machines"
"Unsure of Everything? Play Online Slots For Money…I was not even sure of myself after Nick left, so playing online slots for mega bucks really helped put me on solid ground."
"Want Emotional Stability? Free Slots…As long as Linda could find free slots to play that had such fun graphics, she was going to be okay."
"Worried About Money? Play These Slots…Do not worry so much about money when you do not have to; just check out the payouts for winning these slots and you will probably be able to relax more."
"Slots Relieve Life's Pressures…Sometimes I feel like I live in a pressure cooker, and playing slots opens the valve. Slots relieves the stress that is a part of life."
"Feeling Bad About Women? Play Slots…I invite Jessica out for dinner after I win at slots. I feel better about women thanks to slots"
"I was a bit drunk the night I did really well on slots but that was a good thing too."
"Popularity of Slots With the Older Generation…I wonder why slots got so popular with the older generation. All my friends' grandparents like playing slots."
"Money Worries? Play Slot Machines"
"Want to Quit Work? Best Online Casino"
Even though these pages probably got little to probably no traffic at all – it was total crap and had the potential to take advantage of vulnerable (and gullible) people. The casino group had made several claims that they were at fault – that they had contracted a third party to write some content, but they had failed to properly manage this SEO project. They were a day late and a dollar short. The pages were still there; there was difficulty in finding them all. They had lost respect amongst many players – they were removed from Casinomeister's "Accredited Casinos" section, and their eCOGRA seal was suspended.
Jackpot Factory remained apologetic, an inquiry was made into what, why, and how this happened. When this was completed – Jackpot Factory made $25k donation to Gamcare and they received their eCOGRA certification back, and they were eventually brought back on Casinomeister. This was definitely the stupidest thing to happen all year.
Best Warning Robot of 2006
How could this be any easier? Vortran007 is the ONLY warning robot out there in cyberland. This year he has warned players about software malfunctions of Casino4Aces, USAsportscasino.com's no pay, Club Player Casino's no pay of $150,000, the demise of Casino Fortune, the disappearance of Montana's Disputes, all this and much more. Where would we be without Vortran?
He's my buddy; he's my sidekick. He's an integral part of Casinomeister's Webcast – and he's here to stay. Kudos to Vortran – job well done!
The Evil Player Award for 2006
This award is a group award this year – going out to all the fraudsters who go to all ends to try and cheat online casinos and poker rooms. Sure, casinos may seem like fair game since many of these players have no respect towards these forms of business. But these people are responsible for convoluted terms and conditions, "jump through the hoop" ID checks, confiscated winnings for crap reasons (matching IPs etc.), and a myriad of other hardships for the honest player. What is wrong with you people?
But I guess whenever money is involved, there will always be a certain element of evil. Nevertheless, evil players should not be tolerated. Get a life. Thank you.