Meister  Awards 2015
Best and Worst in Online Gambling for 2015
And the world keeps a-spinnin', wheels keep a-turnin'…and here we are again – another year has passed, and it's time for the awards.
Let's see, in 2015 the LGA rebranded to the MGA, the Restoration of America's Wire Act loomed over American's heads, Ladbrokes and Coral merged, there were arrests and seizures in Israel, fantasy sports hit a brick wall in the States, the UKGC finally became 100% operational – woo-hoo, and Sheldon Adelson proved once again that greedy old people with money can be a PITA. But who cares about all of that? Let's find out what has really been going in online gaming – what have the players and affiliates been up to? What casinos are doing an outstanding job – and which casinos have turned to the dark side?
So – prepare yourself for the "only iGaming awards that matter". Grab a beer or a hot cup o' java, put on some chillin' tunes, don your flack-vests and Kevlars and secure those chinstraps. You're about to jump into the trenches of online gambling. Hoo-wah!
And the winners are…
---
Best Casino 2015
Videoslots is this year's winner, and deservingly so. It was a really tight competition to be the top casino this year, but Videoslots won people over with the service they provide their players. They are one of the few casinos that allow one to select not only your deposit limits, but the limit you can place on one hand or spin. They have created an innovative Battle of Slots where you can join teams (or perhaps band together and create your own) and is just like some of the poker tournaments that poker rooms are renowned for.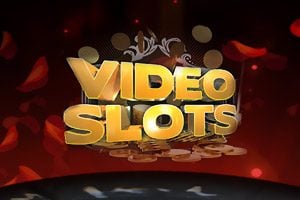 Their website is intuitive – you can easily search their wide selection games – 2By2, Aristocrat, BetSoft, Big Time Gaming, Cryptologic, Genesis, Leander, Microgaming, Multislot, Nextgen, NetEnt, Nyx, Play'nGO, Playtech, Push, Quickspin, Rabcat, Rival, Thunderkick, Wagermill and Yggdrasil. You can also search the games by RTP – something that not many other casinos are doing.
Another prime focus is the swiftness of their payouts – payouts are within minutes. You can check the payout times by visiting their Videoslots Review. At press time (January 22), their average payout time was to webwallets was under 20 minutes. Their customer service is above par. Videoslots is simply the best Casino 2015.
They were the recipient of the Best New Casino 2014 award, and they have been consistent in their dedication to the online community – specifically their players and their marketing partners.
Great going Videoslots – kudos all around!
Comments from our members:
I'm amazed that Videoslots is rated at 9.7
They should be 10 and I'm not sure why they are rated lower, just look at the stories on here?
The casino deserves to be ten because they treat EVERY customer like a V.I.P
They set the standard on how the customer should be treated.
---
I agree and they should be the Casino of the year… But it's only my opinion we'll see about this when the result will come.
---
I've been a member since basically the beginning and I've actually had several withdrawals over the Christmas break and they were paid within minutes. There's no doubt as far as I'm concerned why they have the rating they have. WELL EARNED
---
Without a shadow of a doubt, the best casino for me is Videoslots because of:
– their fast payments
– large choice of slots
– excellent customer service
– active reps here on the forum
– good reward system in the form of cashback, the weekly casino races and other rewards for achievements made
– rewards for in-game achievements (what other casino gives out 50 wager free spins at £0.90 on DOA for completing
certain achievements)
– no spam emails – only emails that are relevant
– the widest range of options for responsible gaming (deposit, loss etc limits)
– Battle of slots
That takes some beating in my opinion.
---
How it's done: For the past fifteen years, Casinomeister has presented the "Best Online Casino" award for casinos that are deemed simply the best. The choice is made by observing casinos and their interactions with players, affiliates, and the gaming community in general. Input from the gaming community is a major contributor to the decision making process. I put this decision more into the players' hands by short-listing the top casinos and putting it up to a vote by our moderators and Casinomeister's Casino Advisory Group – 30 of our most experienced and prolific forum members.
2015 proved to be one of the best yet. When casinos compete for the accolade of Best Casino, everyone is a winner.
This year's shortlist:
32Red
Betat
Guts
Mr.Green
Videoslots
Other Best Casino Awards:Best Casino 2014 – Club World/Guts
Best Casino 2013 – 3Dice/32Red
Best Casino 2012 – 3Dice/32Red
Best Casino 2011 – 3Dice/32Red
Best Casino 2010 – 3Dice/32Red
Best Casino 2009- Club USA/32Red
Best Casino 2008 – Club USA/32Red
Best Casino 2007- 32Red
Best Casino 2006 – 32Red
Best Casino 2005 – 32Red
Best Casino 2004 – 32Red
Best Casino 2003 – 32Red
Best Casino 2002 – Intercasino
Best Casino 2001 – Kiwi Casino
Best Casino Group 2015
There are a number of outstanding casino groups, but 32Red Plc is still that casino powerhouse: extraordinary customer service, award winning casino management, and they will always do the right thing whenever there is any player issue. They have over a decade of exceptional service, experience, transparency, and they are as solid as a rock.
Even though their payment speed is below a number of their competitors, this has no relevance to the other aspects of their operations. They brought on Roxy Palace and Casino Splendido casinos as part of their portfolio this year which was awesome news for not only their players, but their affiliates as well. Bro handshake to operations manager PatH, and head of marketing Mark32Red – these guys are due a promotion for bearing the proverbial torch in squaring away their players and keeping the teeming masses happy and content.
High fives all around for 32Red Plc!
Their brands:
32red
Casino Splendido
Dash Casino
Golden Lounge
Nedplay
Roxy Palace Casino
Affiliate Program:
Historical Best Group Awards:
Best Group 2014 – 32Red Plc
Best Group 2013 – 32Red Plc/Club World Group
Best Group 2012 – Rank Interactive/Club World Group
Best Group 2011 – 32Red Plc/Club World Group
Best Group 2010 – 32Red Plc
Best Group 2009 – Club World Group
Best Group 2008 – Jackpot Factory
Best Group 2007 – Jackpot Factory
Best Group 2006 – Trident Entertainment Group
Best Group 2005 – Trident Entertainment Group
Best Group 2004 – Vegas Partner Group
Best Group 2003 – Fortune Lounge Group
Best Group 2002 – Trident Entertainment Group
Best Group 2001 – Sunny Group
Best New Casino 2016
SlotsMillion is it. These guys not only jumped into the industry feet first with a solid "thump", but they are the leader in technological innovations in this industry. They have developed a virtual casino via the Oculus Rift – which is absolutely mind-blowing. Yes, I've tried it.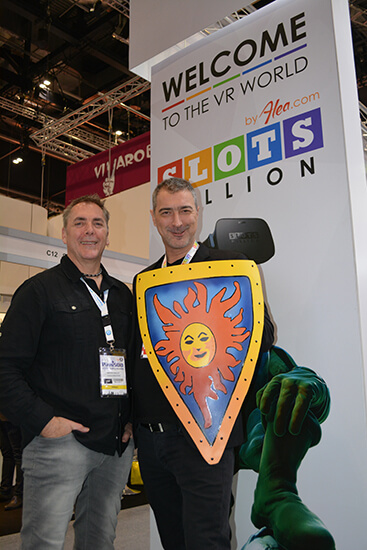 During 2015, we received zero complaints submitted via our PAB complaint service.
And during 2015, their casino rep was stellar at answering questions about their casino, promotions, and any issues that would periodically pop up. Bringing these guys on was a very pleasant experience, and SlotsMillion is a gem.
They probably have one of the largest selection of games. They are powered by Leander Games, Microgaming, NetEnt, NextGen, Playtech, Push gaming, Quickspin, Rabcat, Rival, Saucify, Thunderkick, Wagermill and a whole slew more – Slotsmillion is an absolutely a fantastic casino. Great going Slotsmillion!
Best New Casino Historical Awards
Best New Casino 2014 – VideoSlots Casino
Best New Casino 2013 – Guts Casino
Best New Casino 2012 – Redbet Casino
Best New Casino 2011 – Jackpot Party
Best New Casino 2010 – High Noon Casino
Best New Casino 2009 – All Star Slots
Best New Casino 2008 – Red Flush Casino
Best New Casino 2007 – 3Dice Casino
Best New Casino 2006 – Club USA Casino
Best New Casino 2005 – Vegas Splendido
Best New Casino 2004 – Maple Casino
Best New Casino 2003 – No Candidate – they all sucked
Best New Casino 2002 – Spin Palace
Best Customer Service 2015
Betat Casino wins it this year for their exceptional customer service that is coveted and envied by most of their peers. Players rave about them in the forum, and if a complaint pops up, these issues are dealt with thoroughly, fairly and with succinctness that only the best can perform. The way they listen to, respect and treat their players is always something they can take pride in.
Their payouts are among the fastest in the industry. At press time, the average payout time is a little less than nine hours – for webwallets much less.
Some comments from our Meister Minions concerning payments:
Even in the middle of the night Betat manages to process payments superfast…Can't beat this crowd with fast payments!
Player very pleased with speed of processing
Fast and reliable as always!!! 🙂
Influx of withdrawals to affect speed of payments , need I say more, mainly these guys are like clock work pretty much always under 4 hours
Even in the middle of the night Betat manages to process payments superfast…Can't beat this crowd with fast payments!
You can see the up-to-date payment averages on Betat's Review page.
So high-fives all around for the customer support team at Betat!
Best Customer Service Historical Awards
Best Customer Service Award 2014 – 32Red
Best Customer Service Award 2013 – 32Red
Best Customer Service Award 2012 – 32Red
Best Customer Service Award 2011 – 3Dice
Best Customer Service Award 2010 – 3Dice
Best Customer Service Award 2009 – 3Dice
Best Customer Service Award 2008 – 3Dice
Best Customer Service Award 2007 – Club World
Best Casino Manager 2015
This is about how a manager puts him or herself out there — on the forums, being active so people know the name, sorting out issues swiftly and effectively — and like last year, Karolina of Club World Casinos is the recipient of this awesome award. She is the first responder for the entire group of seven Club World Casinos, and has always gotten it right when making quick decisions concerning any player issue that comes her way.
She is fair, decisive, and amicable. She definitely deserves a raise if she hasn't gotten one already.
Great going Karolina!
Best Casino Manager Historical Awards:
Best Manager of 2014 – Karolina – Club World Casinos
Best Manager of 2013 – Ben Clems – Guts Casino
Best Manager of 2012 – Redbet Andy – RedBet
Best Manager of 2011 – Pat Harrison – 32Red
Best Manager of 2010 – Pat Harrison – 32Red
Best Manager of 2009 – Enzo – 3Dice
Best Manager of 2008 – Pat Harrison – 32Red
Best Manager of 2007 – Pat Harrison – 32Red
Best Manager of 2006 – Emily Hanson – iNetBet
Best Manager of 2005 – Emily Hanson – iNetBet
Best Gaming Experience 2015
Videoslots is not only the Best Casino of the Year – but they have also won the Best Gaming Experience Award fot 2015. They not only provide players with outstanding service, they have also implemented a number of player friendly features – one in particular: Responsible Gaming.
This feature allows a player to control the maximum spin/bet. If one should set a limit of €5 it is simply not possible to make a spin/bet over €5. If the player wishes to change or remove the limit, the change is instant.
This also applies to the gamble feature which some games have. The gamble feature counts as a bet/spin and should the player use it to bet more than the limit allows, it will be stopped as well.
Most importantly, the max bet protection will also protect a player from failing a bonus due to a bet/spin bigger than allowed. Basically during bonus mode, the player cannot make bets/spins larger than what their bonus allows. In my opinoin, this should be a standard feature of all software providers. It's not – and it's taken the ingenuity of a handful of technicians to finally come up with this.
Besides this responsible gaming function, VideoSlots is also praised for its "Casino Races", where players compete against each other with the amount of spins they make during special promotion periods, and for their "cash back" on player losses. There is an additional feature which will be in full swing in the upcoming months, Battle of the Slots tournaments where players can organize teams and play against each other. The plan is real money battles with guaranteed prize pools, Sit & Go's, battles with unlimited rebuys and a lot more. They are also planning to launch Jackpot Chases where players will team up, chase jackpots, and split the winnings. How awesome is that?
A truly magnificent player experience – one of a kind.
Best Gaming Experience Historical Awards
Best Gaming Experience 2014 – WMS
Best Gaming Experience 2013 – WMS
Best Gaming Experience 2012 – NetEnt
Best Games Award 2011 – Leander Games
Best Software Supplier Award 2011 – NetEnt
Best Games Award 2010 – 3Dice
Best Software Award 2010 – Microgaming
Best Software Award 2009 – Wagerworks
Best Software Award 2008 – Cryptologic
Best Software Award 2007 – Wagerworks
Best Software Award 2006 – Microgaming
Best Software Award 2005 – Microgaming
Best iGaming Software Experience 2015
NetEnt is the recipient of this awesome award for 2015. Netent has produced some of the most visually engaging games this year – and they are not only focused on the European punter, but they have launched their slots in New Jersey as well. Sometimes they get criticised in our forum for having games with not enough volatility – or too much, but you can't please everyone.
One thing that is for sure, they have one of the most engaged and focused creative teams. I was privileged to witness a NetEnt workshop held in Malta where their game developers coached several teams of NetEnt casino operators who were competing against each other in order to create a unique slot game.
"25 November 2015: What I had stumbled in on was a brilliantly orchestrated competition between this handful of operators. Their mission: to create a unique slot via coaching from the NetEnt slot designers and creative folk, and their internal casino team collaboration. The following day, each team was to pitch the slot to the entire group, and the entire group would vote on the best slot. Whichever slot would win, that casino would work in collaboration with NetEnt to release the game in 2016…further reading."
This past year we have seen a number of video slots launched by NetEnt. Here are some of the highlights: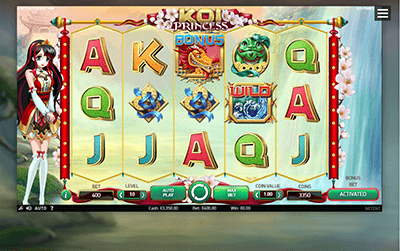 Koi Princess is a dynamic video slot with 5 reels and 20 lines that has random features – four unique bonus features: Sure win free spins, wild reels free spins, coin wins and a bonus wheel. I was skeptical at first about this slot, but it grows on you. Actually, it's one of my personal favorites.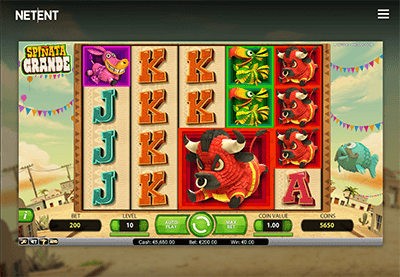 Spiñata Grande makes you want to drink Tequila, and eat a Chicken Chimichanga. This is a 5-reel, 4-row, 40-line video slot containing colossal symbols, a mini-slot feature and colossal wild in free spins. Every symbol has a colossal version that is either 2 or 3 times the size of a normal symbol. This medium variance slot is brilliant!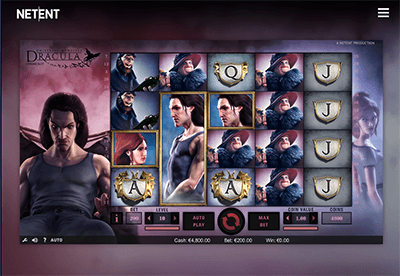 Dracula Video Slot is another personal favorite. This is a 5-reel, 4-row, 40-line video slot has a "Bat" feature, free spins, stacked symbols, stacked wilds, and regular wild symbols.
The attention to detail is amazing – kudos to the animators and artists who created these graphics. They are superb!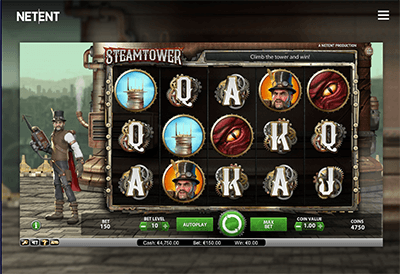 Steam Tower is another unique video slot game that has a number of fans in our forum. It's a medium variance slot with both free spins and stacked wilds – the free spins have 2-7x win multipliers.
It has a novel layout of a 19th century Victorian era industrial design: 5-reel, 3-row, and 15-bet line.
One thing that these slots all have in common: the detail is meticulous – the animation and graphics transforms these games into a real form of art (pun – ha!). Congratulations to NetEnt and to everyone who made these games happen. Your work has been sensational this year!
You can check these games out at our NetEnt powered Accredited Casinos.
Most Awesome Screenshot 2016
Each year, there are several thousand screenshots uploaded by players in our forum. Some are pretty good, many are great, and there are a few that are just mind-blowing.
Here is an example of a mind-blowout.
Citizenx uploaded a screenshot of the ever-so-popular Dead or Alive – a staggering £762.30 win from a mere 9 pence! What can you buy with £.09? Just about nothing. What can you buy with £762.30? A whole hell of a lot! That is a 8470x win from nearly nothing.
Here is a comment from the player concerning his win:
"It was at Videoslots and was an early morning session. I don't normally play them, but I had the time. If memory serves me well, it was a £20 deposit and the game felt hot, lots of 100x / 200x wins.
Bang on 0800, I got a feature and the wilds started dropping in quickly.
Cashed out straight away and money was in my account before I had time to get ready and go shopping with the proceeds."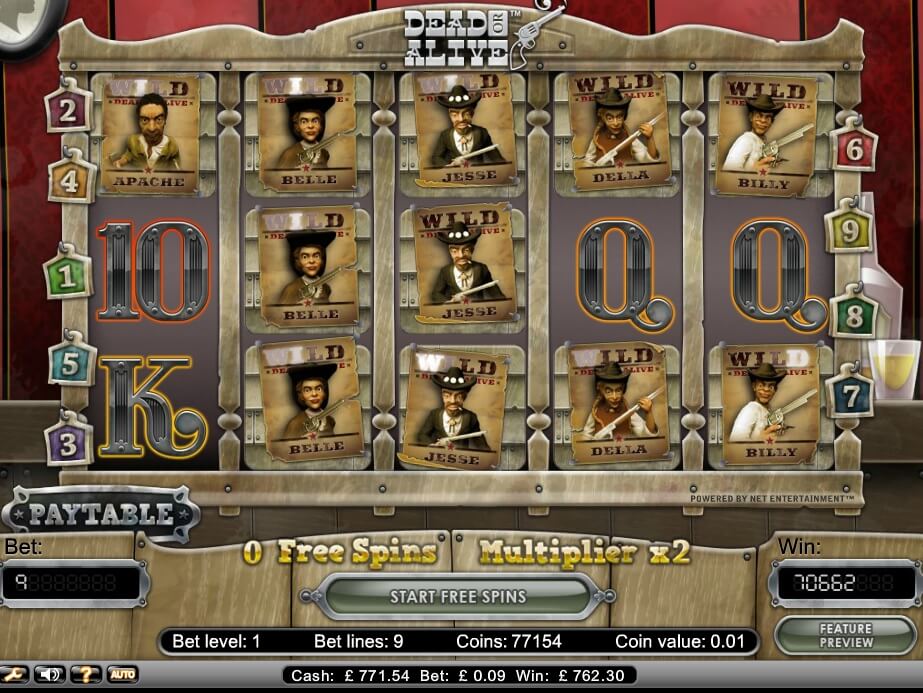 Best Affiliate Program 2015
Affiliate Edge did it again. For the second year in a row, Martyn Beacon, Stephen Croft, and the rest of their team went out of their way to ensure that Affiliate Edge secured its place as Best Casino Affiliate Program for 2015.
But it's not only Affiliate Edge's easily navigatable back-end and reporting functions, it's the fact they they are marketing some of the best managed casino properties available online (except the UK). They have some really awesome promotions for affiliates to use, and those affiliates can be assured that their players will be properly taken care of.
They have been criticised for having negative carry over, but who cares? Affiliates can be assured that they are getting a fair deal from these operators. If an affiliate program makes offers that are too good to be true, you are probably being shaved. Affiliate Edge's affiliate program is about as trustworthy as you can possibly get. Kudos to everyone at Affiliate Edge.
Their brands:
Aladdin's Gold
All Star Slots
Buzzluck
Club World Casino
High Noon Casino
Manhattan Slots
Lucky Red
Best Affiliate Program Historical Awards
Best Affiliate Program of 2014 – Affiliate Edge
Best Affiliate Program of 2013 – AffiliateRepublik
Best Affiliate Program of 2012 – Referback
Best Affiliate Program of 2011 – Affiliate Edge
Best Affiliate Program of 2010 – Affiliate Edge
Best Affiliate Program of 2009 – Referback
Best Affiliate Program of 2008 – Brightshare
Best Affiliate Program of 2007 – Brightshare
Best Affiliate Program of 2006 – Partnerlogic
Best Affiliate Program of 2005 – 32Red Affiliates
Best Affiliate Program of 2004 – Wagershare
Best Affiliate Program of 2003 – Wagershare
The Phoenix Award 2015
The Phoenix Award is given to those persons or entities that have arisen from the ashes. In other words, something was broke and they fixed it in a big way.
This year the award goes to Malta Gaming Authority – for years the MGA (formally the LGA) was the recipient of strong, biting criticism, and a number of Casinomeister Awards including Biggest Disappointment of 2008 and Sitting on One's Hands award for 2008, 2009, 2010, and 2011.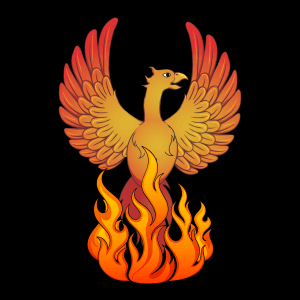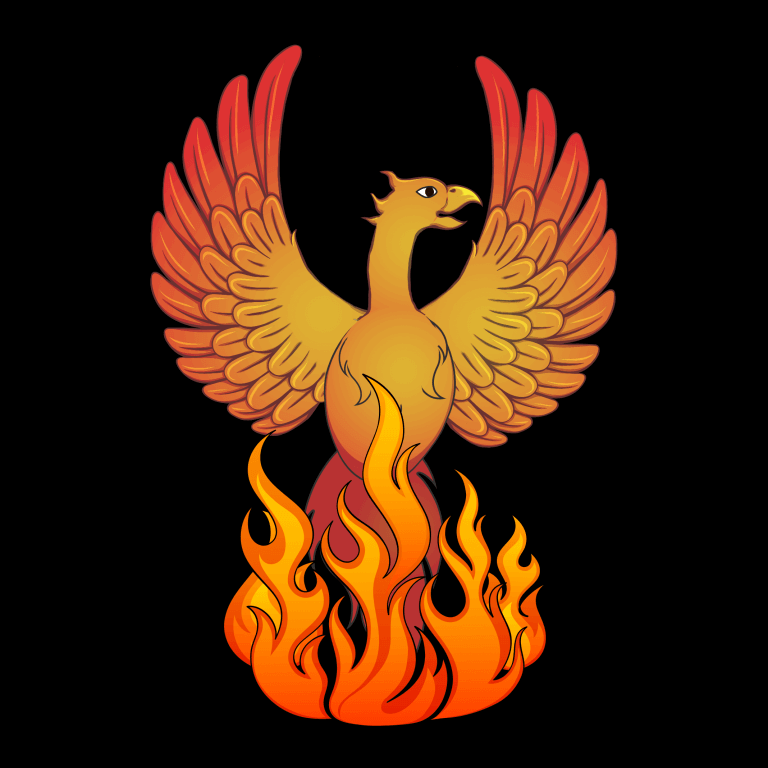 Wow – that's a lot of awards.
Most of these criticisms stemmed from their flaccid approach to player issues, their absence from the playing field of how casinos ought to be run, and their player complaints were generally ignored.
Well – things have changed. In 2014 I met up with a number of operators in Malta who explained why the MGA/LGA seemed so screwed up – they had no training in player complaint management, and their staff was rotated out whenever there was a change in government heads. In other words, they didn't have a clue on how to deal with any complex player issues (usually stemming from promos gone wrong – or disheveled terms and conditions).
In February 2015, both Max and I met up with the individual who was consulting and training the MGA staff. He was adamant on making a change at the MGA since he had a vested interest, and he was friends with many operators who rely on the MGA to do the right thing. It was an altruistic thing to do – and, well, it's working.
In November 2015, I met up with the Player Support Officer from the MGA in Malta, and he pretty much explained to me how everything was getting squared away, and we had an open dialogue between me Max and him.
I also explained how the Kahnawakees (recipient of the Phoenix award of 2011) were reporting on their player complaints each year. He seemed keen on checking out how they were doing this. I hope this is something that they can emulate
So finally… a rise from the ashes. It's great to see positive change in this industry that affects both players and operators. Job well done.
Worst Casino Award 2015
This was a really tough one since there were so many worthy candidates striving for this coveted award. The enticing allurement of making an easy buck is a great way to bait the unscrupulous, the dodgy, the half-baked clip-shot joints.
The winner for the year 2015…Casino4live.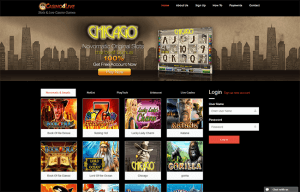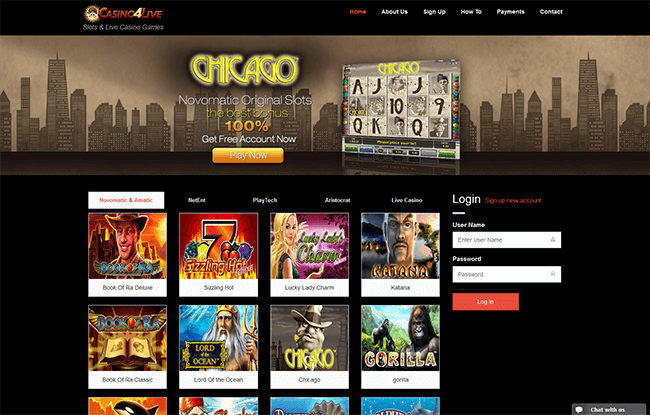 Beside having one of the most stupidest names in the history of stupid, they tried to fake our members out with a string of fabrications, nonsense, and outright bullshit.
One of our members posed a question in our forum asking "is Casino4live any good?" Our members jumped on this right way, because this is what they do best. Some of our members have years of experience playing online, and there is no way in hell that they can be fooled. This is one reason our forum is the leading forum when it comes to investigating dodgy operation like Casino4live.
They discovered in about three minutes that this casino was the epitome of a scam operation. It had a fake UKGC license, when the casino support was questioned about their license, it suddenly changes to Malta, then to Costa Rica (which actually does not provide proper casino licensing to online casinos as most of us know).
The worst thing was that they had pirated copies of Novomatic games – and they were accepting US players with these counterfeit games.
But that's not all, we were immediately graced with the presence of a "casino manager" who signed up in our forum to answer questions. He was the PR manager that refused to answer questions on their licensing or the legitimacy of their games (see worst manager of the year).
The thread was eventually closed by Simmo!, one of illustrious moderators:
I am closing this thread. There are too many red flags here.
Firstly, no legitimate casino would link to the MGA or UKGC websites stating licence numbers that don't exist and no bank would ever suggest that.
Secondly, Costa Rica doesn't issue Gambling licences, it issues Business licences. Big difference.
Thirdly, for a casino that purports to have been around since 2010 and has 10,000 players, there is a distinct lack of user feedback when doing a Google search.
Fourthly, for a casino that says it has been "licenced" since 2010, it seems odd that the domain was registered in 2014 for just a period of 1 year and anonymously.
Fiftly, the name Casino4Live just sounds unprofessional.
Sixthly, none of the game links on the homepage actually work.
Seventhly, it is impossible to verify the authenticity of the casino as there are no authority links or mentions of it anywhere on the web.
There's enough information in this thread for users to make up their own minds about whether to play here or not. If the rep wants to follow this up, I suggest he PM's Casinomeister with all the proof of legitimate licensing.
The manager was banned from our forum for violating our policies for iGaming representatives (spreading fabrications and making deceptive comments) and Casino4live was tossed into the Rogue Pit. You can read more about them there.
Other Worst Casino Awards
Worst Casino 2014 – SlotoBank
Worst Casino 2013 – rey8.com/Planet Kings
Worst Casino 2012 – Casino770
Worst Casino 2011 – Grand Duke Casino/Class1Casino
Worst Casino 2010 – BeTheDealer
Worst Casino 2009 – Golden Lounge (pre-32Red)/Strykke Casino
Worst Casino 2008 – Gold Betting/Golden Casino
Worst Casino 2007 – Cirrus Casino
Worst Casino 2006 – African Palace/Indio Casino
Worst Casino 2005 – Joyland Casino
Worst Casino 2004 – 1x2casino
Worst Casino 2003 – Black Widow
Worst Casino Group 2015
The Curgam Group is probably the most couldn't-give-a-flying-rat's-ass-about-our-reputation casino group in existence. At least the RevenueJet group had the courage (until recently – see Curgam warning posted in our forum since 2008 concerning this casino group. And over the years, we have turned away many complaints for Mightyslots, Slotnuts, SlotsInferno, et al, because these casinos were either in our "no can do" section, or in the rogue pit.
Since the beginning, they have never showed any interest in addressing complaints in public or in private. They just don't seem to care.
The fora is full of tales of woe. Google is your friend when it comes to figuring out what these guys are up to. Play at this casino group? You'd be better off flushing your cash down the toilet.
Curgam Group Properties:
99slotmachines.com
Mightyslots.com
Plentyjackpots.com
Slotnuts.com
SlotsInferno.com
Slotluv.com
Top-40-casinos.com
Realvegasonline.com
Affiliate Program
Realvegascash.com
Historical Worst Casino group Awards:
Worst Group 2014 – Revenue Jet
Worst Group 2013 – Affactive Group
Worst Group 2012 – Rushmore Group
Worst Group 2011 – Affactive Group
Worst Group 2010 – Affactive Group
Worst Group 2009 – Mighty Slots Group
Worst Group 2008 – The Virtual Casino Group
Worst Group 2007 – The Virtual Casino Group
Worst Group 2006 – Sunny Group
Worst Group 2005 – Windows Casino Group
Worst Group 2004 – Popular Casino Group
Worst Group 2003 – Wager21 Group
Worst Group 2002 – Virtual Casino Group
Worst Group 2001- Vegas Strip Group
Worst Customer Service Award 2015
"Ethically and cognitively challenged."
And the winner is…paradisewin.com.
From Max Drayman – Pitch a Bitch manager:
"In February 2015, a player brought a complaint to us concerning the confiscation of €11000. The casino claimed the player had "played more than one game" (simultaneously) which indeed its Terms prohibited. Fair enough, should be a simple case of Terms violation except the casino went on to blather on about how too many games "affect RNG" and the rules are somehow necessary to "leave more chances to win all other players". Total rubbish unless their software is just plain broken and dysfunctional. 

In reading the site's Terms it turned out they were a total mess: UK players, for example, were banned from the casino in one clause but were specifically permitted to play certain games in another. Sections of the Terms said things like "per Section x.y.z" where x.y.z simply referred back to the previous clause. And the Terms regarding player activity allowed them to classify pretty much anything as "criminal activity" and an "unfair advantage" which were, of course, reasons for confiscation, etc. Given this situation I decided it worth proceeding with the PAB simply to hear from the casino to see if they were as terminally confused as they appeared to be. 

Well, long story short, not a peep. No response, reply or even acknowledgement of the player's complaint."
So pass the crack pipe and negate some more winnings. Paradise Win (another idiotic name) is not only ethically challenged, but cognitively challenged.
Worst Customer Service Historical Awards
Worst Customer Service Award 2014 – SlotoBank Casino
Worst Customer Service Award 2013 – Dendera Casino
Worst Customer Service Award 2012 – Casino770
Worst Customer Service Award 2011 – SlotMadness
Worst Customer Service Award 2010 – Supreme Play/21Grand Casino
Worst Customer Service Award 2009 – TopGaming customer service
Worst Customer Service Award 2008 – Plumgaming.com
Worst Customer Service Award 2007 – Bingoisus.com
Worst Casino Manager 2015
When our members discovered that Casino4live had a fake UKGC license, their manager popped into our forum with the following:
"Hello dear friends I came across this post and I want to correct the error of our representative and the authors of content on the website because we have some new sites and this one had some mistakes content and patched"
Right on! Well that cleared everything up – NOT! It was also determined that their Novomatic software was counterfeit – the artwork was lifted from another Novomatic or Greentube powered site. When confronted, he came back with this:
"we will try to do our best to Serve you guys You also see us in the next Expo g2e in Las Vegas 1.10.15.
If any one is have any doubts we here to answer any question"
Eh? Not much sense there. And if I figure this out right, this guy is traveling to Las Vegas showing face at the G2E – where the real Novomatic games are being presented. Stolen software, taking US players = recipe for an episode of "don't drop the soap".
Anyway, this guy was adamant on convincing us that he was running a legitimate operation.
"manager your words is worng 

If your forum is to kill new new site so plz say I will leave but!!! 

Don't say stuff that your are not sure on the forum 

If you ask me in private I will send you all docs that prof that we are good 

But don't get your self over your head in this 

If you welcome new site so try to understand our mistake in the writing the contant of the site 

If we have not present visa and MasterCard our licence they wasn't give us terminal to work 

So me more sure of you bad killing words 

We got our licence in 2010 check the rules then and you will get the right info 

Don't give worng information to players on our back !! 

As for the web servers if you really intersting in tech I will glad to explain to you in private how and where this is work"
This person was fully aware that they had no gaming license – yet they touted one. He was also fully aware that they had pirated games, yet he avoided this series of questioning altogether.
So in essence, he was there to pull in as many sheep as possible and commit a royal fleecing. Worst manager of the year.
Worst Manager Historical Awards
Worst Manager of 2014 – Slotobank
Worst Manager of 2013 – Group Award
Worst Manager of 2012 – Crazy Luck Casino
Worst Manager of 2011 – Offsitebet
Worst Manager of 2010 – Blacklights Casino
Worst Manager of 2009 – Heroes Casino
Worst Manager of 2008 – Jonwood Poker
Worst Manager of 2007 – Virtual Danny
Worst Manager of 2006 – Virtual Casino Group Award
Worst Manager of 2005 – Crown Vegas
Worst Manager of 2004 – Largo Casino
Worst Manager of 2003 – (runner up) Crystal Palace
Worst Player Experience 2015
Everymatrix: Imagine signing up at a casino, winning a jackpot, and then being told you were ineligible because you had excluded yourself from another related casino. This happened so often this past year, it was like a pandemic. There are many players who will quit a casino stating that they have either cheating games, spam too much, or they just don't want to play there anymore. What many players don't get is that when they self-exclude from a casino, sometimes the casino looks at this as a "gambling problem" and bans them from the entire network. In fact, most jurisdictions require this – which is good… for problem gamblers that is.
But the problem in the case of Everymatrix, is that their software was not set up to detect players who opened new accounts at casinos operating within their gaming network. Joe Blow could have been self-excluded from xyzcasino, and months later open an account at zxycasino, unfettered, yet when trying to cash out would be blocked and banned.
Well, this raises the question "How in the world could this happen – with the current state of technology?" How is it possible for a player, that identifies him or herself, to be able to play at a casino – that does not properly identify itself as being connected to the casino that the person opted out of?
And what about the scores of losers who deposited, lost, and moved on?
This prompted a new standard to be implemented for our Accredited Casinos:Must disclose all "sister" or related properties when applicable. If players are bound by terms that are enforced across a group of casinos, these casinos must be identified in an obvious place on the casino's website. For example: if a player is allowed only one sign up bonus for a group of casinos, these casinos need to be listed in the bonus terms and conditions (or an equally noticeable spot). If a player self-excludes from one property, the casino needs to identify all related properties that are affected by the exclusion as well.
Only now does it seem that Everymatrix is starting to get it together. But this was truly the worst player experience of the year 2015. The fora is flooded with really, really bad experiences stemming from this.
Worst Player Experience Historical Awards
Worst Player Experience 2014 – "irregular playing" accusations
Worst Player Experience 2013 – iovation – support blackhole
Worst Player Experience 2012 – Losing your faith in the gaming industry – Purple Lounge debacle
Worst Player Experience 2011 – US Players (again)
Worst Player Experience 2010 – US Players
Worst Player Experience 2009 – Joyland Casino
Worst Player Experience 2008 – Absolute Poker/Ultimatebet
Worst Player Experience 2007 – HippoJo – Absolute Poker
Worst Player Experience 2006 – Crystal Palace Casino – Club Player Casino
Worst Player Experience 2005 – Royal Dutch Casino
Worst Player Experience 2004 – Hamptons Casino vs the Pirate
Worst Player Experience 2003 – Black Widow Casino
Worst Player Experience 2002 – Fortyplus Casino
Worst Player Experience 2001 – Arcada Casino
Worst Affiliate Experience 2015
AffiliateHub – for their implementation of predatory terms and conditions retroactively:
"Following a review of our Affiliate Program we have decided to make some changes. In accordance with our rights under the Terms and Conditions of the Sky Betting and Gaming Affiliate Program, we are amending the Terms and Conditions; the amendments will be effective from 1 November 2015. A copy of the amended Terms and Conditions is linked here for your reference."
That was their preamble for a bunch of horse-hockey. They went on to say that you were to send at least six players per month or have your affiliate commission reduced to 5%. Affiliates who had signed up years ago to different terms were not excluded from this term. It seems as though this company that was claiming to be a "partner" was slapping their affiliates in the face with a wet dead fish.
What they don't seem to understand, besides the fact that this is underhanded and unethical, is that it forces affiliates who don't have much traffic to do whatever it takes to promote Affiliatehub's properties. There is a good chance these affiliates would join the darkside and start promoting these properties via spam, black hat techniques, or other dark arts.
Obviously, their properties were dropped from the site since they violated the following standard of an Accredited Casino:
"Must not implement retroactive terms and conditions to their affiliate programs without explicit permission and agreement from the affiliate."
They were also admitted into the Rogue Pit – what a shame.
End note – they mentioned at the end of the above email that they would be willing to meet up at the Berlin Affiliate Conference in October to meet "face to face". Guess who wussed out and didn't show? Well, it wasn't me.
Worst Affiliate Experience Historical Awards
Worst Affiliate Experience of 2014 – enabling intellectual property theft/copyright infringement
Worst Affiliate Experience of 2013 – Retroactive changes in T&Cs
Worst Affiliate Experience of 2012 – Ladbrokes
Evil Marketing Award 2015
Well, it seemed that we almost had a lot of really rich members in our forum this year. Primeslots, who have done a number of dodgy things in the past, wanted to give their players £1 million pounds each. At least that what it seemed like.
Some spammy affiliates sent out a badly worded spam mail which included the following lines: We are happy to inform youthat you are entitled to 1000000£…open an account at primeslots.com using your email address and you'll be immediately eligible to 1000000£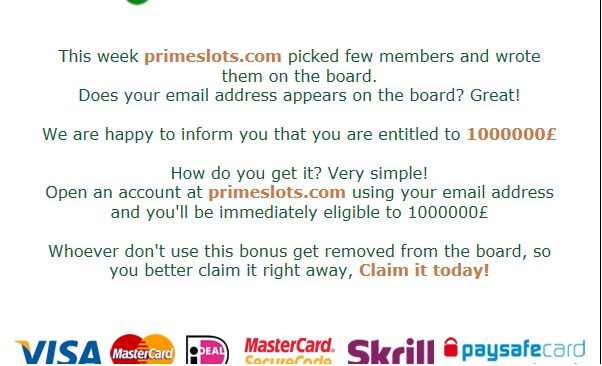 Besides being grammatically challenged, this casino promo just gave away a lot of money – theoretically. The casino representative explained it away as bad affiliates sending bad promos – which was also defined as spam by the membership. No one had "signed up" or asked for this email.
The casino rep said that he would speak with the misguided affiliates, and tell them to stop. Unfortunately, this is bad marketing oversight – warnings are clearly not enough.
Affiliates that send bogus promotions via unsolicited emails should be shut down – period. Giving warnings is an anemic way of dealing with morons who know exactly what they are doing. It's like telling a bank robber "Don't do it again, it's against the law."
For anyone with an email address – the torture never stops.
More here at Primeslots want to give me £1 million pounds.
Evil Marketing Historical Awards
Evil Marketing Award of 2014 – Incredibly manipulative spam
Evil Marketing Award of 2013 – Telephonic bonus offers
Evil Marketing Award of 2012 – Mona Casino
Evil Marketing Award of 2011 – Cashtherake
Evil Marketing Award of 2010 – 7Red Casino
Evil Marketing Award of 2009 – Gold VIP Club Casino
Evil Marketing Award of 2008 – Gold VIP Club Casino
Most Annoying Affiliate Program 2015
It's been going on for years, the unprofessional "cold call" – affiliate managers who are too lazy to spend five minutes researching a website before offering a cyber-handshake: "Let's make a deal".
I'm approached several times a month by pushy affiliate managers who "just want traffic". In my opinion, it shows an absence of training and a lack of marketing skills. You would think that someone wishing to begin a professional relationship would act "professional".
And like I have said many times before, don't approach a potential client using a free Gmail or yahoo account. That's a fast-track ticket into the trash bin.
In essence, these affiliate managers – especially those coming from Affutd – look like idiots. Just Google: "affutd casinomeister" and it doesn't look too pretty. Affutd is the old CPays – which surprisingly (NOT) has their list of Casinomeister Awards for being the most annoying affiliate program in days of yore.
Google "advertising Casinomeister" and the first result is a page that outlines everything one needs to do to advertise one's casino at Casinomeister. Gee – that took a matter of seconds to do.
Don't waste my time and I won't waste yours.
Most Annoying Affiliate Program Historical Awards
Most Annoying Affiliate Program of 2014 – Affutd
Most Annoying Affiliate Program of 2013 – Europartners
Most Annoying Affiliate Program of 2012 – Affiliate Marketing spam
Most Annoying Affiliate Program of 2011 – Mansion Affiliates
Most Annoying Affiliate Program of 2010 – Bewinners
Most Annoying Affiliate Program of 2009 – Group Award – Sloppy stupid spammy affy managers
Most Annoying Affiliate Program of 2008 – Mighty Slots
Most Annoying Affiliate Program of 2007 – Group Award – Spammy aff managers
Most Annoying Affiliate Program of 2006 – CPays
Most Annoying Affiliate Program of 2005 – CPays
Faceplant of the Year 2015
Faceplant of Decade?
Normally, this award goes to stupidest, idiotic, and faceplant-ish event of the year. Well – this year's faceplant was possibly the event of the decade.
Do you remember the awardee for the worst casino group for the past several years? Revenue Jet and Winpalace? And do you remember the warnings and rogue listings I made for these properties since their early days of operation? Well this all came into fruition when the owner of these two casino groups was arrested in Tel Aviv, and is currently waiting for his extradition to the United States for a number of charges to include conspiracy to commit securities fraud, conspiracy to commit wire fraud, five counts of securities fraud, wire fraud, conspiracy to commit identification document fraud, conspiracy to commit money laundering, aggravated Identity theft, and a number of other high crimes (not misdemeanors).
This guy has been stealing people's databases, hiring hackers to perform DDOS attacks (like what we experienced some years ago). "You reap what you sow" is the catch-phrase which comes to mind. If you play fair, you will make a fair and reasonable living. If you make your livelihood by cheating, hacking, and stealing – well, you are destined for a proverbial moment of the pavement being implanted with your face.
You can read all about this here:
FBI report
DOJ Indictment
Truly the Faceplant of the Decade.
Faceplant Historical Awards
Faceplant of 2014 – Tropica Casino
Faceplant of 2013 – Topgame/BetonSoft
Worst Blundering Screw up 2012 – Betfred
Worst Blundering Screw up 2011 – Betfair (again)
Worst Blundering Screw up 2010 – Betfair
Worst Blundering Screw up 2009 – Topgame
Worst Blundering Screw up 2008 – Casino Action Group
Worst Blundering Screw up 2007 – Virtual Casino's 9/11 Promotion
Worst Blundering Screw up 2006 – English Harbour software glitch
Head in the Sand 2015
This year's Head in the Sand Award goes to the "Bonus Beaters", the "Bonus Whores", the players who can only play with a bonus – no exceptions – and expect to be ahead in the end. These are the players who are insistent that bonuses are obligatory to win against the casino. Hello! Wake up! Bonuses will cause you to lose your bankroll – you may play longer, but you're going to lose.
Touted by the casino as a way to give you more play-time, bonuses will lock you into playing styles that are designed to ensure that the casino will not lose. Don't forget, casino games are designed to have a house edge – why do you think it will be any different with a bonus? If you come out ahead with bonus play, consider yourself lucky since that was not supposed to happen. You were destined to lose your money as soon as you agreed to play by the bonus terms.
Bonuses can be addictive. There are scores of players who have been brainwashed into thinking that they are necessary in order to win somehow – they aren't. And those players who have been suckered in by others, to include some affiliates, to only play bonuses no matter what, you will only come out as a loser in the end. Don't believe me? Read about the scourge of casino bonuses here, and Simmo!s piece The Funeral Of The Casino Signup Bonus.
If you are a bonus addict, try playing without. Focus on the games and you will probably have a more enjoyable player experience instead of being locked into some draconian play-through requirements. Pull your head out of the sand, and quit trying to constantly get something for free.
Head in the Sand Historical Awards
Head in the Sand Award 2014 – Oblivious Players
Head in the Sand Award 2013 – Naive Affiliates
Head in the Sand Award 2012 – Lazy Affiliates
Head in the Sand Award 2011 – Casino Operator Bonus Pimps
Head in the Sand Award 2010 – Lotteries and Gaming Authority
Head in the Sand Award 2009 – Affiliates and Affiliate Managers
Head in the Sand Award 2008 – Hypocritical US Politicians
Head in the Sand Award 2007 – Players who Patronize the Rogues
Head in the Sand Award 2006 – The Entire Online Casino Industry
Head in the Sand Award 2005 – iGlobalMedia
Head in the Sand Award 2005 Runner Up – Chartwell Technologies
Fall From Grace 2015
Skybet just decided to throw in the towel and call it quits. Sure they may be a decent casino to play at – big name and all – but their affiliate program, Affiliatehub, screwed over their affiliates by enforcing predatory retroactive terms. They never bothered to discuss the pending change of their terms and conditions – there are many seasoned affiliates that can give quality consultations for these sort of drastic moves. Affiliatehub said the hell with it, and goosestepped over their "partners" implying that "it's this way or the highway".
Lest we forget, if a casino is willing to screw over its partners, what do you think it's willing to do to its players – who aren't "partners"?
"Speak to the hand" was the response most everyone got. Since they were breaching the Casinomeister Accredited Casino Standards – specifically "Must not implement retroactive terms and conditions to their affiliate programs without explicit permission and agreement from the affiliate," they were bootified.
The last I heard was that they stopped accepting webwallets – another brilliant move – NOT.
Fall From Grace Historical Awards
Fall From Grace Award 2014 – Wagershare casinos/Ladbrokes
Fall From Grace Award 2011 – GoWild Casino (reinstated)
Fall From Grace Award 2010 – Rushmore, Bwin, Betfair
Fall From Grace Award 2006 – Minivegas, Mansion, City Club Casino
Fall From Grace Award 2005 – Fortune Lounge (reinstated)
Fall From Grace Award 2005 Runner Up – Captain Cooks Casino
Stupidest Named Casino 2015
More crackhead marketing in 2015. The industry never ceases to entertain me with stupid casino names. Here are just a few that poked their stupefying heads out of the the company boardroom:
assosplay casino: Didn't they mean assholesplay casino? I think so since these guys are connected to playros.com – an unethical spammy shill lovin' casino.
Flamantis: Sounds like a fish you'd catch in a lake. "What did you catch?" "Oh, a couple of Flamantis." Or even worse, it sounds like a contagion. Whatever it is, I wouldn't want it.
Casino4live: I think they meant "Casino 4 Life", but someone effed up while purchasing the domain name.
Chomp Casino: Really? Yeah, I'm going to play at a casino that sounds like it's going to chomp my hands off – or something even worse. Or did they mean "chump" casino instead?
Stupidest Name Casino Historical Awards
Stupidest Named Casinos of 2014 – ToBwin/Buck and Butler/Llama casino
Stupidest Named Casinos of 2013 – WinTrillionsCasino/TrendCasino/LuckyPantsBingo
Stupidest Named Casino of 2012 – Loco Panda/Loco Jungle
Stupidest Named Casino of 2011 – iButlerCasino
Stupidest Named Casino of 2010 – Majestic Comet Casino/Yes We Can Casino
Stupidest Named Casino of 2009 – Mayflower Casino
Stupidest Named Casino of 2008 – Ministering Angel Casino
Stupidest Named Casino of 2007 – Simon Says Casino
Stupidest Named Casino of 2006 – XXL Club Casino
Tangled Web Award 2015
"Oh what a tangled web we weave, when first we practice to deceive…" The "Tangled Web Award" is bestowed upon those persons or entities that have gone to great lengths to either deceive, trick, or fool the public into believing something that is not true – and then they get caught out in a major way.
Playros is bestowed this glamorous award for weaving a tangled web of deception in our forum.
Their manager opened several accounts in our forum and began posting. He didn't realize that our forum does not block users from using the same email address when opening new accounts (we catch countless spammers and shills this way). This guy fell into this category, and we watched…and waited.
Finally it was payday with this thread where the Playros manager introduces himself, and one of his personas replies – which is just him talking to himself using the same computer. So much for integrity and smart marketing moves.
So he was busted out, banned and rogued. Congrats for a job well done – and thanks for the entertainment, brief as it was!
Sitting on One's Hands 2015
The good ol' US of A. After the launch of Casinomeister.US this year, it was apparent that this great nation was still "sitting on its hands" metaphorically speaking.
For a country that considers card games like Black Jack and Poker to be family games, and that has some form of legalized gambling in 48 of its 50 states, it is astonishing that the US is about as stagnant as pond water when it comes to gambling on the Internet.
Absolutely mind-numbing.
This is the country that gave us the technology to land people on the moon. It was the catalyst for home computers, Microsoft, the Internet, Apple, Facebook, Amazon.com, Google, YouTube, Bluetooth, Netflix, iMax, do I need to keep going? The US leads the world in technology, it leads the world in land based casinos and the proper and expected gambling experience, but politics and self-serving a-holes have put a spanner in the cogs of progressiveness.
At least New Jersey is moving along – awesome games from IGT, Nextgen, and NetEnt are available to its residents. But no one lives there, and the ones who do don't seem to realize that gambling online with a New Jersey licensed casino is 100% legit. But the rest of the country? Not too much is going on.
And it looks as though not much real change is in store for the "land of the free" gambling-wise. One thing for sure though, the US is guaranteed some real entertainment with the upcoming hoedown between Trump and whomever. By the time I start typing away on the 2016 awards, we will know for sure who will be sitting in the White House, and we will also know who still will be sitting on one's hands.
Sitting on One's Hands Historical Awards
Sitting on One's Hands Award 2014 – Playtech
Sitting on One's Hands Award 2013 – Playtech
Sitting on One's Hands Award 2012 – RTG
Sitting on One's Hands Award 2011 – Malta Lottery and Gaming Authority
Sitting on One's Hands Award 2010 – Malta Lottery and Gaming Authority
Sitting on One's Hands Award 2009 – Malta Lottery and Gaming Authority
Sitting on One's Hands Award 2008 – Malta Lottery and Gaming Authority
Sitting on One's Hands Award 2007 – Kahnawake Gaming Commission – RTG
Sitting on One's Hands Award 2006 – Real Time Gaming
Fourth Point of Contact Award 2015
The "fourth point of contact" is US paratrooper lingo for the fourth point of your body as it hits the ground during a parachute landing fall. In other words, it's yer ass.
This year's award goes to Playtech and every operator whose casino is listed on the Playtech Progressive Limitations page in the rogue pit.
This has been going on for years – and all cries for justice have fallen on deaf ears. What is the problem? If a player wins a progressive jackpot at most Playtech casinos, that player will only be paid max $/€10,000 per month. Why is this predatory and unethical? The progressive cash is pooled funds – it doesn't belong to the casino – it belongs to the winner. To limit the payments is deplorable and abhorrent. Bottom sucking casino operations.
There is a documented case of a woman who gave up half of her jackpot winnings because she didn't realise that rule was unfair. The casino kept over a million dollars of her winnings, and what happened. Absolutely nothing. What happened to the money? It doesn't take an Einstein to figure that one out.
And no one seems to give a care. And no one seems interested in changing this predatory, unethical, rogue term. You would have to have a screw loose to play at one of these casinos, and for those promoting these properties – you probably have your head up your fourth point of contact as well.
The following Playtech casinos have the term that limits progressive payouts:
7Regal Casino – 7Regal.com
21Nova – 21nova.com
50Stars Casino – 50starscasino.com
African Palace Casino – africanpalacecasino.com
Carnival Casino – carnivalcasino.com
Casino Bellini – casinobellini.com
Casino Del Rio – casinodelrio.com
Casino Las Vegas – CasinoLasVegas.com
Casino King – casinoking.com
Casino Tropez – casinotropez.com
City Club Casino – cityclubcasino.com
City Tower Casino – citytowercasino.com
Club Dice Casino – clubicecasino.com
Crown Europe Casino – crowneurope.com
Euro Grand Casino – eurogrand.com
Euro Max Play – euromaxplay.com
Europa Casino – europacasino.com
Europlay Casino – europlaycasino.com
Giant Vegas – Giantvegas.com – Doubly Rogued
Grand Reef Casino – grandreefcasino.com
Indio Casino – indiocasino.com
Jackpot247 – jackpot247.com (£20,000 per month)
Joyland Casino – joylandcasino.com
La Isla Online Casino – laislacasino.com
Magic Box Casino – magicboxcasino.com
Majestic Comet Casino – majesticcomet.com
Noble Casino – Noblecasino.com –
Palace VIP Casino – palacevipcasino.com
Party Casino – partycasino.com
Planet Kings – planetkings.com – Doubly Rogued
Prestige Casino – prestigecasino.com
Prime Casino – PrimeCasino.com
Royal Dice – royaldice.com – Doubly Rogued
Sierra Star Casino – sierrastarcasino.com – Doubly Rogued
Sky Kings Casino – skykingscasino.com
Super Casino – SuperCasino.com (£20,000 per month)
Swiss Casino – scasino.com
Titan Casino – titancasino.com
Vegas Red – vegasred.com
Vernons Casino – vernons.com
Winner Casino – winner.com
What can be done about this? Well, Playtech obviously won't do anything, affiliates who promote these brands don't care, the main stream media is oblivious, the only ones who can really do anything is you the player. Vote with your feet.
Fourth Point of Contact Historical Awards
Fourth Point of Contact Award 2014 – Sheldon Gary Adelson
Fourth Point of Contact Award 2013 – Playtech
Fourth Point of Contact Award 2012 – Forum Trolls
Fourth Point of Contact Award 2011 – US Department of Justice
Fourth Point of Contact Award 2010 – Hyperactive Affiliates
Fourth Point of Contact Award 2009 – Congressman Spencer Bachus
Fourth Point of Contact Award 2008 – Kentucky State Governor Steve Beshear
Biggest Disappointment of 2015
It was a combination of bad attitudes from some casino operators, and the implementation of the UKGC which at first was thought of as a player focused licensing agency – it is not.
We found ourselves "speaking to the hand" to a handful (heh) of operators who had erroneously thought that having a license from the UKGC prohibits them from sharing player information to third parties, like ourselves, even when we are given explicit permission from a player to represent him or her. And even when our experience with player issues shadows over all others.
From Max Drayman – Player Arbitration (PAB) manager:
"A fair number of casinos have always been uncomfortable with the unregulated, limbo-land that they've been in regarding player complaints. Now with the UKGC there is an explicit process in place and the casinos jumped on board en masse: the whole issue would now be handled by the UKGC's system and they were happy to wash their hands of it, or so they thought. Of course the UKGC complaints process in no way precludes casinos from talking to 3rd parties like Casinomeister but given the choice many would rather keep it formal and (they imagined) by the book. 

There are some old connections between some of the major players in the market, and the more established entities that came forward as Alternate Dispute Resolution (ADR) for the UKGC. What could be better for those major players than to get a UKGC license, and then be able to funnel all of their player complaints to a group they knew they had an inside connection to: not only would they get the UK stamp of approval as a casino but they'd get to wrap all their complaints up in a neat little bundle and know that all of the uncontrollable variables that are part of dealing with 3rd parties would be swept away in a single stroke. But this is somewhat a tinfoil hat theory. 

The huge disappointment here was two-fold: on the one hand the last persons that the parties involved — excluding perhaps the architects of the ADR system — were thinking about were the players themselves, and on the other – the huge contribution that's been made to the player community by those 3rd parties was being flagrantly ignored, as if it had never happened."
Biggest Disappointment of 2015 II
White Label Runners: one of the sad things to have seen this past year is the number of white label — or maybe "gray label" is more appropriate — operations that unceremoniously slammed their doors and disappeared from the scene, sometimes right along with the entire lot of player balances they had in trust. Of course this has always been a problem in the industry, but 2015 seemed to bear a bumper crop of these foul fruits, every other week it seemed like in the late summer and fall months.
It makes the industry look like a bunch of fly-by-night crooks that the civilian population already suspects we are, bad news for us all.
Running online casinos is not for the hobbyist, and it shouldn't be an exercise in fleecing sheeples. And it is definitely a tougher business than most people expect.
Here is a partial list:
GR88
Go Lucky
Plaza Win
Maxino
Lucky Spins
Major Tom
MB24
PlayBet24
Real Deal Bet
Biggest Disappointment Historical Awards
Biggest Disappointment of 2014 – US Market
Biggest Disappointment of 2013 – US Corporate Arrogance and Naivety
Biggest Disappointment of 2012 – Betfair/888.com
Biggest Disappointment of 2011 – Betfair/GRA
Biggest Disappointment of 2010 – HR 2267, US Market, Rival Gaming, Top Gaming
Biggest Disappointment of 2009 – Microgaming, CAP Spring Break, Rushmore Group
Biggest Disappointment of 2008 – Malta's LGA, White Label Casino Operators, Microgaming
Biggest Disappointment of 2007 – Watching US players being thrown to the wolves
Biggest Disappointment of 2006 – Unlawful Internet Gambling Enforcement Act
Biggest Disappointment of 2005 – "Abused" Casino Operators (again)
Biggest Disappointment of 2004 – "Abused" Casino Operators
Biggest Disappointment of 2003 – Truegambler's Cheating Software report/Oddson Software
Evil Player Award of 2015
When people think about the evils of online gambling, the first thing that normally comes to mind is "Oh – those evil casinos – always ripping people off." Actually, this is a fallacy – a distortion of what is really happening. The fraudsters outnumber the bad casinos by a high margin. And it seems that Casinomeister is the focal point of fraudsters – douchebags who exploit our forum, thinking that they can blackmail casinos into caving to pay. Or they abuse our Pitch a Bitch service thinking we will find out and disclose how they got caught.
Most fraudsters are nitwits who make simple stupid mistakes like forgetting to_____________ when they ___________ or include ______________ in their __________ when they ________________. Are you beginning to get it?
2015 was no different than the past years – feel free to read the previous reports – and this year's award goes to our one and only potty mouth twit who was (or still is) a multi-account fraudster who tried to sneak under the radar several times in the forum. This is a player who has submitted at least two fraudulent PABs in 2010, and 2013, and was busted in these PABs by using different personas and other people's credit cards. He also has worked as an affiliate.
He has used the handles msblast, darkmdc, blast2k, twe2kk in the forum – it's the same person trying to pretend he is someone else. And when he gets caught out, he sends pleasantries like the following:
"you are a fucked butthole bryan, lie over lie you should ban your whole forum because ithinking many of many peoples have a wife wich is playing too casino totally idiotic rules you have
if you mean you can protect your forum, ou believe also on santa clause right
i will register in future again 

thank you"
If only these people would spend this much energy helping out underprivileged people in their community, or do some sort of helpful volunteer work, this world would be a much better place. Instead they chose to screw with me and become evil players.
Evil Player's Historical Awards:
Evil Player 2014 – HIGHIQ
Evil Player 2013 – Group award to scammers
Evil Player 2012 – Rrao
Evil Player 2011 – Gid88
Evil Player 2010 – Diamondale
Evil Player 2009 – Kildare
Evil Player 2008 – BigRounder72
Evil Player 2007 – Actoreddie
Evil Player 2006 – Group award to all fraudsters
Evil Player 2005 – NY05
Evil Player 2004 – Evil Stephan
Evil Player 2003 – Rainfall
Evil Player 2002 – Evil RhondaX
Forum Highlights of 2015
Casinomeister's Forum is one of the most insightful, innovative, helpful and entertaining forums in the online gaming industry – and probably as much on the entire planet.
Why? It is because of its diverse and dedicated members – that is a glaring fact. And I am grateful and duty-bound to thank everyone who makes it their go-to place of information, research, and merriment. If it weren't for the power of a community, I would be out there just talking to myself. Which isn't as bad as you might think since I crack up at my own jokes.
So here's a cyber "cheers" to our membership. Special Kudos for those members who care about this forum as much as I do. Everyone can tell who you are, and your presence is truly appreciated. And doubly special kudos for the moderators who assist me in the day-to-day meanderings. Thanks to all!
In Casinomeister's 17 year history, 2015 did not disappoint. We had our share of spam attacks, bootifications, wondrous intelligent allocutions, dramatic meltdowns, bitches and moans, legitimate complaints, jovial jocularities, intriguing insights and a mélange of other topics.
Here are just a sprinkling of some of 2015's highlights:
Meister Minions
This is probably one of the best new features of Casinomeister: Meister Minions. We have about 100 members who have joined, and these are members who gather data for us to use on the Accredited Casino pages like Mr. Green's Review page. Simmo created the script, and NeilW and Conker manage it.
---
Dunover's Casinomeister Slots Competition!
How awesome is it that Dunover comes up with his own contests? Totally! And it raised money for charity to boot! A big thumbs up for everyone who participated in that thread!
---
Mega Moolah Jackpot at LeoVegas is up to £13 Million!
But Jamie thought it was only at LeoVegas – kind of funny. 🙂 Kudos for Jamie for taking a good ribbing.
---
Videoslots presents Battle of Slots!
Here we have VideoSlots announcing its unrivaled Battle of Slots. Pretty awesome.
---
Virtual and Aces Revenue in the Reservation
After years of being in the Rogue Pit, the Virtual and Aces Revenue groups finally get listed in the "Reservation". They have now been there for a year, and most everything seems to be going ok.
---
The following thread should have received a Schadenfreude award: More Indictments for the Affactive Bunch
---
C2O – Casinomeister's 2nd Opinion – Official Thread is probably one of the most useful widgets for any online gambler. And it's a wonder why not more people use this. Using this widget in your browser you will know whether or not a casino is rogue, in the Reservation, or Accredited, or whatever status it is at Casinomeister.
---
The slow death of the online casino bonus Here is a frank discussion on why the standard online casino bonus should be put out of its misery. It's bad for players; it's bad for the industry.
---
Do you play with Signup Bonuses? (2015) Here is a poll initiated by Simmo! that shows 22% of our members take no bonuses – but 36% do regularly (369 votes).
---
What slot features do you hate?
Here is one for slot developers to read.
---
Complaints – Bonus Issues
This year they really piled up – some casinos went as far as implementing draconian terms like "cannot cash out more than six times your initial deposit" on SUBs, and other problematic promotional problems.
---
And of course there were the Non-Bonus Complaints like Gala – the rogue that never was which caused Gala Casino to be removed from the Accredited Section, briefly rogued, and then placed in the Grey Zone.
---
Everymatrix had it's share of complaints with its inept handling players who had self excluded.
---
Or the guy who won $85,000 (or so he claimed) at Winward casino, and then played it back while waiting for our forum members to assist him in getting paid: Life changing win at Winward Casino!. He had two forum accounts, so who knows what he was up to.
---
Anyone remember casinos using stolen games? NetEnt and/or Novomatic
Here is a running list of what seems to be a common occurrence with a number of casinos coming out of Eastern Europe or the former Soviet block.
---
Warning about spin empire.com
Pretty much a damn good reason why one should never take a bonus – especially from this lot.
---
The Webmaster's Corner had its share of issues – to include rogue affiliate programs, stupid affiliate programs, and content thieves.
---
And then there is always the Meister's Attic. Everything from jokes and Computers and Internet geekland topolitical rants.
---
And who can forget Screenshots-O-Rama – one of the most popular hangouts for our online gambling enthusiasts.
---
If you are not a member, why not? You are missing out on a lot of interaction with some very cool people – and a few lunatics as well. You can register here.
I am grateful for such a fantastic community. Thank you everyone.
Forum Highlights Historical Awards
Forum Highlights of 2014 – Both a crazyman's and a gambler's dream
Forum Highlights of 2013 – It was a wild year
Forum Highlights of 2012 – A whole bunch of stuff
Forum Highlight of 2011 – De-roguing Grand Privé, Questions on RTP, Casinos and Responsive Gambling
Forum Highlight of 2010 – A Poll that Made a Difference
Forum Highlight of 2009 – Software Provider Intervenes with Rogue Casino
Forum Highlight of 2008 – Cynthial and Swede gettin' hitched
Best Casino Representative of the Year 2015
This is a real tough one since we have quite a few representatives that go above the normal call of duty – answering questions, dealing with complaints, solving problems, and putting up with the occasional abuse from bad losers. With reps like Betat, Gia-GoWild, AndyB-MrGreen, CasinoBen, Igor82, and others in their league, it's really tough to make a decision. They all deserve praise – especially with some of the BS they have to put up with.
Mark_32Red, 32Red Plc's casino rep is the Best Casino Representative of the year. He's been a member since May 2008, has over a thousand posts, and has been thanked nearly 3000 Times in more than half of those posts. He can not only put out fires, but he enjoys bantering with the community at large, and in effect makes our community a better place.
Representing the Best Casino Group for a few years, plus the lauded 32Red, he does well under pressure when these properties are criticized. He can roll with the punches and comes out relatively unscathed and all the merrier. Cheerio.
He has posted a number of well thought out and popular exclusive promotions in our forum, and he deserves the praise he receives from scores of our members. Great job Mark! Keep up the good work.
Casino Representative Achievement Award
This is an award given to those casino representatives that have stuck it out through the thick and thin – and for a long time. Hats off to Wim, FortuneLounge, the operations manager for the Fortune Lounge Group who has been an outstanding representative for his group of casinos since 2003.
Wim has seen it all. He has encountered just about every type of complaint, fraudster, nutcase, and criticism over the past 13 years. And he has also received countless praises as well. He has been chuffed when the Fortune Lounge did well (awarded Best Casino Group of 2003), and he has had his share of face-palms when the FL group was removed two or three times from the accredited section for various screwups.
One thing for sure, he can always be depended on to do the right thing, and he has been instrumental in keeping the Fortune Lounge casinos in line. He is by far one of the best casino reps, and he seriously is due an achievement award.
Good going Wim!
Member Achievement Award of 2015
This is an award given to a member who has achieved an honorable mention during the annual Meister Awards. RE: who has made a considerable amount of dedication to the forum via interaction and longevity. We have a number of people who have been gracing our forum with their presence – good and bad.
This year let's give a toast to Vinylweatherman, one of the most outspoken and loquacious members of Casinomeister's forum. He joined in October 2004 – starting with his first post: a complaint about Casino Rewards <gasp!>:
"I have been given a 'special gift' as a valued customer, only to have it 'locked'. They say that losing £100 of my own money is not risking my own funds as I 'lost' the £100 bonus alongside it. It would seem support are unsure of the exact interpretation of their own terms, and encourage players to sign up to other group members with the beauty of having all their loyalty points in one account to use at any of the casino's. BUT, I won my £100 back with my second ever deposit (at Yukon Gold), and suddenly I'm no longer a 'valued customer', and they helpfully suggest I deposit more money, without claiming a bonus with it, and demonstrate risk (do they mean lose it all?). I did at least refrain from depositing at Golden Tiger, as I had by then spotted this thread, and their offer of a further 'extra' gift for depositing £500 during October 'disappeared', and no-one in support had heard of the offer!…"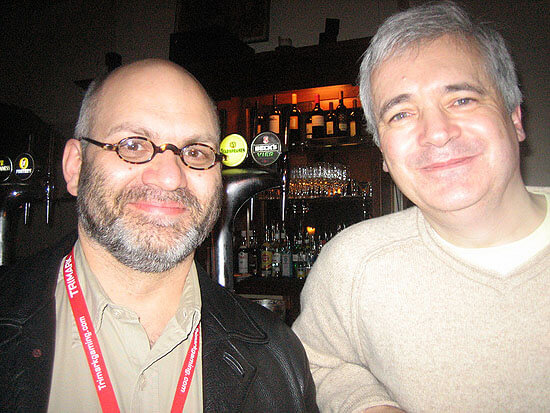 And that was only half of the post! The rest of the post is here: Casino Rewards Not bad for a newbie poster.
Fast forward to +13 years later, VWM has been thanked 11,112 times in over 5,800 posts, he has nearly 60,000 reputation posts, and has over 15,000 posts in total. The only person with more posts is me – (with over 20,000). And I've been here six years longer than VWM.
Known for his posts of protracted discourse, he's contributed loads of content to Casinomeister. He is always there to give members guidance, or to tell them how it is – especially how it is in the UK and its consumer protection laws, which seem to be a favorite topic of his.
So a cyber toast to Vinylweatherman – I'll make sure his glass is full every time I see him.
Most Annoying Forum Member of 2015
Each year we deal with several thousand members, most of whom are rational balanced people who can articulate whatever they are trying to say in sentences that either make sense – or they communicate in a way that gets their point across. But that said, there are those who are challenged by words and sentences. Some have a tough time engaging their brain cells before speaking…or writing.
The Most Annoying Forum Member award is reserved for these members – those who are just plain annoying.
kevinhopf is this year's recipient of this honor. He started posting about his problem (concerning not being paid a progressive win at Royal Vegas) in the wrong thread. He had hijacked a thread about Top Game Casinos with his problem.
Beside not following the advice from other members, he continued posting at a rapid rate (to include posting his email address) – at least twenty postings to include full chat sessions, terms and conditions of the casino in question, and regulations from the Malta Gaming Authority. All the while ignoring the forum rules that explicitly explain how to post complaints. He rejected the advice from members – and bid adieu to common sense and courtesy.
The moderators were notified about his posts and we cleaned up the mess that he had made. The posts were moved to his own thread: kevinhopf vs Royal Vegas. I also contacted the casino rep, Fortune Lounge, who looked into this immediately.
What had happened was the following: the player had won a $35,000 progressive, and during the cash out phase, he did not send in his ID docs that are required by the casino. So the funds were transferred from the payout queue and placed back into his account. Prior to this, the player was able to cash out $5000 before it was flagged.
Here was the player's reply.
"I have a casino rep clearly stating I had second 5000 dollar payment coming as per the 5000 per week rule I even request why I could not withdraw the 5000 any they stated to me that was because it was already sent so even going by this 5000 per week the least I was to receive was 5000 but yet according to the casino this was incorrect and this information was not known till the 23rd ..So what does this mean ? as I understand it the reps did not know what money was processed and not processed in regards to the amount of money had and neither did I according to them because according to my casino account all my money had already been withdrawn and was all ready processed. It was that I was in Dream Casino Land as all my money in my casino account under withdrawal said it was already PROCESSED yet I had A BUNCH OF MONEY FOCABLY REVERSED and the reps would not let me withdraw it even on the second week as per the 5000 per week rule. Now I thought all casino were scams because the casino I was dealing with had a good reputation now if that was the case everything became surreal as nothing was making sense or matching with my account withdrawals and money from no where was being put into my account. I was already paid 5000 and there was no amount shown as processed in my account as I didn't even have conformation on the payout being processed and I felt I was just lucky to even get that and also I new I still had another 5000 coming according to the casino reps, but I was not holding my breath. I had most of the conversations and screen shots just encase it turned out these online casinos were legit. It was just the other day I started to realise that the online casino might be legit and that the progressives came from microgaming and that there might be some legit online casinos. But such would only be true if this complaint actually gets resolved as everyone knows the whole story now."
After reading that, I was ready to defenestrate my computer.
And he kept going on and on. He was told that the only ones that would possibly be willing to look into this would either be eCOGRA or the MGA. Regardless, it was he who played back his winnings. He didn't want to hear it and kept going on. The thread was finally closed with the overall consensus from the membership that he erred by playing his funds back. No one forced him to do it. It was unfortunate, but that was the way it was.
He then started another thread entitled: Does 'the gamble' or 'the play' override the terms and conditions? which was a continuation of his complaint thread in disguise. He didn't want to hear again that we felt he was in the wrong. So that thread was closed.
He then started another: Do casinos abuse the accredited status?. Again, another diatribe – and it was then that we decided that he wasn't listening to us, nor was he following any of our forum policies and posting rules. My parting comment:
"Hi Kevin, 

You've overstayed your welcome. You have sent me pages of PMs that I just do not have the time to deal with since there are other projects that need my attention. Everything has been explained to you. Quit blaming other people for your mistakes. Good luck elsewhere with this. 

Adios and happy trails."
And that was that for that. And I hope his trails are happy – and that he is not as annoying in real life as he appeared in our forum.
Most Annoying Forum Member Historical Awards
Most Annoying Forum Member of 2014 – Johnnygotthebon, fishby5, bpb, Chillbill, hakapuku
Most Annoying Forum Member of 2013 – WWW420XE
Most Annoying Forum Member of 2012 – Lady Soitaire
Most Annoying Forum Member of 2011 – Year of the Trolls
Most Annoying Forum Member of 2010 – Group Award – Sore Losers
Most Annoying Forum Member of 2009 – JHV
Most Annoying Forum Member of 2008 – Group Award – Ass Clowns
Most Annoying Forum Member of 2007 – ThodorisK
Most Annoying Forum Member of 2006 – Thesmacker
Most Annoying Forum Member of 2005 – Bethug
Most Annoying Forum Member of 2004 – hahacasino
Stupidest Casino Trick of 2015
This year the tricks that some casino operators were implementing were faking certifications from certain governing or certifying entities. Take the case of Charles from CertifiedFairGambling.com. Turns out that some ex-clients of his were still flouting his certification of game fairness.
As he posted here in our forum:
"A former client, whom CFG no longer certifies, continues to make unlicensed and fraudulent use of the CFG logo, as if to imply that they still have their games and products certified by the CFG operation. They do not. 

A quick rundown on the history
* Repeated late payment of invoices
* Data last submitted for analysis was for play to end of August, 2015
* Last payment made for analysis to end of June, 2015
* Repeated requests to bring data and payments up to date ignored.
* Ultimatum date of 2015 December 21 for restoring normal operations ignored.
* A 14 day period from that date was allowed for removal of certification; that period has elapsed and the certificates remain up 

As such, services were severed on 2015 December 21, with a last certification date effective of end of August, 2015, for the following casinos: 

BetLion365.com
BetOWI.com
BitBet.com
PlayBlackjack.com
SportsBettingOnline.com 

Furthermore, a 6th URL (horseracebetting.com) was certified, but that URL now redirects to a different casino chain 

Based on payment history, complete radio silence, and willingness to fraudulently claim CFG accreditation, I would be extremely circumspect with any dealings with these casinos. 

My web designer is furiously working on a new section of CFG that will list casinos that are "actively rogue" with
claiming CFG accreditation. For now, if you see the CFG seal and wonder if it's legit? Go check out:
http://certifiedfairgambling.com/clients/"
More Tricks
There is also a thread in our forum that identifies casinos that are ripping off software from NetEnt, Novomatic (Greentube), and Playtech. It's unbelievable what some people will do for mooney.
Stupid Casino Tricks Historical Awards
Stupid Casino Trick of 2013 – Casino770
Stupid Casino Trick of 2012 – Crazy Luck and Casino Royal Club Casino
Stupid Casino Trick of 2011 – iButler
Stupid Casino Trick of 2010 – Jackpots Heaven
Stupid Casino Trick of 2009 – Heroes Casino
Stupid Casino Trick of 2008 – Ministering Angel Casino
Stupid Casino Trick of 2007 – Roccoscasino
Stupid Casino Trick of 2006 – Jackpot Factory
Stupid Casino Trick of 2005 – Gambling Federation/Golden Palace
Stupid Casino Trick of 2004 – Brandy Casino
Stupid Casino Trick of 2003 – 1cnp.com
Stupid Casino Trick of 2002 – Internet Gaming Council/BMLSports/1-online-internet-casino-gambling.com
Stupid Casino Trick of 2001 – Casinoxclub/Bringmeluck.com
Fan Mail of 2015
Every year I get crap loads of emails from people from all walks of life – most of it is just fine, some of is spammy, but sometimes it's not so good. I can't complain too much since this year really wasn't too bad. The fan mail from previous years could melt your eyeballs.
Anyway, this is just an example of some of the morons I deal with:
A guy gets banned for opening two accounts in our forum – blast2k was banned in our forum in 2014 for being a flaming troll (and a fraudster to boot). When he got caught opening another account (trolls just can't stay away – don't ya just love 'em?), we banned it right away. His response:
"you are a fucked butthole bryan, lie over lie you should ban your whole forum because ithinking many of many peoples have a wife wich is playing too casino totally idiotic rules you have 

if you mean you can protect your forum, ou believe also on santa clause right 

i will register in future again 

thank you 

janaserbo@web.de"
Oh joy.
Another person had difficulty filling out the registration form for our forum, so he sent me this:
"I didnt even get to play in ur Casino before i was band .Talk about a shitty thing to do to someone who went to the hassel of filling out ur forms .I will let my freinds and family know about yall and they will let their peirs no how yall are to have a great day from almost a member but maybe yall done me a faverite"
What??
And during the holiday season in 2015, I sent out a cheery PM from our forum, and the Grinch must be a member:
"go fuck ur self"
Oh, Merry Christmas to you too, buddy.
When people sign up at our forum, they fill out the registration form so we can tell they are real people. Here is one that looks like a troll. What do you think?
There is a new user, RICKYJAMO at Casinomeister's Online Casino and Poker Forum
To view their profile, go here:
https://www.casinomeister.com/forums/member.php?u=40308 

Email Address : rickyjamo@gmail.com
Birthday : October 10, 1909
Referrer: N/A
IP Address: 86.135.236.4 

About you: soft cunt who gambles on line. so fucking being ripped off by these 'regulated casinos!' Robbing greedy bastards dont even attempt to try and rob you with a bit of 'magic', they are blatant short sighted
contemptuous scum.
Location: Liverpool.
Sex: Male
How did you find Casinomeister?: google
Native Language: swearing in saxon mainly
Language skills: kleine bissen Deutch
Occupation: self employed LED Lighting Company
Interests: lose money to government sponsored crooks, apparently the elected few represent the public's best interests.
bollox.
Facebook user ID: fuck off
Best Casino IMHO: none- all of them influence the random outcome
Worst Casino: all of em. Their greed and their failure to even bother to entertain
Favorite Films: porn
What's the latest book you have read?: Conspiracy lover. Eyes r open. wikileaker Edward Snowden for example .
Filed in the trash bin – I could see where this was leading. No need for potty mouthed douchbags in the forum.
Fan Mail Historical Awards
Fan Mail of 2014 – frank.j.faber
Fan Mail of 2013 – Shamrock7s
Fan Mail of 2012 – boby's reply
Meltdown of 2011 – All TopGames Casinos are Down! DDos Attacks!!