NextGen Gaming Review
Verdict
Nextgen has always been one of my favorites. They were one of my first choices to choose to create the Casinomeister slot – which is still a really cool game even after being online for ten years. But besides this, they get some pretty good reviews in our forum. It's a shame that they have not tackled the video poker realm.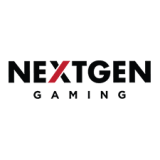 New South Wales, Australia (+offices in London)
UK, Malta and many more
1999
25
83
Nextgen Gaming was founded in 1999, and has produced a remarkable amount of Games since: they have more than 350 Slots, most of which are widespread throughout the world of Online Casinos – you can basically find them in any of the major operator's sites, facing the bulk of various European and Asian customers. Players from the the U.S. and the U.K. also have access to their many Games: at the time of writing, close to a 1000 operators are offering their Games, which is a very high number, in comparison to other providers. The team itself wasn't that big in the beginning, but apparently that was no obstacle. Of course, these days, their team has grown exponentially, and they are now also part of one of the (currently) largest co-ops of Software Providers and Gaming Companies, being the NYX platform (recently rebranded to SG Digital, after their latest merger with SG Gaming) so that means resources a plenty, in terms of staff, as well as financially.
Why the company seems to focus on Slots, is apparent: it's what most players want after all – at least according to their on-site info. But of course they do need to make them properly, or they wouldn't be as successful: and that is something they have been doing for nearly 2 decades now. The one thing that stands out, and which probably is the main reason for their large distribution (right from the start), is the fact that they make all their Games 'Platform Independent'. In fact, they may well have been the first to achieve this. Knowing their way around in various high tech 'back-end' environments, makes for one of their strong points, which has been utilized not only in their production of said Games, but also explains their achievements in the field of Consultation: these two combined have made the company pave its way towards success.
NextGen Gaming Games
As stated above, their software catalog consists purely out of Slots, and if you played a bunch of them, you'll have noticed they mostly have a very recognizable 'look and feel' about them. They also made several that stand out from the rest, and have proven to be very popular amongst the majority of players. Titles like 300 Shields, Medusa and Medusa 2 definitely have a following of their own, and have provided a great deal of winning screenshots, right here at the forums.
Another title that cannot be anything else than popular, is of course our very 'own' CasinoMeister Slot (which comes in both a 20 and 30 line version), and there are many, many more examples of Games that most of us now.
NextGen Games are available in more than 20 Currencies and Languages, and have above average sounds and graphics: a few of their titles are remarkably well animated, which may not be the most important factor, that players consider when picking a Slot, but it surely is a big + entertainment-wise. Some of their more unique concepts, would be the Double– and Superbet features, and their variant of the Respin feature. They also have a number of Classic-type Slots – with a twist – which definitely appeal to a large number of punters, such as Joker Jester, Joker 10.000 and Jackpot Jester 50.000.
Popular Games
Medusa
Merlin's Millions
Gorilla Go Wild
300 Shields
Casinomeister
Lightning Gems
Jackpot Jester 50.000
Foxin' Wins
Psycho
1 Can 2 Can
nextgen gaming casinos
Pros
Available in almost all Countries, Currencies and Languages

Large amount of Slots, accessible in over 750 Online Casinos

Platform Independent software

They created The Casinomeister Slot
Cons
Only Slots on offer (in today's multi-provider platform, not really a con, as there are many other provider who focus sheerly on making excellent Table games etc.)

Large amount of 'clones' and a very own look and feel about pretty much all of their Slots. (which is only a con when you don't particularly like them)