Meister Awards 2017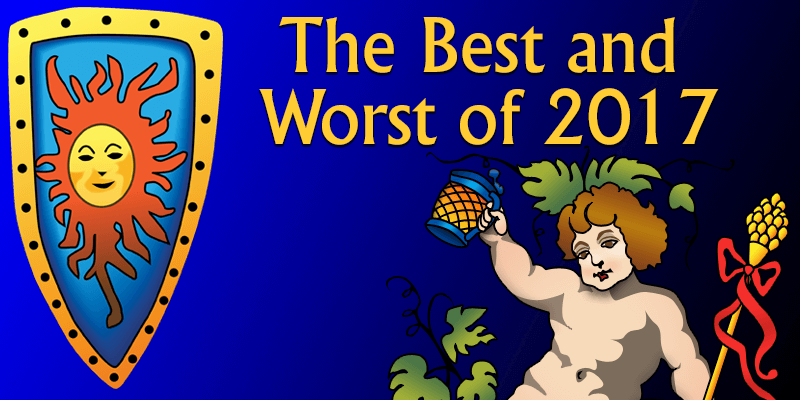 Best and Worst in Online Gambling for 2017
And as we enter 2018 – it's time to reflect on the past…
So it's time – another round of the Meister Awards – since 2001 we have been divvying them up amongst the worthy, and the worthless. Like over the past few years, some casinos are getting incredibly better – thanks to the desire of their staff to create a safe environment for players. It's heartening to know that there are loads of people who care about the player experience and want their players to get the best treatment imaginable. And of course, there are those who are there to bleed the players dry – treating like sheep – treating them like suckers. And as long as jurisdictions continue to force prohibitions, players will find themselves in dire straits – without common consumer protections. They will have to fend for themselves, or become empowered with knowledge from here and other awesome sites like Casinomeister.
Like 2016, 2017 proved to be chuck full of rogue activity. There were scandals, cheating software, and a myriad of crap being slung at the punter, and at the affiliate webmasters.
So – prepare yourself for the "only iGaming awards that matter"(like the band, get it?). Grab a beer, a hot cup o' java, or some sippin' whiskey – don your flack-vests and Kevlars (don't forget to secure those chinstraps). You're about to jump into the trenches of online gambling. Hoo-wah!
Drum roll please…
And the winners are…
---
Best Casino 2017
"Brilliant – innovative – and 100% focused on the needs of their players."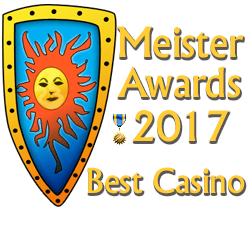 Last decade 32Red was running with the Best Casino torch – but it looks like this has been handed over to VideoSlots.
For the third year in a row they have picked up this accolade, and it looks like it's just going to continue. They seem non-stoppable.
The people behind Video Slots are focused – they have never lost sight of what the players want. From the start, they jumped into the game feet first – solid as a rock – nary a problem. They have been going strong since.
Packing in a massive entourage of slot games, they go beyond their peers with implementing custom software perks, and functions such as their exclusive slot tournaments and battle of the slots. Our forum is overflowing with reports from chuffed players exclaiming their awesome experiences with this group. The Casinomeister Advisory Group voted from a shortlist of Best Casinos and the response was overwhelming – VideoSlots #1. They got my vote too.
The folks at VideoSlots – they get it. They know players whims and desires because these guys were at one time players themselves (poker). What do players want? Deposit limits, loss limits, time out features, no reverse time.
And then there is the Battle of Slots – a truly original and innovative tournament where players can compete against one another just like you do in poker.
The response in our forum is amazing – if and when problems arise, they are snuffed out quickly. In 2017, we had over 420 complaints submitted through our PAB system (formal complaints), and only one was for VideoSlots, and it was because an account was closed temporarily for a security check. It resolved on its own. Kudos to their staff on that one.
Another prime focus is the swiftness of their payouts – payouts are within minutes. You can check the payout times by visiting their VideoSlots Review. At press time (January 26), their average payout time was to webwallets was under 20 minutes. Their customer service is above par. VideoSlots is simply the best past year.
They were the recipient of the Best Casino of 2016, 2015 and Best New Casino 2014 award, and they have been consistent in their dedication to the online community – specifically their players and their marketing partners.
So let's raise a toast to a job well done to everyone at VideoSlots.
How it's done: For the past 18 years, Casinomeister has presented the "Best Online Casino" award for casinos that are deemed simply the best. The choice is made by observing casinos and their interactions with players, affiliates, and the gaming community in general. Input from the gaming community is a major contributor to the decision making process. I put this decision more into the players' hands by short-listing the top casinos and putting it up to a vote by our moderators and Casinomeister's Casino Advisory Group – 30 of our most experienced and prolific forum members.
2017 shortlist:
32Red
Rizk
Royal Panda
Trada Casino
Videoslots .
Historical Best Casino Awards:Best Casino 2016 – Videoslots
Best Casino 2015 – Videoslots
Best Casino 2014 – Club World/Guts
Best Casino 2013 – 3Dice/32Red
Best Casino 2012 – 3Dice/32Red
Best Casino 2011 – 3Dice/32Red
Best Casino 2010 – 3Dice/32Red
Best Casino 2009- Club USA/32Red
Best Casino 2008 – Club USA/32Red
Best Casino 2007- 32Red
Best Casino 2006 – 32Red
Best Casino 2005 – 32Red
Best Casino 2004 – 32Red
Best Casino 2003 – 32Red
Best Casino 2002 – Intercasino
Best Casino 2001 – Kiwi Casino
Best Casino Group 2017
"A fantastic group of casinos"
Gaming Innovation Group: Once again it is the GiG group that has produced some of the best reviewed casinos in recent memory: Guts Casino, Rizk Casino, BetSpin and the recently launched HighRoller casino. They have had their ups and downs this year – especially when during some personnel transitions they lost track of our forum. But nevertheless – they got through that and turned things right around.
Their casinos consistently score +9 points in our rating system – reflecting the best properties. The GiG casinos offer a number of player safety features – some of which are difficult to find with their brethren. These guys are growing, and I hope that this next year will solidify their place as number one again.
Their brands:
Guts
Betspin
HighRoller
Rizk
Historical Best Group Awards:
Best Group 2016 – Gaming Innovation Group
Best Group 2015 – 32Red Plc
Best Group 2014 – 32Red Plc
Best Group 2013 – 32Red Plc/Club World Group
Best Group 2012 – Rank Interactive/Club World Group
Best Group 2011 – 32Red Plc/Club World Group
Best Group 2010 – 32Red Plc
Best Group 2009 – Club World Group
Best Group 2008 – Jackpot Factory
Best Group 2007 – Jackpot Factory
Best Group 2006 – Trident Entertainment Group
Best Group 2005 – Trident Entertainment Group
Best Group 2004 – Vegas Partner Group
Best Group 2003 – Fortune Lounge Group
Best Group 2002 – Trident Entertainment Group
Best Group 2001 – Sunny Group
Best New Casino 2017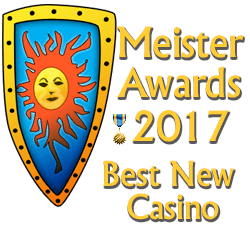 When Playojo launched in February 2017, the operators were pretty stoked since this casino has a relatively new concept – no bonuses – but you earn points. I was happy to bring them on board since their operator and affiliate manager are quite experienced having Drueckglueck and SlotsMagic under their belt. In fact, it was an excellent decision. They jumped into the Baptism by Fire with both feet, and the majority of members were quite pleased.
Their Baptism by fire went relatively unscathed, and Playojo was accredited in April 2017. Excellent score for a new casino – 9.1 – which was due mainly to the exceptionally fast payouts and no reverse times.
Praiseworthy comments have continued since then. Sure, there have been some hiccups and bumps, but their casino rep Krystal is there to assist. She is extremely personable and helpful when it comes to any issue that might pop up.
Great going Playojo! Kudos for a job well done.
Best New Casino Historical Awards
Best New Casino 2016 – Rizk Casino
Best New Casino 2015 – Slotsmillion Casino
Best New Casino 2014 – VideoSlots Casino
Best New Casino 2013 – Guts Casino
Best New Casino 2012 – Redbet Casino
Best New Casino 2011 – Jackpot Party
Best New Casino 2010 – High Noon Casino
Best New Casino 2009 – All Star Slots
Best New Casino 2008 – Red Flush Casino
Best New Casino 2007 – 3Dice Casino
Best New Casino 2006 – Club USA Casino
Best New Casino 2005 – Vegas Splendido
Best New Casino 2004 – Maple Casino
Best New Casino 2003 – No Candidate – they all sucked
Best New Casino 2002 – Spin Palace
Best Customer Service 2017
For the second year in a row,Trada Casino is right there at number one for best customer service. The fora are chock full of kudos to the support team. I have dealt with them first hand and can attest that they are at the top of their game. This says a lot about their approach and philosophy towards players' needs, and their dedication to the online gaming industry.
Trada Casino is setting an awesome precedent – and their competitors should check them out to see what they are up to. Scoring on average 9.6 – 9.8, not many casinos can manage that. We had over 420 submitted complaints via our PAB system (formal complaints) – zero complaints for Trada Casino (one fraudulent complaint – that doesn't count).
Trada Casino is a casino I am proud to list as an Accredited Casino at Casinomeister – 'nough said.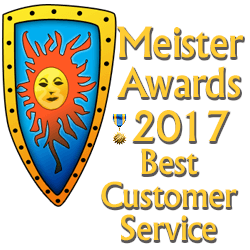 Best Customer Service Historical Awards
Best Customer Service Award 2016 – Trada
Best Customer Service Award 2015 – Betat
Best Customer Service Award 2014 – 32Red
Best Customer Service Award 2013 – 32Red
Best Customer Service Award 2012 – 32Red
Best Customer Service Award 2011 – 3Dice
Best Customer Service Award 2010 – 3Dice
Best Customer Service Award 2009 – 3Dice
Best Customer Service Award 2008 – 3Dice
Best Customer Service Award 2007 – Club World
Best Casino Manager 2017
"The Man with the Plan for VideoSlots"
I do not envy anyone who is recruited to manage players. I would last about 10 minutes before telling someone to eff off. And then I'd defenestrate something like my computer – or my boss.
"Casino Manager" is one of the most demanding jobs in the gaming industry. Players can be troublesome in the best of times – they are demanding, and sometimes lost and confused. Or just plain rude and abusive. Some players are mellow, but some have extremely high expectations. Many people who take on this job just can't hang.
Daniel from VideoSlots can hang in there. He is a delight to work with, and he is a non-stop workaholic. Players may post in our forum at the most wildest hour. And he ought to take credit for Videoslots having only one PAB this past year (out of 420 submitted) – and it was a simple case of an account being temporarily closed for a security check.
Alex! Give this guy a raise!
Great going Daniel!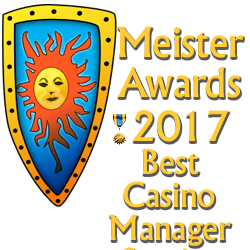 Best Casino Manager Historical Awards:
Best Manager of 2016 – Daniel – Videoslots
Best Manager of 2015 – Karolina – Club World Casinos
Best Manager of 2014 – Karolina – Club World Casinos
Best Manager of 2013 – Ben Clems – Guts Casino
Best Manager of 2012 – Redbet Andy – RedBet
Best Manager of 2011 – Pat Harrison – 32Red
Best Manager of 2010 – Pat Harrison – 32Red
Best Manager of 2009 – Enzo – 3Dice
Best Manager of 2008 – Pat Harrison – 32Red
Best Manager of 2007 – Pat Harrison – 32Red
Best Manager of 2006 – Emily Hanson – iNetBet
Best Manager of 2005 – Emily Hanson – iNetBet
Best Player Experience 2017
"Ask Me Anything About Slots"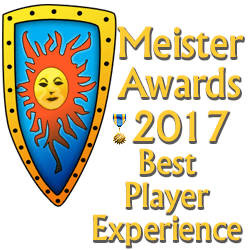 Normally, this describes a singular moment or experience that a player has that is pretty awesome – jackpot wins, or receiving unexpected life changing gifts or experiences via an outstanding online casino.
This year – it's a collective gift – I honestly feel that the best experience this year was via the thread "Ask me anything (about slots)!". Our members – to include slot players, poker players, affiliates, affiliate managers, casino operators, riff raff, and anyone else can find something of value here.
When this thread first appeared, I didn't read it. I figured, "Oh yeah. Another know-it-all who thinks he knows how slots work since he has played 20,000 spins at Immortal Romance." It was after the thread was building momentum that I checked it out, and yeah – the original poster is a know-it-all when it comes to slots. Trancemonkey is a slot developer from IGT who knows just about everything there is to be known about slots, and here he was answering questions from anyone about them.
I've been a member of CasinoMeister since 2013, but to be honest I signed up and then didn't use the site (I know, I'm bad!)

However, as someone who plays slots and has working in the Fruit Machine and Slots industry over the past 20 years as a producer/coder (although i haven't coded for 10 years!), i have a real passion for the games!

Therefore, I'd like to invite you all to ask me anything you want Fruit Machine / Slot machine related – I'll do my best to answer any questions you might have about maths design, games production, etc. that you might want to know, and dispel (or even support) any myths you may have and want to discuss.
And for 11 months and over 1000 replies, and 80,000 views, this thread is going strong with not only Trancemonkey, but other members who have behind-the-scene experience and expertise. Clearly this thread has improved the knowledge of our members and enhanced the quality of our forum. If you want to learn something about this industry, the players, or the games, c'mon down to Casinomeister's forum and have the best player experience.
Best Player Experience Historical Awards
Best Gaming Experience 2016 – Rizk Casino Experience
Best Gaming Experience 2014 – Pat Royal Flush with $100 bet
Best Player Experience 2013 – Legalized online gambling in the US
Best Player Experience 2012 – 32Red
Best Gaming Experience 2017
"Three years in a row – the gaming experience at Videoslots is still amazing"
Videoslots won this award last year and in 2015 – they continued to impress most everyone with their awesome dedication to the player experience.
Just a brief glance at their website shows that they are clued up in what a player wants – especially those players who are focused on video slot games. Navigating the site and finding specific games are a slothead's dream. It's simple to find games by software provider, type, or even popularity. They have over 2220 games from 70 providers to choose from.
Besides the intuitive site, they are focused on giving the best treatment to their players. Players control more than most any other casino:
Set deposit limit:
You can set how much you can deposit during any chosen period. When your specified limit has been reached, you will receive a message informing you that your deposit limit has been reached. At this point you won't be able to deposit any more until that specified time has lapsed.
Set loss limit:
You can set how much you can lose during any chosen period. When your limit has been reached, you'll receive a message stating that your loss limit has been reached and tough titty, you can't lose no more.
Set wager limit: You are able to set how much you can wager in any chosen period When this is reached, you'll receive a message stating that your wager limit has been reached an you won't be able to wager any more bets.
Set max bet protection limit per spin/bet This is a good one – set a max bet limit to protect yourself from accidentally placing a higher spin or bet wager than you intend to. There has been many cases of players playing certain bonuses and exceeding the bet size and negating their winnings.
Set time-out limit
You can set up nag screens that will tell you how many minutes you can play before your play time is interrupted.
Lock account X days
You can lock your account for x amount of days.
Self-exclusion
And you can bail out of the casino for a period of 6 months, 1 year, 2 years, 3 years or 5 years. During this period your account cannot be re-opened under any circumstance.
This is just plain awesome – and besides this, there are the VideoSlots tournaments. These are exclusive to Videoslots – they developed the software – and if you haven't tried it, you really need to.
This acts like your poker tourneys – you can set up your own, join freerolls – or pay to play. There is a chat feature just like in your poker tourneys – and it's absolutely marvelous. We had Battle of the Slots thread going on strong since October 2015.
All in all – the best gaming experience of 2017. Great going VideoSlots – keep up the good work.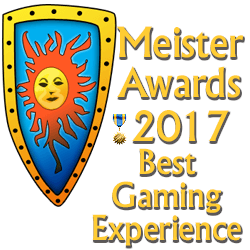 Best Gaming Experience Historical Awards
Best Gaming Experience 2016 – Videoslots
Best Gaming Experience 2015 – Videoslots
Best Gaming Experience 2014 – WMS
Best Gaming Experience 2013 – WMS
Best Gaming Experience 2012 – NetEnt
Best Games Award 2011 – Leander Games
Best Software Supplier Award 2011 – NetEnt
Best Games Award 2010 – 3Dice
Best Software Award 2010 – Microgaming
Best Software Award 2009 – Wagerworks
Best Software Award 2008 – Cryptologic
Best Software Award 2007 – Wagerworks
Best Software Award 2006 – Microgaming
Best Software Award 2005 – Microgaming
Best Software Experience 2017
"This year's review of the best games."
Best and worst Software releases of 2017
The forum members are the ones who tasked to decide on the best games of 2017, some of our members have been actively playing casino games online for over a decade – hell some for nearly two (feeling old over here).
From Dunover – Slotmeister:
The Year 2017 In Slots
2017 proved to be a revolutionary year in the new slots arena, not in the sense that the quantity of releases was noticeably different to other years, but that amongst the chaff there were a few new slots that were clearly going to be classics for years to come, always indicative of a year to remember!
Before we view the good, the bad and the downright ugly of 2017's new games you may recall that in 2016 Play'n Go took the Casinomeister Members' award for the best new game amid some controversy as their winning Book Of Dead game was ahem! a 'tribute' to Novomatic's Book Of Ra Deluxe. It did though have a clever twist: the RTP was slightly higher as unlike the Novo version the chosen scatter symbol in the free spins paid its own lines before the expanding pays. Play 'n Go had another good year with their cascading slots such as Moon Princess and Viking Runecraft supplementing their standard format slots like the popular Matsuri.
The major developers were pretty anonymous unfortunately, churning out numerous games generally considered mediocre at best. Their formula seems to be taking a couple of existing games and hashing the features together to form a hybrid, a classic example being Netent's dreadful Twin Spin 'Deluxe' which simply had a bigger grid, lower pays and blended that with the 'block pays' from The Legend Of Shangri-La. Oh dear. They did somewhat redeem themselves with the licensed Planet Of The Apes whereby they imaginatively used both the movies they had rights for by making two separate slots in one and those having different features!
Microgaming and IGT were totally anonymous with, to be frank, production-line dross and many 'clones' and this was reflected in their lack of votes by the members here with the only exception being The Phantom Of The Opera, a trademarked game. Playtech are a jolly good developer and have produced numerous anonymous Chinese-themed slots this year but are usually recognized for their usage of film themes and did a pretty decent job with The Matrix (The Matrix 2 is being released as we speak and could well figure in the 2018 poll).
The UKGC has made an effort in 2017 to clamp down on gambling which uses juvenile or cartoon subject matter and quite rightly too as some developers, especially those based in Sweden, have made quite heavy use of what I term 'Early Learning Centre Graphics'. Unfortunately some minor developers elsewhere in Europe which you probably won't see in your chosen casino have focussed on the other end of the spectrum and it's quite possible that your jaw would have dropped when viewing the 'Diktators' game earlier (scroll down for this one) in the year which features glowing examples of humanity such as Stalin and Hitler, or Spade Gaming's 'First Love' in which the Japanese schoolteacher appears to have arranged special extra-curricular activities for some of his female students! (scroll down for this one too).
Notwithstanding the madness above, we were introduced to Big Time Gaming's insanely volatile Bonanza slot earlier in the year. Never has a 'New Slot Announcement' thread turned into such a monster, or a new game caused such a furore. Bonanza has six random reel rows each spin which can be from 324 ways to a colossal 117,649 ways and cascades after winning symbols have been removed each spin. Not only does the base game have big potential returns but the fact no two spins will be the same in a session is actually superseded by the bonus round mechanic – the player gets 12 free games with the multiplier increasing once for every win or subsequent winning cascade. Given that the best 6-of-a-kind win is 50x stake and the mutliplier can exceed 30x or you can achieve say 162 ways of a symbol in one spin, there are some truly titanic pays possible. The base game is quite generous and will usually let you turn over a balance many times. There is a price to pay though! Those four scatters G-O-L-D required for the bonus appear on average about each 450 spins. With the game's variance this can mean it's usual to exceed 1000 spins for a feature, so much so that the hunt for the missing 'D' has become a standing joke amongst aficionados of the slot!
So there you have it – there was always going to be only one winner of Best New Slot 2017. They did release too a Wonderland-based game 'White Rabbit' with expanding reels in free games and usually this would have been a classic on its own, but the runner up was Danger! High Voltage in which we visit the Taco Bar for 4096-ways of mayhem with up to three 6x multiplying expanding wilds possible in the base game and Electric Six's track of the same name to accompany any scatter activity or free games. The player chooses from two free spins games with huge potential, one with sticky wilds on the centre four reels and the other with a stacked wild 'ladder' which will multiply any winning ways from 11 to 66x when landing! Unsurprisingly, this slot was the 2017 runner-up.
Big Time Gaming released only three slots, a paltry amount compared to the big major developers and absolutely cleaned up the votes – in fact they were so dominant it was nearly a whitewash for the rest. It's a damning indictment of the big names churning out quantity over quality, lazy cobbling together of existing game mechanics and tired old features. Love 'em or hate 'em, the BTG slots proved to be masterpieces of imagination, thinking outside of the box and complex math models. The graphics are polished and eye-catching, so much so that they felt they could get away with such a dreadful and hysterical banjo player in the background soundtrack of Bonanza!
I would be pleasantly shocked if the forthcoming year produces just ONE slot as notable as the two BTG games above, but be aware BTG are working on a new release so we may yet be surprised – who knows? These slots may just have given the bigger developers a big shake to wake them from their slumber: I would certainly hope so in order to inspire a great slotting 2018 for all of us!
So the voting began here: Best New Slot of 2017 Your Votes! and ended here: Your Slot of 2017!! Results
Winner: BONANZA (Big Time Gaming)
Runner-up: Danger High Voltage (Big Time Gaming)
Third Place: Moon Princess (Play'n Go,) [Editor's note: FFS!]
Fourth: = Viking Runecraft (Play'n Go) 531512234 ** 26
Fourth: = Reactoonz (Play'n Go) 3521555 **** 26
Sixth: Jungle Spirit (Netent) 251432134 * 25
Seventh: White Rabbit (Big Time Gaming) 311221511111 * 20
Eight: Pink Elephants (Thunderkick) PINK ELEPHANTS 251521 ** 16
Ninth: Flame Busters (Thunderkick) 344 11
Tenth: = Buffalo Blitz (Playtech) 35 * 8
Tenth: = Codex (Leander) 44 8
With the "Tossers" award – the three worst games:
Emoji Planet (Netent) [Editor's note: agreed]
Pink Elephants (Thunderkick)
Twin Spin Deluxe (Netent)
Some interesting facts!
*Bonanza won not only on most points, but also most first choices and most overall choices in members' top 5.
*BTG had the runner-up too and overall had 176 points for just 3 slots in the poll, nearly 59 points per slot which is almost double the points of the third-placed slot Moon Princess at 31.
*After BTG, Play'n Go had the most votes of any developer.
*pro-rata to games released, Microgaming had the worst average score per slot at just over 1 for each of their games released – 58 LESS per game than BTG!
*Microgaming had an incredible 7 entries in the TOSSER list of 21 games, an execrable 1/3 of voters picked a MG slot as their worst of the year. This developer has lost its way, big time!
*Netent had 5 TOSSERS and like the above proves that quantity of releases is no substitute for quality.
*Playtech had just 2 mentions despite numerous slots being released. Perhaps if they weren't associated with so many rogue casinos, they'd have more product awareness amongst players.
*Nextgen released many slots and never had a TOSSER or a choice from anybody – very anonymous!
This poll merely cements my opinion that the 'big' developers like Netent, MG, IGT and Playtech have become fat, bloated and lazy, just lounging about emitting the odd fart here and there.
---
Thank you Dunover!
And for me – I've chosen a couple of slots for "I can't believe it's live" slot categories: First Love – really, this is strictly for pervs. Warning +18.
Full conversation here
And Betsense which has some of the most bizarre slots out there to include Dictator! I wonder if this is available in Germany. Sheesh!
Full thread is here: More shocking and Bizarre Slots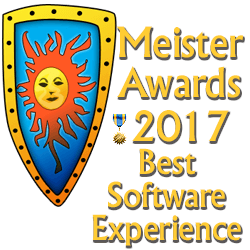 Best Software Experience Historical Awards
Best iGaming Software Experience 2016 -Play N Go
Best iGaming Experience 2015 – NetEnt
Best Gaming Experience 2014 – WMS
Best Gaming Experience 2013 – WMS
Best Gaming Experience 2012 – NetEnt
Best Games Award 2011 – Leander Games
Best Software Supplier Award 2011 – NetEnt
Best Games Award 2010 – 3Dice
Best Software Award 2010 – Microgaming
Best Software Award 2009 – Wagerworks
Best Software Award 2008 – Cryptologic
Best Software Award 2007 – Wagerworks
Best Software Award 2006 – Microgaming
Best Software Award 2005 – Microgaming
Most Awesome Screenshot 2017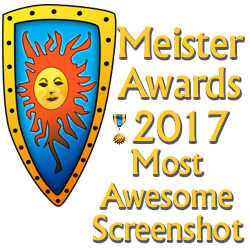 Each year, there are literally several thousand screenshots uploaded by our members in our forum. At the moment, there are over 50,000 uploaded attachments – most of these are winner screenshots – some great – and sometimes mind blowing – like this one.
brickharbor uploaded a screenshot (after being prodded by Dunover) from a Casumo win on of Big Time Gaming's "Queen of Riches". £ 19,531 win off of a £ 1 bet. You can check out the original post here: Hyper wins screenshots.
Great going brickharbor! I hope you didn't play your winnings back!
Historical Most Awesome Screenshot of the year
Awesome Screenshot of 2016 – Dead or Alive on CasinoHeroes
Awesome Screenshot of 2015 – Dead or Alive
Awesome Screenshot of 2014 – Pat Royal
Best Affiliate Program 2017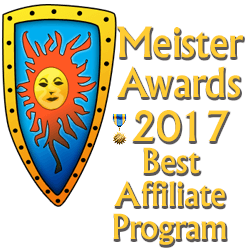 Alea Affiliates shone through this year with SlotsMillion and their newest acquisition LadyLucks.co.uk a UK facing brand.
Alea Affiliates is the rebranded Affiliate Republik – which was the recipient of the Best Affiliate Program 2013 They still have it together. They have an excellent brand to market – Slotsmillion, which rarely if ever gets any complaints from players – and Alea is on top of their game when dealing with affiliates.
The backend of their program tops most of the programs out there. Their proprietary software is intuitive – the reporting is broken down so that you are able to see where the marketing costs are for the players. Most affiliate program software really doesn't do this all that well. Alea Affiliates has a high profile at most conferences, and are really awesome people to work with.
Great going Alea Affiliates!
Honorable mention
Legend Affiliates brought forth CasinoMax and Jackpot Cherry from out of the ashes of the Club World Group – like a phoenix, reborn with the same management team and the same dedication to its affiliates. Most of us were taken aback by the collapse of Affiliate Edge last winter – but we anticipated the return of the awesomeness that we knew for over a decade. These are some of the hardest working folks – and are truly deserving of this accolade. Martyn Beacon, affiliate team leader, is one of the best in the business. He is popular amongst most affiliate webmasters, and has one of the best reputations in the business.
Their backend is powered by MyAffiliates – and is easy to maneuver – navigation of data and media content is intuitive. And I mentioned earlier, guided by ethical and upstanding management.
Best Affililiate Program Historical Awards
Best Affiliate Program of 2016 – TTRPartners
Best Affiliate Program of 2015 – AffiliateEdge
Best Affiliate Program of 2014 – Affiliate Edge
Best Affiliate Program of 2013 – AffiliateRepublik
Best Affiliate Program of 2012 – Referback
Best Affiliate Program of 2011 – Affiliate Edge
Best Affiliate Program of 2010 – Affiliate Edge
Best Affiliate Program of 2009 – Referback
Best Affiliate Program of 2008 – Brightshare
Best Affiliate Program of 2007 – Brightshare
Best Affiliate Program of 2006 – Partnerlogic
Best Affiliate Program of 2005 – 32Red Affiliates
Best Affiliate Program of 2004 – Wagershare
Best Affiliate Program of 2003 – Wagershare
Ted Loh Humanitarian Award 2017
In 2010, we lost a true friend. Ted Loh was not only my webmaster buddy, he was a pioneer in the online gaming industry. He was also a person who always made himself available to lend a hand – to anyone. You needed help? Just ask Ted.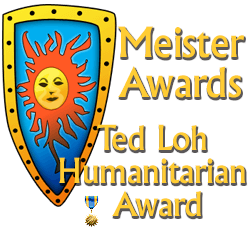 Ted was instrumental with assisting us to raise $111,000 via Casinomeister for the Casinomeister/Got2Bet 2005 Tsunami relief fund. He lived in Bangkok and was deeply involved assisting those affected – reuniting or identify the bodies of their loved ones via his Thailand themed websites. I think it's only befitting to venerate his memory and efforts by honoring those who are determined to do the same sort of thing.
---
This year's Ted Loh Humanitarian Award goes to an industry pioneer who clearly has made a difference in so many people's lives. Sue Schneider is someone that I personally admire and respect. Here is her bio from SueSchneider.com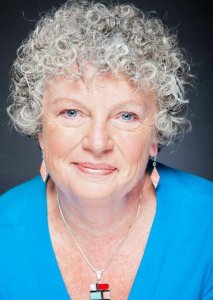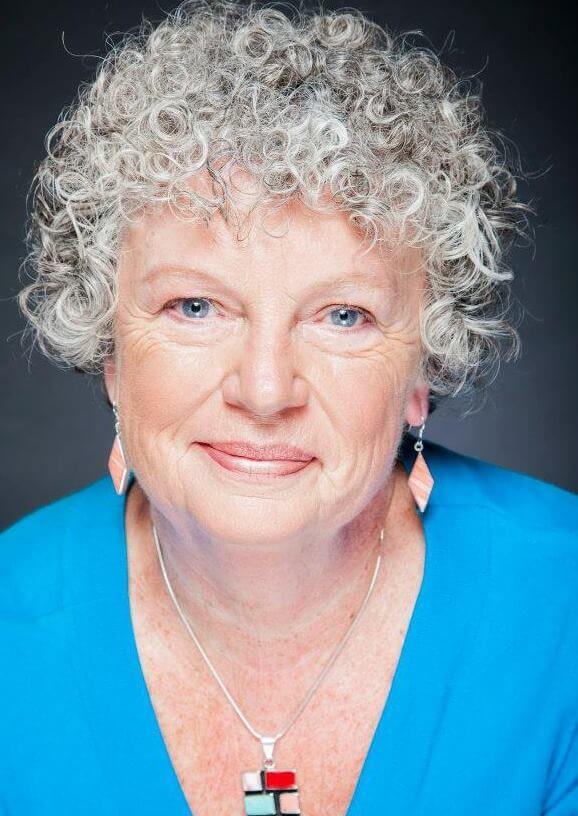 Sue Schneider, Consultant
Sue Schneider is one of the world's leading experts on the internet gaming industry which she began monitoring in 1995. Starting as an owner of leading gaming consumer portal from '95-'99, she then launched River City Group, which produced the largest i-gaming events in the world as well as key industry trade publications, such as iGamingNews.com and the Internet Gambling Report. In July, '06, River City Group was purchased by Clarion Events, one of the UK's largest event producers and Schneider remained as CEO/Americas there until July '08. She remains the principal of www.egamingbrokerage.com and consults on a variety of other independent projects in the industry. Schneider was a founder and served as Chairman of the Interactive Gaming Council (IGC), a trade association, from its inception in 1996 until 2004. She is a frequent speaker at international gaming conferences and has testified to both the US Senate, the US House of Representatives as well as the National Gambling Impact Study Commission in that country.
In 2009, I thought she was retiring from the industry after Clarion Events was taking over the events. There was even a party/roast for her in London prior to the ICE: London ICE trip 2009. Fortunately, she is still very much involved not only with the online gaming industry. It is always a pleasure to run into her and chat. But what is astounding is what she tackles while not attending these conferences.
For years, she's been a Red Cross volunteer – and she was part of the disaster relief in Houston after Hurricane Harvey hit this year. She spent several weeks there helping families in the shelters to cope with losing everything they had. These floods wiped out so many communities.
And then there was Hurricane Irma which absolutely flattened and completely destroyed much of the Caribbean. On her own, she went to Barbuda to help with recovery from this destruction. She went on to Antigua to assist as well. You see, the online gaming industry owes so much to these Caribbean nations. Most of the companies that started off in the early days of online gaming were based on these islands, and their employees and their families were affected in a bad way. Sue used her contacts and connections to get things done. Sue's efforts will not be forgotten here.
Besides these travels, Sue raises money for the St. Jude Children's Hospital by getting people to sponsor her walking in the St. Jude Memphis Marathon. From what I have been told, she has raised $6240 for St. Jude's. And there are the small hometown charities and events she attends. One of which is Dress For Success which is an organization that strives to "empower women to achieve economic independence by providing a network of support, professional attire and the development tools to help women thrive in work and in life."
I admire people like Sue. If more people were like her, this planet would be a much better place. Ted would have been chuffed to acknowledge Sue for what she does, and proud to call Sue a friend.
I know I am.
The Phoenix Award 2017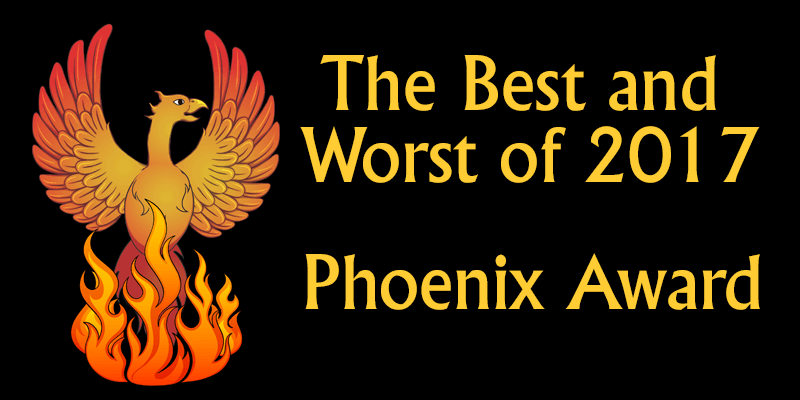 "From semi-dodginess to something much better"
The Phoenix Award is given to those persons or entities that have arisen from the ashes. In other words, something was broke and they fixed it in a big way.
This year the award goes to Casino Extreme – which was in and out of the Rogue and Not recommended sections for years. Casino Extreme's roots go back to the cowboy days of online gaming – being run by a mysterious Mr. X. – who obviously – was rather coy and elusive. And in the early 2000's, Casino Extreme was just another Costa Rican slip shot joint that caused a number of issues in and out of our forum.
But as the years went by, there was a change of operations and the complaints stopped. In fact, this past year is the polar opposite of the wild west days of 2002. There are quite a few folks in our forum who are posting about their positive experiences at CasinoExtreme – to include instant payouts. They also have a forum rep who seems to be pretty active.
So good going Casino Extreme. Keep up the good work!
The Phoenix Historical Awards
Phoenix Award BGO Gaming
Phoenix Award Malta Gaming Authority
Phoenix Award – CAP – Casino Affiliate Programs
Phoenix Award – Kahnawake Gaming Commission
Worst Casino 2017
"You're gonna get burned…"
Burnbet – besides winning the accolades of stupidest named casino – Burnbet is the worst casino of the year 2017. Besides running 2winpower software which has cheating unlicensed games stolen from Novomatic, NetEnt and Microgaming – and besides their non-payment of winnings to a myriad of players, and besides taking bets from players in the UK without a proper UKGC license, these guys send death threats to people who report on their misdeeds.
It was reported by LatestCasinoBonuses in July 2017 that Burnbet was burning players. Yikes!! They reported on their findings that Burnbet was using pirated software – and we went ahead and did our own investigation just to corroborate what the folks at LCB had found. Yep – fake games.
They also went about threatening some of our competitors with death threats. What a-holes. It's pretty sad when it is a fact that casinos will make a profit by using properly licensed software, and practicing accepted ethical business standards. The folks at BurnBet feel that they need to cheat in order to win. Worst Casino of the Year 2017.
---
Worst Casino of 2017 Runner up
Winner.com for their unethical rogue terms and conditions – entrapping "winners" of progressive jackpots by paying them less than 10,000 Euros per month. If you win a progressive jackpot of several millions, you don't want to win it at Winner.com because they will take decades to pay.
These snakes in the grass hope that players don't read their terms and fall victim to this scam. Most big winners play their winnings back – so the only winner here is the casino.
And it's pretty sad that nothing has been done about this. Licensing jurisdictions don't give a hoot. Neither does Playtech – a publicly traded company – who in fact have told me personally that they were not interested in dealing with this. And then there are the affiliates who pedal these rogue outfits. Scammers who are indulging in the scam.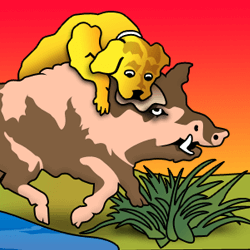 Historical Worst Casino Awards
Worst Casino 2016 – Euromoon/Pamper Casino
Worst Casino 2015 – Casino4live
Worst Casino 2014 – SlotoBank
Worst Casino 2013 – rey8.com/Planet Kings
Worst Casino 2012 – Casino770
Worst Casino 2011 – Grand Duke Casino/Class1Casino
Worst Casino 2010 – BeTheDealer
Worst Casino 2009 – Golden Lounge (pre-32Red)/Strykke Casino
Worst Casino 2008 – Gold Betting/Golden Casino
Worst Casino 2007 – Cirrus Casino
Worst Casino 2006 – African Palace/Indio Casino
Worst Casino 2005 – Joyland Casino
Worst Casino 2004 – 1x2casino
Worst Casino 2003 – Black Widow
Worst Casino Group 2017
"they'rrrre here…again"
Welcome back to the club!! We thought they wouldn't be back – but they'rrrre here. Virtual Casino Group: aka Gambling Wages, aka Ace Revenue Casinos – they have been in and out of the rogue pit for the past 18 years or so. They have also been the recopient of the Worst Casino Group not once, not twice, but three times.
And this is the fourth time they have been bestowed this coveted award. Congrats all around!
The last time we were dealing with them was a couple of years ago when they had finally gotten their shit together, and yeah – they really did get it together. I even had the honor of visiting their offices in Costa Rica, and I was rather impressed at how well organized their managers and operations were at that time. But then….
…They changed hands and moved their operations to the Czech Republic – to include their support, and it all went to hell in a flaming hell basket. They royally screwed up. Payments were jerked around, the right hand had no idea what the left hand was doing – gone were the managers that had gotten this beast back on its feet. The casino operation – which governs a massive brood of US facing RTG casinos – just collapsed unto itself into a pile of roguish woe. Support could not keep up with the complaints, and as a result the players were just pretty much left out in the cold. It has been a roller coaster ride for the past 18 years, and now we are at full stop – hanging upside down in a corkscrew roll.
What a shame because there was a crapload of work that got flushed down the crapper.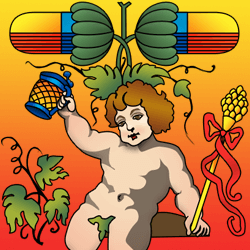 Historical Worst Casino group Awards:
Worst Group 2016 – Affpower
Worst Group 2015 – Curgam Group
Worst Group 2014 – Revenue Jet
Worst Group 2013 – Affactive Group
Worst Group 2012 – Rushmore Group
Worst Group 2011– Affactive Group
Worst Group 2010– Affactive Group
Worst Group 2009 – Mighty Slots Group
Worst Group 2008– The Virtual Casino Group
Worst Group 2007 – The Virtual Casino Group
Worst Group 2006 – Sunny Group
Worst Group 2005 – Windows Casino Group
Worst Group 2004 – Popular Casino Group
Worst Group 2003 – Wager21 Group
Worst Group 2002 – Virtual Casino Group
Worst Group 2001 – Vegas Strip Group
Worst Customer Service 2017
"From Russia – with love"
And the winner is…1xBet. They can do high fives in the hallway for this one.
We received a complaint last year where a player's account had been locked after a withdrawal request
The casino had then requested heaps of documents and the player had fulfilled all those requests, twice. Finally, the casino demanded that the player send paper copies of notarized documents to casino's mailbox address in Russia. The player did so…but – as it turned out the documents could not be delivered.
We thought that perhaps something went wrong with the delivery. But the player did his homework and found another player that had gone through exactly the same thing, including the same no-go getting the docs delivered to that address in Russia.
We posted a warning in our forum since this was sounding way too dodgy. And this problem never went away. From Max Drayman our PAB manager:
The casino has a bad habit of saying "we don't like the player's documents, they must send notarized copies to Russia by post."

Given the cost of getting documents notarized + the apparent problems the casino has keeping a valid postal address + the unreliability of the Russian postal service this effectively means the casino is blowing the players off: the chances of them actually receiving the documents AND processing them AND accepting them AND paying the player is so close to nil that the whole effort is pretty much a big, expensive boondoggle. It looks a lot like the casino is just throwing up enough barriers to the players that they'll give up and walk away.
They are also a joint recipient with "Tangled Web We Weave" award – their sister site sent shills to our forum – and man, did they screw up. You can read about that there.
Worst Customer Service Historical Awards
Worst Customer Service Award 2016 – CasinoCashPalace.com
Worst Customer Service Award 2015 – Paradisewin
Worst Customer Service Award 2014 – SlotoBank Casino
Worst Customer Service Award 2013 – Dendera Casino
Worst Customer Service Award 2012 – Casino770
Worst Customer Service Award 2011 – SlotMadness
Worst Customer Service Award 2010 – Supreme Play/21Grand Casino
Worst Customer Service Award 2009 – TopGaming customer service
Worst Customer Service Award 2008 – Plumgaming.com
Worst Customer Service Award 2007 – Bingoisus.com
Worst Casino Manager 2017
"MrRinGO CasinoNO is a NOGO"
Besides having one of the stupidest names for a casino, (awarded in 2016) MrRingo has the most inept managers. Well, I should say had since they are no more.
They were failing to meet the demands from players, like paying them – so Vortran issued a warning which snowballed into a full rogue listing. Then Max chimed in:
I suspect these guys are having real trouble getting their shit together. Perhaps it's come as a shock to them that players actually want to be paid and/or are not stupid as fence-posts when it comes to getting dicked around on bonuses and reading Terms.

On a recent complaint the rep came back and said "we want to help settle this, a manager needs to look into it." Fine, sounds good. Nothing happened.

Later someone came forward and said "I want to be the forum rep for our casino … set that up for me and let me know the details." I pointed them to the forum registration page and told them to let us know once they'd created their account, etc. Nothing happened.

You have to be especially confused to think that shit like that is going to impress anyone. Needless to say, I was unimpressed, hence the Warning: Mr. Ringo : repeated non-payments issues and AWOL Support
They were rogued in April – and in August the MGA revoked their gaming license. The site is still live, but has configuration errors. And I'm sure their managers are still around – some of the worst in the business. I wonder where they will turn up next.
Worst Manager Historical Awards
Worst Manager of 2016 – BetSocial/TotalESoft
Worst Manager of 2015 – Casino4live
Worst Manager of 2014 – Slotobank
Worst Manager of 2013 – Group Award
Worst Manager of 2012 – Crazy Luck Casino
Worst Manager of 2011 – Offsitebet
Worst Manager of 2010 – Blacklights Casino
Worst Manager of 2009 – Heroes Casino
Worst Manager of 2008 – Jonwood Poker
Worst Manager of 2007 – Virtual Danny
Worst Manager of 2006 – Virtual Casino Group Award
Worst Manager of 2005 – Crown Vegas
Worst Manager of 2004 – Largo Casino
Worst Manager of 2003 – (runner up) Crystal Palace
Worst Player Experience 2017
"Auditing the audits of the KYC audits – please wait."
Dead or Alive is one of the most volatile and popular slot game out there, and imaging how you would feel placing a £18 bet and winning over £38k. Elated? Ecstatic? Totally freaking out? Well great jubilation was short-lived when member Pug234 won this amount at EuroVikingCasino.com. He started a thread here: £38k Dead or Alive Win: will I get paid?. His already verified account went into lockdown mode while the casino re-audited his account.
From the casino:
Your account (and all Nektan Casino accounts associated to you) has been suspended pending an EDD (Enhanced Due Diligence) review
Even so, they bragged about the win here: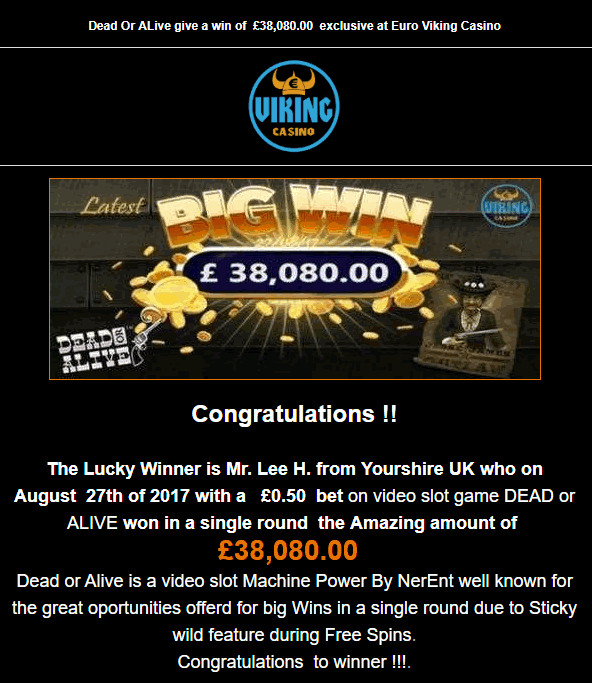 Which was wrong, by the way – it was an £18 bet – not .50 pence.
After several weeks – even though the casino was still touting his win, he was sent another email. Poorly written – full of grammar and punctuation errors. Side note: if you are going to target the English speaking market, get some native speakers to help out. This is an example of a horribly written letter:
The review of your accounts is still ongoing.

We cannot disclose the reason as to the delay as we would be jeopardising our Money Laundering, Terrorist Financing and Transfer of Funds responsibilities.

We will require a further 28 days, we will advise you of the outcome by the 9th October(admin note: wrong date since this was sent around the 12th of October). During such time your accounts will remain suspended and you will have no access.

Any pending withdrawals you may have had on your accounts have been cancelled by us and the funds returned to your account balances. Details of the accounts are as follow: …
It then just detailed the money in his accounts. No warm and fuzzy feeling here. This player was fearing that there was a team of people trying to find a reason not to pay him. The due diligence had already been made – and no audit of a game's software takes weeks – if this is the problem that the casino suspects. But of course, the casino remained as secretive as humanely possible.
And then days later:
"Due to an internal audit a large number of randomly selected players' accounts were selected for immediate review. Due to the volume of player accounts requiring review the timescale of 28 days which was given for us to complete this task has not been sufficient and we are still reviewing accounts identified in this audit.
Now he's randomly selected for an "immediate review".
So after waiting a few more days the player contacted the UKGC – which told him that they weren't getting involved with player issues, but they were concerned why the player was being reaudited after meeting all requirements to include KYC requirements, so they asked him to forward their email to Nektan.
And guess what? 40 minutes later he received a reply from the casino stating that his review had been completed and payments would be made.
Piss poor treatment of players is common with rinky-dink outfits – especially ones that are white label casinos that outsource most of their staff and know-how: the ability to know how to treat ones' players.
Obviously, EuroVikingCasino.com is just another mill generated white label money suck. These are the casinos that give the industry a bad name.
Worst Player Experience Historical Awards
Worst Player Experience 2016 – Smartlive/Everymatrix
Worst Player Experience 2015 – Everymatrix
Worst Player Experience 2014 – "irregular playing" accusations
Worst Player Experience 2013 – iovation – support blackhole
Worst Player Experience 2012 – Losing your faith in the gaming industry – Purple Lounge debacle
Worst Player Experience 2011 – US Players (again)
Worst Player Experience 2010 – US Players
Worst Player Experience 2009 – Joyland Casino
Worst Player Experience 2008 – Absolute Poker/Ultimatebet
Worst Player Experience 2007 – HippoJo/Absolute Poker
Worst Player Experience 2006 – Crystal Palace Casino – Club Player Casino
Worst Player Experience 2005 – Royal Dutch Casino
Worst Player Experience 2004 – Hamptons Casino vs the Pirate
Worst Player Experience 2003 – Black Widow Casino
Worst Player Experience 2002 – Fortyplus Casino
Worst Player Experience 2001 – Arcada Casino
Worst Affiliate Experience 2017
"Detagging players and closing accounts of webmaster's widows"
This year was probably one of the worst years yet. Affiliate Edge can take the blame for most of the grief. Once an outstanding award winning affiliate program (not to mention their line of fantastic casinos), they went full throttle, pedal to the metal into the dark side of unethical roguedom. In my nearly twenty years of dealing with rogue activity, this was probably the worst experience for all that I have witnessed.
Beside a change of operators, these people had no idea on how to operate a casino – much less an affiliate program. They needed advice. So who would you have brought on as an advisor? Personally, I would have brought on someone who had organizational experience from an upstanding award winning popular group. Who'd they pick? They chose some of the people behind AffPower – a known rogue operator who was caught using unauthorized unlicensed software (see worst casino group 2016).
And that was just the start.
Affiliates noticed a serious dip in their revenue in February. Why? Because the persons running the show decided they could make more money by detagging players from affiliate accounts. They also decided to change their terms and conditions forcing affiliates to promote their brands or face a reduction of affiliate revenue to 10%.
The worst is the following: They also cut the revenue to 10% (or zero because of the detagging) to webmasters who had died and their widows were receiving the benefits. That has got to be the most morally bankrupt dickish move I have seen in this industry. Taking he money from widows – and it wasn't like they would have missed that money.
These operators have no scruples. And when webmasters stand up to them asking them to just pay them what they are owed, they are hit by DDOS attacks (myself included). Coincidence? I think not. It's either that or these butthurt individuals start sending out lawyer letters. Really? Hop about paying people what you owe them.
They would not have much of a company if it is wasn't for Casinomeister and a few others who promoted them for years up to now. And yet, this is their gratitude: screw everyone, we want more money.
Awarded the Bag of Dicks award of 2017 – Affiliate Edge is poisoned. Anyone who values their reputation should bail from there.
---
Worst Affiliate Experience II
This past fall was a time for reckoning for many affiliates. It started with the closure of Sky Betting's AffiliateHub affiliate program. Skybetting gave affiliates a 28 day notice on September 4th that it was closing shop – a termination of an agreement. That would have made sense if Skybetting was shutting down, but they weren't. They were shutting off the affiliates from their "lifetime of the players'" revenue share. So much for a "partnership" – should be labeled a "dictatorship".
Why did they cut off their affiliates from their lifetime revenue? Well the reason they gave was this:
As you will be aware, the regulatory landscape in which the industry operates is developing and maturing and operators are experiencing increased obligations regarding their regulatory responsibilities and level of compliance. In order to continue to operate in a compliant manner, we feel that operating the Programme is no longer viable and that managing the output of affiliates presents a significant risk to our business from a regulatory perspective. It is for this reason that we have chosen to terminate the Programme.
So dealing with affiliates is determined to be a risk. Well that's all fine and dandy – there are many affiliates that are dodgy, or who rely on spam, or blackhat SEO in order to bring in players. But there are many hardworking affiliates who play by the book, honor terms and conditions and are 100% compliant with any jurisdictional regulation. Why shut off their accounts? Why not continue paying these affiliates for those players that had already been referred? Many of these affiliates are small time mom and pop entrepreneurs and AffiliateHub just cuts them off.
Please be advised that the Affiliate Hub portal, located at affiliatehub.skybet.com, will cease to be available from 2 October 2017 and all commission arrangements for all players will end at this point.
In my opinion, it was a money grab on Skybetting's part. They showed their true colors by tossing the affiliates into the rubbish bin, while continuing to profit from these affiliates' players. They could have chosen to do the right thing – but they didn't.
---

Worst Affiliate Experience III
Well, it was a "worst" experience for spammers targeting the UK market. LOL. This year marked the year when finally a licensing jurisdiction read the riot act to its licensees. All UKGC licensed casinos will be held accountable for the marketing behavior of their affiliates.
Unfortunately this caused a few programs to panic and send "closure" type statements to their affiliates – or to invoke crazy-town-like terms and conditions, but these were companies in panic mode. As soon as affiliates can confirm that their websites are compliant to the UKGC and ASA, then things should be good to go.
The bottom line it is for the protection of the player, and personally I feel that each webmaster should embrace these guidelines and regulations. At Casinomeister we are – in fact, we have been compliant "in spirit" to anti-spam and anti-deceptive advertising before many of the youngest players were even born; going on 20 years this year.
Worst Affiliate Experience Historical Awards
Worst Affiliate Experience of 2016 – ICO/Quick Think Affiliates
Worst Affiliate Experience of 2015 – Affiliatehub
Worst Affiliate Experience of 2014 – enabling intellectual property theft/copyright infringement
Worst Affiliate Experience of 2013 – Retroactive changes in T&Cs
Worst Affiliate Experience of 2012 – Ladbrokes
Most Annoying Affiliate Program 2017
"Activewins – non-active winning here."
Activewins takes this accolade with a double thumbs up from me. These guys are an absolute nightmare.
I remember when Activewins was launched there was a collective groan amongst webmasters knowing damn well that the chance of promoting awesome casinos like Betfred was going to become problematic. The founders of Activewins were the guys behind the roguish Europartners – an absolutely horrible company to work with. And a groan-worthy experience this has been.
What is ironic (and I love irony) is that while I was putting together this year's award – I Googled "activewins europartners" and I found this:
Most Annoying Affiliate Program of 2016 "Activewins' black hole of oblivion"
LOL – laughs are on me – I'm guess gettin' old. So I will continue where I left off last January:
So after more frustrating non-communications from these people, I met with them in Berlin in early November and explained my frustration and woes. And they mentioned that they would get back to me. Again, that was in November.
Well, at the end of November 2017 – I received an auto-email explaining that there were new UK regs coming down and that I needed to be compliant – and this was for Totesports. I responded telling them that I must have multiple accounts with them – could they please merge them. They answered by telling me that this was not possible – and to inform them where Totesports was being promoted. Casinomeister.com was my answer – and that was the last I heard from them.
There was no follow up – nothing. Just this month, January 2018, they sent me an Activewins mailing stating "Let's meet in London!" I'm like, "wtf?" So I emailed them asking them what was up. I received an email right away stating that they were ready to reopen my account on one condition…
…that I would make sure that they would receive enough players to make it worth their while to be listed at Casinomeister.
So, after all these years these people still don't get it. We don't roll that way. Casinos earn promotional spots by their scores and Accredited status. To force us, or for any webmaster for that matter, to produce x amount of players each month forces people to say what they wouldn't really want to say in a review. It's absolute dodgy nonsense. It propagates an environment of bullshit reviews full of lies and deceit, and manipulative promotions.
So yay, here they are again – the most annoying affiliate program of the year: Activewins.
Most Annoying Affiliate Program Historical Awards
Most Annoying Affiliate Program of 2016 – Activewins
Most Annoying Affiliate Program of 2015 – Affutd et al
Most Annoying Affiliate Program of 2014 – Affutd
Most Annoying Affiliate Program of 2013 – Europartners
Most Annoying Affiliate Program of 2012 – Affiliate Marketing spam
Most Annoying Affiliate Program of 2011 – Mansion Affiliates
Most Annoying Affiliate Program of 2010 – Bewinners
Most Annoying Affiliate Program of 2009 – Group Award – Sloppy stupid spammy affy managers
Most Annoying Affiliate Program of 2008 – Mighty Slots
Most Annoying Affiliate Program of 2007 – Group Award – Spammy aff managers
Most Annoying Affiliate Program of 2006 – CPays
Most Annoying Affiliate Program of 2005 – CPays
Faceplant of The Year 2017
"Whoops – splat!"


Casumo Casino found its face firmly planted against the sidewalk with their spam-outta-control episode of 2017.
It all started in April with a complaint thread entitled: Casumo Affiliate Spam Problem – one of our experienced members reported that she received an email from a Casumo advertiser that a progressive jackpot on Starburst had been won (Starburst is not a progressive jackpot game). People were a little curious about what was up with that. But then the website in question posted this:
UPDATE: Since publishing this article we received a ton of emails from our readers to thank us for mentioning Casumo's 200 free spins promotion. This was not our intention but it seems we made a lot of our Irish readers rich by doing so and emails are still coming in every day with stories of new jackpot winners.
Oh really? Most people should figure that the only one getting rich here is the casino. And this was not the author's intention? To not mention the 200 FREE SPINS promo? Shilly McShill face – and this was just the beginning of a flood of deceptive and manipulative bull crap.
And it was bad – it was really bad. Members began posting images of "real winners" that had been photoshopped with phony "winners checks" – and the worst of it was that these ads were preying on the casual naivety that many newbie have: that they can become rich by playing at online casinos.
The Casumo rep stepped in right away – said he'd look into it. He was also reminded that there was a similar thread from a few months before then that went unanswered.
Influx of spam from Rizk, Casumo, and Dunder casino
The casino rep's solution was to tell people to unsubscribe, and they they would investigate the problem. This left the majority of members asking why the casino wouldn't just simply shut the offending affiliate accounts down. These affiliates were obviously violating the terms and conditions of the affiliate program – and obviously most international laws on deceptive advertising.
And here was a doozy: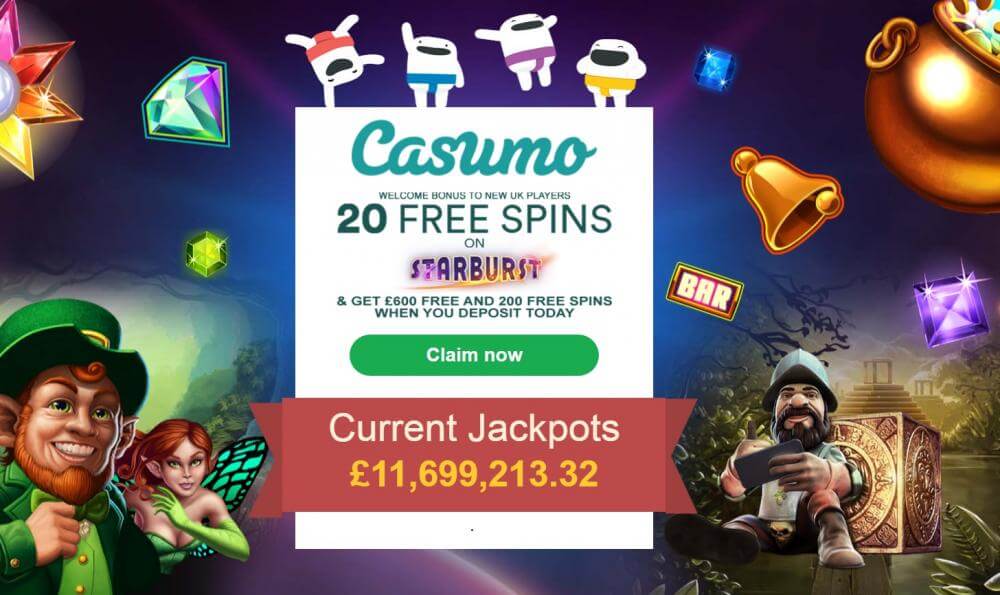 Coming from Domain name:
casumooffers.co.uk

Registrant:
Casumo Services Limited

Registrant type:
Unknown

Registrant's address:
c/o Ports Group AB, Kalkylvagen 3
Molnlycke
SE43533
Sweden
So to some, this deceptive spam seemed to be coming from in-house.
Well, three weeks went by and the Casino Reps had clammed up. They were not answering any questions in the forum – nor were they willing to. They had told me that they felt that they had done enough, that people should be unsubscribing from these emails. Well, in my opinion that was unbecoming of an Accredited Casino – and I removed them from the Accredited section because of this.
They followed up with a response which read in part:
However, in this particular case, we do feel that things have been blown out of proportion. We believe this is partly down to ourselves as communication could have been better. Early in the thread, we found ourselves in quite a complicated situation when dealing with the spam complaints didn't seem to be enough. We had players dictating terms and suitable punishments for Affiliates. Unfortunately, it doesn't work like that. Punishments for Affiliates will be decided in-house, not on the Casinomeister Forum, and it has escalated in such a way that we would like to take this opportunity to reiterate certain points.
Blown out of proportion? And that the player community is not given a say in how a casino is promoted?
This deceptive advertising targets people who gullible, and are newbie players. And it was the Casinomeister brand that was being tossed under the bus alongside Casumo.
Unfortunately, the spam complaints continued, and the membership grew more frustrated. Some members, I am sure, were complaining to the UKGC, ASA, and ISO.
Finally in August, it seemed that the spam complaints had been reduced to a trickle. The sad thing is that Casumo is a really good casino – we rarely receive player complaints about them. So after a few months, they were brought back in the site as an Accredited Casino.
And many of us know what happened in September when the UKGC came down hard on not only affiliate spam, but on companies that had images or themes that might attract minors.
So casinos like this pretty much shot themselves in the foot – there are loads of casinos that never had problems like these. They had better control over their affiliates. But Casumo made a faceplant – brought themselves to the attention of the over watching eyes of the UKGC, ASA, and ISO. Splat!
End note: it was a happy one. They made it back to the Accredited Section and there has not been any problems since.
---
Faceplant of the Year II
Betfashiontv.com is a brand owned by Fashion TV Gaming Group, a company incorporated under the laws of Curacao – "Whoops!" – splat!
BetFashionTV was simply the rebranded BetFTV which had closed shop after owing some players their winnings. This was reported on by ThePogg – which we checked into, verified, and reported on ourselves. And BetfashionTV found a new home in our exalted Rogue pit.
Funny thing though, as soon as this happened both thePogg and Casinomeister came under a negative SEO attack. And the only thing being targeted were the threads and commentaries that put BetFashionTV in a "negative" light. Coincidence or juvenile behavior?
Webmasters are not stupid – they can tell where their traffic is coming from.
Actually I met the operator in November, and he denied all wrong doing and explained that it was some "bad guys" who were trying to put the blame on him – to try to make it look like BeFashionTV was at fault. He also said that he had no access to the old database, so he could not pay the players who were owed their winnings.
The bottom line is, if you want to do well in this industry, you pay your bills and don't try to BS people. The Internet will find out – it's always watching you.
Faceplant Historical Awards
Faceplant of 2016 Big Time Gaming
Faceplant of 2015 Revenue Jet and Winpalace
Faceplant of 2014 – Tropica Casino
Faceplant of 2013 – Topgame/BetonSoft
Worst Blundering Screw up 2012 – Betfred
Worst Blundering Screw up 2011 – Betfair (again)
Worst Blundering Screw up 2010 – Betfair
Worst Blundering Screw up 2009 – Topgame
Worst Blundering Screw up 2008 – Casino Action Group
Worst Blundering Screw up 2007 – Virtual Casino's 9/11 Promotion
Worst Blundering Screw up 2006 – English Harbour software glitch
Head in The Sand Award 2017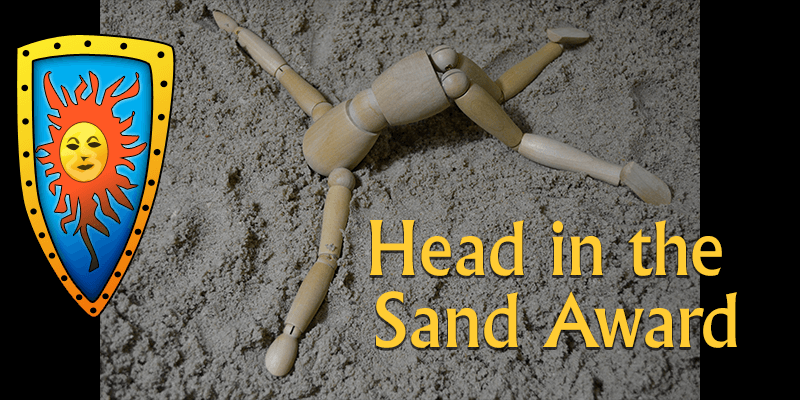 "Get yer head outta the sand!"
Head in the Sand award goes to any affiliate that doesn't believe that being compliant to the new UKGC policies on affiliate marketing will affect him or her.
This past September, the UKGC, ASA, and ISO read the Riot Act to anyone who was marketing online casinos to the UK. UK facing casinos immediately scrambled to make sure that the were not going to be the dreaded lower hanging fruit. The UKGC was looking for a license to pull, to set an example, and the people who were putting these licenses at risk were their affiliates.
The first responders were in a form of mass emailings to UK facing affiliates speaking of affiliate account closures, fines, draw and quartering, and other unpleasant deeds. A lot of people got their feathers ruffled (including yours truly) and started public conversations that questioned the sanity of the affiliate program directors.
Fortunately cooler heads prevail – as always – and after speaking with a few affiliate managers, it became clear. The only way to deal with the new clampdown is to yield. Some of the "yielding" is done in the form of redesigning one's website, adding a load of extra T&C links, logos for Gambleware.co.uk, promises of no spam/no unauthorized promos, and a load of Nanny-State type policies.
But the end result is a better playing field for all. Affiliates will not be rewarded by conducting "email marketing tactics" (spam), deceptive promos, and other forms of dodginess. The bottom line is good affiliates want their players to have the best treatment.
What about non-UK facing affiliates? Well you have your head in the sand if you don't think that other licensing jurisdictions are not watching this closely. The EU is chock full of customer protections, and it's just a matter of time that there will be regulations that will affect affiliate advertising.
So if you havn't done it yet, start prepping your sites in order to comply. Follow the UK affiliates lead by listing promo terms and conditions, linking to gamble awareness and assistance, stop the email campaigns, ditch the dodgy sites, and get on board.
It will only make the Internet a better place.
Head in the Sand Historical Awards
Head in the Sand Award 2016 – Betsoft
Head in the Sand Award 2015 – the "Bonus Beaters", the "Bonus Whores"
Head in the Sand Award 2014 – Oblivious Players
Head in the Sand Award 2013 – Naive Affiliates
Head in the Sand Award 2012 – Lazy Affiliates
Head in the Sand Award 2011 – Casino Operator Bonus Pimps
Head in the Sand Award 2010 – Lotteries and Gaming Authority
Head in the Sand Award 2009 – Affiliates and Affiliate Managers
Head in the Sand Award 2008 – Hypocritical US Politicians
Head in the Sand Award 2007 – Players who Patronize the Rogues
Head in the Sand Award 2006 – The Entire Online Casino Industry
Head in the Sand Award 2005 – iGlobalMedia
Head in the Sand Award 2005 Runner Up – Chartwell Technologies
Fall From Grace 2017
"Spiraling downward from the graces of Casinomeister's Accredited Casinos"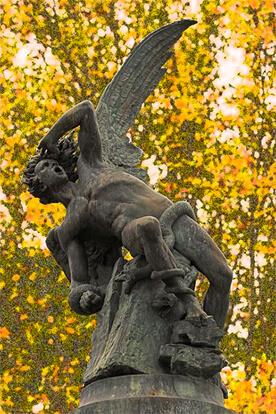 Fall from Grace Awards. These awards are bestowed unto casinos that were once an integral part of Casinomeister, but for one reason or another fell from grace and lost their accredited status.

We have a few "fall from grace" awards to hand out this year – all for differing reasons.
This was the mother of all Fall From Graces: Club World Casino group. Prior to November 2016, this casino group was on top of their game. They had an outstanding management team and affiliate program – both of which had received many CM awards to include Best Casino Awards (for numerous years), Best Affiliate Program (Affiliate Edge – for numerous years) and Best Casino Manager (Karolina – numerous years).
All was good and well until there was a shift in ownership and everything went to hell in a hand basket.
The company brought in the dodgiest people involved in the online casino business, and began nefarious activities (see Bag of Dicks award).
This resulted in the people responsible for the greatness of the company to jump ship. This was understandable since people are protective of their reputation in this industry. Well, at least they ought to be. We know damn well that the folks at Club World could not care less. They are in the rogue pit – falling from the graces of years in the Accredited Casino section. "Bag of Dicks" explains even more.
---
Vegas Partner Lounge – was another long time member of the Accredited section going back to 2001 when we had Crazy Vegas as one of the first "Mystery Casinos" for our Mystery Casino contest.
During this past year's relaunch of Casinomeister, I redid a number of our reviews which included moments of a "secret shopper". Unfortunately, a couple of the Vegas Partner Group casinos (Maple and Crazy Vegas) failed miserably. Terms and conditions were not properly linked anywhere. Bonuses were automatically placed in one's account – and the casino support was abysmal. No one would answer my emails – no one was available in chat. And I started receiving phone calls from South Africa on my mobile (which I have to pay for by the way) during breakfast.
I immediately contacted the casino rep outlining what was wrong, telling him I was obligated to remove the properties unless this was rectified, and he came back and told me they would fix it right away.
I gave him the benefit of the doubt – and waited…and waited…and that was enough. They just could not seem to get it together, and were removed from the Accredited section and place into the Grey Zone.
---
City Views/Bellerock/Buffalo Partners
One of the ultimate shames of being in business for so long is that when we started up, many of our agreements with casinos were made directly face to face either with their owners or top administrators – most of the time with an agreement and a handshake.
The Bellerock or City Views – or whatever they call themselves now – were one of the first casinos listed on Casinomeister back in 1999. It was a crying shame that nearly twenty years later they could not give a flying rat's ass what their status is. Too many new managers and convoluted business maneuvers turned this casino group into something entirely different than what it was 19 years ago. The casino managers were no longer willing to deal with any of the casino complaints coming through us. Nor were they willing to even converse on our forum about their casino operations.
It's frustrating what short memories some people have. The number of times I put my reputation on the line for companies like Bellerock or City Views – because back in the day, they were determined to be number one.
Now it's just a pathetic money making marketing scheme.
---
Coral Casino
This is another example of a casino that not could not care less about our player community. Too big for its britches. If it had a head, it wouldn't or couldn't get through a normal sized doorway.
In May 2017, the casino rep was asleep at the wheel when some player issues popped up. And yeah, they didn't give a hoot about any accredited standards at Casinomeister – hell, it's Coral casino! They have a big name! They are on every corner street and back alley in the UK. Yeah, who needs to keep watch over the largest player community online? It surely isn't Coral casino – adios amigos, and don't let the door hit you on the ass on the way out.
Fall From Grace Historical Awards
Fall From Grace Award 2016 – Bet365/Betway/Betting Partners
Fall From Grace Award 2015 – kybet and AffiliateHub – quitters
Fall From Grace Award 2014 – Wagershare casinos/Ladbrokes
Fall From Grace Award 2011 – GoWild Casino (reinstated)
Fall From Grace Award 2010 – Rushmore, Bwin, Betfair
Fall From Grace Award 2006 – Minivegas, Mansion, City Club Casino
Fall From Grace Award 2005 – Fortune Lounge (reinstated)
Fall From Grace Award 2005 Runner Up – Captain Cooks Casino
Stupidest Named Casino 2017
"I'm with stupid…"

More ingenuity from dope smoke filled marketing boardrooms. Take a few bong hits and name that casino!
Smashing Casino how smashing is this? Smash your computer against the wall? Smash your face into the pavement in a smashing faceplant? Take some smashing bets from the UK without a smashing UK license and smash those smashing governmental regulations? Smash all forms of decorum and ethics by smashing players with smashing smash? Actually, now I kinda like the name.
---
Burnbet.com: need we say more? Yes! Certainly! Who's the genius who came up with burnbet? This person is oblivious to the English To burn is to rip someone off or to be cheated, or to bestow serious negativity on someone like, "What happened with Joe and his car?" "Oh, he got burned badly by the mechanic – totally ripped him off." Or "Did you get paid by Burnbet?" "Nope, they burned me in a serious way – no pay, no license, Burnbet."
---
Ramses Gold I'm sure was a condom – I had to Google it to make sure – and yeah, I was right.
Stupidest Name Casino Historical Awards
Stupidest Named Casinos of 2016 Bumbet, Ares Casino, Play7777, MrRingo, Pornhub
Stupidest Named Casinos of 2015 A bunch of 'em
Stupidest Named Casinos of 2014 – ToBwin/Buck and Butler/Llama casino
Stupidest Named Casinos of 2013 – WinTrillionsCasino/TrendCasino/LuckyPantsBingo
Stupidest Named Casino of 2012 – Loco Panda/Loco Jungle
Stupidest Named Casino of 2011 – iButlerCasino
Stupidest Named Casino of 2010 – Majestic Comet Casino/Yes We Can Casino
Stupidest Named Casino of 2009 – Mayflower Casino
Stupidest Named Casino of 2008 – Ministering Angel Casino
Stupidest Named Casino of 2007 – Simon Says Casino
Stupidest Named Casino of 2006 – XXL Club Casino
Tangled Web Award 2017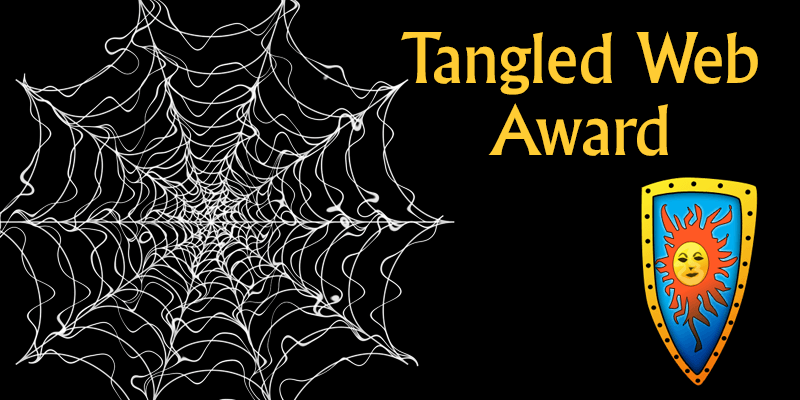 "1xslot – Do they really pay?"
"Oh what a tangled web we weave, when first we practice to deceive…" The "Tangled Web Award" is bestowed upon those persons or entities that have gone to great lengths to either deceive, trick, or fool the public into believing something that is not true – and then they get caught out in a major way.
We were just minding our own business in the forum. Y'know, dealing with the daily rants, funny guys, complaints, and the day-to-day episodic events that make our forum the place to be in the online gaming world. Then someone reported a post that went to he moderators queue:
"Hello there! I signed up on 1xslot yesterday and won$150. They promise to pay tomorrow. Have you ever played there? Do they really pay?"
Oh really? Turns out this guy's email address is from 1xslot (krauzen.a@1xslot.com) – the lowest form of shilling – hell, at least change your email address. Anyway, 1xslot was on the fast-track to the rogue pit, and I decided to open an account and see what was up.
Well for one thing, I wanted to know where they were licensed. And at first they refused to tell me where their licensing jurisdiction was, since they did not have any licensing information on their website. They finally admitted that they had one from Cyprus – which is about as valid as being licensed by Joe the milkman – or a houseplant, or by your cat for that matter.
I asked whether or not they take UK bets:
Me: Do you take bets from the UK?
Casino Support: Of course! We accept everyone who is over 18.
Woo – woo. So here they are taking illegal bets from the UK without a UKGC license. And these guys are directly connected to 1xbet – a rogue outfit that doesn't pay its winners.
The odd thing is, it was like dealing with a robot in chat. I would get the same answers at their sister sites. That they were licensed internationally blah blah blah.

The Internet does not lie when punters want to find out anything about your company. And if you lie, you can't be trusted. My advice for these dodgy companies is to just be upfront and honest:
"Yes, we have no license. Yes, we will sending lying shilly assholes to your forum to bring in the sheep. And yes, we would like to take your money – shitbird."
It would make things so much easier, and not tangled up in a web of deceit.
Historical Tangled Web Awards
Tangled Web Award 2016 – Affpower Casino Group
Tangled Web Award 2015 – Playros Shill
Tangled Web Award 2014 – Tobwin/77Jackpots/1Bet2Bet/
Sitting on One's Hand Award 2017
"Astonishing ineptness"

The good ol' U.S. of A. Like the Energizer Bunny, it keeps going and going and going…
How many decades is it going to take for the States to get with it, get organized and protect its US players with properly licensed online casinos?
It seems all the US politicians care about are walls, banning Muslims, building nukes, and arguing about who is tweeting what. All of this costs money, and they are not coming to their senses that taxing online gambling is a great way for the individual states to pay for what the federal government lacks.
I will have to admit, this past year we saw a few states legalize weed. The entire west coast are now "green" states. And even so, hillbillies like Jeff Sessions are trying to squash this – and he would squash anything about online gambling as well since he has been quoted as saying he was shocked that the Wire Act didn't apply to online gambling.
So the clock is ticking in that corner, and so far only about four states out of 50 have legalized online gambling – even though 48 of the 50 states all have some form of legal and licensed off-line gambling or lotteries.

Legalized and taxed online gambling benefits everyone. The elected decision makers – public servants – are blind to this – and it continues to amaze me. Sitting on their hands – not doing diddly squat.
Sitting on One's Hands Historical Awards
Sitting on One's Hands Award 2016 – USA
Sitting on One's Hands Award 2015 – USA
Sitting on One's Hands Award 2014 – Playtech
Sitting on One's Hands Award 2013 – Playtech
Sitting on One's Hands Award 2012 – RTG
Sitting on One's Hands Award 2011 – Malta Lottery and Gaming Authority
Sitting on One's Hands Award 2010 – Malta Lottery and Gaming Authority
Sitting on One's Hands Award 2009 – Malta Lottery and Gaming Authority
Sitting on One's Hands Award 2008 – Malta Lottery and Gaming Authority
Sitting on One's Hands Award 2007 – Kahnawake Gaming Commission – RTG
Sitting on One's Hands Award 2006 – Real Time Gaming
Fourth Point of Contact Award 2017
"Head is where the sun don't shine…"

The "fourth point of contact" is US paratrooper lingo for the fourth point of your body as it hits the ground during a parachute landing fall. RE: Balls of the feet, calf, thigh, buttocks, push up muscle. In other words, it's yer ass.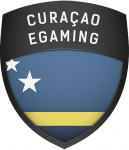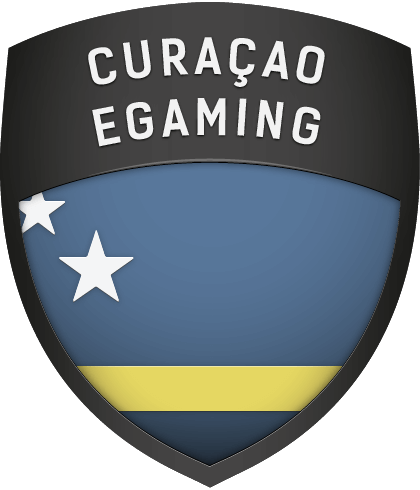 So, who had their head up their ass this year? Curacao eGaming which is one of the four master license holders (No. 1668/JAZ) in Curacao. This master license is also known as Cyberluck Curacao N.V. and its history is a sordid one.
The crap casinos that proudly claim to have a license from Curacao eGaming are some of the worst rogues of the rogues. We are talking about documented theft of intellectual property – cheating software, and other nefarious online casino activity, and this banana republic license agency is either in cahoots or just doesn't give a damn. Believe me – they are aware of this transgression of business ethics.
They have turned a blind eye towards these activities, and this "license" is about as flaccid as a chewed wet noodle. Where were they when their license holders EuroMoon Casino et al were caught with fake Netent games? Did they audit the player accounts? Did they return funds to players who were unknowingly playing these pirated games? Did they make any public statements to instill confidence in players they this would never happen again, and that their bets were protected against nefarious operations? Did they do the right thing?
The answers to all of those questions is an alarming "no". What safeguards are in place? None. How far is their collective heads up their collective asses? All the way, and then some.
Fourth Point of Contact Historical Awards
Fourth Point of Contact Award 2016 – Sheldon Gary Adelson
Fourth Point of Contact Award 2015 – Playtech
Fourth Point of Contact Award 2014 – Sheldon Gary Adelson
Fourth Point of Contact Award 2013 – Playtech
Fourth Point of Contact Award 2012 – Forum Trolls
Fourth Point of Contact Award 2011 – US Department of Justice
Fourth Point of Contact Award 2010 – Hyperactive Affiliates
Fourth Point of Contact Award 2009 – Congressman Spencer Bachus
Fourth Point of Contact Award 2008 – Kentucky State Governor Steve Beshear
Biggest DIsappointment Award 2017
"As Disappointing as a Vegemite Sandwich"
Have you ever eaten Vegemite? I have – it sucks. And it sucks almost as bad as watching another jurisdiction being banned by self-appointed moralists who are on a crusade to protect people from themselves. Australia tossed its players to the wind in March; the Australian Senate shut the Aussie players off.
According to the Australian government's Department of Social Security website, the government wants to "protect Australians from these illegal offshore wagering operators which don't provide the legal and consumer protections Australian licensed sites do." Really? The EU is now offshore? I guess so is the UK since it's an island. Funny how the Australian government considers the UK to be an "offshore" entity when they have the Queen on the AUD. But we need to protect the player…
Yeah, right. In other words, if you can't tax it – ban it. This has nothing to do with protecting players – as the past two decades of jurisdictional bannings and limitations have proven – or any type of prohibition – it's all about who can and who can't get a piece of the pie.
If a government can't figure out how to regulate something – they figure that prohibiting it is the easy way out.
The thing is – gambling is based on behavior, and you can't ban a certain behavior – no matter how much you wish you can, it doesn't work.
So now we have millions of Australian punters having no where to turn but to the black market which thrives off of banned jurisdictions. And for now – there is nothing positive on the horizon for our cousins "down unda".
More here: Australia Senate Votes to Ban In-Play Betting and Online Poker, and here: Australian legislation amendments! HELP ME
Biggest Disappointment Historical Awards
Biggest Disappointment Award of 2016 – Curaçao License – White Label Runners
Biggest Disappointment Award of 2015 – Bad Attitudes and White Labels
Biggest Disappointment of 2014 – US Market
Biggest Disappointment of 2013 – US Corporate Arrogance and Naivety
Biggest Disappointment of 2012 – Betfair/888.com
Biggest Disappointment of 2011 – Betfair/GRA
Biggest Disappointment of 2010 – HR 2267, US Market, Rival Gaming, Top Gaming
Biggest Disappointment of 2009 – Microgaming, CAP Spring Break, Rushmore Group
Biggest Disappointment of 2008 – Malta's LGA, White Label Casino Operators, Microgaming
Biggest Disappointment of 2007 – Watching US players being thrown to the wolves
Biggest Disappointment of 2006 – Unlawful Internet Gambling Enforcement Act
Biggest Disappointment of 2005 – "Abused" Casino Operators (again)
Biggest Disappointment of 2004 – "Abused" Casino Operators
Biggest Disappointment of 2003 – Truegambler's Cheating Software report/Oddson Software
Evil Player Award 2017
"Who's to blame?"
2017 proved to be no different then every year going back to the beginnings of these awards. There are scammers, greedy bastards, fraudsters, and just plain total assholes.
Sometimes you start to wonder about how much the casinos should be blamed for this behavior – playing off a player's greed, deceiving people into thinking they are going to get something that they are not. Well, a lot of it has to do with how a casino markets itself – and this is why we have rogue lists, and awards for the worst casinos, the warnings, the reviews on what we define as roguish activity. All that stuff.
But we are dealing with people.
People who send emails like this:
To: Recipient
Subject: What a fucking cunt you are

I'm going to make sure I fucking expose your silly thieving bastard casino groups ways until such time I'm given the money back that you exploited from me. What a fucking pathetic little bitch you are for reporting me …
FUCKING THIEVES.
Who do we blame for this behavior? The person who wrote it? Or an industry that promotes gambling, or a society that values the "haves" as opposed to the "have-nots"?
The guy who wrote this email was not "evil" but he was at his wit's end. There were more messages like this – the guy was in trouble financially and in dire straits. And clearly he has deep issues on the proper way to treat others. I seriously hope he got help.
I can understand just being an a-hole just for a-holes sake. Some people enjoy being dicks. Personally, I don't. But for some people, this is how they roll.
So perhaps this year, we should reflect on why so many people are becoming assholes. There are enough of them out there.
Evil Player's Historical Awards
Evil Player 2016– Chipmunk_936
Evil Player 2015 – HIGHIQ
Evil Player 2014 – HIGHIQ
Evil Player 2013 – Group award to scammers
Evil Player 2012 – Rrao
Evil Player 2011 – Gid88
Evil Player 2010 – Diamondale
Evil Player 2009 – Kildare
Evil Player 2008 – BigRounder72
Evil Player 2007 – Actoreddie
Evil Player 2006 – Group award to all fraudsters
Evil Player 2005 – NY05
Evil Player 2004 – Evil Stephan
Evil Player 2003 – Rainfall
Evil Player 2002 – Evil RhondaX
Bag of Hammers 2017

"It's as stupid as a Bag of Hammers…"
Bag of Hammers Award this award is bestowed upon the most stupidest – ludicrous – half baked idea, policy or business decision. This year the bag goes to the Einsteins at Play n' Go, and Eyecon (Playtech) – as well as for any software designer that feels that childish images and themes are going to be accepted by any jurisdiction that is taking under-age gaming seriously – Fluffy Favourites and Moon Princess come to mind.
These two slots were just some of those mentioned in a letter from the Committee of Advertising Practice – which is part of the Advertising Standards Authority (ASA). Take a look at these screenshots, and you can see what the problem is: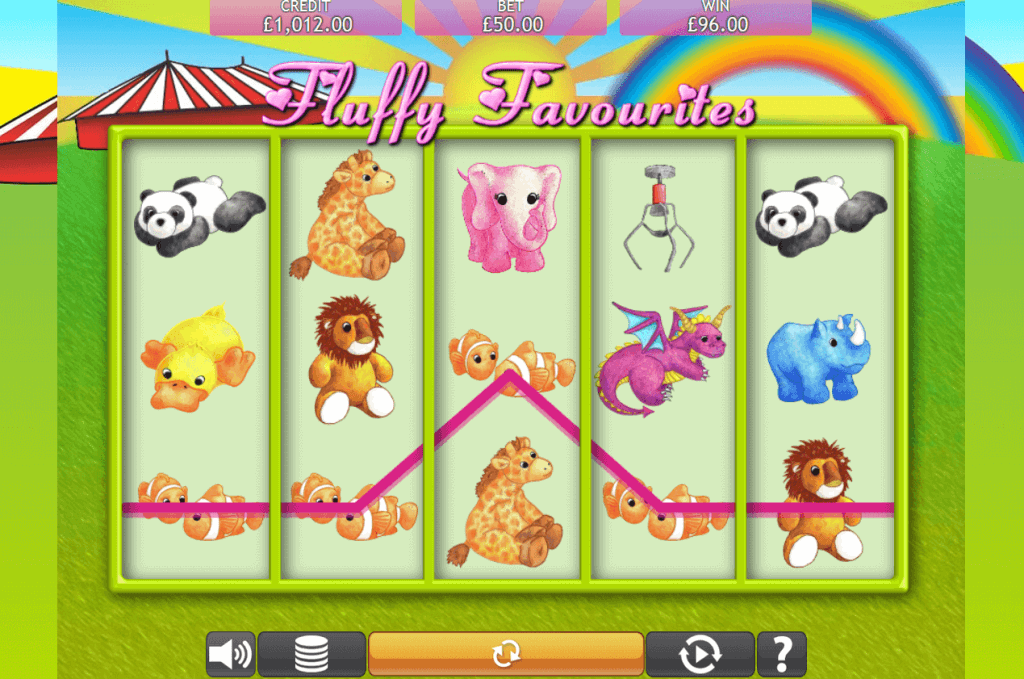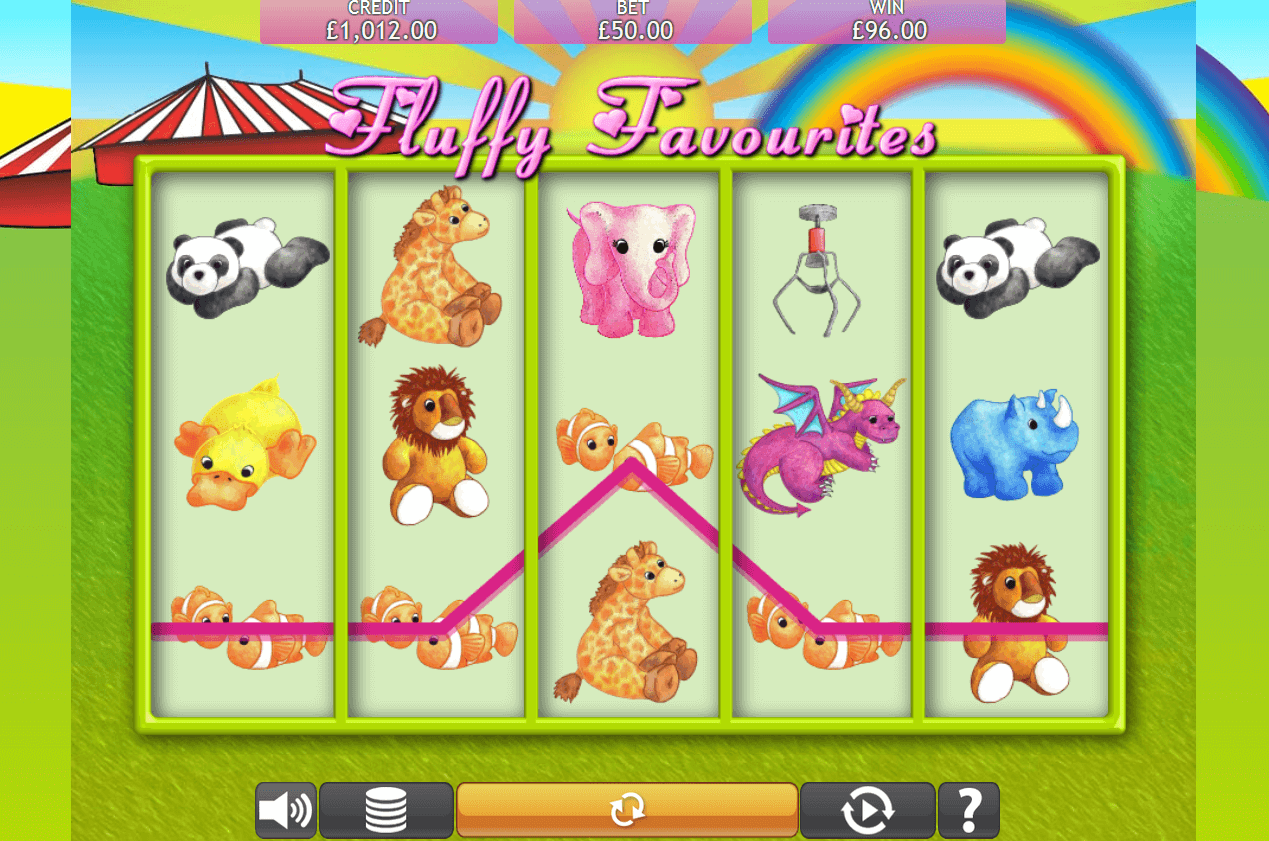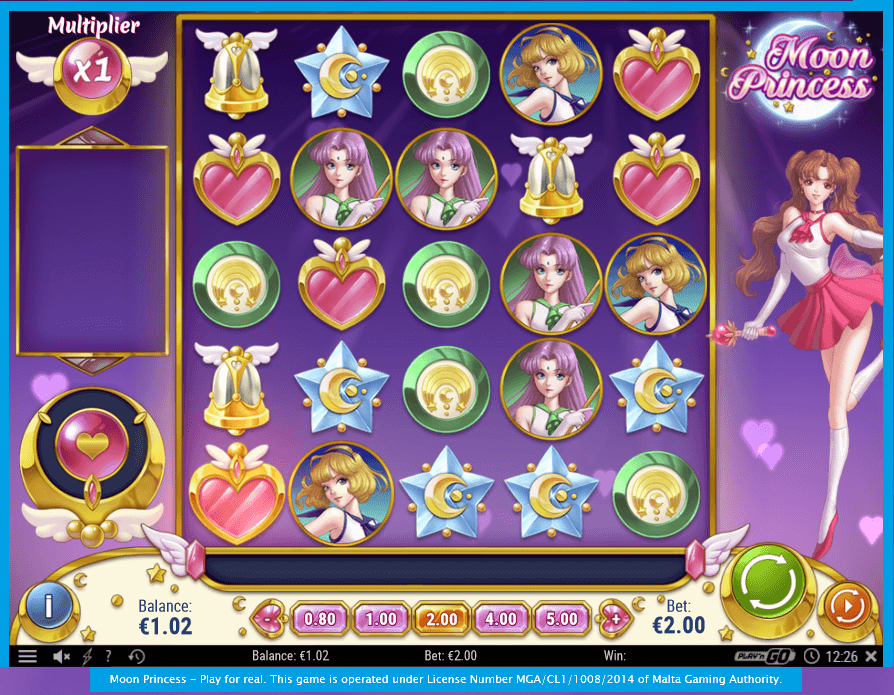 Really? C'mon – what were you thinking? Targeting kids or prepubescents? Who is the target player here? Who sits in at these board meetings? Bozo the clown? Chester the Molester?
The CAP was concerned that children were being exposed to online casinos and enticed to play their games via children's fairy tales and cartoonish characters. They said:
Gambling operators are required by the UK Advertising Codes and the conditions of their Gambling Commission licence to advertise responsibly with particular regard to the protection of under 18s and others who are vulnerable to being harmed or exploited by gambling advertising.
An ad is considered to have "particular appeal to children or young persons" if it is deemed likely to appeal more to under 18s than to over 18s. In America – we call these minors. The use of particular colours, cartoon and comic book images, animals, child – and youth – orientated references and names of games such as "Piggy Payout", "Fluffy Favourites", "Pirate Princess" and "Jack and the Beanstalk" are likely, alone or in combination, to enhance appeal to under 18s.
Now I get it, software companies want to instill a sense of nostalgia with their customers – and yeah, "fairy tales" have dark mysterious elements. Read the original Grimm's version of Cinderella (Aschenputtel) and see how the step-sisters modify their feet in order to slip into the "shoe" – and the best yet – see how they are "rewarded" at the end of the tale. It would make a great Halloween story.
And I understand that these tales are in the public domain, so there is no worry about royalties, trademarks, and other intellectual property woes. But c'mon – as Dunover mentioned in our forum,"Netent, Play 'n Go, Thunderkick slots read like a library at infant school": Jack and the Beanstalk and other childish games to be removed?
I can understand where the ASA is coming from. But it needs to be determined where the child fantasy stops and the adult fantasy begins. Willy Wonka, Wizard of Oz, OMG It's Kittens, Jurassic Park – these are all popular slots on and off line. Take a stroll though any casino in Vegas, or the Hippodrome in London and you'll see what I mean.
Bag of Dicks Award 2017

"For the Dickish move of the year…"
2017 marks the year of the first recipient of the "Bag of Dicks" award. This award is given to those who go beyond the call of duty of being a simple dick. And in fact, when there is more than one – it's a bag of dicks. The first recipient in the history of the Casinomeister Awards goes to Affiliate Edge – they are run by a bag of dicks.
Why? Because a number of webmasters, to include myself, have screenshots of our affiliate accounts that show that our accounts were tampered with. These accounts were not hacked, but manipulated in the backend. The affiliate program representative, Darren Brennan, explained to me that they could pretty much do what they pleased when it came to any "partner agreement". Even though what they were doing was unethical – it was pretty much unprecedented.
And now they have Ryan Levene as their Affiliate manager. Good luck with that!
Another reason why Affiliate Edge is being presented with the Bag of Dicks award. They more or less shut down accounts that belong to webmasters who have passed away – and that their spouses were counting on the revenue share that was promised for the life of the player.
Ted Loh is one – his account was set at 35% and was still earning sometimes up to $1000 per month. These funds went directly to his wife and kids. The bag of dicks at affiliate edge decided that he wasn't earning and reduced his rev share to 10% – and probably detagged most of his players as well. Here is a screenshot to prove my point: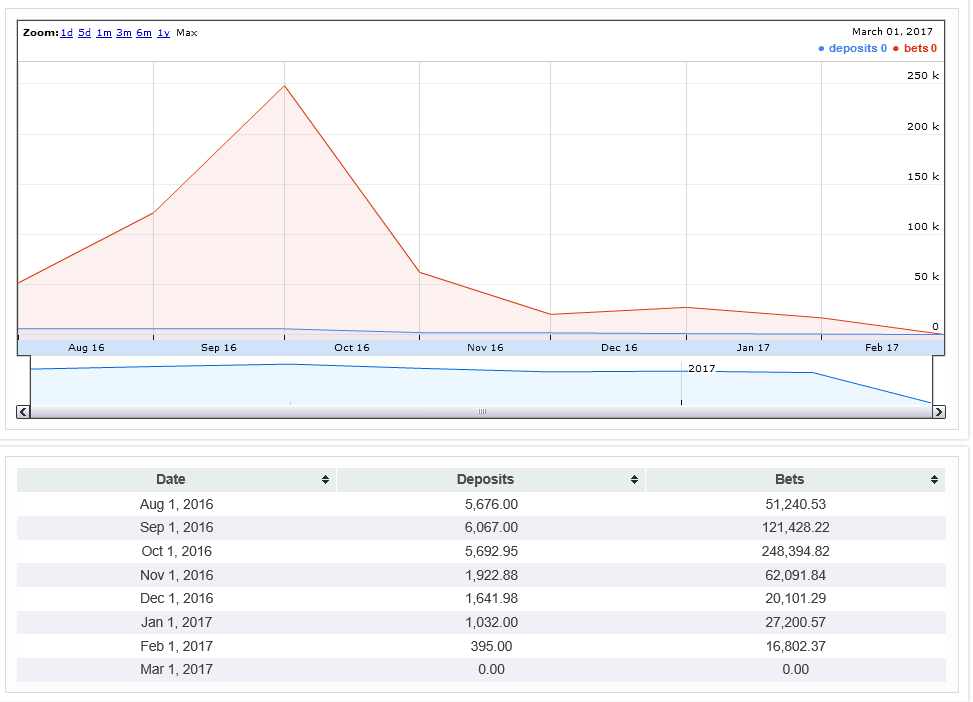 What did the owners have to say about this? Nothing – not a damn thing.
The owners/operators are the bane of the online gaming industry. Anyone working for them is complacent with this rogue activity. They are enablers of these unethical, unscrupulous individuals, and should be thrown into the bag of dicks as well.
What a shameful mark on our industry.
Forum Highlights 2017
"The Best Forum on the Planet"
Each year I tout how lucky I am – I have the best online community on the planet at my fingertips. Each year I am at a loss of words on how much I appreciate the members of Casinomeister's Forum. Sure there is a lot of great content there – but it's the people who make it what it is.
And yeah, I appreciate everyone – those who encourage thoughtful informative banter, those who help police the site by reporting spam attacks, those who lighten up conversations that might be spiraling into a flame war. I especially appreciate the members who remind me of the importance of having a well balance approach to any issue that comes our way – even the posters who get under my skin now and then. Those are the ones who keep me in check – making sure that any decisions that I make are not fraught with either bias or emotionalism.
So here's a cyber "cheers" to our community. Regular members and the moderators – the beers are on me.

In Casinomeister's 19 year history, 2017 was our biggest year. Besides the relaunch of the main site (the reviews, the rogue pit, the news, etc.), we also relaunched the forum. Yes – the entire site is mobile friendly, and the forum is now my favorite place on my phone. If you don't believe me – try it, you'll like it.
But yeah, we had our share of spam attacks, bootifications, wondrous intelligent allocutions, dramatic meltdowns, bitches and moans, legitimate complaints, jovial jocularities, intriguing insights and a mélange of other topics.
Here are just a sprinkling of some of 2017's highlights:
---
Meister Minions are becoming an extremely important part of Casinomeister. These are the volunteers who collect information about the Casinos listed at Casinomeister – not only the Accredited ones – but all. So far, over 3000 withdrawal processing times posted in the Meister Minions forum.
What's your favorite software! Yeah we started a poll in July that received several hundred votes and showed that Netent edged past Microgaming as a favorite with Play 'n Go as third night above Merkur – which surprised me. Besides the poll, there are loads of great comments that any player and most software providers will find useful.
Club World Casinos removed from Accredited Casino section This was a massive bummer on so many levels. This thread bore witness to the mother of all Fall From Graces. The reputable and award winning Club World Group went rogue.
Casumo Affiliate Spam Problem – this thread probably served as one of the catalysts that caused the UKGC to come down hard on the UK licensed casinos. It was a pretty painful thread to keep up with.
For the first time in about a decade – we relaunched the site. We finally entered the 21st Century.
Video Slots – Newly Accredited Started in 2014 but still going strong — 6950 replies and still counting! It has become one of the most popular threads of all time in the Online Casinos section. The Videoslots guys are champions when it comes to engaging with the players to get problems resolved.
Jennifer's medical fund This was an amazing thread as the members chipped in to help Jennifer (bebo67) get through being diagnosed with breast cancer. We were sitting on pins and needles sometimes, waiting for her to come back wiht results, and this thread has a happy ending. Just goes to show what an awesome community this is.
Remarkable day at Videoslots! What was initially a thread where Harry_BKK boasted of a really nice run at VideoSlots (damn, their name comes up quite often), turned into a contest where members guess the multiplier Harry gets when he wins at slots – and they win small cash prizes from Harry. And from there is got better:
From Harry_BKK: "What started out as just me giving away small prizes has evolved in other members chipping in as well with contests and comps. On top, if the winner of the comp is managing to win himself/herself with the comp, he/she will pass the received amount on via another contest in the thread. That is in my view what really makes the thread special as members give other members the opportunity to win some play money, which comes in handy especially for the low rollers or those out of budget."
This casual weekly contest has been going on since September with over 73,000 views and 2300 replies. That is pretty awesome.
---
Slots!!
Ask me anything about slots At first I thought that this was initiated by some weekend warrior slot fan who was soooo smart he was going to tell us all about it. Turns out this happened to be started off by a member who happens to work for IGT as a developer, and is sooo smart that he can answer just about any question one would have. Albeit a newbie question or something high tech. It's so awesome that I awarded this thread the Best Player Experience for the year 2017. Awesome thread.
Bonanza by Big Time Gaming Launch of Bonanza slot, has seen forum posters compare results, discuss strategy and suggest the various merits of the new Big Time Gaming slot. That is pretty awesome.
Best New Slot of 2017 Your Votes! Besides the awesome videos that Dunover produces – here is his poll for best slot of 2017. A lot of people can learn something from this. And we used this thread as the basis for the Best Software Experience for 2017. Awesome job Dunover – thanks!
---
Complaints!
You want to complain? Just look at these shoes! – what would our forum be without complaints! Most of these were either resolved or ended up being processed and placed in our Casino Warning section.
---
Webmaster Corner
We saw a large spike in affiliates signing up in the forum (and a number of players becoming affiliates). There are plenty of good threads there. Some good threads in the Affiliate Issues section. To include a number of affiliates programs giving guidance for their UK facing partners.
---
Screenshots-O-Rama
Screenshots-O-Rama: – is one of the most popular spots in our forum: winner screenshots, worst screenshots, high roller screenshots, low roller, we've got them all. And now with the new forum software, you can search for your friends' screenshots in their user profile. Yeah!
---
This was only the tip of the iceberg called Casinomeister's forum. There are loads of threads I wasn't able to review before getting these awards out.
And if you are not a member, why not? You are missing out on a lot of interaction with some very cool people – and a few lunatics as well. You can register here.
I am grateful for such a fantastic community. Thank you everyone for making this possible.
Forum Highlights Historical Awards
Forum Highlights of 2016
Forum Highlights of 2015 – Both a crazyman's and a gambler's dream
Forum Highlights of 2014 – Both a crazyman's and a gambler's dream
Forum Highlights of 2013 – It was a wild year
Forum Highlights of 2012 – A whole bunch of stuff
Forum Highlight of 2011 – De-roguing Grand Privé, Questions on RTP, Casinos and Responsive Gambling
Forum Highlight of 2010 – A Poll that Made a Difference
Forum Highlight of 2009 – Software Provider Intervenes with Rogue Casino
Forum Highlight of 2008 – Cynthial and Swede gettin' hitched
Casino Representative of the Year 2017
"Problem solvers and amicable ladies and gents"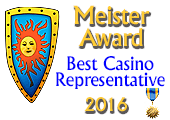 Casino reps are some of the most important groups of folks in our forum. Their presence is what makes our forum special – their involvement with the player community makes a huge difference in the i-gaming community since they are a personal conduit connecting players with the casino. The casino representatives help us solve problems, answer questions, and hopefully provide players with a great gaming experience.
There are some outstanding casino reps, but one has really shone this past year: Daniel from VideoSlots.
Daniel is a problem solver and seems to be in monitoring the forum 24/7. When the forum was down during our relaunch in December, members were looking for him on our Facebook Casinomeister fan page. He is not only taking care of player issues in a cool, calm and collective manner, he is man with the plan for VideoSlots' promotions – which are ever-going. Maintaining he presence in the top VideoSlots threads: VideoSlots Newly Accredited – which has been going on for three and a half years, but the VideoSlots presents Battle of Slots, he is always there.
Winner of Casinomeister's Manager of the year 2016 and 2017, Daniel is a valuable asset to not only VideoSlots, but to our forum at Casinomeister. Congratulations are in order for Daniel – and to VideoSlots for hiring the guy.
Casino Representative Historical Awards
Casino Representative of 2016 Mark 32Red Plc
Casino Representative of 2015 Mark 32Red Plc
Casino Representative of 2014 – BETAT
Member Achievement Award 2017
"Kasino King"
Casinomeister's forum is the most popular player community – it was launched in the summer of 1998 and was one of the first forums that gave players of online casinos information and a voice.
For nearly twenty years, Casinomeister's forum has been growing – it's dynamic, diverse, never boring, populated by newbies, seasoned veterans, players, webmasters, software developers, affiliate managers, crazy folk, and loyal old-timers.
Kasino King (AKA Mark) is one of the later. It would be hard to imagine the forum without Kasino King.
Kasino King first joined us Aug 25, 2004, and he waited a couple of weeks before making his first post – it was about screenshots:
The winning screen shots in this section are mightily impressive! I struggle to believe they are all genuine due to the quantity of monster hits by Meister & Robwin but if they are WOW! :thumbsup:
Most of the win are Video Poker. I only occasionally dabble at this, and would break open the champagne if I even managed to hit a full-house!

But has anyone got any nice Caribbean Stud winners?
If Id known how to take screenshots at the time, I would show you the 2 frustrating near misses I had last year:-
(Note: I only play very small stakes, and rarely play the bonus coin)

Early in July I was playing stud in William Hill when I got dealt something I have NEVER seen before – 3 4 5 6 7 of hearts – a straight flush! My ante was only 1, but luckily for me the dealer had a pair of queens, meaning I won 100 (50/1). But, IF ONLY I had played the bonus I would have won… 15,000!!! …several choice words came to mind! 😮
About a week later I was playing Littlewoods, and my jaw quite literally hit the floor when I got dealt 2 3 4 5 6 of Diamonds!! Unfortunately this time the dealer didn't have a qualifying hand & I won the princely sum of just 1! 🙁 Several more words came to mind…! (At least they didn't have a bonus feature, so I didn't have to say 'if only' again!).
The odds of getting a straight flush in this game is 1 in 72,193. Having not seen one in 4-years of (near daily) gambling, I hit it twice in a week! I hope that's not all my good luck used up…!
Im still waiting..

So – any nice Stud screenshots anyone?
And in chimed in Simmo! Of course.
It was a few weeks after that that KasinoKing posted about bonuses:
Want to know best Microgaming sign-up bonus?

I'm not trying to encourage 'bonus hunters', but if you are thinking about signing up to a new MG casino, you may as well go for the one with the best sign-up offer, because once you're playing they are all pretty much the same – right?
But did you know there are 82 MG's to chose from?

Do you know which ones offer the best sign up %?
Do you know which ones have the most reasonable Wagering Requirements?
Do you know which ones have least restrictions on withdrawals?
Do you know which ones allow Blackjack or Video Poker play in WR?

I do!

Because I have invested a considerable amount of man-hours checking out each & every one of them, and studied their T&C's in detail. I have put all this data into an Excel spreadsheet and sorted it to show which SUB's give best value for your money. (In my humble opinion!)
If you'd like a copy, send me a PM with an e-mail address & I'll send it to you.
(If poss, please include list of MG's you have already used)

(For newbies: To send PM, point mouse at my name (next to King Arthur of Camelot), and click left-hand button!)
KK
LOL – if he did that now, he would have been banned as a spamming affiliate. In fact, Spearmaster warned him in that thread – but Simmo! stepped in to his defense – stating that the guy didn't even have a website. Well, at least not yet. That was thirteen years ago.
After that and as the years went by, Kasino King was there to tout what he thought were good casinos – and to shame those that he had issues with. In these past 13 years, he never received any infractions – at least none that I could find. And any time that I even considered using any form of a ban hammer on him, I was reminded of the very first Meister Meeting in 2007 where we met for the very first time. It was here at the Atlas Pub that he gave me a custom made bottle opener – which I posted here in the Meister ICE London report: Kasino King's Keyring. That was in 2007 – and guess what I used tonight while working on the awards?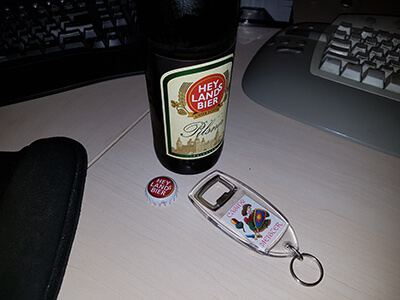 Yep – nearly eleven years later. Thanks dude!
KasinoKing has the awesome status of making every one of the annual Meister Meetings since 2007 (please correct me if I am wrong).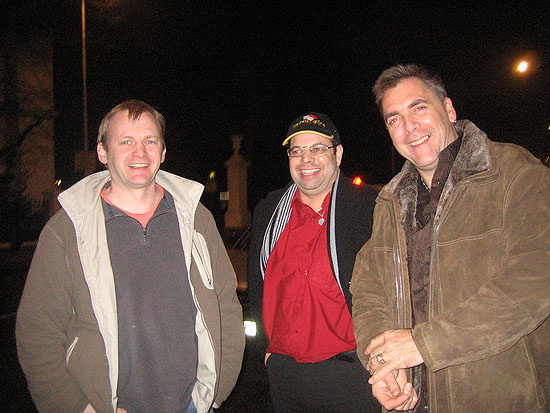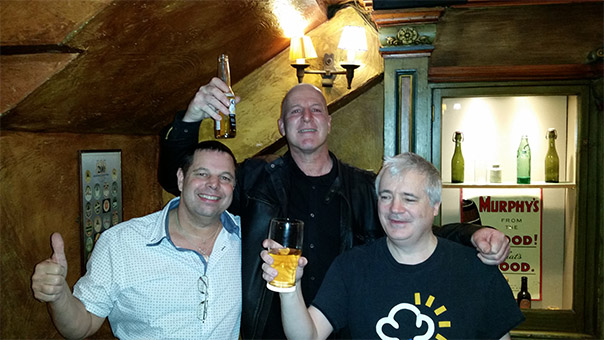 So it's been about 14,333 postings since the first post, a kagillion screenshots and thanks, and one big thanks from me for being a fixture in our awesome player community. Cheers to you!
Most Annoying Forum Member 2017
"Like a gift that keeps on giving – annoying members"
Each year we deal with several thousand members, most of whom are rational balanced people who are courteous and well adjusted to their social environment. That said, there are those who are flat out annoying, and at times just plain offensive. Sometimes they are able coherent – but it's when they become belligerent and annoying do the moderators step in.
The Most Annoying Forum Member award is reserved for these members – those who are just plain annoying.
Jaminkens ​ had a real beef with Bitstarz. He claimed that they owed him 4 bitcoins (this was before they were really worth anything. He initiated a thread in our complaints section here: Bitstarz denied and stole 4 btc from me to which the casino rep responded right away (I guess he was ready for this) and explained that the player had more than one account. It went downhill from there.
"You really going to justify stealing my money with those lies," was the first thing the guy posted. Nice way to respond to a rep who was offering his side of the story.
Members began chiming in, telling him how he could handle this by submitting a PAB. That pretty much went on deaf ears – this guy had not read any posting policies which were placed all over the complaints section. But no problem, he was a newbie.
But as a newbie, he was self-absorbed – and obnoxious. The rules for submitting a PAB is that you agree to not talk about in the public fora – and let us handle it. He kept hammering on – and members were telling him to please just "shut up". For whatever reason he wouldn't stop.
Even after I took the time out to personally warn him that I was getting ready to cancel his PAB, he kept going on. It was like explaining something to a tree squirrel. It's not going to make any difference.
So he was banned for violating our forum rules on posting complaints. We take this quite seriously. There are many players out there who attempt to defraud or blackmail casinos with public complaints in our forum, and we won't tolerate this. This is why we have a hardnosed stand concerning posting complaints.
Immediately this guy started signing up with different email addresses and usernames using VPNs etc., so right then and there we knew what he was doing when it came to opening multiple accounts. Within a couple of weeks, he had opened no less than six accounts in the forum all with different email addresses.
The kicker is, we were willing to help the guy: he had a position – and so did the casino. But his behavior sent everything into a fiery crash and burn. And just when I was changing my mind on helping the guy, he sent me some fan mail: Casinomeister Fan Mail 2017.
So yeah, a well deserving most annoying member of the year award to Jaminkens. Way to go.
Most Annoying Forum Member Historical Awards
Most Annoying Forum Member of 2016 – Roulettedonkey
Most Annoying Forum Member of 2015 – kevinhopf
Most Annoying Forum Member of 2014 – Johnnygotthebon, fishby5, bpb, Chillbill, hakapuku
Most Annoying Forum Member of 2013 – WWW420XE
Most Annoying Forum Member of 2012 – Lady Soitaire
Most Annoying Forum Member of 2011 – Year of the Trolls
Most Annoying Forum Member of 2010 – Group Award – Sore Losers
Most Annoying Forum Member of 2009 – JHV
Most Annoying Forum Member of 2008 – Group Award – Ass Clowns
Most Annoying Forum Member of 2007 – Thodoris
Most Annoying Forum Member of 2006 – Thesmacker
Most Annoying Forum Member of 2005 – Bethug
Most Annoying Forum Member of 2004 – hahacasino
Fan Mail Award 2017
"your just a pussy ass bitch"

Every year I get tons of emails from people from all over the globe – a majority of it is just fine mundane every day stuff, some of is spammy, but sometimes it's not really so great. And then there is the fan mail, people who want to throw their best complements my way.
Here is one from Jaminkens after he was banned for violating our rules on posting complaints in our forum. I was just having an afterthought on possibly helping the guy out when I received this:
You know I signed up with your site because I got robbed by bitstarz and wanted justice and to for someone if anyone could help. But from what I understand of it now it is far from what it says it is . It seems to be a bunch of people working for casinos and then you go and silence the person with the complaint then in the forum s you guys try to change the subject and make things up. Why would you really ban a member if you all ready shitcanned the pab
let me then just defend myself. The reason you don't is cuz your a fraud your whole site is. But people can see through that. That's why you will ultimatly just be a failure. Sure u might make a lil money from these people but if your site really was what it pretended to be it would blow up. But when u ban someone just for putting it out there that shows u something. U might of meant all what you put on your site twenty years ago but no your no worse than those fraud casinos. Ban me for life I don't care your just a pussy ass bitch for because you won't post the truth and you can't even debate with someone on your forum because you will look like a fucking retarded fraud that is full of shit and everyone will u just paid bitch on the casinos payroll fuck your life and eat a dick
And this:

Just wanted to let u know that your a straight sell out fake fraud pussy ass bitch. Retire or die or something so someone that is genuine can take over and not be such a pussy that gets paid by these casinos that steal from people
Well so much on wanting to help that guy out.
But what would you expect from The Most Annoying Member of 2017
Fan Mail Historical Awards
Fan Mail of 2016 – the trolls
Fan Mail of 2015 cretins, morons, and twats
Fan Mail of 2014 – frank.j.faber
Fan Mail of 2013– Shamrock7s
Fan Mail of 2012– boby's reply
Meltdown of 2011 – All TopGames Casinos are Down! DDos Attacks!!
In Memoriam 2017

This year was marked by two losses that reminds us how precious life is, and how close our community can be. Too young to go…
Donna Polen aka Gaputernut was a very active member in the early days of Casinomeister. She was funny, vibrant, and was an pioneer of webmastering back in the days of the early 2000s when the playing field of this industry was much different than it is today.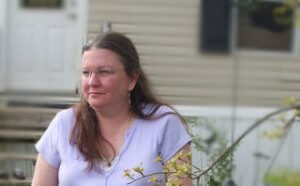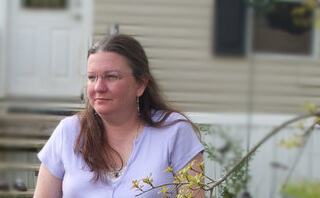 Back then it was mostly mom and pop casinos, weekend warriors, and for webmasters who had ideas. There was always something to venture into or to write about.
One of the most memorable threads of Donna's was "Help a Teen go to UK and Ireland" where she posted in January 2006
My daughter (15 yrs old) has been accepted to go to UK and Ireland next summer for a People to People ambassador program, (for more info go to http://www.studentambassadors.org/).

She was nominated by her teachers, and was accepted after an interview process and references from other teachers, she had to prove she would be a good ambassador. This is a once in a lifetime opportunity for her, but the Tuition and costs are high, so we have put together a website to help raise money.
If you have a business and would like to have a link on another site, we are selling link space. Each block (75×50) is $5.00, for each block you buy we will post your banner. For example: if you would like a 150×150 banner posted, donate $30.00 and we will put your banner and link on the site. We also have an updates page where we will put a link to your site in the update.

We have already gotten a donation, so you can see an example at http://www.ukandirelanddream.com/

If you do not have a website but still want to donate, please do…we will post your name.

Once you have made the donation please forward us the email you receive from paypal (or a confirmation number) and your banner and link and we will have it posted within 2 days.

We have to fill all the squares to meet the tuition, we have all the details and updates on the web site.
Ingenious – this one of the first times that someone figured that, via our community, some kid could go to Ireland. We did it. We raised the money and the girl went.
Sad to see you go Donna – our condolences to her family and friends. We miss you.
---
Tony Sugamosto AKA belgamo
Tony was a very popular webmaster and was a fixture at our annual Dive Crawls in Vegas every year. Like Donna, Tony was an American affiliate from the early days of online gaming when it was a wild west of rogues and crazy times. There were always forum meltdowns and cliques to be avoided. Flame wars (not on Casinomeister, mind you