SkyBet Withdrawal Time
By Alex Smith Jul 13, 2022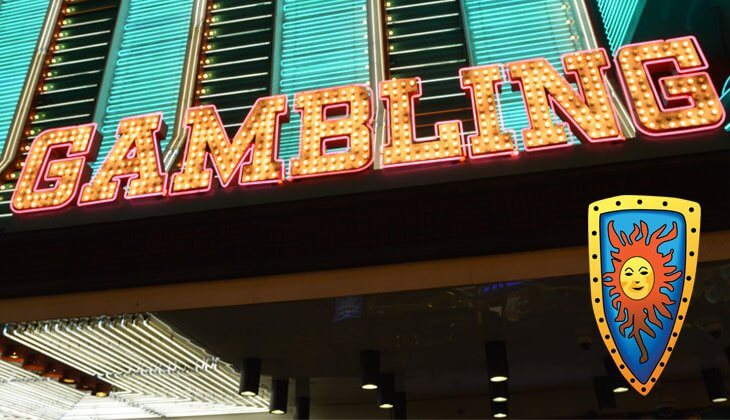 Sky Bet makes deposits and withdrawals as straightforwardly as possible. Depending on the withdrawal methods you use, it can take from a few hours to five working days for your withdrawal to reach your account.
On this page, we will look at how to make a Sky Bet withdrawal, how long they take and answer some commonly asked questions. Firstly, let's look at the different payment method options.
See Related: We Found The Canadian Casinos With The Fastest Payout
How to Withdraw From a Sky Bet Account
Sky Bet offers a wide variety of deposit methods and withdrawal methods for players to use. You should be aware that the payment method you use will significantly impact the amount of time it will take for you to withdraw money.
Below, we will look at some of the different payment methods you can use at Sky Bet.
Bank Account
Sky Bet allows players in all countries to make withdrawals to their bank accounts. Sky Bet withdrawals made to a bank account are usually free of charge. However, your bank provider may charge you a fee. The likelihood of this happening increases if you withdraw in a currency that is not native to your account.
A bank withdrawal is most useful when making large withdrawals. They are not the fastest way to withdraw from your Sky Bet account, and most players consider there to be many better withdrawal methods. Depending on which country you live in, there might be some relatively high minimum withdrawal limits.
Debit Cards
Players who use a debit card as their primary deposit method will usually be able to make withdrawals back to their debit card. However, you will usually need to undergo enhanced verification checks to do so. You may need to supply Sky Bet with a copy of your bank statement to prove ownership of the card.
Debit card withdrawals aren't the most popular withdrawal method, as they're not usually the fastest. However, if you live in the UK, you may be able to benefit from rapid withdrawals. This can see the money available in your account within two hours. These payment methods don't usually work over the bank holidays, however.
E-wallets
EWallets are available at most online casinos. Sky Bet is no exception. They allow players to use e-wallets such as Skrill, Neteller, and PayPal. E-wallets are very popular with players when it comes to withdrawals. They offer instant withdrawals (once Sky Bet has processed your request), and there are rarely any fees attached.
EWallets are also very easy to set up, usually. They are ideal for players who want to keep their online gambling separate from their regular banking history. You will usually need to complete a know-your-customer (KYC) check with the e-wallet provider you choose to join.
Other
Sky Bet also offers a few other payment methods for withdrawals. However, these vary a lot depending on which country you live in. For example, some players may be able to make withdrawals using a check. Others may be able to use localized payment methods like Interac. You can check which banking options you can use when logged into your Sky Bet account. Feel free to reach out to the Sky Bet customer support team if you are ever in doubt.
How Long Do Sky Bet Withdrawals Take?
The time frame for withdrawals at Sky Bet varies a lot depending on which banking options you use. When you withdraw funds at Sky Bet, you will be asked to select a payment option. As a general rule of thumb, e-wallets offer the fastest withdrawals. These rarely take more than 24 hours.
If you live in the UK, you can use what is known as a Rapid Transfer. This means the money will be credited to your bank within 2 hours. However, delays can occur, especially if it is your first time making a withdrawal. We strongly recommend thoroughly verifying your Sky Bet account before placing a withdrawal request to reduce potential delays.
Can I Cancel a Sky Bet Withdrawal?
No. Once you have made a Sky Bet withdrawal, you will not be able to cancel it — this is for two reasons. First and foremost, online gambling regulators like the UK's Gambling Commission now forbid online casinos and sportsbooks from letting players reverse a withdrawal.
Secondly, Sky Bet processes withdrawals so quickly that there simply isn't a need for this facility to be in place. While you cannot manually lock a withdrawal, there is no need for this. Once you press the "Confirm Withdrawal" button, it is final. The withdrawal will be processed as quickly as possible.
You will be notified via email once your Sky Bet withdrawal has been approved. Once approved, the money will be sent directly to your chosen account.
What's the Maximum I Can Withdraw?
Sky Bet is very popular with high rollers as they offer incredibly high withdrawal limits. Players can withdraw a maximum of £250,000 or currency equivalent daily. It is very unlikely most players will ever need to withdraw anywhere near this amount of money. However, it's nice to see that the sportsbook allows such high withdrawal. You will never need to worry about your winnings being paid out in installments.
We should also point out that the maximum withdrawal limit applies to all parts of the online gambling website. For example, the maximum withdrawal cap is also the same if you play in their online casino.
Sky Bet also caters to all players when it comes to the minimum withdrawal. The minimum withdrawal amount is just £5 or currency equivalent for most banking options. This makes Sky Bet ideal for low rollers. You do not need to worry about getting a significant balance to cash out your balance.
Does my Account Need to Be Verified Before I Can Withdraw?
Yes. To comply with their responsible gambling requirements, Sky Bet requires all players to verify their accounts before making a withdrawal. Thankfully, players from most countries can enjoy instant know your customer (KYC) checks. When you first join Sky Bet, you will be prompted to complete a short questionnaire.
Sky Bet will then use the information you provide to cross-reference your information against the electoral roll (if you live in the UK) or other databases. This means your account will be able to complete the account verification check within a few seconds.
However, if you use specific banking options, you may need to provide additional verification documents. For example, if you make deposits and withdrawals using debit and credit cards, you may need to provide proof of ownership of the card used.
Sky Bet Withdrawal Problems
Sky Bet has a solid reputation when it comes to processing withdrawals. However, problems can occur. If your withdrawal is declined, Sky Bet will send you an email telling you why. In most cases, they simply need some additional documentation from you. This is likely part of their responsible gambling checks.
If you are experiencing other problems, you can also check out the Sky Bet FAQ section. It answers some of the most common questions relating to withdrawals. If you cannot find any information about your problem, you may contact the customer support team at Sky Bet. They will be happy to help you out and answer any questions you may have.
Sky Bet will usually contact you via email if there are any problems with your withdrawals. We recommend keeping your email address up-to-date to ensure you do not miss any of these important emails.
Withdrawal Related Articles