Meister Awards 2010
Best and Worst in Gambling for 2010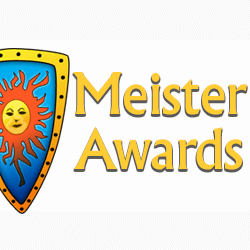 What a year! – Casinomeister slogged through the casino marshlands with ardor and devotion. This year has been a mess: pratfalls and pitfalls of casino operators, rogue spammers, dimwitted US politicians, flaccid jurisdictions, DDoS attacks, crackhead casino CSR reps…in fact, it was just like 2009.
This is one of the most amazing and immersive businesses to be in – and I hope that these awards reflect this. Never a month goes by that we aren't confounded by a newbie operator, perplexed by a problematic player issue, entertained by nit wit spam dweeb, or impressed by a really massive win. There are some really fantastic people that influence this industry in a most positive way, and there are a number that would be better off selling kitchen appliances.
Casinomeister Awards have been evolving for ten years. We first started with 15 categories back then – we now have nearly 40. Each year sometimes we add a few new ones – this year's additions are the "Ted Loh Humanitarian Award", "Customer Service on Crack Award", and "Best Games Award." I believe you will find these most fitting.
So, are you ready for the only "Awards that Matter"? Don your kevlars, fasten your chin straps, put on your flack vests, kneepads and gloves. You're about to jump into the muddy trenches of online gaming.
Drum roll please…
For the past ten years, Casinomeister has presented the "Best Online Casino" award for casinos that are deemed simply the best. The choice is made by personal observances and of course, input from players and affiliates. Since the online gaming playing field is split between non-US facing casinos (Global) and US facing casinos (US friendly), we list both as a "Best Casino".
The Best Casino of 2010 – US Friendly
They've been awarded Best New Casino 2007, Best Casino Customer Support 2008, Best Casino Customer Support 2009 and Best Casino Manager 2009 – well it's only befitting that is awarded Best US Friendly Casino for 2010.
is a refreshing alternative to the run-of-the-mill Vegas clichéd casino – their casino software is truly unique and innovative. Their tourneys are a blast – they have an active community that makes 3Dice's membership something to appreciate. Player accounts have a number of interesting functions. One allows players to set limits on funds to be played back (it's a personal safe), and 3Dice has true instant Neteller payouts. No delayed payments here for non US players.
If I were to stop there, I would just be praising a really good casino. But I am happy to go further to say that the staff and support are top-of-the-line. Their casino manager is ever-present and assists not only players who have enquiries, but engages in public discussions concerning game math and other software issues.
3Dice is definitely a player focused casino. That's the way a casino should be. Way to go 3Dice – job well done.
The Best Casino of 2010 – Global
Will it ever end? has made a profound mark on the online gaming industry with their "lead by example" attitude and 110% committment to players and their shareholders.
The past few years have been frustrating for me because I've tried my damndest to not award best Global Casino to the same casino year after year…the thing is, if it's not them, then who is it?
Transparency: 100%
Relationship to the industry: player focused philosophy.
Customer support: outstanding.
Casino management: flawless.
Gaming Platforms: casino, sports, poker, bingo, rummy.
They are consistently praised by players and webmasters alike – so it's not just me who believes they are deserving of this award.
Eight years in a row. Now that's something to be proud of. Good going 32Red once again.
Worst Casino of 2010
Update January 2012 – This is Vegas had been given this award for not paying an $83k win to a player. The casino changed hands this past year and the new management asked me to look into this once more – with additional evidence. It turns out they were scammed by a fraudster, thus the award was recinded. Bethedealer has been trying real hard for this award for some time, so I caved and finally gave it to them. They won this spot after months of hard work giving players the ol' runaround concerning their owed winnings.
Considered at one time to be a mediocre casino, they've slinked to the depths of being a non-responsive no-pay clip shot joint.
Best Casino Group 2010
32red Plc – not only can they boast of operating the best online casino for the past decade, they host three more: Sister ship and two casinos that they acquired this past year – , and . Both Ned Play and Golden Lounge had been thrown into the rogue pit for a number of reasons, but it was 32red's acquisition and management that snatched these two casinos out of the pit and brought them up to par with their main flagship – 32Red.
Kudos for everyone at 32Red – a job well done.
Worst Casino Group 2010
The Affactive group of casinos: Slots Jungle, Mayflower Casino, Casino Titan. Besides having some of the sloppiest customer service responses, they have probably the most predatory terms and conditions ever conceived by an online casino operator.
1. They will cash out amounts only up to $/€2500 – $/€3000 per business period.
2. This cash-out amount depends on your "player class".
Player class is never defined, so players never have a clue to how much of their cash outs they will receive. It's totally up to the casino management – the casino can pay you whatever they want to pay.
Hopefully, you won't have to deal with their substandard customer support. Here is a fine example of truncated responses to a simple question from forum member Rusty. Simply put: Where are you licensed?
"Casino Support: Welcome to Slots Jungle, how may I assist you?
you: Hi, could you tell me who you are licensed by?
Casino Support: it sys on the web site
you: I can't find it, could you tell me or is it a secret
Casino Support: i dont remember , check it on the web site
you: I just told you I have looked and can not find it
you: Give me a link or perhaps ask someone
Casino Support: One moment please.
you: thanks
Casino Support: otsJungle Casino <SlotsJungle.com > SlotsJungle.com is owned and operated by Regalbar Limited
you: right, that links to the webpage. I have checked under fair gaming and there is no mention of a license. Just your TST certificate. Are you licensed at all?
Casino Support: yes we r
you: Cool Who by?
Casino Support: bye
you: bye? It is a reasonable thing to want to know, yes?
Casino Support: SlotsJungle.com is owned and operated by Regalbar Limited
you: I know, do you understand what I am asking you? There are many licensing jurisdictions. Normally a Casino states where they are licensed: Gibraltar or Costa Rica or whatever.
Casino Support: you need to send your request to supportatslotsjungle.com
you: OK I will try that."
So Rusty did so, and they responded that they were licensed in the U.K….which was complete utter nonsense. Full thread here.
To give them credit, their casino representative did in fact correct this comment in our forum stating that the customer service rep was in error – that they were licensed in Curacao, not the UK. And this is the only thing this casino group has going for them, an active casino rep danielg. He ought to be given a raise for the amount of fires he's been putting out. We hope to see some improvement over the next 12 months.
Best New Casino of 2010
High Noon is the Best New Casino of 2010. Launched by the renowned Club World group in August, they had a few expected hiccups but since then have been going strong. With a receptive and responsive customer support center, they are exactly what players and this industry needs.
Good going High Noon – high fives all around.
Worst Player Experience of 2010
Update – January 2012: The worst player experience of 2010 has been recinded. After further investigation, it turns out that the player, gid88, committed fraud.
Worst Player Experience of 2010 runner up
US players: the collective experience of US players could easily be chalked up as a worst ordeal for the entire year. It's gotten to the point that many US facing operations are having serious cash flow problems – and it's only getting worse. Players in the US are frustrated and at a loss on how to deal with this. There seems to be only a handful of casinos that are able to successfully provide a viable service to these folks – but it really seems that the US market is at a crossroad. We can only cross our collective fingers with hopes that it gets better.
The Ted Loh Humanitarian Award
This past year, we lost a true friend. Ted Loh was not only my webmaster buddy, he was a pioneer in the online gaming industry. He was also a person who always made himself available to lend a hand – to anyone. You needed help? Just ask Ted.
Ted was instrumental with assisting us to raise $111,000 via Casinomeister for the Casinomeister/Got2Bet 2005 Tsunami relief fund. He lived in Bangkok and was deeply involved assisting those affected – reuniting or identify the bodies of their loved ones via his Thailand themed websites. I think it's only befitting to venerate his memory and efforts by honoring those who are determined to do the same sort of thing.
This years Ted Loh Humanitarian Award goes to the Calvin Ayre Foundation its $1,000,000 Haiti relief fund challenge.
Last year's earthquake in Haiti was not only tragic, it was catastrophic. Calvin Ayre pledged that his foundation would meet any donations generated by the online casino industry up to $1,000,000 – the proceeds were to go to Oxfam.org. In the following weeks, a number of us got busy: here at Casinomeister we raised £16,000, the IGA raised £16,600, the iGB Affiliate Awards raised £32,500 – and a number of other organizations such as GMX.net, KLS Betting, Top Affiliate Publishing ltd, EvolutionGaming.com, ClickBoss.co.uk & Simon Collins contributed as well. In just a few short weeks, nearly £78,000 had been raised and The Calvin Ayre Foundation matched the entire amount ending with ?155,316.
Calvin Ayre started the buzz, and the online casino industry became engaged. This goes to show that when we pool our resources and contacts, we can make something big happen. I'm happy to bestow this first annual award to the Calvin Ayre Foundation. Good job!
Evil Marketing Award of 2010
7Red (familiar sounding name, eh?) found itself in the rogue pit for having trumped up licensing information on their website: "Certified by the Alderney Gambling Commission and a member of the IGC" – none of it was true. As soon as they found themselves "pitified", their bossman contacted me, said that it was an honest mistake from their web designer, and the content was immediately removed. I gave him the benefit of the doubt and removed them from the pit.
But soon after this, the spam mails entitled "Deposit Accepted" began appearing. Initial thoughts were: Did I deposit money there? Or worse, has someone hacked some account of mine? A number of our members received the same deceptive and manipulative spam mails and made their comments here.
How low do you need to stoop in order to get someone to open your email or trust your website? If you don't know, just ask 7Red.
Worst Blundering Screwup 2010
Betfair. How is it possible that one of the largest betting powerhouses screws up a promotion so badly that it resorts to rogue "screw the player" tactics. It boggles one's mind.
They ran a promo on Saturday 13 November which offered an unlimited happy hour bonus with only 10x playthrough. When they realized how much they were losing, they changed the playthrough amount to 20x and began locking accounts and confiscating winnings.
Even though players had risked their own funds and met the posted wagering requirements, they were given the "speak to the hand" treatment and were told that they had not played in the "Spirit of the Bonus."
Enforcing a "spirit of the bonus" clause is something that a rogue Costa Rican clip shot joint would have pulled years ago. Most rogue casinos wouldn't even try to pull a stunt like this now. But it seems that Betfair didn't have a problem with this. Obviously, the entire casino management staff snored itself through all sessions of "Online Casino Management 101". There is no evidence that any one of them received a passing grade.
Betfair's public relations manager contacted me and assured me that any players submitting complaints via Casinomeister would be handled in a fair manner. Well, they weren't. Each complaint was met with a "form-letter" response – and then Betfair stopped responding. It seems as though they are treating this as dirt swept under the rug. Out of sight – out of mind, and it's business as usual at Betfair.
I would have expected much more from a distinguished company like Betfair. Instead of dealing with this problem in a professional and clued-up manner, they blame the players of taking advantage of them.
Best Customer Service Award 2010
For the third year in a row, shines above its peers giving players exactly the service they'd expect, but even more. Instant withdrawals, reduced reverse times upon request, simple easy to understand terms and conditions, and each player is treated like an individual, and not just like another Joe.
Good going 3Dice, keep up the good work!
Worst Customer Service Award 2010
Supreme Play / 21Grand Casino
From Max Drayman – our "pitch a Bitch" complaints manager:
"Our history with Supreme Play / 21Grand started in early February 2009. A couple issues came in within a few days of each other, both player complaints of non-payment. Although the players reported problems with their Customer Service people being curt and uncommunicative they cooperated with us freely and we were able to settle the cases promptly.
Things were quiet for the next few months but by August the PABs started pouring in. Over the next twelve weeks we received eight PABs against them and they almost all said the same thing: stalled withdrawals, rejected documents, unhelpful and dismissive Customer Service people and finally no response from CS at all.
From the time we started investigating these August-September-October issues we consistently got the same reply from them: "we're handling it with the customer directly". The trouble was that they almost never did, the customers didn't hear a word from them after the "you're gone, case closed" response that typically ended communications.
When we would confront the casino over these groundless claims they'd say "oh, we're working out a deal with the player". Again almost never true. When we asked them to show us the details of these supposed settlements they promptly "went on vacation" or said "we'll get back to you" and never did. When the cases degenerated to the point where the next step was a Casinomeister Warning they'd finally manage to find a way to settle the issue, usually to the player's satisfaction. Over and over this cycle repeated itself. Finally we'd had enough and on November 3rd we posted a Warning about their antics.
Two weeks later a new guy shows up to be their go-between for players and affiliates. He stated growing pains and player misbehavior as the causes of the past difficulties with the casinos and said he was keen to clear the slate of all outstanding issues. We forwarded him all the details of those cases, emails started flying back and forth between him and the players involved and then … nothing happened. A week or two into it the whole skidded to a halt and suddenly the new guy was unavailable for comment. Again all we were getting was dead air from these guys.
Fast-forward about a month and someone new appears. "We've made some mistakes", "the last thing didn't work out because the guy took vacations", etc etc and could we start all over again?
Maybe this new thing will be the step forward we've been hoping to see. That would be great but to date it's pretty much been one snafu after another with these casinos and much of it seems to originate with their terrible customer service."
Customer Service on Crack Award
Every year, some customer service rep or manager either sniffs too much glue or inhales too much crack. This coveted award goes to the intoxicated clowns at Thebes Casino.
I had made a comment on my webcast at Youtube concerning Thebes Casino and their inability to properly handle a rather serious player issue. A player was awaiting to be paid by installments and the casino was being non-responsive. I said to basically avoid this casino until these issues are resolved.
Well their casino rep signs up at Youtube with the handle brainbaillyisafucker and posts the following lucid remark
"you and your site is piece of XXXXX biased crap . Can we pay you so you will like us like others do ? I am sure that with the right amount you will lick my B____!"
This was signed off as "Sarah."
This crackhead then signs up with another account: thebesfinance and posts the following:
"We are gonna see you in court ! This time you went too far without checking your facts. I work for Thebes finance and in the days before Christmas i sent the player you mention in your video 3 emails apologizing for the delay but that he was gonna get his $500 as afreed, i am yet to receive a single mail from you Casinomeister about this matter ?? How about you contact player x and ask him if he received payment and emails from me (Sarah) 2x sent 20th Dec, and 1 21st Dec
STOP LYING !"
At press time (18 January 2011) this player who lodged a complaint with us, and the one I was referring to has still not been paid.
Thebes Casino is powered via TopGame which in most cases has centralized support. This is the sort of service you can expect from these casinos. Need I say more? Nope, their half-assed poorly written comments speak volumes.
Best Software Supplier Award
The Best Software Supplier Award is given to those companies that not only provide players with a wide variety of high tech state-of-the-art games, but which are responsive to players and webmasters questions and needs. Microgaming leads by example for 2010. It's not just the games they've produced this year that sets them in a prime position, it's their unwavering dedication to serve the player.
This past Spring, MGS opened their offices to several industry specialists, myself included, and we spent a couple of days going through a laundry list of ideas, complaints and suggestions from players and affiliates alike. This was an unprecedented event in online gaming history, and it set the stage for a more responsive relationship between the casino product and user. We hope to make this a traditional meeting. More can be read about the results of the meeting here.
Best Games Award
The Best Games Award is new – it's purpose is to single out software providers that provide players with cutting edge – unique games that go one step beyond their competitors.
3Dice games are extraordinary. Their graphics are superb. The slots include bonus rounds that genuinely clever and designed with the player in mind. Their games also set an example on how one's devotion to "attention to detail" and variance produces successful slots. Many of the games have animations of creatures appearing (or disappearing) within the screen, sometimes changing throughout the seasons; this just adds to the cyber player experience. Give 3Dice a spin around the block and you'll see what I'm talking about.
Sitting on One's Hands Award 2010
For the third year in a row, the Malta Lottery and Gaming Authority has proven itself to be the epitome of a rubber stamp licensing agency. You would think that after three years of receiving this award, they would wake up and smell the coffee. Unfortunately, it's still snoozeville in Malta.
It's common knowledge amongst players that if a casino is licensed in Malta, all it means is that the casino is getting a tax-break. The response to player's grievances is sporadic and slow, and most of the time it's ineffectual.
Fourth Point of Contact Award 2010
The "fourth point of contact" is US paratrooper lingo for the fourth point of your body as it hits the ground during a parachute landing fall. In other words, it's yer ass. This award is given to a person whose head is so far up their "fourth point of contact" that the bulge in his neck is his nose…
"Waffle, waffle, waffle – bitch, bitch, bitch – self promote, self promote (I help players too) self promote. Waffle, waffle waffle – attack another affiliate – more waffle – insert implied legal threat – waffle, waffle, waffle…"
What's that sound? That's the sound of this year's leading contortionist: the hyperactive affiliate (at some of the more active affiliate message boards) who has his or her head stuck in their ass. They have clearly forgotten about their websites. They are so busy slinging mud and posturing themselves amongst their brethren that their websites slip away and become a dusty forgotten memory. They turn to crap.
It's called "Affiliate Darwinism". (Yes folks, you heard it here first.) The more time an affiliate spends prattling away on message boards, the less time they spend focused on their websites. The less time they spend on their sites, the lest successful they become. The less successful they become…well this leads to vitriolic abusive rants – until they are nothing but a ball of bitterness and despair.
If some of these people would just get their heads out of their asses and direct more attention and energy to their own businesses, we'd have a lot more real quality websites out there and not so much negativity.
Head in the Sand Award 2010
Who else but the Lotteries and Gaming Authority in Malta (see Sitting on One's Hands Award 2010). Their heads must be buried deep – at least when Kahnawake was continually criticised they woke up and are probably one of the most proactive and effective jurisdictions out there. Obviously the LGA hasn't a clue about how outraged the online gaming community is concerning their silence and ineffectiveness. I hope to see a major turn-around in 2011 because this is getting to be a bit too much.
Fall From Grace Award I – 2010
The Rushmore Group. Awarded Biggest Disappointment of 2009 III for failing to meet what we expected from an "Accredited" online casino. They went from being a major disappointment to "falling from grace." They lost their "Accreditation" after we became aware that they had botched a fraudster investigation. A "dolphin was caught in the tuna net" so to speak. He was a legit player who was originally deemed to be a fraudster. This was to the tune of about $8K.
Since then, it has been sporadic. Complaints of slow pays and trepidation from both players and affiliates have not made things easy for the Rushmore group.
Fall From Grace Award II 2010
Betfair Casino went from upstanding majorly important bookmaker to a roguish majorly important bookmaker. See Worst Blundering Screw Up 2010.
Fall From Grace Award III 2010
Bwin went from upstanding majorly important bookmaker to a roguish majorly important bookmaker
Best Named Casino of 2010
Thematic imagery is the selling point of High Noon's name.
High Noon evokes the image of a rustic semi-rowdy saloon with the potential to descend into a showdown in the dusty road outside. Sure, it's Cowboy Town, and what could be more fitting than this name for an RTG powered casino. What makes it special is that it's powered by one of the best casino groups: Club World, and is 2010's Best New Casino. Good going Club World.
Worst Named Casino of 2010
For some odd reason, this year presented us with a plethora of badly named casinos. The choice was difficult – so we have two top winners: Casino Lust and Las Casino Vegas. High fives all around for making the Internet a more trashy and nonsensical place to be.
Casino Lust: what the hell is so lusty about a casino? And why would anyone in their right mind attempt to merge these two concepts?: Lust and Casinos. Obviously it's a stunted halfbaked name derived by individuals who haven't grasped anything real about the online casino industry. It's the cheap and cheesy way towards casino marketing.
Las Casino Vegas: What the hell is that? Conjured up by a couple of spammy shills from Russia, that's what. This casino begs to be placed amongst its brethren of horribly named casinos. More about this disaster waiting to happen here.
Stupidest Named Casino of 2010
What could be more stupid than Majestic Comet Casino? "Look up in the sky! Jeepers! It's a majestic comet!!" Eh?
Well not much could beat that except for "Yes We Can Casino". Yes, folks – you've heard that right – that's a real casino name. Powered by TopGame, it's a name that elicits a number of thoughts. Like what form of hallucinogens did the operators chow down while conjuring this up. Cograts on a job well done – you couldn't have thought of anything stupider.
The Best Affiliate Program of 2010
What does it take to win this award? Three things are specifically scrutinized.
1) The casinos that are being advertised – how reputable are they?
2)The relationship between the affiliate program's staff and the webmaster community – dedication to the player and webmaster community is a main concern.
3)The product – how intuitive is the website? Is the information that a webmaster needs easily accessible? Marketing materials – how user friendly is the site?
is this year's winner hands down. They have it all. Headed by the amiable and dedicated-to-this-industry Martyn Beacon, Affiliate Edge was revamped and relaunched this year: and they jumped in feet first and ran with the ball.
Affiliate Edge's stats are a refreshing departure from the annoyingly clunky stats one gets from many aff programs. Affiliate Edge's stats were beyond any doubt created with the webmaster in mind: the website is intuitive, their stats are updated in real time, one can create and save reports, the creation of campaigns are a breeze.
Besides having some of the best staff around, the affiliate program is powered by some of the most touted and best managed casinos available – the Club World Group. Congratulations Affiliate Edge – job well done.
Most Annoying Affiliate Program of 2010
Well, it's more rogue-like than annoying; Bwin rose above its peers this year by shoving new terms and conditions down the throats of webmasters and affiliates – I would say, this is the "worst" affiliate program of 2010.
Bwin, a bloated "biting more off than they can chew" sportsbook decided to upgrade their affiliate terms and conditions with retroactive predatory terms. One term specifically reduced the percentage rate of revenue share for players after three years – most affiliate programs agree upon a percentage and it's for the lifetime of the player's account. What was particularly annoying was that the affiliate program was relaunched with these changed terms, and in order for affiliates to access their stats, they had to affirm that they agree with these terms and conditions. Bad move for Bwin.
The question is whether or not this company cares. I would extrapolate a big hairy "no". Bwin has relied on offline advertising and branding for years, affiliates to them are just another means of advertising. They can afford to throw affiliates under the bus and keep driving on.
Best Casino Manager of 2010
Pat Harrison of 32Red wins this once again: quiet, efficient, no-bullshit, gets things done ASAP. What more could punters ask for? He is a definite asset to 32Red Plc. His bosses need to give this man a raise.
Worst Casino Management of 2010
From Max Drayman – our "pitch a Bitch" complaints manager.
"We've had three cases against Blacklights Casino submitted to us over the last few months. In the first two cases our communications with them were a little odd — it seemed as if their reasons for not doing the right thing were a little flaky though they came through in the end — but I understand they are relatively new to the game and we cut them some slack because of this.
In our most recent case things have gone from "flaky" to worse. A player approached us asking for help getting paid $3500 in winnings. It turns out he had come up with a goofy little system — bet high every 9th spin — and was having fun with it. Of course he was losing and on four occasions he re-deposited with encouragement and "moral support" from the casino people. So far so good.
On his fifth deposit again the casino people were happily encouraging him. Then he won $6000, some of which he played and lost, and finally requested a withdrawal of his remaining $3500. The casino promptly locked his account and told him they were going to refund his most recent deposit ($50), no further details given.
The player pressed the casino for an explanation and was told that he had violated Term 7.8, the casino's anti-hacking clause. They offered no further details and refused to communicate with the player further.
So the player filed a PAB and we went to the casino for details. Remarkably they said they had nothing on the player but had discovered that he had been interested in bots a few years ago — apparently they had found some old posts on a message board — and on those grounds they had taken their actions against the player. "Our decision is final and non-negotiable" they said, and stated flat out that we could blacklist them if we wanted to but it wouldn't change their position.
When I asked if this was going to be their general policy toward player issues they said they didn't like that fact that a recent Casinomeister webcast had criticized Topgame. "I have lost faith in Casinomeister that i will receive a fair and unbiased opinion from you based on the comments on that video*" wrote their Finance Department representative. And that was the end of the discussion; no reply to subsequent emails on the issue."
*The webcast that the manager was referring to criticised Thebes Casino for ignoring player issues. Seems like these clowns know each other.
Biggest Disappointment of 2010
Senate Majority Leader Harry Reid's failure to get his online poker proposal passed. This could have been a high point of the year, but since he's a representative from Nevada, it seemed to only galvanize opposing forces such as Senator Bachus and Sen. Jon Kyl of Arizona accusing him of being a puppet of the big Vegas casinos. This move may have pushed back any recent efforts made by online gaming movement for next couple of years.
HR 2267 – the "Internet Gambling Regulation, Consumer Protection, and Enforcement Act" never got to the House floor for debate.
Speaking at a fund raiser in Las Vegas Saturday afternoon, the Republican member of the House of Representatives told Poker News Daily: "There's a little bit more of Congress left this year in November and December called the lame duck session. There is an outside chance of something happening for poker only passing in the lame duck session.
"But the odds are not real good on that right now. So, if we go into next year, we will have a different makeup in Congress and a different Chairman of that committee."
Well it's "next year already and yes, there is a different makeup of Congress and a new member of the Finance Committee: Senator Bachus.?You can kiss this bill goodbye.
Biggest Disappointment of 2010 II
The US Market. US players are now finding themselves in a place they don't want to be – the US. The powers that be (read: public servants) have made online gaming from the States a perilous situation. Players are finding themselves at the mercy of fate when it comes to receiving winnings. And a government that is there to protect and serve its constituents has fully turned its back on the needs of these players. We saw a number of really good casinos being hobbled (Lock Casino, Rushmore Group), folding (Buzzluck, Casino Cubed), or selling off their assets to other more resilient companies.
It's ironic; US players want to play, and casino operators want to be regulated and taxed in the United States, but still no dice for anyone. No one is benefitting from this at all. It's gotten to the point where it's embarrassing to admit that one is an American. Land of the free? Yeah, right.
Biggest Disappointment of 2008 III
The proliferation of underfinanced and mismanaged white label casinos via Rival Gaming and Top Gaming. These casinos are primarily US facing – and since the US market is huge, it's a prime spot for anyone who is willing to take certain risks like confiscations of funds and payment processing woes. It is no place for amateurs, and white label casinos are usually run by individuals who are ill-equipped to meet these challenges. Unfortunately, this puts both players and affiliates at risk. I am disappointed that these two companies haven't changed their marketing approach to this industry.
Most Annoying Forum Member of 2010
This is a group award to all of the players who are sore losers. Players who use our forum as a platform to slag off on casinos when they lose. I can understand being miffed when your account drops to zero, but to go on and on and on about how casinos cheat and rob you constantly just goes to show someone needs to quit gambling.
People who threaten customer service representatives with death and other malicious bodily harm merely because they lose too much or don't get enough bonuses need a serious reality check. No one puts a gun to your head and forces you to deposit. This is strictly a voluntary action. Gambling is risking one's money – and if the house has the edge, then it's more than certain you will lose – especially in the long run.
If the casinos are cheating so much, then why are you still playing?
Forum Highlight of the Year
One thing that I look for as a "highlight" is a thread that actually makes a "change for the positive" during the year. This year we had quite a number, but one glowing example is a thread from June that polled our members about a casino term that was thought to be unfair.
It concerned Purple Lounge which had a clause in their terms and conditions that stated that if you cash out early before meeting the wagering requirements on bonus play, your winnings would be confiscated. Well, here comes a player from Greece who is required to wager about twice the amount then regular folk – because he's a Greek player. He noticed that the software allowed him to cashout – so he cashed out thinking it was okay. Well it wasn't – he hadn't met the wagering requirement that was being applied to his being a Greek player. The casino confiscated his funds – even though he stated he would play out the rest. The casino's stance was "our decision is final" – there was nothing else they were willing to do.
I ran a poll in our forum – over 600 members responded 82% indicating that this was unacceptable for an accredited casino. The casino should have returned the funds to the player's account and given him instructions on what he needed to do to properly cash out. Purple Lounge was removed from the accredited section.
But since then, the casino has come around and settled this with the player – he was paid. They admitted that the term was not fairly implemented and that they would have it removed. What makes this thread significant is that it placed "unfair terms" on the radar for not only players, but for several hundred operators, affiliate managers, and other persons professionally involved in this industry
Most Controversial Thread of the Year
The beauty of our forum is that there are people from all walks of life, from every corner of the globe participating in discussions on every topic – from "Online Casino Bonus Fraud" to "What shepherds do when they're bored…" Most of the time these discussions are mellow, but once in a while the discourse can be heated – fraught with emotions – there are many topics we hold close to heart. Occassionally these threads can be truly divisive.
This years Most Controversial Thread is Club World USA — Proof of Full Time Employment? . It began with a complaint from a member who was trying to collect his winnings from Club World and Club World wanted him to show that he was employed and not a student. The Club World Group has a strict policy that forbids play from full time college students. The player proved his employment and was paid – but then came another player issue.
This player Danl was a student when he played, claimed he was a student when requesting his payout, but changed his story after being shown the "no student" clause. He claimed he was no longer in school.
Personally, I wondered why this player was not being paid since he told us he had been out of school – he was planning to continue next year sometime. Fine he's not a student, and I believe that's the story he gave everyone. Everyone in the forum saw this as a clear cut case of "pay the player".
But it turned out the player – DanL – had lied to us, that he was still a student and was a student during the time of playing at the casino, so we then made the call that yes, the casino reserved the right to negate his winnings. Danl had broken the terms and conditions.
The controversy lies in the validity of this term – what constitutes a "student", is it fair to implement such a term? Should accredited casinos have a term like this? This spilled over to this thread and also to this one here.
Even though these threads are controversial and potentially divisive, one should not forget that two main purposes of a forum is to share information and debate issues with a hope that the ideas presented will make a better environment for this industry and a more secure playing field for the player.
Stupidest Casino Trick of 2010
Jackpots Heaven is the honored recipient this year. After a number of players discovered that JH had not only lifted the content of a number of casinos, they had even copied the licensing credentials from Casino Riva – a totally non-related company. When this was pointed out to them, they blamed the error on a freelancer:
"…the freelancer we engaged to write the terms and conditions and some other pages has apparently chosen the easy way to get it from another site. We have read it many times but didn?t see it. I apologize riva about this temporary issue and want to confirm that the irrelevant text has now been removed."
I had assumed that when a casino is launched, this is only done after all pages have been proofread and vetted for any errors or inaccuracies. They don't do that there at Jackpotheaven.
It was also discovered that their casino software had games that were using images from MGS, Playtech, and RTG. This was pointed out by not only me but by a mass of webmasters – many of whom set up their own "rogue" pages. A number of these webmasters received emails with the usual garbled legal threats one comes accustomed to from clowns like this.
All in all – the were properly rogued. Players don't need to be preyed upon by these half-baked companies.
Best Warning Robot of 2010
How could this be any easier? Vortran007 is the ONLY warning robot out there in cyberland. This year he has warned players about Thebes Casino, Cherry Casino, Cleopatra's Palace, One Club Casino, Wager Unit, Bethedealer, Grand Prive, and the perils of the US market. Where would we be without Vortran?
He's my buddy; he's my sidekick. He's an integral part of Casinomeister's Webcast – and he's here to stay. Kudos to Vortran – job well done!
Check out Vortran007 on our YouTube presentations!
The Evil Player Award for 2010
Some people have serious issues with being honest or straightforward. Player Diamondale is an example of such a person. This guy had a "history" at Casinomeister for his constant whining about losing or being ripped off by rogue casinos. He had one PAB in 2008 where he claimed a casino owed him $450 (non-payment) when in fact it turned out he played his $450 winnings back to the casino. (He forgot to mention that in his PAB). He later told us he felt he was forced to play these winnings back. This bogus PAB and two other frivolous ones simply wasted our time. We sort of felt sorry for him, so instead of banning him, we disabled his access to the complaint sections of the forum – he could read but no longer post there. Obviously, this didn't help.
He began a thread here where he claimed his life was being threatened by an ecash processor. Of course we were alarmed, and the members rallied around him trying to find out what was up so that they could give him some good advice. Turns out he wasn't being threatened, that he had a financial interest in the company, and he was more or less twisting the truth around to either a) get some attention or b) get some attention.
He also started boasting of his regular chargebacks at casinos that were too slow to payout, so enough was enough – we upgraded his account to banned – never to return.
I write these awards in January each year. And this is a catagory that has always the same element: how greed and/or addiction overcomes ones senses and dignity. Diamondale, Actoreddie, Evil Stephan, Evil RhondaX, etc., all fall into this catagory. We can only wonder – who will it be next?