Affiliate Edge Rogue Casino Program, Unethical Casino Practice
By Casinomeister, Last updated Jan 29, 2023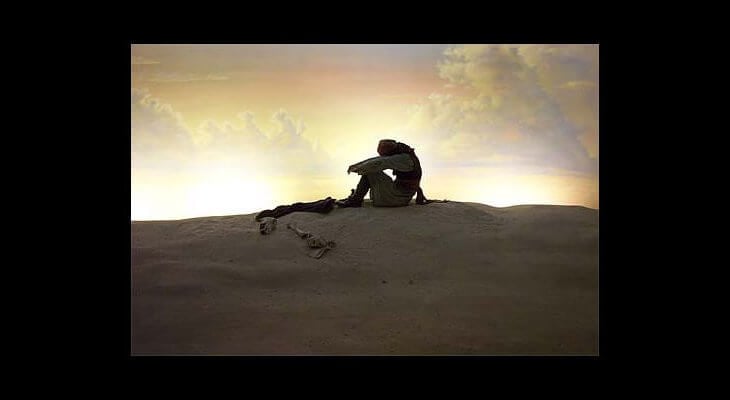 Today marks a sad day in the online casino industry. Today is the day that we witness one of the most outstanding casino groups join the underbelly of the casino world.
Affiliate Edge in its prime was a true wonder – a real gem. It was headed by an operator who was simply awesome. I could always depend on him to do the right thing when it came to any player issue. He was fair, he was sharp, he was responsive and proactive, he always gave the player the benefit of the doubt, and I never had any hesitation that he was able to make well founded and thought-out decisions when it came to dealing with players. For years, I watched his casino group grow not only with new properties, but with employees that were/are in fact the best in the business:
Martyn Beacon – Affiliate Manager – winning of numerous industry awards to include Casinomeister's Best Casino Affiliate Program 2010, 2011, 2014, 2015. It was Martyn and his apprentice Stephen Croft who were the reason this affiliate program was truly one of the best in the business.
Most importantly Karolina – Casino Manager: she was one of the best casino managers that I or Max (our complaints manager) have ever worked with. She was sharp, responsive and kept everyone on their toes. She was one of the prime reasons that the Club World Casino group won Best Casinos Group for many years. She personally won Best Casino Manager two years in a row – 2014, 2015 – which is saying a hell of a lot. She is an awesome manager – top notch.
The thing is, this is a perfect scenario – awesome people running a casino – the players are pretty much guaranteed to be happy campers. This is an ideal situation for everyone: the industry and player community.
And then…
And then there was a hostile takeover that involved the ownership in October 2016. The experienced operator was shoved out and his partners, who had zero experience with operating a casino, stepped in.
So he's gone – the man that many of us portal operators and webmasters had trusted for over a decade – and we have new "owners" to begin a new relationship.
I gave them the benefit of the doubt; I was hoping that they would carry the torch forward. My primary concern though was that the players – many of whom I had referred to this casino group for over a decade – would be taken care of.
The bottom line in this industry is that you rely on trust. If you can't trust someone – then you are going to have problems.
The Club World Casino group were Casinomeister Accredited casinos – had been for years – and being Accredited Casinos at Casinomeister requires a few things. For one, I have to have a warm fuzzy feeling when it comes to the operations, and who is responsible in making decisions.
Giving credit where credit is due, the new operators contacted me and explained how things went down and what they were planning to do – that nothing had changed, that the day-to-day operations were the same – that the majority of key staff were still there. But I had questions concerning who was giving them guidance.
These guys had no experience whatsoever. I have been in the business (at press time) for over eighteen years. I have been doing business with Club World casinos for over a decade – I have never met these guys, nor have I ever heard of them before this. So simply put – who were they using to advise them on how to run a casino business?
This is where it gets bad, really bad.
I was given a speak to the hand moment. They never answered my question – I guess I didn't make it clear enough on how important it is to be upfront on where they were getting their advice.
So who was giving them advice? Sources tell me the it is the people behind Affpower.
You know – Affpower. The dodgiest – the most unethical casino group to rear its fugly head in years. The Affpower operators think it's totally fine to steal software – act as if they run legitimate casinos, and detag players from affiliate webmasters' accounts.
Did I say detagging players?
Let me explain: affiliate webmasters are the marketing arm of online casinos. These are the folks who build websites like thePogg, LatestCasinoBonuses, AskGamblers, Casinolistings.com, GoneGambling, OnlineCasinoReviewer, to name a few.
Affiliates take all the risk, take all the costs in what it takes to run a website – and when it comes to provide casinos for their service (to drive traffic), they will normally strike an "affiliate deal" which is where the affiliate receives an agreed upon percentage of a player's deposits. It's a relatively fair way to do marketing. The affiliate sends a player to a casino, the player joins the casino, the affiliate receives a percentage of the player's deposits for the lifetime of the player.
This is a normal way of doing business in the casino world. Unfortunately, Affiliate Edge lost their moral compass when entering into conversations with the rogue Affpower reps.
They began "detagging" players. In other words, removing these players from an affiliate's account. Every affiliate knows what I am talking about when I mention detagging. It's a scary term. Many affiliates run on shoe-string budgets, and are lucky to refer a handful of players to any casino. Those handfuls of players could be their livelihood. This is how they feed and put shoes on their kids' feet – no shit. Detagging players from an affiliate's account is fraud. In the EU – and specifically in the UK where Affiliate Edge's offices are – business fraud can be a serious issue.
And it gets worse. There are a number of webmasters who have evidence of this fraud – and I believe that I am one of them.

Remember Ted Loh? Ted Loh was one of my closest friends who died of cancer in 2010. Since his passing a few webmaster buddies and I host some of his affiliate links. Personally, I make March Ted Loh month – his birthday is on the 9th of March. I promote his Affiliate Edge links and 32Red links. In other words, when you sign up at 32Red or any of the Affiliate Edge casino links via Casinomeister during March, all of the profits from those links go to Ted Loh's widow and children (two girls – one boy). I've been watching these stats, and for the past year Ted Loh's affiliate earnings have been pretty steady (on average about $800 per month or so with Affiliate Edge). But what happened in December – February? I'll tell you what happened – it appears that his players were detagged from his account. You can see for yourself via this screenshot: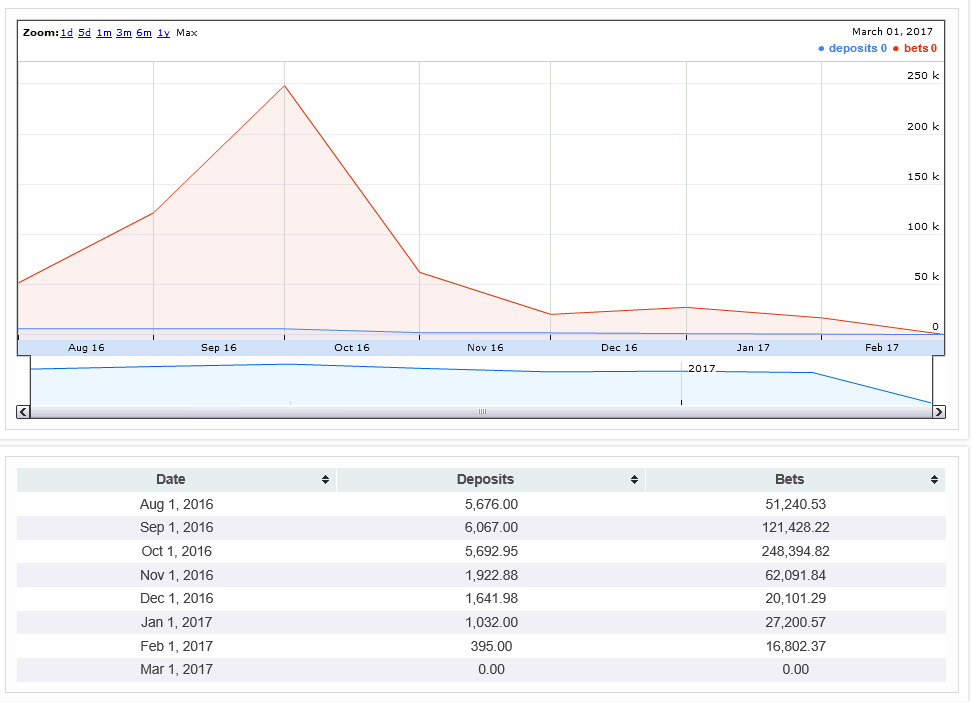 How do I know this is true? At press time (9 March 2017), many affiliates of Affiliate Edge are experiencing the same thing – and no one has denied that this is happening. These affiliates have their own records, and I would expect that they will be publishing them just like I am doing so here.
What makes this so dastardly? The persons responsible for this are affecting the income of not only scores of small time businesses, but the income of the widow of one of my closest friends. It is dishonest, unethical, and morally abhorrent.
So why should you care? You – the player of an online casino. You should care because this is the true reflection of the ethics of a business. If a business is willing to defraud its marketing partners – why should it pay its players? Business ethics not only affect one small portion of a business – it affects the entire operation. When these ethics are exemplary – it's a gorgeous day at work and everyone is happy. When these ethics are in the gutter – it's poison. Everything here touched is poisoned.
And what happened to those great people who I mentioned at the beginning of this write-up? They all bailed as soon as any of this dodgy stuff appeared.
Karolina and Martyn handed in their notices without having an alternate job to go to, putting family life at risk for the sake of the affiliates – and players that this is affecting. They wanted no part in this sham – they did not want to be contaminated by the ineptitude and corrupt values of the present operators. Good for them – but a very sad day indeed.
Affected Properties:
Aladdin's Gold Casino
All Star Slots Casino
Buzzluck Casino Review
Club World Casino
Highnoon Casino
Lucky Red Casino
Manhattan Slots