By Alex Smith Mar 7, 2023
Mega Moolah Review
Microgaming's Mega Moolah progressive jackpot slot is one of the most well-known and famous slot machines ever created. It holds the World Record for having created more multi-millionaires than any other jackpot slot on the planet. This African-inspired game offers a ton of action, with players able to win life-changing amounts of money on every single spin!
The four progressive jackpots accompany a free spins bonus. Mega Moolah is frequently touted as one of the most successful video slots in history. With these accolades combined with million-dollar jackpots, it's no surprise to see so many players continuing to play this iconic jackpot game — all hoping to scoop the million-dollar prize for themselves!
Here in this Mega Moolah slot review, we're going to do our best to give you our honest, impartial and unbiased thoughts about the game. We'll cover everything, from the theme, the payouts, the bonuses and features, and the progressive jackpots. We'll even show you other great jackpot slots and answer some of the most frequently asked questions.
| | |
| --- | --- |
| Software | Microgaming |
| RTP | 88.12% |
| Paylines | 25 |
| Reels | 5 |
| Min Bet | 0.25 |
| Max Bet | 6.25 |
Which Online Casinos Play Mega Moolah?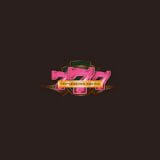 Triple Seven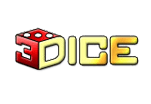 3Dice Casino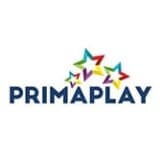 Primaplay Casino
Overview
Microgaming first released its Mega Moolah slot way back in 2006. So, not only is it one of the most successful video slots ever created, but it's also one of the oldest. Most game developers tend to "retire" their older slots unless, like NetEnt's Dead or Alive, for example, they prove a major commercial success. Mega Moolah is an example of what one of those "major successes" actually looks like.
From the moment you load up the Mega Moolah slot, you'll find yourself immersed in the wild plains of Africa, and the slot is themed heavily around a safari. Microgaming states the game is designed around the famous Serengeti. You'll notice that the reels are overlaid against a background that encompasses this theme, with shrubbery, trees, and a gorgeous sunrise all making an appearance in the backdrop.
Along with some fantastic graphics and creatives, Microgaming has also included a phenomenal musical soundtrack that aims to mimic the music of a traditional African tribe. It fits in with the rest of the slot really well, and playing Mega Moolah is truly a pleasure. The game is famed for its theme and jackpots. But are there free spins? Yes!
A Recent Upgrade
With the game first released back in 2006, it's only natural that Mega Moolah existed using Flash technology for most of its life. However, many leading web browsers announced a few years ago that they'd be ending support for Flash. With it making mobile gameplay tricky (to say the least), Microgaming decided to port their Mega Moolah over to HTML5.
This is something we've seen them do with a number of their most popular and successful games, Immortal Romance and Thunderstruck II, for example. This "facelift' gave Mega Moolah a new ray of light, combining the old-school, retro feel of the game that so many of us fell in love with it with modern-day, easy-to-navigate and easy-to-use graphics. Thankfully, other than looking better and being easier to play, everything else (jackpots included) stayed the same!
A Classic-Looking Slot… With a Twist
Microgaming's Mega Moolah slot is built around a fairly conventional video slot format, using a 5-reel, 3-row build with 25 fixed paylines. In the Flash version of the game, you did use to be able to adjust the number of paylines active on every spin. However, that's no longer an option, and, to be honest, many online casinos were choosing to disable the option anyway, so it's not a loss, in our opinion.
In order to form a win while playing the Mega Moolah online slot, you'll need to match a 3-of-a-kind, 4-of-a-kind or 5-of-a-kind combo of symbols from left to right on an active payline. Once you form a winning combination, depending on the amount of the win, you may see a small animation play out — and some funky music may appear.
The game provides a high number of times in which you will form a winning combination (we'll talk more about this in just a moment). Due to this fact, you'll find that generally speaking, the animations are kept relatively low-key. That's good, in our opinion, as it allows you to get on with the game and keep spinning in the hopes of triggering that all-elusive jackpot bonus!
Betting and Game Options
Like most of the software provider's slots, the Mega Moolah slot offers a relatively low min bet, ensuring those on all budgets can enjoy the thrills of the game without worrying about taking too much. The minimum bet you'll see while playing Mega Moolah is $0.25, directly corresponding to the number of paylines the game has.
However, when it comes to the maximum bet, you may be surprised to learn that the most you'll be able to wager on a single spin is just $6.25. No, that's not a typo; the maximum bet in Mega Moolah is just $6.25! It's not entirely clear why Microgaming decided to implement such a low max bet. Still, the stake you're playing at does influence your chances of triggering the progressive bonus round, so this may be one of the reasons why.
Like most casino games, Mega Moolah allows you to set up an autoplay function when it comes to game options. This lets you pre-program up to 100 spins to play out automatically, without you needing to hit the spin button or interact with the game at all. You can choose several options when setting off the autoplay, for example, disabling it upon triggering the free spins feature or setting a max win/loss cap.
In jurisdictions where quickspin is available, you'll also notice that there's a lightning bolt icon on the left-hand side of the main spin button. This activates the game's turbo mode, decreasing the time between spins and allowing you to play significantly more game rounds each hour.
RTP and Volatility
It may surprise you to learn that Mega Moolah is actually a low variance slot, and this means you expect to see very frequent wins. Although, as is the case with many low variance casino games, a win doesn't necessarily mean you win back more than you wagered — just that the spin isn't a loss. Players favour this low volatility build as it means they can play for life-changing jackpots without needing to worry too much about their balance decreasing quickly.
Unfortunately, when it comes to the Mega Moolah RTP, like any jackpot slot, the return to the player is lower than most video slots. With the RTP 88.12%, it's fair to say there are definitely better slots to play — RTP-wise — but this is just how it is with a progressive jackpot slot. Plus, with the RTP 88.12%, you have to remember that every time you play the slot, a small amount of your bet actually gets added to the jackpot totals — that's how they increase in size!
When we were putting this Mega Moolah slot review together, we also managed to learn about the game's hit frequency rate, that is, the number of times you'll hit a win after pressing the "spin" button. Microgaming's Mega Moolah offers an insanely high hit frequency rate of 46.35%, which means you can expect almost half of your spins to result in a winning combination. That's not something you see in most casino games!
Symbols and Payouts
Today, Microgaming actually has a couple of Mega Moolah slots, although the original remains the most popular one. Despite using cartoon-like graphics to represent the symbols, the software provider has done a really good job of making everything fit together and look good.
When it comes to symbols, you'll notice that playing card values, including 10, jack, queen, king, and ace, have been used to represent the slot's low-value symbols. These don't pay very much, especially during the base game. So even 5-of-a-kind combos of the Royals aren't anything to get too excited about.
The real money is found in the premium symbols. These include a variety of wild animals, such as a Buffalo, a Giraffe, a Zebra, and an Elephant. The latter is worth the most, awarding a payout of 30X your stake for lining up a 5-of-a-kind combo. He pays 10X for a 4-of-a-kind combo, 2X for a 3-of-a-kind combo, and he even pays 0.24X your stake for lining up just two of him!
There's also a wild symbol in the slot, which, when lined up correctly, can award really big wins. The wild symbol is represented by the Lion, and he substitutes for all of the game's other paying symbols. However, he also has his own paytable, awarding a whopping 600X your stake if you manage to line up a 5-of-a-kind combo. A 4-of-a-kind combo awards you with 60X your bet, while a 3-of-a-kind combo pays out at 5X.
Bonuses and Features
In order to put this comprehensive Mega Moolah review together, we spent a significant amount of time trying out the game. A large part of this was looking at the bonus features within the game. You'll find two; a free spins feature and, of course, the progressive jackpots. We'll show you how both of these bonus rounds work below:
Free Spins
The free spins feature in Mega Moolah is triggered by landing 3, 4, or 5 of the scatter symbols anywhere in view. The Witch Doctor represents the scatter symbols, and once you trigger the free spins feature, you'll be awarded 15 free spins. However, before the 15 free spins begin, you'll also be paid a cash prize worth either 3X, 20X or 100X, depending on how many of the bonus round symbols you managed to land.
During the bonus game, a 3X multiplier is applied against all wins. This multiplier makes it much easier to form big wins within the free spins round, especially if you manage to line up a 5-of-a-kind combo of the wild Lion.
Like many online slots, you can also re-trigger the free spins bonus game. This is achieved by landing another 3, 4, or 5 of the scatter symbols anywhere in view. Doing so will award you with an additional ten free spins. The bonus game can continue for quite some time. The free spins round doesn't usually pay too much. Still, with enough free spins (and thanks to the 3X multiplier), you can end up walking away with some decent hits in the region of 100-200X your stake.
Mega Moolah Jackpot Feature
As you may expect, the biggest appeal of playing a progressive slot is the progressive jackpots, and on Microgaming's Mega Moolah slot machine, there are four jackpots to be won. This includes the Mini, Minor, Major and Mega. You'll obviously want to win the Mega jackpot, but even the Mini, Minor/Major jackpots can award some decent payouts.
The main Mega Moolah jackpot round is triggered randomly, so you don't need to land a scatter symbol anywhere in view. Once the bonus game has triggered, you'll be taken to a special bonus wheel. You'll see the current jackpots to the left-hand side of the bonus wheel, and you'll then get to spin the wheel for yourself.
Once you've clicked to spin the wheel, the jackpot bonus will begin to play out, and you'll see the wheel slowly spinning before landing on one of the four jackpot amounts. Of course, you'll be trying to win the Mega jackpot for life-changing money, but the Major can often reach close to $100,000, too, so you don't have to hit the Mega for a decent jackpot bonus.
We should also point out that the chance of triggering the Jackpot Wheel — and subsequently winning the Mega Jackpot — does increase when you're playing at a larger bet size. For example, you have a much better chance of triggering the jackpot bonus playing at the max $6.25 stake than you do playing at $0.25, although this is only to trigger the jackpot wheel. Once inside the jackpot bonus, your chances of winning the Mega jackpot (and all the other bonuses) remain the same. That's regardless of how much you're betting per spin.
Notable Jackpot Winners
If you'd like to play Mega Moolah for yourself, you may be wondering about previous Mega Moolah winners and what we meant earlier when we said the slot held a Guinness world record.
The reality is that Mega Moolah's created more millionaires than any other online slot game in history. Players have won absolutely mad sums of money from the progressive jackpot slot.
One of the biggest wins was in 2015 when a lucky player scooped a whopping £13,213,838,68. That's an insane amount of money for the lucky UK player trying out the slot for the first time!
However, the biggest winner from Microgaming's Mega Moolah slot was made in 2018, with the player winning a staggering €18,910,668.01! Perhaps more surprising was the fact that the player won the progressive jackpot while playing on the game's lowest stake — just $0.25 — proving that you really don't have to play slots at high stakes to win big!
In total, Mega Moolah has created more than 50 millionaires thanks to its progressive jackpots. It's this chance of winning life-impacting money that tempts so many players into trying out Microgaming's Mega Moolah slot for real money themselves.
5 Other Top Progressive Jackpot Slots
While Microgaming's Mega Moolah slot is a fantastic game offering insane levels of win-potential for the right (lucky) player. You'll also find several other great jackpot slots at casino sites, all of which allow you to win significant amounts of money. Below, we look at a few of the most popular.
Major Millions
Major Millions is another jackpot game from Microgaming. While its maximum payout is only €1,945,884 (we say only), it's frequented by players due to the relatively high frequency at which the jackpot is awarded. Mega Moolah, for example, can take months before someone wins the top jackpot, whereas Major Millions typically sees a jackpot winner once a month.
Hall of Gods
Hall of Gods was NetEnt's second progressive jackpot slot, and it's become one of their most popular, thanks to its very high return to player (95.3%) and the vast win potential it offers. Currently, the highest jackpot win from the online slot stands at $8,376,262,50 — it's also commonly played, so the jackpot increases pretty quickly.
Beach Life
Beach Life is a progressive jackpot slot from Playtech – another well-known online gambling giant. Again, it's popular among players due to its decent RTP (93%) and the fact it offers massive jackpots. The biggest progressive jackpot win to date on the game is a whopping $8.2 million!
Divine Fortune
Divine Fortune may not offer the biggest progressive jackpots in the world, with the max jackpot usually won before it's worth more than a few hundred grand. Again, it's very popular with players thanks to its relatively high jackpot award frequency. The game also offers a decent free spins bonus and a base-game feature that sees wilds expanding across all reels. A Megaways version of the slot was recently released, though it lacks the progressive jackpots that the original slot did.
Jackpot Giant
Jackpot Giant is another progressive jackpot slot from Playtech. While it's nowhere near as popular as Microgaming's Mega Moolah slot, it's played very frequently. It is responsible for the biggest progressive jackpot win of any Playtech video slot, currently standing at a jaw-dropping $10.5 million. What's more, the slot has an RTP of 94.22%, so you can get some really decent play-time out of the game while you wait for the progressive jackpot round, too.
Our verdict
Microgaming's Mega Moolah slots have a lot going on in them, but you just can't beat the original Mega Moolah slot. It's unlikely anything will, and certainly not in the near future.
Mega Moolah has become somewhat renowned, both for its legacy and for the fact that it's made so many players into multi-millionaires. What we really like is the fact that there's a Mega Moolah free spins bonus on top of the jackpots. In fact, the Mega Moolah free spins round is perfectly structured, as it allows you to get nice little balance boosters as your play, ensuring you can continue going for that mega jackpot for as long as possible!
Sure, the base game can be a little dry, and you only need to read any other Mega Moolah slot reviews to see others saying the same thing. Still, the same can be said for thousands of online slots, though few online slots offer the win-potential found within Mega Moolah.
Mega Moolah is also widely available; virtually all online casinos offer Mega Moolah (and if an online casino doesn't, they're probably trying to get it up). If you're looking to play Mega Moolah for real money, you shouldn't have any issues finding suitable online casinos for your preferences.
If, however, you'd like to try out Mega Moolah in free play mode, you can do so right here on this page. At the top of this review, you'll find a demo version of the game, which allows you to play Mega Moolah for free without registering at an online casino or signing up.
If you play Mega Moolah for free and then decide you'd like to give it a go for real money, our team of online gambling experts will help you find the top online casino to play it at.
The bottom line? The win potential in Mega Moolah? Mega. It's an iconic slot and one that all players should try at least once — you never know, it could be your lucky day!
Mega Moolah Review FAQs
Mega Moolah utilizes an African Safari theme, although, for some reason, many players used to believe it was set in New Zealand. This is surprising; firstly, New Zealand isn't known for its fierce wild animals. Secondly, at least last time we checked, New Zealand isn't famed for its vast deserts, where lions, elephants and giraffes roam free!
Microgaming's Mega Moolah slot offers a decent minimum bet of just $0.25; we say that's a decent minimum bet because it's an amount that the vast majority of players can afford. However, when it comes to the maximum bet, you'll find yourself able to wager just $6.25 per spin! Why the software provider chose to implement such a small maximum bet remains a mystery. Our best guess is to ensure that players can't get too much of an edge in terms of triggering the progressive slot round.
Yes. While many players assume Microgaming's Mega Moolah online slot is all about the progressive jackpots, there's also a free spins bonus round that can sometimes pay quite well. To trigger the free spins round, you need to land 3, 4, or 5 of the scatter symbols anywhere in view. You will then receive 15 free spins, and during the free spins, all wins are multiplied by 3X. It's also possible to re-trigger the bonus round. This is done by landing another 3, 4, or 5 of the scatter symbols anywhere in view. Doing so awards you with an additional 15 free spins.
The jackpot round in Mega Moolah is triggered randomly; you do not need to land any scatter symbol icons on the reels to activate the bonus. Once triggered, you'll get to spin the progressive jackpot wheel, winning either the Major Jackpot, the Minor Jackpot, the Mini Jackpot — or, if you're insanely lucky — the Mega jackpot.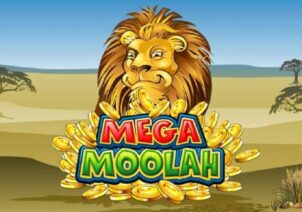 | | |
| --- | --- |
| Software | Microgaming |
| RTP | 88.12% |
| Paylines | 25 |
| Reels | 5 |
| Min Bet | 0.25 |
| Max Bet | 6.25 |
Table Of Contents