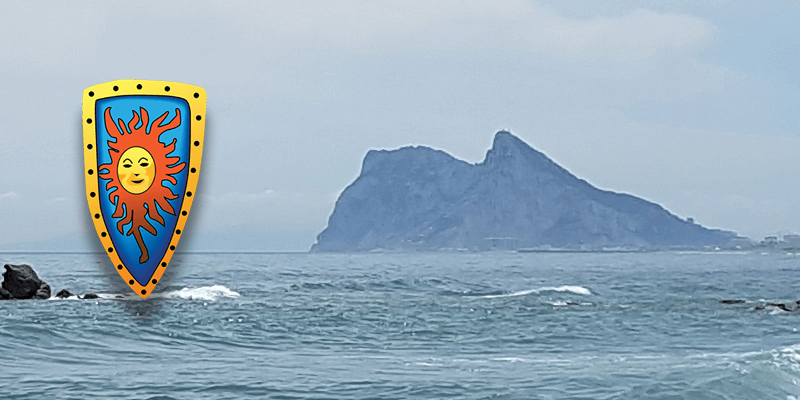 Gibraltar Licensing Authority Review
Casinomeister's Verdict
At one time, the GRA was one of the top licensing jurisdiction for online casinos. Unfortunately, they slipped down a bit since they seem to be only interested in keeping big name sportsbetting companies – they do not have the player in their best interest.
If you have a few hours, you can read an eye opening thread here: Finsoft/Spielo G2 Games Issue. It was about how some software vendors had uploaded defective games – it went on for a number of months until they made their statement here:
Announcement from the GRA concerning Hilo and ReelDeal games. Many of us were a bit disappointed that the GRA did not show much knowledge about the games and how they should be functioning. They were more concerning in catching out a fraud ring.
But and inferred from this case, the GRA does not really show interest in the players' welfare of it's licensees. Case in point: either they do not read the terms and conditions of their licensees (which I doubt), or they let rogue terms like this fly:
10.3
You agree that the maximum amount that You may withdraw is twenty thousand US Dollars ($20,000) (or the equivalent amount in EUR or GBP currency) every 30 business days. All amounts larger than twenty thousand US Dollars ($20,000) will be paid every 30 business days until the full withdrawal amount is reached. This condition also applies to winnings of progressive jackpots.
So the GRA is enabling Bwin to enforce these rogue terms. You can check out Bwin Rogue Casino for more info.

Pretty good but has some dodgy licensees
Gibraltar Licensing Authority
1998
Suite 812 & 813, Europort, Gibraltar
Average
Pros
Annual auditing ensures companies issued with a license maintain standards.

The Authority doesn't dish out licenses willy-nilly.
Cons
Sometimes accused of getting too involved in matters such as bonuses and promotions

Said to be 'out of touch' when it comes to Source of Wealth requests - often providing unclear guidance to casinos and operators

Can take a while to impose clearly-beneficial changes and new regulations

Turns a blind eye towards its rogue operators.
Solid as a Rock?
Gibraltar is home to some of the world's biggest online gambling companies, and while the country is actually a British Crown Dependency (meaning the United Kingdom is responsible for the vast majority of the foreign affairs of the country), Gibraltar does retain its independence in most legal areas, including taxation and online gambling regulation.
Known globally as being a 'haven' for online gambling, Gibraltar houses the world's biggest number of gambling companies, and in this post we're going to take a look at how the country regulated gambling, and who's in charge of distributing licenses.
About The Gibraltar Licensing Authority
Gibraltar first began regulating online gambling back in 1998 – making them one of the leaders of online gambling regulation – and today, many companies choose to base their operations in Gibraltar, due to the lucrative taxation laws in the region.
When the country first started regulating gambling, the Gibraltar Regulatory Authority (known as the GRA) was initially responsible for the regulation. Later down the line, the GRA was then incorporated into the Gambling Division of the Government of Gibraltar – the same body that today, is responsible for online gambling regulation.
That being said, it's actually the Gibraltar Licensing Authority which issues licenses to gambling businesses, and the Authority is known for being extremely strict with distributing licenses; they impose harsh license conditions, and regularly ensure that licensees are adhering to the license terms. We'll cover the provision of acquiring and holding a license in the following section.
Provisions Of a License
Before we look at the actual specifics of a gambling license issued by the Gibraltar Licensing Authority it's worth noting that there are seven different types of license – all of which carry slightly different requirements.
These licenses include; a bookmaker's license, a betting intermediary's license, a gaming operator's license, a gaming machine license, a lottery promoter's license, a pools promoter's license, and a remote gambling license.
The remote gambling licenses are what online casinos need to accept players – and this license type is the one that carries the strict rules and requirements.
For example, all operators who wish to hold a license must prove that their website/mobile app has sufficient technology in place to avoid underage gamblers joining. They must also provide a solid range of responsible gambling measures – this includes mandatory tools like self exclusion and time out periods.
Of course, like most of the world's gaming regulators, there is also anti money laundering provisions in place – and annual reviews take place, to ensure that the license holders are sticking to the terms of their license.
The Authority are unafraid of taking action against rogue operators, and the annual reviews that we just mentioned are used to determine whether a license should be renewed for the following year or not.
Disputes and Complaints
Like most online gambling regulators, the Gambling Licensing Authority take complaints from players – but as you'd expect, it's not just a case of submitting your complaint to the Authority right away.
First and foremost, you'll need to escalate your complaint through the online gambling operator directly. If your complaint is not resolved in this matter, you are then requested to approach the casino's ADR (Alternative Dispute Resolution Service). The result given by the ADR is usually binding on the casino – but not you, as the consumer – so, if you're unhappy with the verdict offered by the ADR, you can then submit a complaint to the Gambling Licensing Authority. This is done directly through their website.