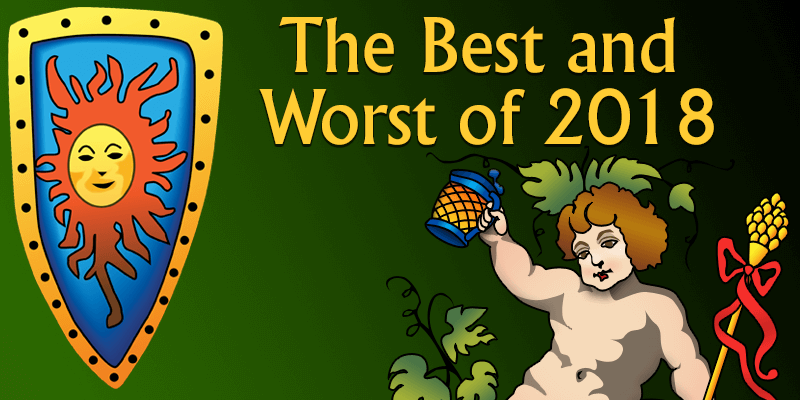 What a Freaking Awesome Year – Double down on greatness
The Best Casino is traditionally voted on by the Casinomeister Advisory Group (CAG). This is about 35 members to include the moderators and myself. This year I broadened the voting spectrum by adding the Meister Minions who have achieved an award for their participation in the MM realm. This increased the voting population to about 58 (many CAG members are MM awardees). Anyway, the results are unprecedented: we have a tie. And instead of flipping a coin, or going einie minnie miney moe to chose the winner – I am giving the award to both casinos: Trada Casino and Videoslots. Both of these casinos are just freaking amazing.
Trada Casino came on board in 2012 and actually failed their initial Baptism by Fire. But after they got through their teething pains, they gave it another shot and passed with flying colors. They won Best New Casino 2013, and since then they have improved with each year winning Best Customer Service three times in a row – to include this year. Conor Dargle won Best Casino Manager 2018 and Rachel Morgan Best iGaming Rep Award for 2018.
Their operations are nearly flawless – no PABs this year (our formal submitted complaints) and the forum is chock full of kudos from our members and loads of great and original promotions. These people are a joy to work with and by far are one of the best operations out there. Congratulations to everyone at Trada Casino – your hard work has paid off.
Videoslots: what more can I say?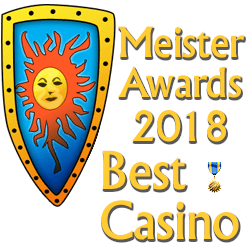 This is an amazing casino – totally player focused with loads of original tournaments not found anywhere else (Battle of the Slots for instance), they have just about every slot imaginable – easy to search – totally intuitive. And their management team is extremely helpful, professional, and are dedicated not only to our forum, but to the Casinomeister philosophy on how to treat players and affiliates as well. They are a pleasure to work with, and it's a no brainer that these guys are the best at what they do. Congratulations Videoslots for winning this award once again.
2018 shortlist:
CasinoEuro
Rizk
Royal Panda
Trada Casino
Videoslots .
Historical Best Casino Awards: