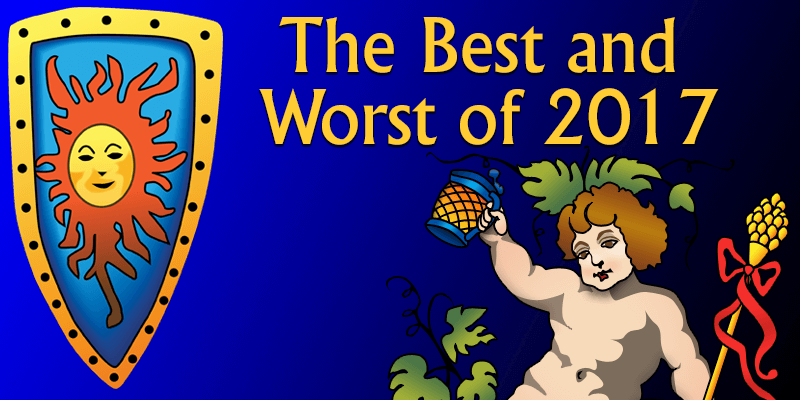 "MrRinGO CasinoNO is a NOGO"
Besides having one of the stupidest names for a casino, (awarded in 2016) MrRingo has the most inept managers. Well, I should say had since they are no more.
They were failing to meet the demands from players, like paying them – so Vortran issued a warning which snowballed into a full rogue listing. Then Max chimed in:
I suspect these guys are having real trouble getting their shit together. Perhaps it's come as a shock to them that players actually want to be paid and/or are not stupid as fence-posts when it comes to getting dicked around on bonuses and reading Terms.

On a recent complaint the rep came back and said "we want to help settle this, a manager needs to look into it." Fine, sounds good. Nothing happened.

Later someone came forward and said "I want to be the forum rep for our casino … set that up for me and let me know the details." I pointed them to the forum registration page and told them to let us know once they'd created their account, etc. Nothing happened.

You have to be especially confused to think that shit like that is going to impress anyone. Needless to say, I was unimpressed, hence the Warning: Mr. Ringo : repeated non-payments issues and AWOL Support
They were rogued in April – and in August the MGA revoked their gaming license. The site is still live, but has configuration errors. And I'm sure their managers are still around – some of the worst in the business. I wonder where they will turn up next.
Worst Manager Historical Awards
Worst Manager of 2016 – BetSocial/TotalESoft
Worst Manager of 2015 – Casino4live
Worst Manager of 2014 – Slotobank
Worst Manager of 2013 – Group Award
Worst Manager of 2012 – Crazy Luck Casino
Worst Manager of 2011 – Offsitebet
Worst Manager of 2010 – Blacklights Casino
Worst Manager of 2009 – Heroes Casino
Worst Manager of 2008 – Jonwood Poker
Worst Manager of 2007 – Virtual Danny
Worst Manager of 2006 – Virtual Casino Group Award
Worst Manager of 2005 – Crown Vegas
Worst Manager of 2004 – Largo Casino
Worst Manager of 2003 – (runner up) Crystal Palace