NoLimit City Review
Verdict
Actually they seem to be pretty good. Their games are innovative and nicely designed. So far they've been getting a lot of attention in the forum. There are some threads to check out to include: Punk Rocker by NoLimit City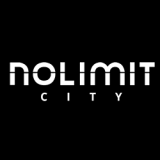 Malta Nolimit City Ltd 160, Level 1, The Strand Gzira, GZR 1025 MALTA
Malta, Sweden, UK
2014
23
60
Directly from the Nolimit City rep in our forum – here you have the word from the horses mouth:
Nolimit City, written 'Nolimit City', not 'No Limit City'- in short 'Nolimit', was borne from the brains of Jonas Tegman and Emil Svärd who have a long history of working together – literary their entire adult working life has been side by side! Experienced techies with an entrepreneurial flair, having worked at NetEnt and had first hand experience at founding ComeOn! Given their time at NetEnt, they've been long yearning to create their own Slots catalogue – that's when 2014 came and they officially announced their full commitment towards Nolimit City, parting ways with ComeOn! and fully dedicating their attention on a new exciting venture. Since then the company has spent countless hours building an in-house platform that will support future game development. With offices in Malta, India and Stockholm, Nolimit has begun its journey!

Fast-forward to 2020 and we're on our 26th video-slot release with the latest being our flagship title, Punk Rocker! We couldn't be prouder of our journey and the roller-coaster it has been. It's always easy to present a story of straight forward uphill incline, but that's not the reality – getting out there in a highly saturated market is tough! Not only the challenge of getting the deal and going live, but actually becoming a recognized name with the players, that's what really counts.

In 2019, we released Tombstone, that set us apart and really made players and streamers notice us – the truth is, Tombstone was inspired by another volatile, high-paying game, Hot Nudge, but that one is little less popular, although it did have its fair share of attention. 2019 also saw us challenge the market's gravitation towards the notorious Megaways mechanic, by creating our own idea of what a slot game with multi-way variation might play like and thus introducing xWays® – a mystery symbol that can land on multiple reels and expand the reel-set, creating a new randomized set of ways in the entire frame. Couple this with xNudge® (present on Tombstone & Hot Nudge) and you've got some insane potential and endless combinations – take Dragon Tribe, Punk Rocker and Pixies vs Pirates as the best examples of what the two together can do!

We have a healthy roadmap of another 12-14 games planned for the remaining of 2020. The company's mantra is to 'just do us', meaning we keep trying new things and keep learning from what worked before. Yes, it's easy to just rip-off classic games, but that's not how we're wired – call it being stubborn or proud, but Nolimit is always trying to stand out by making something that's considered at least a bit unique!

Here's some of our upcoming 2020 titles to look forward to:

Barbarian Fury a 5×4 w. stacked symbols and xNudge® – 03.03.2020 (currently live and exclusive on Rizk.com)
Gaelic Gold a 3×3 w. xNudge® – 16.03.2020
Harlequin Carnival w. walking xNudge® – 07.04.2020

Good or bad, we love your feedback, so do feel free to share what you think of us or our games! Please follow our journey on Social Media or reach out to us here. We'll do our best to reply back as soon as we can 🙂
Nolimit-Replay
A new customer engagement game replay tool announced on April 2020. This promotional tool will allow operators to share awesome winner sessions from their customers to all the community:
"From a simple Backoffice interface, identify the best wins for the last Day, Week, Month or all-time, and create a unique link, that can be customized towards specific social media tags, allowing any person to replay the actual game round as it was played by the lucky winner"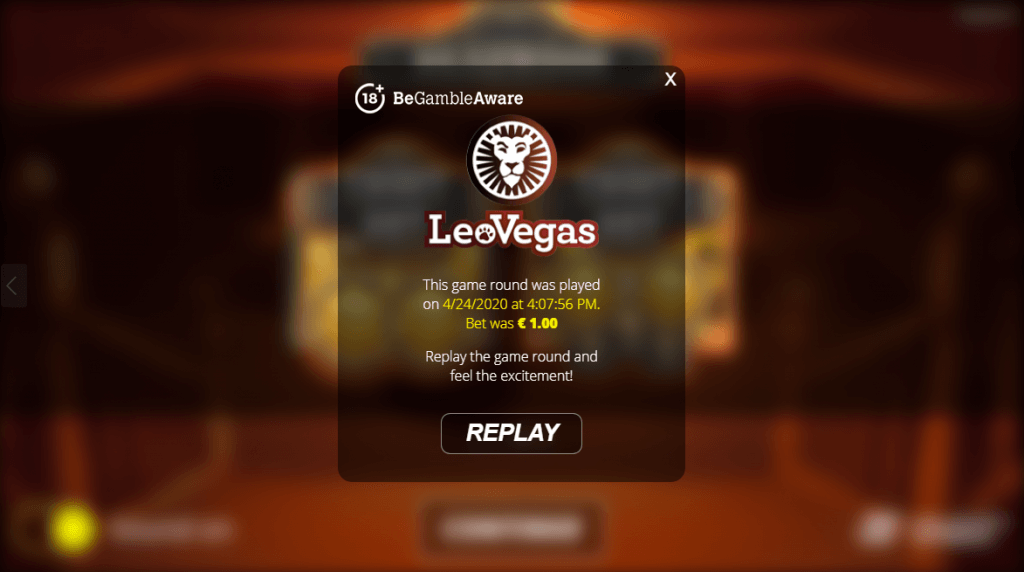 Take a look Nolimit Replay Media Gallery with some of the TOP Replays
There representative posted here – where you can check out the rest: Hi! We are Nolimit City!
What our members are thinking.
Having read good feedback, dabble in demo play (very briefly) I openly admit you are one of very few providers, especially those new(ish) to the industry who have encouraged me away from my regular providers and games.

Only played them briefly but Tombstone and Punk Rocker have held my interest and I've vowed to return each time I am in front from other games so my balance allows it and so I can have a good bash at them.

I stick to a (very) limited budget and always have done so never thrown a complete deposit at one game alone, including yours but the point in the main being that the interest and wanting to return to try again is there, something which is very difficult to get this player sat right here to do!
[metaslider id=39126]
From ChopleyIOM (concerning Barbarian Fury)
I would respectfully suggest that CM members give this one a kick around in free money play before committing real funds, as it's quite a remarkably lumpy game. (Too much so for my taste.)

It can easily go 400-600x stake without kicking anything substantial back, add in the 25p minimum play and the potential for a very unedifying session is all too plain to see.

The problem I have with it is that you're waiting for too many planets to align, in the base game you need to get the nudges to work in your favour (and all too often you get the tease and then they don't nudge at all, or they do nudge and then the respin completely misses), and you need to add a multiplier in for a proper juicy hit. It makes for a frustrating base game with so many dead spins and irritating misses.

The free spins round certainly can hit big, but getting a decent multiplier going AND landing a decent win feels too much like herding cats. (But at least the reels always nudge when they can.) Plus there are too many bonus rounds where the multiplier stays at a flat 1x IMO.

Didn't float my boat TBH, Punk Rocker this is not.

Also it's plenty harsh on the 96% maths model, so watch yourself on the 94% maths model.

If you like a high variance game and have the inclination (and balance!) to roll with the punches this might be the game for you, and certainly if you get a lucky early hit there's a nice profit to be made, but not a slot I'd settle down to for a session.
Award winning member, Jasminebed:

Well, I gave Punk Rocker a go tonight. Only started with $23 and minimum bets. I did have a hit of $18, when balance was pretty low, brought me to almost even, but it was not pretty after that. I'll revisit it for sure.

I do like Manhatten whatever, sorry, and I like the Kitchen Drama Sushi slot, I'll check out the BBQ one at some point.

I do like a lot of choice in bet amounts. Some middle ground between $1 and $2, and certainly not from $2 or $2.50 to $5.

I am not the only player to play at more than one casino. I have to agree one RTP is ideal in my books. Even if you play just one place, and the slot (cough cough PnG) can be set at different RTPs, I don't want to have to check every time I want to play, as casinos can change it. Heck, given the recent Gala/Coral thread, they can change it and not even update the info.

If you want to continue to offer different RTPs, and I do see why you want to, at least put it front and centre on the splash screen, or imbedded in the help file so the casino cannot make a mistake if they deploy a different model.
NoLimit City casinos
Pros
Great new designs - quite refreshing

Active iGaming rep in our forum

Nolimit-Replay Tool
Cons