NoLimit City Review
By Jelena Isakov, Last Modified Dec 1, 2023
Verdict
Actually they seem to be pretty good. Their games are innovative and nicely designed. So far they've been getting a lot of attention in the forum. There are some threads to check out to include: Punk Rocker by NoLimit City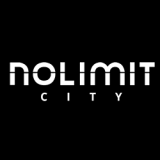 Malta Nolimit City Ltd 160, Level 1, The Strand Gzira, GZR 1025 MALTA
Malta, Sweden, UK
2014
23
71
Established in 2012 and based in Stockholm, Sweden, NoLimit City has rapidly emerged as an innovative force in the online casino space. Despite its relative youth compared to more established providers, NoLimit City has carved out a unique niche for itself – and they've done one of the most incredible pivots we've ever seen!
Five or six years ago, the game provider was notorious for developing online slot games with very low variance. This meant that the bonus round features didn't usually pay very much, and the games were pretty boring for many players. However, in the last three or four years, they've gone from producing low-variance games to some of the most volatile online slot releases we have ever seen. This has gone down incredibly well with players, and the provider's online slot games are now some of the most popular in the world.
NoLimit City's portfolio today consists of around 50 games, including classics like Tombstone, Deadwood, and Barbarian Fury. Their slots feature vibrant, detailed graphics with themes ranging from Wild West adventures to fantasy quests. While NoLimit City may not boast the most extensive game catalog, their games can be found at almost all online casinos and our loved ones worldwide.
All games are built using HTML5 technology in-house at their Stockholm studio. This mobile-first development approach ensures flawless performance whether players spin on a desktop, tablet, or smartphone.  One of the things Nolimit City does is take player feedback directly on board, which is why so many Nolimit City slots appeal to players.
NoLimit City holds licenses with the Swedish Gambling Authority, Malta Gaming Authority, and the UK Gambling Commission. Partnerships with leading operators like Kindred Group and GVC enable their games to reach players globally. Nolimit City  Had so much success with their casino games that in March of 2023, they were acquired by Evolution (previously Evolution Gaming),  for a whopping 340 million euros in cash.
Nolimit City List Of Casinos
Nolimit's Software Platform
A key ingredient in NoLimit City's recipe for creating engaging, innovative games is its proprietary software platform and development tools. Built entirely in-house by their tech team, the custom game engine provides the foundation for all their titles.
By utilizing their own platform, NoLimit City's developers can implement creative gameplay features like unique free spins round features. In fact, some Nolimit City slot releases include highly-unique mechanics like Gambleduel and Battle Royale. These player-retention tools would be difficult to make using third-party engines. The in-house platform ensures the highest-quality performance tailored to NoLimit City's distinct style.
NoLimit City prioritizes mobile-first development, with all games built using HTML5. This allows their portfolio to be accessible on all modern devices while providing smooth, immersive gameplay. All Nolimit City slot games, including their older titles, can be played on mobile devices.
Nolimit's Top Slot Games
Whether you want to play at Nolimit City Casinos or are just curious about the big wins possible in the different slots they offer, the following section will look at some of the top online slot releases from the developer.
Deadwood
If you've been searching for a thrilling video slot game with a Wild West theme, Deadwood from Nolimit City should be right up your alley. It's a high-volatility game packed with five reels and 576 ways to win. If you're a fan of the Old West, you'll love how the graphics and sound perfectly immerse you in a rugged, cowboy-infused environment.
The game's notable features include Hunter Wild, Shoot Out, and two different Nolimit bonus rounds; the Gunslinger and the Hunter Spins. The max win in Deadwood is massive – tens of thousands of times your bet – and this is a classic example of how Nolimit City can push boundaries in the online gambling world. The bonus rounds in their online slot games like Deadwood are unrivaled.
Tombstone
Here's another Nolimit City game that transports you to the Wild West, but this time, you're in a lawless town called Tombstone. With five reels and 108 ways to win, Tombstone isn't just another cowboy-themed game; it has unique features like Outlaw Wilds, Justice Spins, and more.  The game can be played for as little as 10 cents per spin, and depending on the casino, the max bet can reach up to $50. The game's RTP is 96.19%, which is pretty good in today's online gambling industry.
Outlaw Wilds show up on the second, third, and fourth reels and can nudge themselves to fill the entire reel, boosting your chances of hitting a winning combo. Justice Spins are triggered when you get a Sheriff and Marshall badge on the first and fifth reels, locking in the Outlaw Wilds for three free spins. Gunslinger Spins offer unlimited multipliers, making it a high-reward feature if luck is on your side.
The game leans more on the medium-to-high volatility side, so you'll need to be patient and carefully manage your bankroll.  The base game can also produce quite a few dead spins, so don't expect the main game to be the most exciting.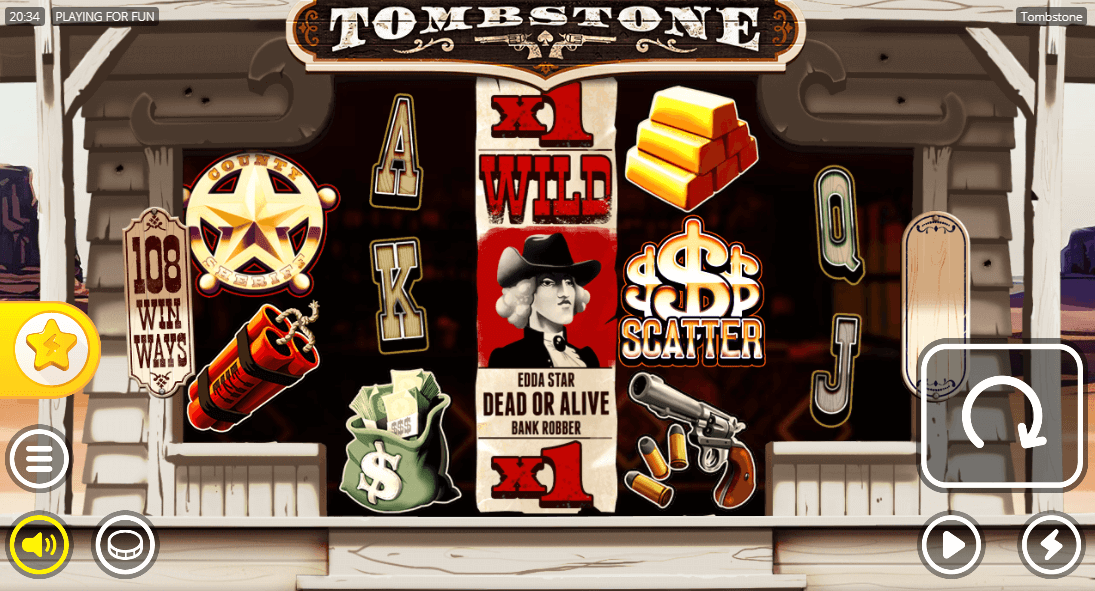 Sushi Mania 
Sushi Mania is one of the older online slot releases from Nolimit City, and despite it's dated, low variance – and the max win is pretty small compared to their video slots today – it gets an honorable mention here as it's great fun. The game features a 5-reel, 3-row layout and uses a collapsing game engine, meaning each win gives you extra chances to score again.
The game's theme is super charming. Imagine a sushi bar where the sushi itself is animated and jumps around. Winning combinations get chopped up, fruit-ninja style, which adds a playful layer to the game. The game's symbols include sushi ingredients like salmon, radish, ginger, and sushi rice. The salmon symbol is the highest paying, offering up to 500X your stake if you land five of them.
Regarding bonuses and features, the first is the Bunshin Wilds. These are little ninja clones that randomly appear and create more opportunities for you to win. These Bunshin Wilds can clone themselves and expand to two additional positions, giving you more chances for new symbols to collapse into winning combos. Another cool feature is the Kamisabi Second Chance, which kicks in if you land three or more consecutive wins. This feature clears the board and gives you another shot at winning.
The game also has a unique free spins feature. To trigger it, you must land winning combinations with rice, soy sauce, and salmon in a single spin. Once you do, you'll be awarded ten free spins. During the free spins, ingredients can randomly transform into Sushi Wilds, increasing your chances of winning.
Kiss My Chainsaw
Kiss My Chainsaw is a horror-themed slot game from Nolimit City, and it's one of the newest games to come from their development labs. The game features a five-reel, four-row layout with 259 ways to win. The betting options are very flexible, starting from just $0.20 and going up to $200, so it's suitable for all kinds of players. The game is known for its extreme volatility, so brace yourself for some intense gaming action.
The game's symbols include everyday items like lighters, cameras, and keys, as well as characters like Chainsaw Larry and two female hitchhikers. Chainsaw Larry is the one you want to watch out for; he's the highest-paying symbol. The game also features three different wild symbols: a regular Wild, a Charged Wild that doubles the multiplier of the next avalanche, and a Chainsaw Larry Wild that only appears in the free spin feature.
The first feature to be aware of is the Avalanche mechanic. This is present during the base game, and when winning combos are formed, the symbols involved with the win disappear and are replaced by new ones. This gives you another shot at forming a win, and the process continues indefinitely.
There are also two free spin features: 'The Ride' and 'The Last Ride'. 'The Ride' adds an extra row to the game grid and 4X charged wilds, while 'The Last Ride' offers Chainsaw Larry jumping wilds and a guaranteed scatter on reel five. These features can be triggered by landing scatter symbols on the reels.
The game's RTP is 96.1%, which is pretty decent. With a max win of up to 10,900X, it's not hard to see why this serial killer-themed slot has become one of the game developer's most popular!
Pearl Harbor
Pearl Harbor by Nolimit City is a slot game that takes you back to December 7, 1941, a day that will forever be etched in history. This game offers a unique perspective, focusing on the Japanese side of the conflict. The game board is dynamic, starting with a 3X3 square that can expand to a 7X7 grid. The game's volatility is high, and it comes with a top RTP of 96.06%. The specific RTP changes depending on which mode you play.
The game's symbols include Japanese-style 10-A royals for low pays and four military characters for high pays. Winning clusters are removed, allowing new symbols to avalanche in, potentially creating more wins. The game also features scatters that can land on any reel. However, they only count when they land within the active area. If a scatter is split, its multiplier value becomes an xMultiplier in the first bonus round.
The first bonus is the xBet Banzai, which lets you increase your stake to guarantee scatters in the active area. This improves your chances of landing the bonus round. There's also the xBomb Wild Multiplier, which can blow away up to 10 surrounding symbols and increase the active area size during the base game.
The main bonus round, however, is triggered by landing three or four of the scatter symbols in view. You then get taken to a shootout game with multipliers, bombs being dropped on American ships, and air-to-air combat – so it's a highly entertaining and action-packed game!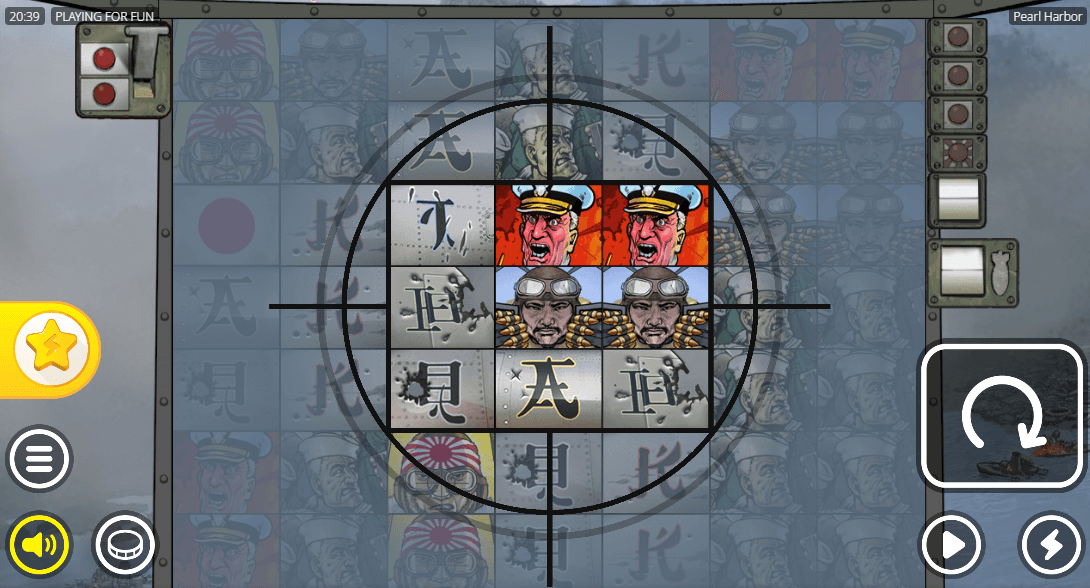 San Quentin
San Quentin xWays by Nolimit City is a slot game that takes you inside one of the most infamous prisons in the USA. The game is packed with features and offers 243 to 46,656 paylines. The RTP stands at 96.03%, and the game's volatility is extreme. In fact, the game "broke the internet" as it offers staggering win potential; you can win up to 150,000X your bet!
The game features a free spin round known as Lockdown Spins, triggered by landing three or more bonus symbols. During this feature, xWays symbols and jumping wilds can pop up randomly, adding extra excitement and win potential. The game also includes various other features like Enhancer Cells, which can contain wilds, split wilds, razor splits, and mystery symbols.
The game's design is gritty, featuring characters like Loco Luis, Beefy Dick, and Biker Bill, who you wouldn't want to mess with. The audio package blends elements of Latin American folk music and 80s rock, adding to the game's intense atmosphere. San Quentin xWays is available at all Nolimit City casinos, and the bonus game can even be purchased – for a cost of 1,000X your bet!
Unique Features In Their Casino Games
One of the things the game developer is great at – aside from huge maximum win potential –  is developing unique mechanics and concepts inside their slots. Below, we will explore some of their most popular creations and look at how they work and impact the games.
Nolimit's Slot Game Replay Function
A new customer engagement game replay tool was announced in April 2020 called the Game Replay Function. It's available at all participating Nolimit City casinos, and it's a promotional tool that allows players to replay their wins – and view the winning game rounds of other players, too.
In an early Nolimit City press release, they stated: "From a simple Back Office interface, identify the best wins for the last Day, Week, Month, or all-time, and create a unique link that can be customized towards specific social media tags, allowing any person to replay the actual game round as the lucky winner played it."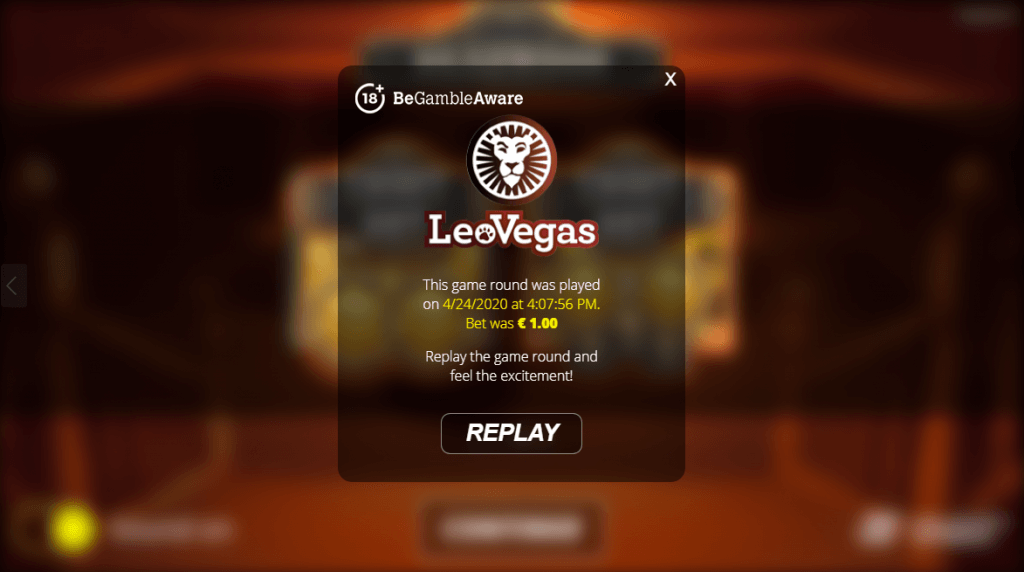 Take a look Nolimit Replay Media Gallery with some of the TOP Replays
xWays
If you're diving into the world of Nolimit City slots, you've likely come across the xWays mechanic, and for a good reason – it's a game-changer! xWays is a reel modifier that can now be found in most Nolimit City releases. When the xWays symbol lands on a reel, it expands, revealing two or more symbols that increase the number of ways you can win. In other words, there are more symbols on the reels, which means more ways to win – and, if wins are formed, more money!
For example, imagine a game with a standard 243-ways-to-win format. If you were lucky enough to land several xWays symbols, suddenly the reels expand – and you're now looking at potentially thousands of ways to win, rather than just 243.
It was a game-changing mechanic, and No Limit City did an amazing job developing it. It ties in perfectly with many of the game's free spins bonuses and unique themes.
xNudge
xNudge is another innovative feature from Nolimit City. So, how does it work? Well, this feature transforms how wild symbols work within games – although stick wilds are usually exempt. When an xNudge wild lands, it nudges to fill the entire reel. Each position it nudges, a multiplier then increases by +1. These multipliers then combine with any other active multipliers, either from other xWild symbols or from in-game multipliers.
Bonus Buy
The final mechanic we have started seeing in most game developers' slots is the bonus buy feature. While they are far from being the first company to implement a bonus buy in their slots, No Limit City takes things one step further than most. Many of the games contain what is known as a super bonus. This bonus round is almost impossible to trigger naturally, and when it does land, you are virtually guaranteed to hit a huge payout.
Due to the rarity of landing a super bonus naturally, the company allows players to purchase direct entry into it, and depending on the game, this can cost from a few hundred times your bet to, potentially, thousands of times your stake.
Now, we need to mention that bonus buy options are not available to players in the UK. This is due to new regulations from the United Kingdom Gambling Commission (UKGC) that prevent UK-based players from being able to purchase bonuses within online slots.
We should also note that the developer does not just offer super bonus buys; most of their slots allow you to purchase the standard bonus rounds for around 100X your base stake.
Nolimit City At Casinomeister: A First-Person Timeline
From the beginning, No Limit City has been active here in the Casinomeister forums. Here is one of the first posts from the game developer introducing themselves:
"Nolimit City, written 'Nolimit City,' not 'No Limit City'- in short 'Nolimit' – was born from the brains of Jonas Tegman and Emil Svärd, who have a long history of working together – literary their entire adult working life has been side by side! Experienced techies with an entrepreneurial flair, having worked at NetEnt and had first-hand experience at founding ComeOn! 
Given their time at NetEnt, they've been longing to create their own slots catalog – that's when 2014 came, and they officially announced their full commitment towards Nolimit City, parting ways with ComeOn! and fully dedicating their attention to a new exciting venture. Since then, the company has spent countless hours building an in-house platform to support future game development. With offices in Malta, India, and Stockholm, Nolimit has begun its journey! 
Fast-forward to 2020, and we're on our 26th video-slot release, the latest being our flagship title, Punk Rocker! We couldn't be prouder of our journey and its roller-coaster. It's always easy to present a story of a straightforward uphill incline, but that's not the reality – getting out in a highly saturated market is tough! Not only the challenge of getting the deal and going live but becoming a recognized name with the players that's what counts. 
In 2019, we released Tombstone, which set us apart and made players and streamers notice us – The truth is, Tombstone was inspired by another volatile, high-paying game, Hot Nudge, but that one is a little less popular, although it did have its fair share of attention. 2019 also saw us challenge the market's gravitation towards the notorious Megaways mechanic by creating our idea of what a slot game with multi-way variation might play like and thus introducing xWays®. This mystery symbol can land on multiple reels and expand the reel set, creating a new randomized set of ways in the entire frame. 
Couple this with xNudge® (present on Tombstone & Hot Nudge), and you've got some insane potential and endless combinations – take Dragon Tribe, Punk Rocker, and Pixies vs. Pirates as the best examples of what the two together can do! 
We have a healthy roadmap of another 12-14 games planned for 2020. The company's mantra is to 'just do us,' meaning we keep trying new things and learning from what worked before. Yes, it's easy to just rip off classic games, but that's not how we're wired – call it being stubborn or proud, but Nolimit is always trying to stand out by making something that's considered at least a bit unique! 
Good or bad, we love your feedback, so please share what you think of us or our games! Please follow our journey on Social Media or reach out to us here. We'll do our best to reply as soon as possible."
User Comments On Nolimit City Games
And here's a look at what some of our members say about playing No Limit City games. Firstly, we've got esteemed Casinomeister member Jono777:
"Having read good feedback and after trying their games in demo play (very briefly), I openly admit you are one of the very few providers, especially those new(ish) to the industry, who have encouraged me away from my regular providers and games. I've only briefly played Tombstone and Punk Rocker, but they've got my interest – and I've vowed to return to both!
I stick to a (very) limited budget and always have done so. I have never thrown an entire deposit at one game alone, including yours, but the point is that your games excite me and make me want to return. This is not something other games are often able to do!"
Award-winning member, Jasminebed said: 
"I gave Punk Rocker a go tonight. I only started with $23 and minimum bets, and while. I did have a hit of $18 when my balance was pretty low, but it was not pretty after that. Still, I'll revisit it for sure. I like Manhattan Goes Wild and the Kitchen Drama Sushi slot. I'll also check out BBQ Frenzy in the future."
However, they made a valid point about the differing RTPs No Limit City offers to different casinos. This is something other key members have pointed out:
"I am not the only player to play at multiple casinos. I have to agree that one RTP is ideal in my books. Even if you play just one place, and the slot (cough cough Play'n Go) can be set at different RTPs, I don't want to have to check every time I want to play, as casinos can change it. Given the recent Gala/Coral thread, they can change it and not even update the info. If Nolimit City wants to continue offering different RTPs, they should put it front and center of the splash screen so players can easily view the RTP of their game."
NoLimit City casinos
Pros
Speedy payouts

No weekly withdrawal limits

Weekend cashouts

Solid customer support support
Cons
No UK

No Neteller or Skrill for first two deposits

5x wagering requirements for non-bonus deposits