"Jetset"
Our forum is hands down fist over fist the best online gaming community in existance. Why? Well it ain't because of me (unless you absolutely think so), it's because of our awesome members. Many of whom have been actively participating for over a decade. I take this moment to give honors to Member Achievement: Jetset.
Jetset first joined us 22nd February 2001, and with his first post he came across well informed with great advice. It concerned the dodgy operation Californiablackjack and 07-LadyLuck Casino:
"Californiablackjack & 07-ladyluck
I've seen worried players posting about 07-Ladyluck on a number of occasions before and they were not happy about it or the responses from Jungle Management.
It's a Chartwell Tech (or whatever their offshore name is these days) powered Java casino with a Belize license and I think it has a relationship with Truimph Casino (or Casino Truimph!)
As Bryan advises – if you can get your deposit back get out and save yourself a great deal of stress."
That set a precedence of just about every post he has made since then: balanced, informative, and genuinely well meaning.
Fast forward to 16 years later, Jetset has been thanked 6935 times, he has 38,117 reputation posts, and has over 13,000 posts in total.
Jetset has contributed a hell of a lot to this forum. His infopowa news briefs, his conference round-ups, his assistance in helping players get answers from providers, to giving expert advice to the young and old. This forum would not be the same with out him. He has made his mark on Casinomeister.
So here is a toast to the venerable Jetset.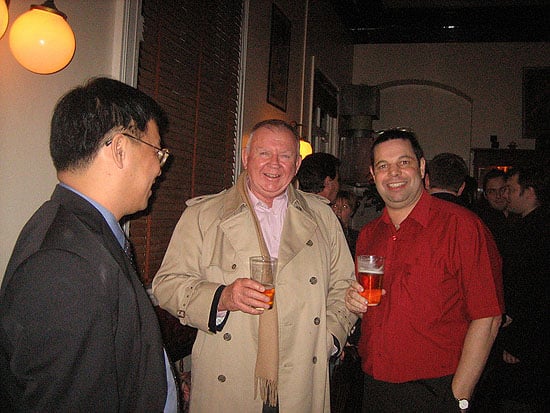 R-L KasinoKing, Jetset, and Ted Loh – Meister Meeting 2008 – Meister Meeting 2008